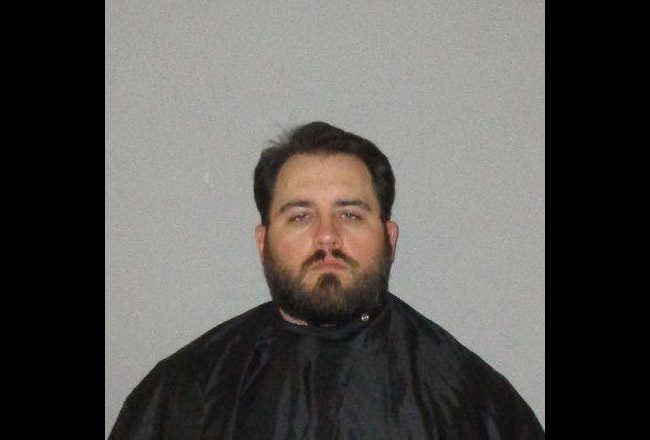 Last Updated: 5 p.m.
Justus P. Scott, a 35-year-old resident of Pineland Lane in Palm Coast, was arrested on Oct. 19 and charged with a felony count of video voyeurism after footage came to light indicating that he'd allegedly taken video of a woman undressing for a massage therapy session.
Scott, a student in physical therapy at Daytona State College, had been employed at Wellness One Chiropractic on Palm Coast's Office Park Drive as a massage therapist at the time. He is no longer employed there, according to the Flagler County Sheriff's Office. He hasn't worked there for two years, said Amberly Parkhurst, the physician who co-owns the practice. He'd worked at Wellness One just three months before he was fired for reasons unrelated to today's revelation–which was a revelation to Parkhurst as well.
The sheriff's office released only sketchy details indicating that sometime between January 2016 and January 2017, Scott allegedly placed a cell phone in a massage room as a woman fully undressed in preparation for a private session. The phone was playing music. The client was obviously not aware that its video feature had allegedly been switched on. "The video evidence has been provided to law enforcement and the victim confirmed she and the suspect were the only people occupying the room," Scott's arrest affidavit states.
Scott was arrested at his home Friday evening at 6 p.m. and booked at the Flagler County jail on a third-degree felony charge of video voyeurism. He posted bail on $5,000 bond within hours and was released.
It's not clear how sheriff's detectives obtained the video evidence. Though it's the only file they have obtained, they suspect there may be more. They secured a search warrant for Scott's house and computers. The computer and other electronic devices were seized and will be subjected to forensic analysis, which may take weeks, in an attempt to identify additional victims, if any.
"At this point we have only one video showing one victim," Sheriff Rick Staly was quoted as saying in a release issued this morning. "We will continue to investigate and add additional charges until all potential victims and crimes have been identified."
"We didn't have any idea of his behavior," Parkhurst said. "We certainly were not aware of what was going on." Though Scott hasn't worked at the business for two years, the revelation is still a blow to a homegrown business Parkhurst and her husband, Michael, also a physician, started from scratch in November 2008 in Palm Coast. It's grown to a staff of nine, including three massage therapists. "We are cooperating with the sheriff's department to help them in their investigation if they need help," Parkhurst said. "We've had our business for 10 years in town, and we've had a very high reputation, nothing like this has ever happened, even remotely, in our office. I don't want people to think that's who we are."
It is the second time in two months that the sheriff's office has filed charges against a local practitioner in health fields following allegations of sexually-related improprieties. Last month the State Attorney's Office followed up on a sheriff's affidavit and filed a first-degree misdemeanor charge against Florence Fruehan, the long-time Palm Coast physician, on an allegation that he inappropriately touched a female patient during a consultation. The charge followed an investigation by the state Department of Health on a similar allegation, which led to Fruehan agreeing to voluntarily surrender his medical license. Fruehan's attorney is scheduled to argue a motion to dismiss the case against him on Oct. 25, based on the statute of limitations.
Though the charge against Scott does not involve physical contact, is more grave than the battery charge Fruehan faces. Scott–who recently posted on his Facebook page Socrates' famous saying that "an unexamined life is not worth living"–has one prior arrest on an aggravated battery charge. The 2007 charge was dropped.
If you think you may have been a victim of Scott, the sheriff's office asks that you call the agency at 386/313-4911.