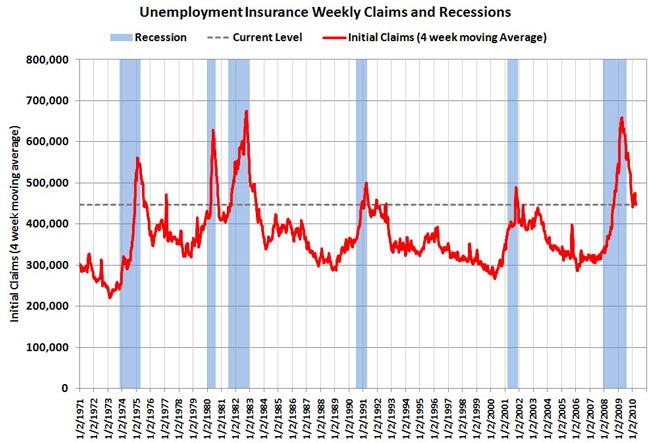 U.S. employers added 162,000 jobs in March, the first time the economy adds a significant number of jobs since November 2007, when it added 94,000. The March unemployment rate was unchanged, at 9.7 percent, with some 15 million people unemployed (compared with 13.3 million unemployed a year ago). The situation remains grim for the long-term unemployed (people without a job for 27 weeks or more). That number increased by 414,000 in March, to 6.5 million, or 44.1 percent of the unemployed population.
The situation is also grim for blacks, whose unemployment rate rose in March to 16.5 percent from 15.8 percent in February. Unemployment among Asians fell to 7.5 percent, from 8.4 percent the previous month. The rate held steady for whites, at 8.8 percent.
The number of persons working part time for economic reasons (involuntary part-time workers) increased to 9.1 million in March, according to the Labor Department. These individuals were working part time because their hours had been cut back or because they were unable to find a full-time job.
Temporary hiring for the census accounted for 48,000 jobs of the new jobs. February payrolls were revised to a loss of 14,000 from 36,000.
Florida, Flagler and Volusia
March unemployment figures for Florida won't be released until the third week of April. In February, Florida's unemployment was 12.2 percent, up 0.2 percentage points over January, with 1.26 million Floridians unemployed, although 26,300 jobs were created–the first job increase since November 2007. Flagler County's unemployment rate remained the worst in the state, at 17 percent, though it had declined from 17.2 percent the previous month. Volusia County's unemployment rate in February was 12.9 percent, a decline from January's 13.1 percent rate.