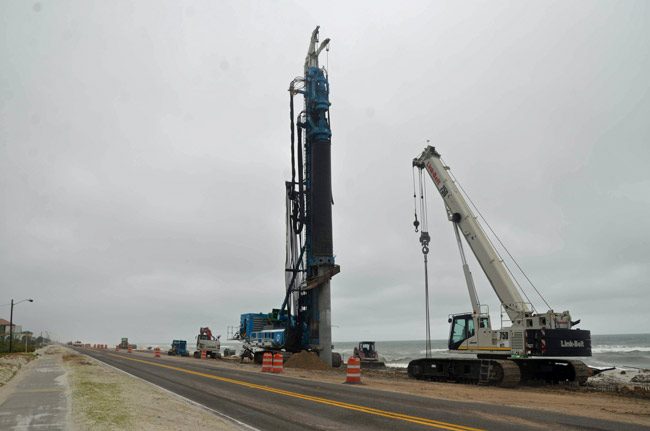 Today: Partly cloudy. Highs in the mid 70s. East winds 10 to 15 mph. Tonight: Partly cloudy. A 20 percent chance of showers after midnight. Lows in the lower 60s. Southeast winds 5 to 10 mph.
Today's document from the National Archives and the Astronomy Picture of the Day.
Today's tides: at the beaches, at the Intracoastal Waterway.
Drought Index: 227
Merriam-Webster's Word of the Day: arduous.
The Live Community Calendar
Today's jail bookings.
Today's Briefing: Quick Links

"All wars are different, and yet the same. A myth has grown up, in the US at least, that Vietnam inflicted unique horrors on its participants, attested in countless veterans' anguished gropings into poetry. Yet anyone who lived through Rome's Carthaginian struggles, the Thirty Years' War in Europe, Napoléon's campaign in Russia, or the 1916 Somme battles would mock the notion that Indochina offered qualitatively worse experiences."
–From Max Hasting's "Vietnam: An Epic Tragedy, 1945-1975" (1994).
Previously:

Note: all government meetings noticed below are free and open to the public unless otherwise indicated. Many can be heard or seen live through each agency's website.
The Sheriff's daily incident reports and jail bookings are posted here.
Classroom to Careers: The Flagler County school district hosts the 5th annual Classroom to Careers symposium at 11 a.m. at Flagler Palm Coast High School, 5500 State Road 100. A career fair begins at 8 a.m.
Flagler County Sheriff Rick Staly provides a law enforcement update to the Palm Harbor Neighborhood Watch group at 10 a.m. at the VFW, 47 Old Kings Road North.
The Belle Terre Elementary School Advisory Council meets at 5 p.m. at the school's media center.
Social media marketing: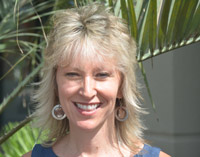 Social media marketing: Marketing 2Go's Cindy Dalecki holds two free sessions on how to choose the best social media platform for your business, 6 tpo 8 p.m., Daytona State College UCF Building 150, 1200 West International Sppeedway Boulevard, Daytona Beach. Register at http://volusiaflagler.score.org. Session 1, Facebook for Business, This session will cover the basics of maximizing the power of Facebook as a tool for your business. Learn how to set specific social media goals, overcome the challenges that go with reaching these goals, target your specific audience, and educate your audience on how you have a product or service that they want and need. Session 2, Marketing Your Business: We will talk about the current hottest social media sites, their benefits to you, and how to choose the right platform for your business. Dalecki has over 25 years of marketing, advertising, sales, public relations, and social media experience. Cindy launched Marketing 2 Go in 2010 and she and her team provide branding, social media management, public relations assistance and more to a wide variety of businesses, restaurants, non-profits, and government organizations throughout Volusia, Flagler and beyond.
The Palm Coast Democratic Club meets at the African American Cultural Society Center with social time at 6:30 p.m. and the meeting at 7 p.m. FlaglerLive Editor Pierre Tristam is a scheduled speaker.
Putting on the Ritz presents Lessah Stiles who'll be singing tributes to Patsy Cline, Donna Summer, Dolly Parton and Ann Margaret, with a special cameo appearance by Peter Alden. $30 for VIPs, $25 for general reserved seats, at 7 p.m. at the Ormond Beach Performing Arts Center, 399 US-1, Ormond Beach. Call 386-676-3379 or visit ormondbeach.org.
Indivisible Flagler holds a protest rally at Palm Coast Parkway and Boulder Rock Drive, across from Chick-Fil-A, to demand the full release of the Muller report, in the event the report is not released. Similar protests are planned by MoveOn.org and Indivisible across the country, at the same time. "The House Judiciary Committee authorized its chairman on Wednesday to use a subpoena to try to force the Justice Department to give Congress a full copy of Special Counsel Robert S. Mueller III's report and all of the underlying evidence used to reach his conclusions," the Times reported on April 3.
Indivisible St. Johns holds a general meeting at 7 p.m. at Unitarian Universalist Hall, 2487 A1A South, St. Augustine, focusing on the theme, "Working For a Fair House." Speakers are Pam Edwards-Roine of the League of Women Voters and Gary Farris and Emmet Tatter, who will discuss Amendment 4's status–the amendment that restored felons' right to vote, but that has been hung up in legislative wrangles.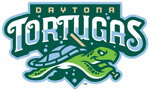 The Daytona Tortugas open their 2019 Florida State League season with a short, two-game homestand against the Florida Fire Frogs, High-A affiliate of the Atlanta Braves Thursday and Friday. Among the highlights are Opening Night festivities on Thursday, as well as special uniforms and post-game fireworks on Friday. The Florida State League season-opener will feature live pre-game music and a tremendous Postgame Fireworks display. Fans are encouraged to arrive early, as the first 2,000 fans in attendance that evening will receive a Daytona Tortugas magnet schedule courtesy of Daytona Beach International Airport. A special event involving team mascot Shelldon will also occur early in the evening. First pitch for Opening Night is slated for 7:05 p.m. 2019's brief opening homestand will conclude on Friday. The Tortugas will begin their Best Dressed Friday Specialty Uniform series by wearing Tortuga green-tinted uniforms, featuring Carlos the Baby, in honor of the 10th anniversary of the classic comedy, "The Hangover". In addition, there will be special movie-themed activities and giveaways all night long, courtesy of Daytona Beach International Airport. As with every Friday night contest at Jackie Robinson Ballpark, the Tortugas will begin the night with our Friday Night Happy Hour. Early-arriving fans can enjoy buy-one-get-one Kona beer products and Bud Light from 5:30 p.m. until first pitch. Finally, the Tortugas close out their homestand with another beautiful Postgame Fireworks display. That evening's ballgame is scheduled to begin at 7:05 p.m. Tickets for both games are still available and can be purchased by visiting www.daytonatortugas.com, or by calling the Tortugas' ticket office at 386-257-3172. 105 E. Orange Ave, Jackie Robinson Ballpark, Daytona Beach.
Through Sunday: "Man of La Mancha," at the Daytona Playhouse, a musical directed by Rip Pellaton and Musical Director Melissa Cargile. The classic tale by Miguel de Cervantes about Don Quixote and the ever faithful servant Sancho as they dream the impossible dream, tilt at windmills and champion the beautiful harlot Aldonza. Thursday, Friday and Saturday at 7:30 p.m., Sunday at 2 p.m. Tickets are $14 to $23. Book here. Daytona Playhouse, 100 Jessamine Blvd., Daytona Beach. (386) 255-2431.
Through Sunday: Flagler County Fair and Youth Show and Rockin Rib Fest: Flagler County Fairgrounds (150 Sawgrass Road Bunnell), gates open at 5 p.m. Amusement rides, food, games, petting zoo, pony rides, entertainment, livestock shows and sale, 4H and FFA youth exhibits, canning, quilting, sewing, baking exhibits. Rockin Rib Fest begins with Southern Chaos on stage at 6 p.m. on April 5. See the poster here.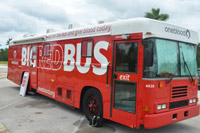 Blood Donations: The Big Red Bus will be at the following locations this week (schedule your donation by going to the website and entering a Palm Coast zip code, then locating one of the venues below):
Friday: Epic Theaters, 1185 Central Avenue, Palm Coast, 1:30 to 4:30 p.m.
Friday: Flagler Beach's First Fridays, 105 South 2nd Street, 5:30 to 9 p.m.
Saturday: Walmart, 174 Cypress Point Parkway, Palm Coast, 10 a.m. to 6 p.m.
Sunday: Palm Coast United Methodist Church, 5200 Belle Terre Parkway, Palm Coast, 9 a.m. to 1 p.m.

Jail Bookings and Last 24 Hours' Incidents in Flagler, Palm Coast, Flagler Beach, Bunnell
Sources: Flagler County Sheriff's Office, Flagler Beach Police Department, Bunnell Police Department. This is Flagler County's only comprehensive, one-stop compilation of all local law enforcement's daily day and night shift commanders' reports.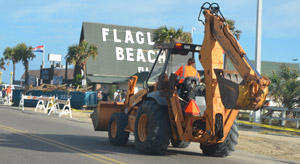 Flagler Beach Is Open For Business: A1A Construction Update:
FlaglerLive is providing weekly updates to year-long construction on and near State Road A1A in Flagler Beach as the Florida Department of Transportation rebuilds a 1.5-mile segment from South 9th Street to South 22nd Street, and builds a sea wall at the north end of town. These updates are provided through DOT or local officials. If you have any relevant information or images, you're welcome to email them to the editor here.
Last Updated: April 1
Segment 2 (South 22nd Street to South 9th Street):
The contractor continues installing a new water main along the west side of S.R. A1A. The contractor is moving north through the project clearing the area and removing existing sidewalk in preparation for the pipe installation. In the coming week, the contractor also will begin taking up the existing roadway to begin installation of the French drains.
Pedestrians are asked to stay within the temporary pedestrian walkways for safety. Residents and visitors also are reminded that all of the dune walkovers are closed, and removing any signage or barricades to access a walkover is unsafe and unlawful.
Segment 3 (North 18th Street to Osprey Drive) Project Update:
The contractor has completed more than 200 of the approximately 1,800 piles that need to be drilled to create the secant wall.
Construction activities will continue during daylight hours Monday through Saturday. The contractor is requesting that spectators stay off the shoulders and out of the work zone for safety. Drivers need to obey the 25-mph speed limit and remember that parking is not allowed on the shoulder.
Recently, DOT received a few questions from residents that DOT wants to answer:
1. Why do some properties have the black silt fencing and others do not?
The silt fencing is an erosion control requirement to prevent dirt and debris from leaving our work area and being deposited into waterways or onto private property. In some areas, the property to the west of our work area slopes up away from the work area, so erosion control is not required.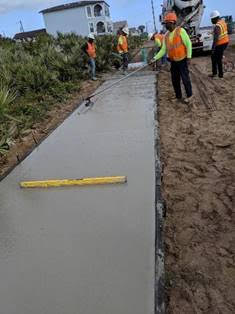 2. Will the contractor repair areas on my side of the sidewalk that have been disturbed?
Residents and property owners can get a general idea of where the department's right of way ends by looking at the placement of the power poles, as well as stakes that have been placed along the project. In some areas, the back edge of the new sidewalk will be slightly farther to the west. For the most part, the back of the new sidewalk will be very close to, or right at, the right of way line.
This project calls for all of the work to be performed within the Florida Department of Transportation right of way. If, however, the work disturbs or damages private property outside of the right of way, the contractor is responsible to make repairs once the work is finished.
Please note that all restoration of conditions within the department's right of way, including landscaping, hardscaping and driveways, is dictated by the construction plans and existing permits.
3. When will the sidewalk be replaced?
The contractor has begun installing the new sidewalk to the south of 19th Street. As the new water main is installed, there are several types of testing that need to be performed on the new line, and the work needs to be accepted by the City of Flagler Beach before the new sidewalk can be placed. The water main installation is expected to continue for the next several months.
Pedestrians are asked to stay within the temporary pedestrian walkways for safety. Residents and visitors also are reminded that all of the dune walkovers are closed, and removing any signage or barricades to access a walkover is unsafe and unlawful.
Caution! Flagler Beach police and and Sherriff's deputies are actively monitoring speed and writing tickets. "I got a warning on north section of A1A before construction actually began so I keep to the 25 limit, but still getting tailgated by cars wanting to go faster," a reader tells us. 
See Also: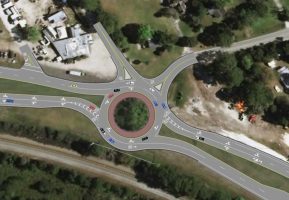 U.S. 1 and Old Dixie Highway Roundabout Construction Updates:
FlaglerLive is providing weekly updates to the planned 15-month, $4.1 million construction of a roundabout at U.S. 1 and Old Dixie Highway. The project started in late January and is scheduled for completion by spring 2020.
The Florida Department of Transportation will be closing Old Dixie Highway and C.R. 325 at U.S. 1 on Monday night, March 4, from about 8 p.m. to 6 a.m. The closure is needed to allow the contractor to make improvements to the crossover at the temporary intersection. U.S. 1 will remain open in both directions.
More details here.
See Also:
I-95 Construction, Repaving: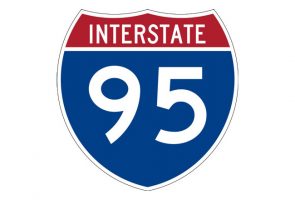 Monday – Friday, 7 a.m. – 9 p.m., single lane closures on NB I-95 from north of Palm Coast Parkway to the St. Johns County line. Monday – Friday, 9 p.m. – 7 a.m., double lane closures on NB I-95 from north of Palm Coast Parkway to the St. Johns County line.
See this week's full Interstate Construction Report for Flagler, Volusia and St. Johns here.

Flagler County Art League's 8th Annual Poetry Competition: All poets are invited to participate in the 2019 Flagler County Art League National Poetry Month Competition, to run concurrently with our April Art Show. The competition will have an open theme. There will be a $25 prize for the first -place poem, a $15 prize for second place, and a $10 prize for third place. Entry fee is $3 for one poem, $5 for two. Winners are announced and can read their entries during our show opening, April 13, 6-8 p.m. Register here. The judge is Benjamin K. Atkinson, PhD, prestigious poet active in Ancient City Poets of St. Augustine and other northeastern Florida venues.

In Florida and in State Government:
Note: Some proceedings below can be followed live on the Florida Channel. Most legislative proceedings can be followed through the Senate or House websites.

HOUSE HOLDS FLOOR SESSION: The House is scheduled to hold a floor session. (Thursday, 1:30 p.m., House chamber, the Capitol.)
SENATE HOLDS FLOOR SESSION: The Senate is scheduled to hold a floor session. (Thursday, 2:30 p.m., Senate chamber, the Capitol.)
JUSTICES TAKE UP BATTERY ACID CASE: The Florida Supreme Court will hear arguments in two cases, including a lawsuit in which a tow-truck driver alleges he was injured by battery acid that spilled onto Interstate 75 after a traffic crash near Jasper in North Florida. The case stems from a 2011 accident in which a tractor-trailer owned by Simon's Trucking crashed while transporting batteries and spilled battery acid onto the interstate. Tow-truck driver Charles Lieupo responded to the scene to tow away the truck and said he came into contact with battery acid, causing injuries, according to court records. Lieupo filed a lawsuit against the trucking company under part of state law that imposes liability for discharging pollutants. Simon's Trucking argued that the law could not be used to recover money for personal injuries. While a circuit judge rejected that argument, the appeals court overturned the verdict. (Thursday, 9 a.m., Florida Supreme Court, 500 South Duval St., Tallahassee.)
SUPREME COURT RELEASES OPINIONS: The Florida Supreme Court is scheduled to release its weekly opinions. (Thursday, 11 a.m.)
—-Compiled by the News Service of Florida and FlaglerLive

To • include your event in this section, please email the details, including date, time, a brief description of the event, contact information, and, if you wish, an image, please use this form.

Keep Up with Donald Trump's attacks on the press through the ACLU's running tab here.
Keep Up with mass shootings in a running database here.

Palm Coast Construction and Development Progress Reports
Here's a summary of the latest city developments as of March 29, 2019, with a link to the full week in review here.
Click to access week-in-review-march-29-2019-developments.pdf

Cultural Coda
Keith Jarrett Trio: Georgia On My Mind (Poland 1985)
Previous Codas: