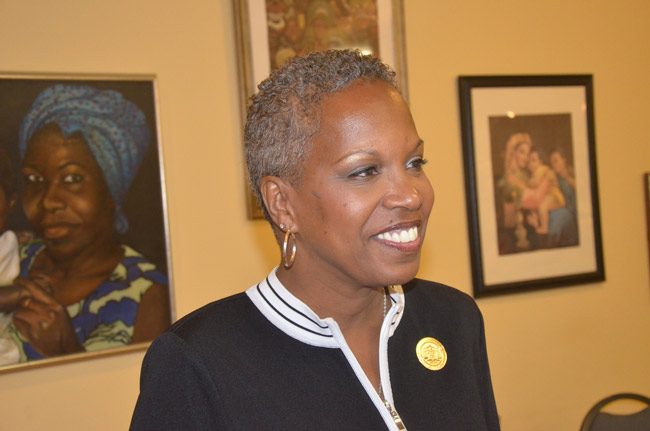 Today:: Warmer. Partly cloudy. Highs in the upper 60s. East winds 10 to 15 mph. Tonight: Warmer. Partly cloudy. Lows in the mid 50s. Southeast winds 5 to 10 mph. Details here.
Today's document from the National Archives and the Astronomy Picture of the Day.
Today's tides: at the beaches, at the Intracoastal Waterway.
Drought Index: 78
The OED's Word of the day: queen of the night, n.
The Live Community Calendar
Today's jail bookings.
Today's Briefing: Quick Links

"Why else do we so often see devout people so hard, so angry, so unsociable? It's because they've imposed on themselves a task which isn't natural to them. They suffer, and when one suffers, one makes others suffer."
–From Diderot's "Rameau's Nephew" (1762).
Previously:

Note: all government meetings noticed below are free and open to the public unless otherwise indicated. Many can be heard or seen live through each agency's website.
The Sheriff's daily incident reports and jail bookings are posted here.
In Court: Thomas Binkley, 62, of Bunnell, goes on trial before Circuit Judge Terence Perkins in courtroom 401 at the Flagler County Courthouse, starting at 9 a.m. with jury selection. Binkley is alleged to have molested two girls who were 6 and 8. See the story here.
The Palm Coast City Council holds a special meeting at 9 a.m. at City Hall in Town Center to select semi-finalists in its search for a new city manager. The short-listed candidates will be interviewed on February 28 and March 1 in an open meeting. See the applications here.
The Flagler County NAACP will have a General Membership Meeting at 6 p.m., at the African American Cultural Society, 4422 U. S. 1 North, Palm Coast. The installation of newly elected officers will take place, including the re-installation of the re-elected president, Linda Sharpe-Matthews. For further details, contact the NAACP at 386-446-7822.
Flagler County Commissioner Joe Mullins hosts a community outreach meeting at Haw Creek Community Center, 9257 County Road 304, Bunnell, at 6 p.m.
Stetson Faculty/Guest Recital, Kristie Born, piano, Rose Grace, piano. A lively evening of piano music by Stetson professor Kristie Born and Bethune-Cookman professor Rose Grace. The performance includes pieces by Stephen Sondheim and Cole Porter, as well as the Rachmaninoff's stunning first suite for two pianos. 7:30 p.m. Lee Chapel in Elizabeth Hall, 421 N. Woodland Blvd., DeLand. All concerts are free and open to the public. Call 386/822-8950.
Palm Coast Residents' Survey: Palm Coast residents have until Feb. 2 to take the 2018-2019 Palm Coast Citizen Survey, which may be taken online here. The city is conducting the survey as part of its annual goal-setting process. The survey covers a variety of topics related to quality of life; city services such as stormwater drainage, street maintenance, garbage, recycling and streetlights; recreational programs and events; amenities such as parks, trails; economic growth and development; traffic flow; and crime prevention and public safety. It also allows residents to provide comments on any subject they'd like to share with the city. For more background, go here.
Tennis tournament: See the rising stars of men's tennis from around the world all week through Sunday, Jan. 27, at the Palm Coast Men's 25K: A USTA M25 Event at the Palm Coast Tennis Center, 1290 Belle Terre Parkway. The pro tournament has a new name this year. This is the City of Palm Coast's 10th year hosting the tournament, and USTA will be presenting Palm Coast an award for that achievement. This year the Tennis Center has qualified to host a higher-level tournament with a $25,000 purse (as opposed to a $15,000 purse) – bringing in a greater caliber of players and offering an even more competitive event. Up to 50 touring professionals will compete. Spectator admission is free Jan. 21-24. Also free is Net Generation Kid's Day at 9 a.m. Jan. 26, where children 16 years and under will have fun and games on-court with the head pro of the Palm Coast Tennis Center as well as USTA pros! Advance registration for Net Generation Kid's Day is recommended at www.parksandrec.fun/events. Events Jan. 25-27 require tickets at $5 non-member adult, $3 Tennis Center pass holder, $3 children ages 10-17, and free for kids under 10. Tickets are valid for the whole day. Tickets are available for purchase daily at the front desk or in advance at www.parksandrec.fun/events. Tickets to participate in the Pro-Am Event on Jan. 22 are $35; advance registration is required and can be done so at www.parksandrec.fun/events or at the Palm Coast Tennis Center. Play right alongside touring professionals. The schedule is as follows, with more details on times here: www.palmcoastgov.com/tennisfutures.:
Through Friday: Singles and Doubles Main Draw
Saturday: Net Generation Kid's Day, 9 a.m., Doubles finals
Sunday: Singles Finals.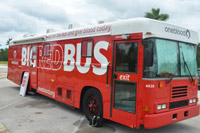 Blood Donations: The Big Red Bus will be at the following locations this week (schedule your donation by going to the website and entering a Palm Coast zip code, then locating one of the venues below):
Wednesday: Church of Jesus Christ of Latter Day Saints, 402 North Palmetto Street, Bunnell, 5 to 8:30 p.m.
Friday: Walmart, 174 Cypress Point Parkway, Palm Coast, 10 a.m. to 6 p.m.
Saturday: Flagler Palm Coast High School, at the Flagler Home and Lifestyle Show, 5500 State Road 100, 8 a.m. to 3 p.m.
Sunday: Flagler Palm Coast High School, at the Flagler Home and Lifestyle Show, 5500 State Road 100, 10 a.m. to 4 p.m.
Sunday: Walmart, 174 Cypress Point Parkway, Palm Coast, 10 a.m. to 6 p.m.

Jail Bookings and Last 24 Hours' Incidents in Flagler, Palm Coast, Flagler Beach, Bunnell
Sources: Flagler County Sheriff's Office, Flagler Beach Police Department, Bunnell Police Department. This is Flagler County's only comprehensive, one-stop compilation of all local law enforcement's daily day and night shift commanders' reports.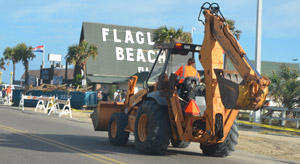 Flagler Beach Is Open For Business: A1A Construction Update:
FlaglerLive is providing weekly updates to year-long construction on and near State Road A1A in Flagler Beach as the Florida Department of Transportation rebuilds a 1.5-mile segment from South 9th Street to South 22nd Street, and builds a sea wall at the north end of town. These updates are provided through DOT. If you have any relevant information or images, you're welcome to email them to the editor here.
January 21 update: The project team had anticipated beginning construction this week on S.R. A1A. However, the work is pending some utility relocations, which have not yet been completed. The project team is working diligently with utility owners on the relocations so that construction may start as soon as possible.
See Also:

Intracoastal Bank today announced financial results for the year ended December 31, 2018: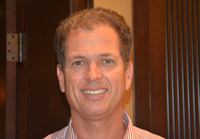 Total assets at December 31, 2018, were $326.3 million up $11.6 million, or 4%, from $314.8 million at December 31, 2017. Total deposits at December 31, 2018 were $294.3 million, up 9 million, or 3% from $285 million, at December 31, 2017. Total loans at December 31, 2018 were $219.6 million, up 21 million, or 11% from $198.5 million, at December 31, 2017. Net income for the full year 2018 increased by 14% from the full year 2017.
Intracoastal Bank's President and Chief Executive Officer Bruce E. Page reported the Tier 1 capital ratio was 9.29% at December 31, 2018, above what is required to be considered well capitalized. The Bank continues to prove its safe and sound with excellent credit quality with no delinquent loans, no foreclosed properties and no charge offs for 2018. Mr. Page said, "Intracoastal's 2018 results far exceeded expectations and the Bank continues to perform significantly better than industry norms in overall performance. Intracoastal's proven track record of producing strong financial results has positioned the Bank to continue grow and make loans for the betterment of the local community and economy." Intracoastal Bank is a locally owned and operated financial institution. Intracoastal Bank's Flagler County banking center is located at 1290 Palm Coast Parkway, NW, Palm Coast, Florida 32137. The Bank's Volusia County Banking Center is located at 2140 LPGA Blvd., Daytona Beach, FL 32117.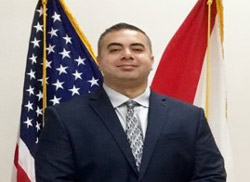 Leadership Academy Graduate: Commander Philip Reynolds of the Flagler County Sheriff's Office graduated from the 43rd Class of the Florida Criminal Justice Executive Institutes' Florida Leadership Academy on January 11, 2019. "I'm very proud of Commander Reynolds and his determination to continue to learn and develop as a leader," Sheriff Rick Staly said. "On behalf of our agency, we all wish to congratulate him on this achievement." The Florida Leadership Academy is a four-week course held in Tallahassee, Florida, designed to prepare first line supervisors in criminal justice organizations to exemplify the character and integrity expected of criminal justice professionals. Graduates understand leaders as role models, and the importance of leaders as coaches, teachers, and mentors to other members of the organization. Participants in the Florida Leadership Academy learn the skills necessary to support the technical and administrative needs of their agency. These skills include proactive problem solving, effective communication, and related leadership skills. The Florida Criminal Justice Executive Institute, which is part of the Florida Department of Law Enforcement and is affiliated with the State University System, was established in 1990 by the Florida Legislature to address the need for an innovative and multi-faceted approach to the education and training of criminal justice professionals (www.fdle.state.fl.us).

Innovative Financial Solutions announces new office location in Palm Coast: Innovative Financial Solutions, a leading financial services firm, announces its new location in Palm Coast at Creekside at Grand Haven office/retail complex on the corner of Colbert Lane and Waterfront Park Drive at the entrance to Palm Coast's Waterfront Park on the Intracoastal Waterway. For Innovative Financial Solutions, the new office space offers the latest in design while incorporating the beauty of the development. A full solar electric with battery back up and geothermal heating/cooling are but a few of the amenities in the new building. The complex is also one of the first commercial developments in Palm Coast to offer electric vehicle charging stations under the SemaConnect network. The new office will allow for additional growth in meeting the increasing demand for independent financial advisors in Palm Coast. The new address is: 4 Concorde Lane, Suite 1, Palm Coast, FL 32137. The firm's phone number will remain as 386-597-2856.

In Florida and in State Government:
Note: Some proceedings below can be followed live on the Florida Channel. Most legislative proceedings can be followed through the Senate or House websites.

FRIED SPEAKS TO AGRICULTURE PANEL: Agriculture Commissioner Nikki Fried, who took office Jan. 8, will appear at a meeting of the Senate Agriculture Committee. (Tuesday, 10 a.m., 301 Senate Office Building, the Capitol.)
AMENDMENT 4 GETS AIRING: The Senate Criminal Justice Committee will hold a workshop about Amendment 4, a ballot measure that passed in November to restore the voting rights of felons who have fulfilled their sentences. The workshop is expected to include representatives of the Florida Association of Court Clerks & Comptrollers, the Florida Commission on Offender Review, the Florida Department of Corrections, the Florida Department of Law Enforcement, the Florida Department of State, the Florida Rights Restoration Coalition and the Florida State Association of Supervisors of Elections. (Tuesday, 10 a.m., 37 Senate Office Building, the Capitol.)
SCHOOL SAFETY REPORT DISCUSSED: The House Education Committee and the Senate Education Committee will receive presentations on a report by the Marjory Stoneman Douglas High School Public Safety Commission, which was created after the mass shooting in February in Parkland. The report addresses numerous issues, such as the possibility of arming teachers and ways to bolster the security of school buildings. (Tuesday, House committee at 11 a.m., Reed Hall, House Office Building, the Capitol. Also, Senate committee at 2:30 p.m., 412 Knott Building, the Capitol.)
ATTORNEY FEES DEBATED: The Senate Banking and Insurance Committee will hold a workshop about a bill (SB 122), filed by Chairman Doug Broxson, R-Gulf Breeze, that would restrict the assignment of attorney fees in insurance disputes. (Tuesday, 12:30 p.m., 412 Knott Building, the Capitol.)
'SINGLE SUBJECT' REQUIREMENT CONSIDERED: The Senate Judiciary Committee will take up proposals (SJR 74 and SJR 86) that would impose a single-subject requirement on constitutional amendments placed on the ballot in the future by the Florida Constitution Revision Commission. The similar proposals, filed by Sen. Rob Bradley, R-Fleming Island, and Sen. Jose Javier Rodriguez, D-Miami, target what are known as "bundled" ballot measures. The issue drew attention last year after the Constitution Revision Commission bundled seemingly unrelated issues into single amendments. As an example, one amendment that was approved by voters Nov. 6 combined a ban on offshore oil drilling with a ban on vaping or use of electronic cigarettes in workplaces. The Constitution Revision Commission, a 37-member panel that meets every 20 years, has unique powers to place measures on the ballot. The commission will not meet again until 2037 in advance of placing measures on the 2038 ballot. But the Senate proposals could go before voters in 2020 and, if approved, would apply to the 2037-2038 Constitution Revision Commission. Both proposals would require Constitution Revision Commission measures to "embrace but one subject." (Tuesday, 12:30 p.m., 110 Senate Office Building, the Capitol.)
BUILDING CODE ON TABLE: The House Commerce Committee will receive an overview about issues related to the Florida Building Code. (Tuesday, 4 p.m., 212 Knott Building, the Capitol.)
UCF FINANCES SCRUTINIZED: The House Public Integrity & Ethics Committee will receive a presentation from the Auditor General's Office about an audit of the University of Central Florida and will receive a presentation from committee staff members about an investigation into UCF construction funding. The scrutiny stems, in part, from a state audit last year that determined UCF had improperly used $38 million in state funding to construct a campus building. The school's use of the accumulated operating funds was a direct violation of state policy that restricts that funding to activities like instruction, research, student services and maintenance. (Tuesday, 4 p.m., 404 House Office Building, the Capitol.)
GULF RED SNAPPER AT ISSUE: The Gulf of Mexico Fishery Management Council will continue a series of meetings about state management of Gulf red snapper. The council is seeking input on a draft plan that would allow the Florida Fish and Wildlife Conservation Commission to set the recreational red snapper fishing season and, potentially, other management measures in state and federal waters off Florida. (Tuesday, 6 p.m., Plantation on Crystal River, 9301 West Fort Island Trail, Crystal River.)
—-Compiled by the News Service of Florida and FlaglerLive

To • include your event in this section, please email the details, including date, time, a brief description of the event, contact information, and, if you wish, an image, please use this form.

Keep Up with Donald Trump's attacks on the press through the ACLU's running tab here.
Keep Up with mass shootings in a running database here.

Palm Coast Construction and Development Progress Reports
Here's a summary of the latest city developments as of Jan. 18, 2019, with a link to the full week in review here.
Click to access week-in-revoew-jan-18-2019-development.pdf

Road and Interstate Construction:

Cultural Coda
Smetana: Má Vlast / Kubelík Czech Philharmonic Orchestra
Previous Codas: