Today: Showers and slight chance of thunderstorms. Some thunderstorms may produce heavy rainfall. Highs in the mid 80s. Southwest winds 10 to 15 mph. Chance of rain 90 percent. Tonight: Mostly cloudy with a 50 percent chance of showers and thunderstorms. Lows in the lower 70s. Southwest winds 5 to 10 mph. Details here.Drought Index is at 406.
Today's tides: at the beaches, at the Intracoastal Waterway.
Today's document from the National Archives.
The OED's Word of the Day: canarding, n..
The Live Community Calendar
Today's jail bookings.
Today's Briefing: Quick Links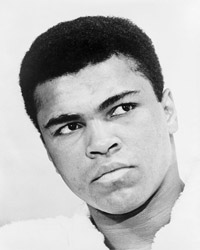 "I am a Muslim and there is nothing Islamic about killing innocent people in Paris, San Bernardino, or anywhere else in the world. True Muslims know that the ruthless violence of so called Islamic Jihadists goes against the very tenets of our religion. We as Muslims have to stand up to those who use Islam to advance their own personal agenda. They have alienated many from learning about Islam. True Muslims know or should know that it goes against our religion to try and force Islam on anybody. Speaking as someone who has never been accused of political correctness, I believe that our political leaders should use their position to bring understanding about the religion of Islam and clarify that these misguided murderers have perverted people's views on what Islam really is.""
–Muhammad Ali, in a statement in December 2015.
Previously:

Note: all government meetings noticed below are free and open to the public unless otherwise indicated. Many can be heard or seen live through each agency's website.
The Sheriff's daily incident reports and jail bookings are posted here.

Free For All Fridays on WNZF: The Observer's Brian McMillan sits in for David Ayres and welcomes Clerk of Court Tom Bexley and County Commissioner Greg Hansen to discuss the governor's veto of money that would have provided for a second county judge, as well as several county issues, starting just after 9 a.m. with a commentary by FlaglerLive Editor Pierre Tristam on four funerals and a wedding.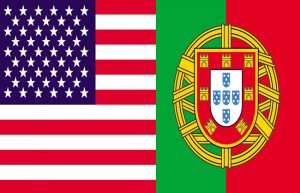 Friday: A Portugal Day flag-raising ceremony is held at Palm Coast City Hall at 6 p.m. in celebration of Portugal's National Day on June 10, commemorating the death of poet Luis de Camoes on June 10, 1580. Mayor Milissa Holland and Honorary Consul Caesar DePaco of the Honorary Consulate of Portugal in Palm Coast will co-host the ceremony. Special guest of honor from Portugal will be Teresa Morais, who served as Secretary of State and Minister of Culture. Several presentations will be made, and the Portuguese dancer group will perform. The ceremony will be held outdoors at City Hall, but in case of rain will be moved indoors to the City Hall Community Wing. Palm Coast City Hall is located at 160 Lake Ave., next door to the office building that houses the Honorary Consulate.
Friday: Movie in the Park, featuring "Fantastic Beasts," in Palm Coast's Central Park in Town Center, 8:45 p.m. Admission is free. Bring blankets, chairs, picnic baskets, bug spray and make plans to come early with your family, friends and neighbors.
Saturday: Jiggleman kicks off the Flagler County Public Library's Summer Reading at 10 a.m. in the Garden Room. Jiggleman has appeared eight times on The Late Show with David Letterman, and he is coming to our Library. The event is open to everyone who enjoys a good laugh and wants to have fun. However, children under 12 must be accompanied by a parent/adult, and the parent/adult must remain in the room with the child(ren) during the performance.
Saturday: The Flagler Sportsfighing Club hosts the Guys n Gals Inshore Tournament (Free to Junior Anglers 12 and under). Species included in this free for member's tournament will be Flounder, Redfish, Trout, Bluefish, and Whiting. The weigh-in will be by team (2 anglers per team- guy and gal or kid). Food, music and cash prizes. Weigh-in will be held at Herschel King Park off Colbert Lane in Flagler-Palm Coast from 2 to 3 p.m. Food and water will be provided. You must sign up in advance in order to ensure enough food and water is available. There is a $20 fishing donation for each guest paid in advance and guest must fish with a member. A $10 food donation is required if only coming to the weigh-in. The sign-up deadline is June 8. Please contact Chuck Gleichmann at (386) 441-8411 with any questions.

None.

In Florida and in State Government:
Note: Some proceedings below can be followed live on the Florida Channel. Most legislative proceedings can be followed through the Senate or House websites.

A special three-day session of the Florida Legislature should conclude Friday.
The Florida Commission on Ethics will take up a series of issues, including a case involving allegations that Rep. Cary Pigman, R-Avon Park, acted improperly in dealings with the Okeechobee County school district. The commission in September found probable cause that Pigman violated a state law by improperly using his office, but an administrative law judge in March issued a recommended order that said he should be cleared. (Friday, 8:30 a.m., 1st District Court of Appeal, 2000 Drayton Dr., Tallahassee.)
The University of Florida Board of Trustees is scheduled to hold a retreat. (Friday, 8:45 a.m., Plant Science Research and Education Unit, 2556 West Highway 318, Citra.)
U.S. Housing and Urban Development Secretary Ben Carson is slated to speak during a Hillsborough County Republican Party Lincoln Day dinner. (Friday, 7:15 p.m., TPepin's Hospitality Centre, 4121 North 50th St., Tampa.)
Senate Appropriations Chairman Jack Latvala, R-Clearwater, and Agriculture Commissioner Adam Putnam are slated to speak during a Florida Federation of Young Republicans annual convention. (Saturday, Latvala at noon, Putnam at 7 p.m., St. Petersburg Yacht Club, 11 Central Ave., St. Petersburg.)

In Coming Days in Palm Coast, Flagler and the Occasional Beyond:
♦ June 13: A pre-trial is scheduled in the protracted case of Sean Monti, who has faced a series of charges, including aggravated stalking, contempt of court, tampering with a witness, and been tried on some of the charges. His sentencing on previous convictions may be discussed at the pre-trial. 1:30 p.m., Courtroom 401, Flagler County Courthouse.
♦ June 15: A pre-trial hearing is scheduled for 11:15 a.m. in the case of Kimberle Weeks, the former elections supervisor, who faces five felony counts (down from 12) related to electronic recordings. The hearing had been scheduled for May 19 but was pushed to June 15. It appears Weeks has again changed attorneys. She had been represented by the Ali and Blankner law firm in Orlando. Kevin Kulik and Ashley Kay of the 2-attorney Kevin Kulik law firm in Fort Lauderdale have filed notice that they will be representing Weeks. The pre-trial is set before Circuit Judge Margaret Hudson in Courtroom 402, though the room is subject to change.
♦ June 16: A ribbon-cutting is scheduled for the re-opening of Holland Park, more than a year behind schedule, at 5:30 p.m., followed by an evening of games, music, refreshments and give-aways. Mayor Milissa Holland, daughter of the park's namesake, will speak at the ceremony. For background, see the story here.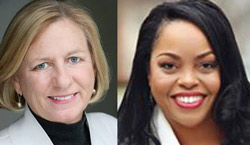 ♦ June 20: Ambassador Nancy Soderberg, who is considering running for U.S Representative for Florida's 6th Congressional District, which includes all of Flagler (currently held by Republican Ron DeSantis, who may be running for governor) and Stephanie Mickle, a democratic strategist, are the speakers at a Coquina Coast Democratic Progressive Caucus event at African American Cultural Society, 4422 N US Highway 1, Palm Coast, starting at 6:30 p.m. Ambassador Soderberg has served in the White House as Deputy National Security Advisor, as an Ambassador at the United Nations, as an advisor to Senator Edward M. Kennedy, and on four presidential campaigns. She is President and CEO of Soderberg Global Solutions and the Director of the Public Service Leadership Program at the University of N. Florida in Jacksonville. Stephanie Mickle, Esq. is an attorney and political consultant providing strategic advice and representation to businesses, government entities, and national and international organizations in the areas of government relations, regulatory affairs, public policy analysis, messaging, media and strategic communications. Come meet these two political influencers and hear first-hand how to take constructive action and increase your impact. More details here.
♦ June 28: Compassionate Friends meet at the Flagler County Public Library in Palm Coast, starting at 5:30 p.m. The Compassionate Friends, a nonprofit self-help bereavement support organization for families that have experienced the death of a child. The meeting is open to all parents, grandparents, and siblings over age 18 who has suffered the loss of a child of any age. For more information, call John Brady at 610-428-3139. To learn more about The Compassionate Friends, visit their national website at www.compassionatefriends.org.
♦ July 11: The Flagler Beach City Coimmission and its Planning Board hold a joint meeting at 4 p.m. at City Hall on the city's Comprehensive Plan–its blueprint for long-term development–to hear from the public. Today's meeting focuses on housing and future land use. This meeting will allow the planning team to gather input from the community and stakeholders on Infrastructure and intergovernmental coordination. All interested persons are invited to attend. For more information contact Larry Torino at [email protected] or 386-517-2000 x230.
♦ Aug. 1: The Flagler Beach City Coimmission and its Planning Board hold a joint meeting at 4 p.m. at City Hall on the city's Comprehensive Plan–its blueprint for long-term development–to hear from the public. Today's meeting focuses on the environment, coastal conservation and recreation and open spaces. This meeting will allow the planning team to gather input from the community and stakeholders on Infrastructure and intergovernmental coordination. All interested persons are invited to attend. For more information contact Larry Torino at [email protected] or 386-517-2000 x230.
♦ August 21: For the first time since 1979, a total eclipse of the sun will cut a path across the center of the contiguous United States. In Florida, you can see the eclipse beginning a little after 5 p.m., and stretching for two a nd a half hours or so, end to end. The next such eclipse will be in 2024 and 2044. Details of the eclipse here.



Palm Coast Construction and Development Progress Reports
The following is an update of ongoing permitting, construction and development projects in Palm Coast, through May 26 (the city administration's full week in review is here):
Click to access week-in-review-may26-2017developments.pdf

Road and Interstate Construction:

Rui Arayama Performs Domenico Scarlatti's Sonatas K.427 & K.455
Previous Codas: