Today: Partly cloudy. Slight chance of showers and thunderstorms in the morning, then showers likely and chance of thunderstorms in the afternoon. Highs in the mid 80s inland, in the lower 80s coast. Southeast winds 10 to 15 mph. Chance of rain 60 percent. Tonight: Partly cloudy. A 30 percent chance of showers and thunderstorms in the evening. Lows in the upper 60s. South winds 10 to 15 mph. Details here.
Drought Index is at 431.
Today's tides: at the beaches, at the Intracoastal Waterway.
Today's document from the National Archives.
The OED's Word of the Day: Praetorian Guard, n..
The Live Community Calendar
Today's jail bookings.
Today's Briefing: Quick Links

"Day before yesterday, on February 9, it was fifty years since I arrived with my mother in Moscow. I doubt if there are ten people living today in St. Petersburg who remember. There is still Betskoy, blind, decrepit, gaga, asking young couples whether they remember Peter the Great…. There is one of my old maids, whom I still keep, though she forgets everything. There are proofs of old age and I am one of them. But in spite of this, I love as much as a five-year-old child to play blind man's buff, and the young people, including my grandchildren, say that their games are never so merry as when I play with them. And I still love to laugh."
–Catherine the Great, at age 64, two years before her death, cited in Catherine the Great: Portrait of a Woman

Note: all government meetings noticed below are free and open to the public unless otherwise indicated. Many can be heard or seen live through each agency's website.
The Sheriff's daily incident reports and jail bookings are posted here.
Flagler Resource Council meeting, the Family Life Center's Guardian ad Litem Program, 1 p.m. at at the Flagler County Emergency Operations Center, 1769 E. Moody Blvd., Building 3, Bunnell.
The Flagler County Centennial Committee meets at 1:30 p.m. at the Emergency Operations Center Executive Conference Room 1769 E. Moody Blvd., Building 3, Bunnell.
The Flagler County School Board meets at 3:30 p.m. in a workshop to review the list of five short-listed candidates for superintendent, then meets again at 5 p.m. for a workshop, with both meetings in Training Room 3 on the third floor of the Government Services Building, Bunnell.
The Palm Coast City Council meets at 6:30 p.m. at City Hall at Town Center. The council will hear a presentation from Flagler schools on street safety and street lights, and will get a presentation updating the state of policing in Palm Coast, and the council will consider a land use application for another assisted and independent living facility along US 1, parallel to the W Section.
The American Association of University Women (AAUW)'s Flagler branch has a wine and cheese social at the Hammock Cheese shop, 5368 N Ocean Shore Blvd, Palm Coast, starting at 4 p.m.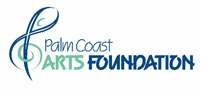 Palm Coast Arts Foundation's Annual Picnics and Pops Concert With the Jacksonville Symphony Orchestra, at Town Center: Tickets for the 10th Anniversary event, on May 7 at 6:30 p.m., are $40 for members of the foundation, $45 for the general public, through March 15. After March 15, tickets are $45 and $50, and a table of 10 goes for $450 for members, $500 for the general public. For tickets go to www.palmcoastartsfoundation.com or call 386-225-4394. See a full flier for the event here.

In Florida and in State Government:
Note: Some proceedings below can be followed live on the Florida Channel. Most legislative proceedings can be followed through the Senate or House websites.

Utility regulations: The House Government Operations & Technology Appropriations Subcommittee will take up a bill (HB 7071), filed by Rep. Kathleen Peters, R-Treasure Island, that would revamp regulation of electric utilities. In part, the bill would require that members of the Florida Public Service Commission be appointed from five different regions of the state and would move the state Office of Public Counsel under the attorney general. (8 a.m.)
Barahona case: The House Health Care Appropriations Subcommittee will take up a series of "claim" bills, including a proposal (HB 6523), filed by Rep. Jose Felix Diaz, R-Miami, and Rep. Katie Edwards, D-Plantation, that would lead to paying $3.75 million in the settlement of a high-profile case involving children Nubia and Victor Barahona. A lawsuit was filed against the Florida Department of Children and Families after Nubia Barahona's decomposing body was found in February 2011 in the bed of her father's pickup truck on Interstate 95 in Palm Beach County. Victor Barahona was convulsing in the truck, as both children had been doused with toxic chemicals, authorities said. (8 a.m.)
Dozier abuse: The Senate Judiciary Committee will consider a proposal (SR 1440), filed by Sen. Darryl Rouson, D-St. Petersburg, that would apologize for abuse that occurred at the now-closed Arthur G. Dozier School for Boys in Jackson County. Information has emerged in recent years about boys who were abused at the reform school, and University of South Florida researchers found remains of boys buried in unmarked graves. (9:30 a.m.)
Drones targeted: The Senate Transportation Committee will consider a bill (SB 832), filed by Sen. Dana Young, R-Tampa, that would make it a misdemeanor to operate drones around "critical infrastructure facilities," such as power plants and gas or oil pipelines. (9:30 a.m.)
Child abuse: Florida First Lady Ann Scott, lawmakers and other state leaders will help launch Prevent Child Abuse Florida's annual "Pinwheels for Prevention" campaign. Participants in the event are expected to include Sen. Audrey Gibson, D-Jacksonville; Rep. Al Jacquet, D-Lantana: Department of Children and Families Secretary Mike Carroll; state Surgeon General Celeste Philip; Agency for Health Care Administration Secretary Justin Senior; Department of Juvenile Justice Secretary Christina Daly; and Education Commissioner Pam Stewart. (10 a.m.)
Ridesharing: The House will hold a floor session and take up numerous bills, including a proposal (HB 221), filed by Rep. Chris Sprowls, R-Palm Harbor, and Rep. James Grant, R-Tampa, that would create statewide regulations for ridesharing companies such as Uber and Lyft. The proposal, backed by ridesharing companies, has been controversial because it would prevent local governments from imposing regulations. (1:30 p.m.)
Recess in school: The Senate will hold a floor session and is expected to approve a bill (SB 78), filed by Sen. Anitere Flores, R-Miami, that would require public elementary schools to provide at least 20 minutes of recess each day for students. (1:30 p.m.)
Lottery warning: The Senate Regulated Industries Committee will consider a bill (SB 1370), filed by Sen. Keith Perry, R-Gainesville, that would require a warning to be placed on lottery tickets. The warning would say, "WARNING: GAMBLING CAN BE ADDICTIVE." (4 p.m.)
Death cases: The Florida Supreme Court will hear arguments in two death-penalty cases. One of the cases is an appeal by Terry Ellerbee, who was sentenced to death in the 2006 fatal shooting of a man in Okeechobee County. The other is an appeal by Ralph Wright Jr., who was convicted of murdering a woman and her son in 2007 in Pinellas County. (9 a.m., Florida Supreme Court, 500 South Duval St., Tallahassee.)
Former state Sen. Jeremy Ring, who is considering a run for state chief financial officer, is expected to speak to the Martin County Democratic Club. (6:30 p.m., Best Western, 1209 S.E. Federal Highway, Stuart.)
–Compiled by the News Service of Florida and FlaglerLive

In Coming Days in Palm Coast, Flagler and the Occasional Beyond:
♦ April 6: Critic's Choice Dinner Club, at 5:30 p.m. This monthly event invites "foodies" to visit a new restaurant to enjoy casual dinner while rating food and service. New members welcome. This month's location is Pasta Pasta, 308 S. Oceanshore Blvd., Flagler Beach. Food and transportation are the participant's responsibility. Pre-register by 5 p.m. April 4: www.palmcoastgov.com/register. More info: 386-986-2323.


♦ April 6: Palm Coast Democratic Club meeting, 7 p.m. at the African American Cultural Center, US1 in Palm Coast.
♦ April 6: Tom Gargiulo will present a Gallery Walk and a Q&A on the works of 2016 Artist of the Year Judi Wormeck, at 6 p.m. at Ocean Art Gallery, 206 Moody Boulevard (State Road 100) in Flagler Beach.

♦ April 6: Stetson University hosts the 10th anniversary Bernard Weiner Holocaust Memorial Lecture, The Architecture of the Holocaust, at 7 p.m., in Rinker Auditorium inside the Lynn Business Center, 345 N. Woodland Blvd., DeLand, Florida, 32723. This event is free and open to the public. This year's speaker will be Paul Jaskot, Ph.D., professor in the Department of History of Art and Architecture, at DePaul University in Chicago. His lecture is entitled, "The Architecture of the Holocaust" and draws on his research into how the Nazis built their concentration camps using forced inmate labor, as well as the testimonies of surviving laborers. Jaskot earned a Ph.D. in art history from Northwestern University and has written several books, including "The Architecture of Oppression: The SS, Forced Labor and the Nazi Monumental Building Economy "(London: Routledge, 2000). His research has mostly examined the cultural history of National Socialist Germany and its impact on art and architecture.
♦ April 26: Anyone whose child has died is invited to an informal meeting to consider eventually establishing a local chapter of The Compassionate Friends, a nonprofit self-help bereavement support organization for families that have experienced the death of a child. There are some 650 such chapters across the country. The meeting will be from 6:30 to 8 p.m. at Florida Hospital Flagler in classrooms A&B. for more information, call John Brady at 610/428-3139. To learn more about The Compassionate Friends, visit their national website at www.compassionatefriends.org. The meeting is open to all parents, grandparents, and siblings over age 18 who has suffered the loss of a child of any age.
♦ April 29: The People's Climate Movement March, in conjunction with a march scheduled in Washington, D.C., will march locally, meeting at Wadsworth Park at 10 am and marching over the bridge to Veteran's Park in Flagler Beach, where there we will a rally and speakers sharing a wide variety of issues and information on how to get involved.
♦ May 16: The Florida Judicial Qualifications Commission holds a hearing the the case of Circuit Judge Scott DuPont, who faces several charges of misconduct during his 2016 re-election election campaign. He has admitted wrongdoing. The 9 a.m. hearing is taking place in courtroom 406-7 at the Duval County Courthouse, 501 W. Adams Street, Jacksonville, before a six-member panel: Eugene Pettis, Steven P. DeLuca, Robert Morris, Michele Cummings, Harry Duncanson (a lay member of the commission) and Jerome S. Osteryoung.



Palm Coast Construction and Development Progress Reports
The following is an update of ongoing permitting, construction and development projects in Palm Coast, through March 24 (the city administration's full week in review is here):
Click to access development-march-24-2017.pdf

Road and Interstate Construction:

Rimsky-Korsakov, Russian Easter Festival Overture, Op. 36
/strong>
Previous Codas: