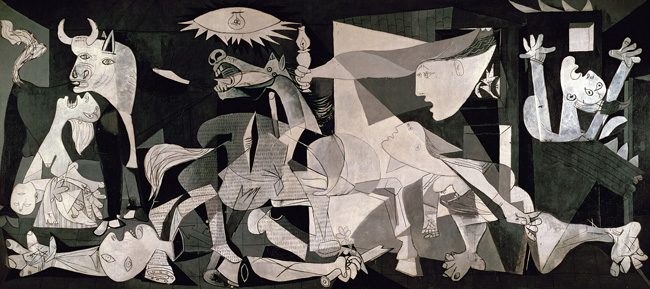 Weekend: Ridiculously hot days with highs in the mid-90s and relatively low chances of rain (20 percent). Nights hot and muggy, lows in the mid-70s. Details here.
Today's fire danger is moderate. Flagler County's Drought Index is at 240.
Today's tides: at the beaches, at the Intracoastal Waterway.
Today's document from the National Archives.
The OED's Word of the Day: kilig, adj. and n..
The Live Community Calendar
Today's jail bookings.
Today's Briefing: Quick Links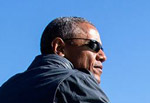 "To admit we've got a serious problem in no way contradicts our respect and appreciation for the vast majority of police officers who put their lives on the line to protect us every single day. It is to say that, as a nation, we can and must do better to institute the best practices that reduce the appearance or reality of racial bias in law enforcement."
—President Obama on Thursday, following police's fatal shootings of Alton Sterling in Baton Rouge, La., and Philando Castile in Falcon Heights, Minn.
"What we do know is that there has been a vicious, calculated and despicable attack on law enforcement. Police in Dallas were on duty doing their jobs, keeping people safe, during peaceful protests."
–President Obama on Friday, following snipers' fatal shootings of of five police officers in Dallas, and the wounding of six.
Note: all government meetings noticed below are free and open to the public unless otherwise indicated. Many can be heard or seen live through each agency's website.
Friday: Movie in the Park: 8:45 p.m. at Town Center's Central Park in Palm Coast. Featured: "Goosebumps." The movie begins at dusk and admission is free. A different family feature is shown on the big screen in the stage area at the main entrance to the park. We remind all movie goers to bring blankets, chairs, picnic baskets, bug spray and make plans to come early with your family, friends and neighbors.
Friday-Saturday: Book Blowout: The Friends of the Library of Flagler County are holding a discounted book sale. The public is invited to attend and take advantage of these bargains. The sale is scheduled for 9 a.m. to 4 p.m. each day. All books are 25 cents each – these two days only. No limit. Books will be continually replenished. Sale will be held at the Friends Book Shop, Flagler County Public Library, 2500 Palm Coast Pkwy NW. For questions, call 386/446-6763.
Saturday: Art and Poetry Show, the annual exhibit sponsored by the Gargiulo Art Foundation, opens with a free reception at 6 p.m. at the Flagler County Art League at City Marketplace in Palm Coast. The exhibit runs through Aug. 9. For information, call 386-986-4668.
Friday: Navy training schedules indicate that inert bombing and helicopter operations will take place at the Pinecastle Range Complex located in the Ocala National Forest as follows: July 8: helicopter operations from 9:45 a.m. to 3:45 p.m. The telephone number for noise complaints is 1-800-874-5059, Fleet Area Control and Surveillance Facility, Jacksonville, Fla. For additional information, call (904) 542-5588.

Updated jail bookings and day and night shift incident summary reports are available here.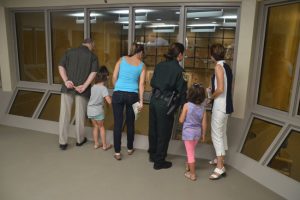 At Flagler's New Jail, Science of Self-Contained Cell Blocks To Make Captivity Safer for Inmates and Guards: It's in the internal designs, the innumerable details and attention to logic, efficiency and security for inmates, guards and visitors that the jail impresses, and that its $17.3 million cost shows its value.
Tables Turn on Dennis McDonald as Ethics Commission Investigates Assets Disclosures: The tables have turned on Dennis McDonald, the four-time candidate for local political office who is among a small group of activists who have filed more than two dozen ethics, elections and other formal complaints against county commissioners in the past two and a half years: McDonald, currently a candidate for Palm Coast mayor, is now himself under investigation by the Florida Ethics Commission, following a complaint filed by one of his former targets, the man who's twice beaten him to a county commission seat: Commissioner Frank Meeker.
52 Burglaries Strike Palm Coast's Major Hotels Overnight, Including Hammock Beach Resort: The sheriff's office had initially put the tally at around 40 burglaries. By noon, the tally had risen to 45. And by the time the sheriff's office issued a release on the matter in late afternoon, the total was up to 52.
Don't Be Fooled: FPL Knocks Off 34-Cent Nukes Charge Only to Prepare for 22.6% Base-Rate Increase: The deferral came as the company's separate request for a base-rate increase, which could hit 22.6 percent over three years, is scheduled to be heard by the commission next month.
"I'm Putting My Faith In You," Judge Tells Predator Granted Less Severe Probation Term: "Don't play games with this," Foxman told Dorian Coppedge, 37. "I've gone over and above for you because I believe in your ability to basically live a lawful existence. I want you working, I want you tending to your parents, I want you raising your kids to the extent provided by law. I'm putting my faith in you. Don't make me look bad. Do you understand?"

Tyler Dutton Charged With DUI Manslaughter in Death of Jordan Rineer, 25, on US1 in October: Florida Highway Patrol Homicide Investigator Pet Young filed two charges on June 23, when the warrant was also issued by Circuit Judge Pope Hamrick. The State Attorney's Office decided against including the charge of vehicular homicide. The remaining charge is a second-degree felony. If convicted, the minimum punishment for DUI manslaughter in Florida is four years in prison. The maximum is 15 years.
School grades come out next week, and districts say parents should be prepared for lower grades: https://t.co/JXDzZw653j

— Spectrum News 13 (@MyNews13) July 7, 2016

In Florida and in State Government:
Note: Some proceedings below can be followed live on the Florida Channel.

Saturday: GOP candidates in Congressional District 2 debate: The Leon County Republican Party will host a debate for candidates in Northwest Florida's Congressional District 2. The GOP candidates are Neal Dunn, Ken Sukhia and Mary Thomas. (7 p.m., American Legion Hall, 229 Lake Ella Dr., Tallahassee.)
–Compiled by the News Service of Florida and FlaglerLive

In Coming Days in Palm Coast, Flagler and the Occasional Beyond:
♦ July 14: The Flagler County Democrats host a candidate forum featuring all mayoral and Palm Coast City Council candidates , from 6 to 8 p.m. at the African-American Cultural Society, 4422 North U.S. 1 in Palm Coast. The event is free and open to all. For additional information, call 386/283-4883.
♦ July 16: North Florida Open Chess Championship, $1,000 total purse. Ramada Inn I-95 & 9150 Baymeadows Road, Jacksonville. Three Sections: Open, U1550 and U900. Prizes: $1000 (60% guaranteed) b/o 35 (paid entries). Cash prizes for best players U2000, U1800 & U1200. 5SS (5 rounds of games) 1st Round G/45;d5 all other rounds are G/55min + d5sec. $45 Walk-up Registration $35 Online price. Players in grades K-12 $25. Register here. Details here. The tournament director for this event will be our own Steve Lampkin.
♦ July 18: The trial of Anna Pehota, 77, who faces a second-degree murder charge over the alleged killing of her husband in the Hammock in September 2015, is scheduled to begin with jury selection.
♦ July 22: The latest pre-trial hearing in the case of Florida v. Kimberle Weeks is scheduled for 2:30 p.m. before Circuit Judge Margaret Hudson in Courtroom 401 at the Flagler County Courthouse. Weeks now faces nine third-degree felony counts, down from 12, stemming from allegations that she illegally recorded various individuals in her capacity as supervisor of elections and in her private life. Weeks resigned that post in January 2015.
♦ July 23: The annual Back to School Jam, where families can get $5 backpacks, find their bus routes and location, help with access to the district's computerized records-keeping system, meet with innumerable coordinators and directors of after-school activities and programs and a lot more, is scheduled for 10 a.m. to 1 p.m. at Flagler Palm Coast High School, in the gym.
♦ July 25: The Plantation Bay Utility Customers Community meets at 6 p.m. at Club de Bonmont, 300 Plantation Bay Drive, Ormond Beach.
♦ July 20: The Flagler League of Cities, a gathering of the county's mayors, meets at noon at Flagler Beach City Hall.
♦ July 30: Solar Plunge to benefit the Flagler Beach National Flight Academy Scholarship. Registration will be $10 per person and includes a t-shirt and goody bag. Late registration will be from 7:30- 8:30 a.m. in Veterans Park followed by The Plunge at 8:45 a.m. After the Plunge enjoy music in the park and light refreshments.

"I'd just ask folks to step back and think: What if this happened to somebody in your family?" —@POTUS: https://t.co/gawmje4gOd

— White House Archived (@ObamaWhiteHouse) July 7, 2016
The shootings seem part of some gruesome loop of incidents of law enforcement gone amok. https://t.co/VaKQH3NuUZ pic.twitter.com/sk3jNyFWx5

— New York Times Opinion (@nytopinion) July 8, 2016
UPDATE: Dallas Police say this man, first ID'd as a suspect, has turned himself in. Others say he was never involved pic.twitter.com/gSDD8Tzifg

— Tampa Bay Times (@TB_Times) July 8, 2016
If you think that violence has nothing to do with bro talk, you're wrong. https://t.co/P5KeAIDIm3 pic.twitter.com/VvbdLtw6ME

— New York Times Opinion (@nytopinion) July 7, 2016
By 2020 China's middle class could outnumber Europeans. How will they change the country? https://t.co/cu1FHCXOt9 pic.twitter.com/Z2RMlQ2uxb

— The Economist (@TheEconomist) July 7, 2016
1.8 Million Free Works of Art from World-Class Museums: A Meta List of Great Art Online https://t.co/nqmwGgjeJs pic.twitter.com/0ikIpcuJGy

— Open Culture (@openculture) July 7, 2016
Nearly two millennia ago, Aristotle triggered a revolution in happiness. Now we may have genomic proof he was right. https://t.co/JapLcAf3Of

— The New Yorker (@NewYorker) July 7, 2016

Fact-Checking the Knaves:


Palm Coast Construction and Development Progress Reports
The following is an update of ongoing permitting, construction and development projects in Palm Coast, through June 15 (the city administration's full week in review is here):
Click to access week-in-review-june-16-20161.pdf

Road and Interstate Construction:

Juan Diego Florez: Besame Mucho
Previous Codas: