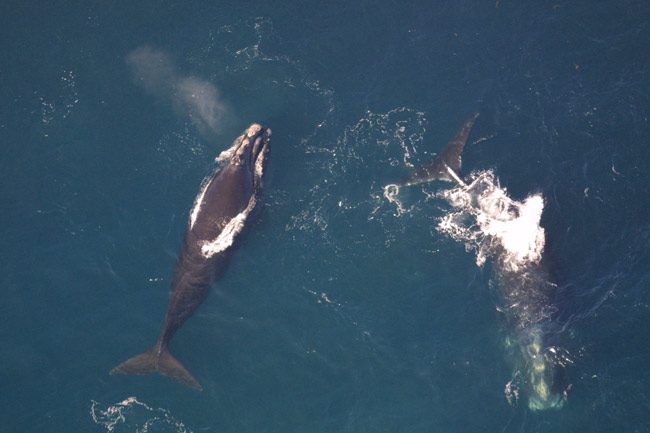 Today: Mostly sunny in the morning then becoming partly cloudy. Highs in the upper 80s inland…in the mid 80s coast. Southeast winds 5 mph increasing to east 10 to 15 mph in the afternoon. Tonight: Partly cloudy. Lows in the upper 60s. South winds 5 to 10 mph. Details here.
Today's fire danger is moderate. Flagler County's Drought Index is at 252.
Today's tides: at the beaches, at the Intracoastal Waterway.
Today's document from the National Archives.
The OED's Word of the Day: cranachan, n..
The Live Community Calendar
Today's jail bookings.
Today's Briefing: Quick Links


"Human beings, like plans, prove fallible in the presence of those ingredients that are missing in maneuvers— danger , death, and live ammunition."
–Barbara Tuchman in "The Guns of August" (1962).
In Flagler and Palm Coast:
Note: all government meetings noticed below are free and open to the public unless otherwise indicated. Many can be heard or seen live through each agency's website.
In Court: Circuit Judge Matthew Foxman holds drug court starting at 10 a.m. in Courtroom 401. He holds docket soundings, the last step before trial, in a series of mostly drug-related cases, starting at 1:30 p.m. and, at 2:30 p.m., a pair of sentencing hearings for two individuals who failed to register as sexual offenders.

The Flagler Beach City Commission meets at 5:30 p.m. at City Hall, 105 2nd St. The commission is expected to approve a $41,000 contract with Quentin Hampton Associates for improvements to the city's sewer plant, approve a 120-day extension with its lobbying firm, consider changing the bait shop coordinator position from part-time to full-time, with a salary range of between $25,485 and $38,188, and approve the collective bargaining agreement with its police union. The full meeting agenda and over 200 pages of background materials are here.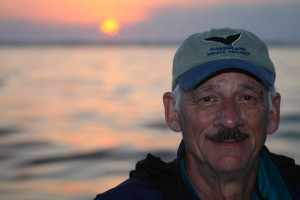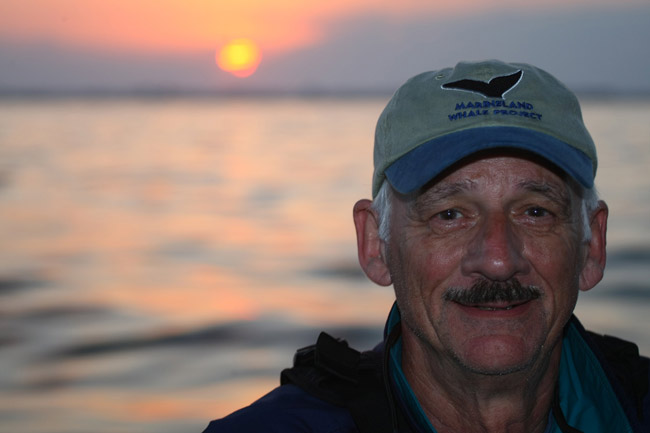 North Atlantic Right Whales: Summary of the 2015-16 Season: Join Frank Gromling at Ocean Art Gallery in Flagler Beach for a free 45-minute program about one of the world's most endangered large mammals, the North Atlantic right whale. Gromling, an author, publisher and owner of the gallery, will present a summary of the 2015-2016 season and will have color photographs and video. Frank has been a volunteer with the Marineland Right Whale Project since its inception in 2000, and has monitored and photographed these 50-ton animals as they visit the coastal waters off Flagler Beach each winter. Call Celena Cline for information, 386-517-2086. (7 p.m., 206 Moody Blvd., Flagler Beach, FL 32136.)
Buddy Taylor Middle School's Curriculum Carnival, starting at 5:30 p.m.
Josh Crews Writing Project Book Launch at Belle Terre Elementary School, 6 p.m.
Bunnell Elementary School Spring Music Concert, 6:30 p.m. at the school's New Café.
Flagler Palm Coast High School's Spring Musical, 7 p.m. at the Flagler Auditorium,

Updated jail bookings and day and night shift incident summary reports are available here.
Flagler Takes 1st Step To Pot Decriminalization With Broad Agreement on Principle, Less So on Details: Judging from the discussion, while there's general agreement to decriminalize in principle, there's little agreement on how and to what extent to decriminalize in fact. The meeting raised more questions than it answered, especially after a lengthy presentation via Skype by Bertha Henry, the Broward County administrator, where a decriminalization ordinance passed last November.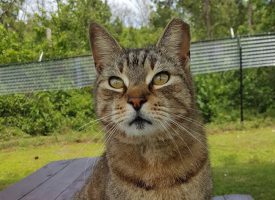 Palm Coast Finally Adopts Trap, Neuter and Return Approach to Lower Feral Cat Population: Animal rights advocates have been urging Palm Coast government to adopt a trap, neuter and release policy toward the city's bulging feral cat population for three years. On Wednesday, the city announced that it would do so, if not quite by policy. The Flagler Humane Society and Community Cats of Palm Coast are in the lead, with the city's support, formalizing what will be called a "Community Cat Diversion program."
Renner Out-raising Morley 32-1, Ceballos Yet to Take In First $1,000 Against Hutson: Democrats Adam Morley and Curtis Ceballos face enormous financial hurdles in their campaigns challenging Republicans Paul Renner and Travis Hutson in November's legislative elections. Renner is out-raising Morley 32-to-1. Ceballos has yet to reach his first $1,000.
Biker Thomas Dolan of Palm Coast Is Killed in Collision Near White Eagle Lounge on US1: Thomas Dolan, a 59-year-old resident of Palm Coast, was killed Tuesday afternoon when he was struck by a driver pulling out of the White Eagle Lounge on U.S. 1 and Old Dixie Highway.
County Government's Health Costs Take $1.5 Million Hit, Clouding Brighter Budget Outlook: While the county could generate $2.25 million in additional revenue without raising the tax rate, it still faces $5 million in what Coffey calls "major budgetary challenges," not least of them increasing health care costs.
For Flagler's Gun Shops, New Residents Spur Brisk Business But Laws Conceal Debate: With the discussion of gun control and gun rights provoking more discussions than foreign affairs this election season, FlaglerLive spoke to three store owners who hold different views on many aspects of the debate, though one thing they all agree on is that the gun sales business in Florida is doing very well.
Live Briefs:

In Florida and in State Government:
Note: Some proceedings below can be followed live on the Florida Channel.

Sister Helen Prejean to be Honored at Innocence Project of Florida Gala: The death-penalty reform advocate and best-selling author will be honored with the Talbot "Sandy" D'Alemberte Commitment to Justice Award at the Spring Gala of the Innocence Project of Florida. Includes Dinner, Awards Program, and Silent Auction. Tickets are $125, or $100 for government, public interest and student patrons. (7 p.m., Mission San Luis, 2100 W Tennessee St., Tallahassee.)
The Facilities Committee and the Innovation and Online Committee of the state university system's Board of Governors will meet, followed by a meeting of the full Board of Governors. (9 a.m., Florida Gulf Coast University, Cohen Center Ballroom, 10501 FGCU Blvd. South, Fort Myers.)
Gambling: The Financial Impact Estimating Conference will meet to discuss a proposed constitutional amendment known as "Voter Control of Gambling in Florida." (9 a.m.)
The Florida Supreme Court is expected to release its weekly opinions. (Thursday, 11 a.m.)
–Compiled by the News Service of Florida and FlaglerLive

In Coming Days in Palm Coast and Flagler:
Click on the links for more details:
♦ May 17: A working group of the Public Safety Coordinating Council meets in workshop at 1 p.m. to work on a proposed ordinance that would decriminalize the possession of small amounts of pot in Flagler County. The workshop is at the Emergency Operations Center in the Government Services complex, behind the Government Services Building. It is open to the public.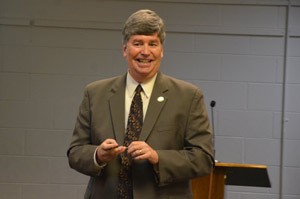 ♦ May 18: Palm Coast City Manager Jim Landon is the guest speaker at the free Lunch N' Lecture at the Palm Coast Community Center, 11 a.m. to 12:30 p.m. The presentation, "Preparing for the Future, Improving our Past," will include plenty of time for questions, so take the time to pre-register by calling the Parks and Recreation Department at 386-986-2323. Attendance includes a free lunch, if you reserve in advance. (space is limited).
♦ May 19: The Flagler County Sheriff's Office hosts the annual ceremony commemorating fallen law enforcement officers at 10 a.m. This year's ceremony will be the first held at the sheriff's office's new operations center, 901 E Moody Blvd, Bunnell.
♦ May 28-29: Flagler Palm Coast High School Class of 1996's 20-Year Reunion. The event combines a fundraising event for the Josh Crews Writing Project through the Education Foundation and two events, one for the graduates and a family picnic. A dinner for alumni and guests at Oceanside Country Club is planned for Saturday and a family picnic is planned for Sunday at Herschel King Park. Graduates are asked to provide gift certificates, goods and products or a donation to be part of a silent auction towards the Writing Project and to register for the celebrations. For more information go to www.fpc1996.com or call Magda at 386-986-9300 or Carl Laundrie III at 386/237-4845.
♦ May 30: Flagler County hosts a Memorial Day Ceremony at 10 a.m., in front of the Government Services Building at 1769 East Moody Blvd., Bunnell. The ceremony features Army Major Thomas K. Hall, the Senior Army Instructor and Rifle Team Coach at Matanzas High School. Major Hall served as the Secretary of the General Staff for the Assistant Commandant of the US Army Command and General Staff College. He was a Battery Commander in the 1st Battalion 77th Field Artillery which was in direct support of the 194th Armor Brigade.
♦ June 2: The Flagler County Young Republicans Club host a forum featuring the six Republican candidates running for sheriff in the Aug. 30 primary. The forum is at the Hilton garden Inn, 55 Town Center Blvd., Palm Coast, at 6 p.m. It features Don Fleming, John Lamb, Jerry O'Gara, Rick Staly, Mark Whisenant and Christopher Yates.


♦ June 4: Flagler County's Democratic Executive Committee holds a potluck picnic at Hershel King Park at 1000 Grady Prather Jr. Cove in Palm Coast starting at noon, with honorary guest James Canfield, first mayor of Palm Coast. Plenty of children's activities, a dunk tank, ice cream truck, and a chance to meet Democratic candidates. Free admission includes hot dogs, baked beans and coleslaw.
♦ June 7: A 1:30 p.m. hearing is scheduled in the case of Anna Pehota, accused of second-degree murder in the shooting death of her husband on Sept. 23, 2015, in the Hammock. Her trial was scheduled for April 18, but her attorney, Ray Warren, was granted a delay so he could explore Pehota's memory issues, which could play a deciding role in the handling of her case. The results of that inquiry are to be the subject of this hearing.
♦ June 8: The Public Safety Coordinating Council meets at 8:45 a.m. at the Emergency Operations Center in the Government Services complex, behind the Government Services Building.
♦ June 14: Dr. Bill Mefford, Faith Outreach Specialist for Americans United for Separation of Church and State, leads a discussion entitled "Religion and Partisan Politics Don't Mix," hosted by the All Flagler Democratic Club at 7 p.m. at the African American Cultural Society, 4422 US 1 North, Palm Coast. Call 386-447-7030 for best directions. This program is free, open to the public, all are welcome, no advance arrangements are necessary.
♦ July 20: The Flagler League of Cities, a gathering of the county's mayors, meets at noon at Flagler Beach City Hall.

Are you in favor of decriminalizing the personal use & possession of drugs? See our position https://t.co/wBuuBboKmd pic.twitter.com/jojzUxrGO4

— UN Human Rights (@UNHumanRights) May 11, 2016
Congressional Republicans attach North Carolina-style discrimination to defense budget https://t.co/swBLoOc2kp pic.twitter.com/5A6qBXI88q

— ThinkProgress (@thinkprogress) May 11, 2016
Along with the nation of Israel, on #YomHaZikaron we pause to remember victims of war and terror. pic.twitter.com/icRw6ovIH1

— J Street (@jstreetdotorg) May 11, 2016
Rick Friday was let go from Farm News after his drawing offended advertisers, via @CJR | https://t.co/ZrQ0AyvByN pic.twitter.com/Elp8hD5cNI

— Society of Pro Journ (@spj_tweets) May 11, 2016
19th-century Thai manuscript containing paintings & descriptions of different types of cats: https://t.co/8wEESZZJKx pic.twitter.com/gbWBL92hF9

— WorldDigitalLibrary (@WDLorg) May 11, 2016

Fact-Checking the Knaves:


Palm Coast Construction and Development Progress Reports
The following is an update of ongoing permitting, construction and development projects in Palm Coast, through April 27:
Click to access progress-report-april21-27-2016.pdf

Florida Agricultural Museum Summer Camps: Become a junior farmer at the Florida Agricultural Museum this summer! Junior farmers will learn about farm life, forestry, and Florida history. Participate in arts & crafts, farm animal care, Florida fauna/flora education, fun and games. Sessions are all 10 a.m. to 4 p.m., $175 per session and are as follows:
1st) June 7-9
2nd) June 14-16
3rd) June 21-23
4th) June 28-30
5th) July 5-7
6th) July 12-14

Road and Interstate Construction:

Wilhelm Kempff, Schumann's Papillons Op. 2 Parts 1 and 2
Previous Codas: