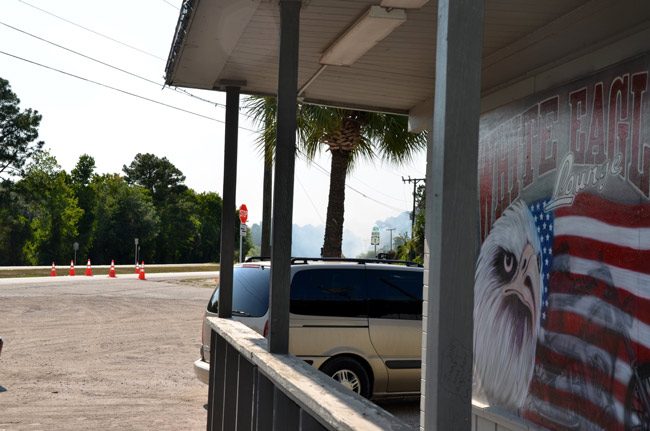 Thomas Dolan, a 59-year-old resident of Palm Coast, was killed Tuesday afternoon when he was struck by a driver pulling out of the White Eagle Lounge on U.S. 1 and Old Dixie Highway.
Dolan was riding his 2015 Harley Davidson north on U.S. 1. He was in the inside lane. Peggy Puelo, 63, of Ormond Beach, was at the wheel of a 2008 Kia Rondo. According to the Florida Highway Patrol, she pulled out of the White Eagle Lounge parking lot and crossed the northbound lanes of U.S. 1, violating Dolan's right of way.
The front of Dolan's motorcycle struck the back of the Kia, ejecting Dolan and killing him. He was pronounced dead at the scene. He had been wearing a helmet, according to FHP.
The crash took place just after 4 p.m. The Palm Coast Fire Department, Flagler County Fire Rescue, the Palm Coast Fire Police and the sheriff's office were at the scene as FHP investigated. The investigation, by homicide investigator Cpl. Steve Howard, is ongoing.
Dolan's is the fourth fatality on Flagler roads in three days. On May 7, three people, including a 4-year-old child, were killed in a wreck on I-95.