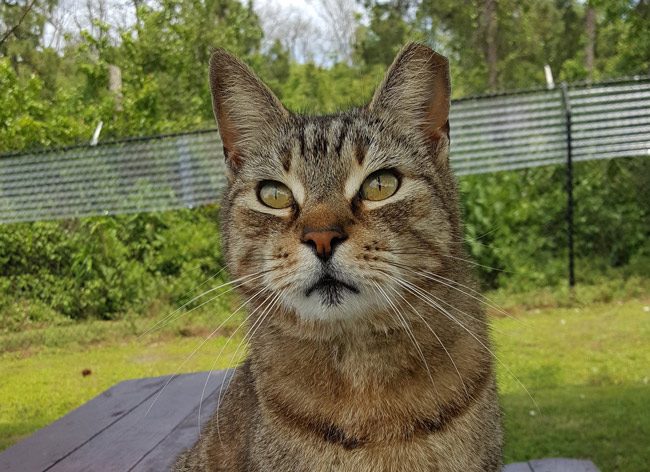 Animal rights advocates have been urging Palm Coast government to adopt a trap, neuter and release policy toward the city's bulging feral cat population for three years. On Wednesday, the city announced that it would do so, if not quite by policy. The Flagler Humane Society and Community Cats of Palm Coast are in the lead, with the city's support, formalizing what will be called a "Community Cat Diversion program."
Put simply, those organizations will no longer have to beg the city to let them trap, neuter and return cats. After Palm Coast resisted the approach for years, from now on the approach will have the city's seal of approval. "The city can take that stand now," Amy Carotenuto, executive director of the Flagler Humane Society, said.
"Community Cats of Palm Coast has been advocating for a trap-neuter-release program for years," said Elizabeth Robinson, who leads Community Cats, "so we are really pleased that the city is embracing this humane and effective approach to reducing our feral cat population. This is good news for the community."
TNR, as it's called for short, is the practice of trapping feral cats, neutering and usually vaccinating them, clipping an ear to identify them as neutered, and releasing them back to the area from where they came. Some residents would prefer to see the cats removed entirely, which usually means removed and euthanized, as humane societies' space for cats is limited, and people tend to adopt feral cats less than other types of cats. The TNR approach, which works where it's applied, ultimately reduces the feral cat population and its nuisances by immediately ending cats' habit of spraying while eliminating their ability to reproduce. Over time, that logically reduces the feral cat population.
It looks counter-intuitive: if people see animal control pick up a cat and return it not much later, they may assume the old nuisance is back. But the more TNR officers educate residents, the more understanding they become, and the more effective the practice.
There's a key difference between a TNR policy and the practice that will be in effect in Palm Coast: ultimately, residents who demand that a cat be removed for good will not, in most cases, be overruled. The cat will be removed and, most likely, euthanized. But Carotenuto hopes those cases will be the exception, not the rule. She's going by the society's experience in Flagler Beach, where for almost two years the humane society enacted a TNR system as the city's animal control contractor. It worked. "We had a really good spiel as far as educating the public, and I hope Palm Coast continues to grow their spiel," Carotenuto said.
---
A more humane way to reduce the cat population, without euthanizing a single cat.
---
"It's really about educating the public and making trap-neuter-return the status quo," Carotenuto said, "because it honestly will. Whether you're somebody who likes cats or somebody who hates cats, trap-neuter-return is the quickest way to reduce the number of stray cats anywhere. Otherwise you pull a cat out and another one is going to come in and take its place. If we can sterilize everybody, get everybody vaccinated, the numbers will decrease. It definitely worked in Flagler Beach. We just don't get cats from Flagler Beach anymore."
In Palm Coast, the approach will still be complaint-driven, as it was in Flagler Beach. In other words, unlike its code enforcement posses who burn gas looking for infractions, Palm Coast will not have its animal control officers roaming the streets, looking for cats to pick up. It'll respond when summoned, and at that point kick in its educational talk to convince complainers to have the nuisance cat neutered and returned.
Feral cats have a habit of setting neighbors against neighbors, as those who feed and care for them are seen by others as enablers of nuisances. So volunteers who care for and feed the cats will be offered the opportunity to join what the city in a release calls a "think tank," sharing information on how to best serve the cats while also seeking to keep the cats from becoming a nuisance to neighbors.
For free-roaming cats that are not causing a nuisance for neighbors, the city will not require those cats that are spayed or neutered, vaccinated and ear-notched to be licensed, and will not cite property owners for those cats running at large. The city will also continue to provide funding for free-roaming cats that are brought into the Humane Society, as it already does, and will assist in trapping when there is a particularly difficult case.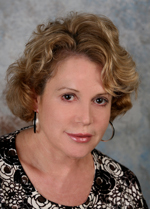 Currently, the city pays $75 per cat that's removed from circulation and housed at the Humane Society for up to six months. As a sweetener to the city to participate in TNR, the Humane Society is lowering the cost the city pays for cats it will bring there, to $31, as long as the cat can be returned to its original colony. Conversely, the $75 fee will still apply, like a disincentive, to cats brought in for good. The society is able to provide the discount after securing a $25,000 grant that allows it to neuter some 600 cats. The grant runs out in August. Carotenuto says the society will keep its price at $31 in hopes of landing another grant soon, and to keep the city involved. Residents are also encouraged to donate to the society, a non-profit organization.
Since the humane society began TNR in Flagler Beach and wherever else it could two years ago, the number of animals euthanized at the society has dropped 78 percent over the last two years. "Another benefit with community cats not living at the shelter is that our adoptable cats have more space and stay healthier," Carotenuto said. "Now with Palm Coast on board we will be able to save even more lives."
"There are hundreds of free-roaming cats in Palm Coast, and we have tried a variety of approaches without widespread success," said Barbara Grossman, code enforcement manager for Palm Coast. "We want to treat these animals humanely, while at the same time reducing the free-roaming cat population and the nuisance and health issues that can accompany unmanaged cat colonies. With fewer cats over time, we will have fewer problems and less predation of birds and other wildlife."
The city has been meeting with Flagler Humane Society and Community Cats of Palm Coast on various possible solutions over the past three years. Like their counterparts, Grossman and the city's animal control officers have done extensive research, looking at Community Cat Diversion programs in 12 other Florida cities and attending a number of training sessions.
"We're not going to demand that people allow a cat to be returned, Palm Coast will not demand that," Carotenuto said. "We'll recommend that, but if the officers feel the animal is in danger, they'll pull it out anyway, and we may still have to euthanize some. I hope not, but we're just going to have to take this day by day and see how it goes. We certainly don't want to euthanize anybody ever. and I really hope that once the city and the residents see that it works, it should snowball, because it's really worked all over the country."
To schedule an appointment for a community cat spay or neuter, call Flagler Humane Society at 386-445-1814 ext. 510. For tips on keeping neighborhood cats out of your yard, call Community Cats of Palm Coast at 386-237-7690.
For more information on the Community Cat Diversion program, contact Cindi Lane, Palm Coast's communications and marketing manager, at [email protected] and 386/986-3708, and Amy Carotenuto at 386/445-1814, ext. 508.