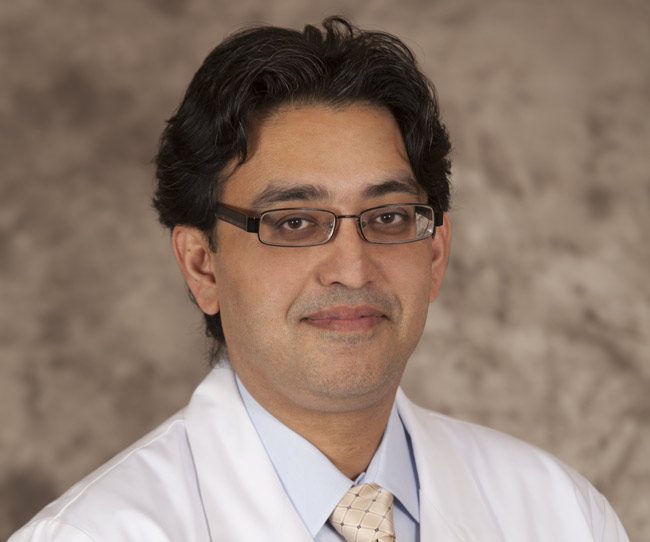 Board certified intensivist Dr. Muneeruddin Q. Mohammed has joined the medical staff at Florida Hospital Flagler.
As an intensivist, Mohammed will work with the hospital's critical care team in the intensive care unit (ICU). He joins fellow intensivist Dr. Gilles Chemtob, Florida Hospital Flagler ICU critical care director, in elevating the hospital's ICU to even greater achievements and successes.
Florida Hospital Flagler's intensivist program was implemented in June 2013 and follows the evidence-based guidelines for care as established by the Society of Critical Care Medicine (SCCM). This model calls for a multidisciplinary team approach that has a well-documented record of improving patient survival rates and quality care, as well as decreasing procedure complications and promoting medication safety.
Mohammed earned his medical degree from Saint George's University a private international university in Grenada, West Indies, and completed an internal medicine residency at Lehigh Valley Hospital in Allentown, Pa. He is board certified in internal medicine, pulmonology and critical care.
Originally from London, England, Mohammed has nearly 20 years of experience. He comes to Florida Hospital Flagler from Phoebe Putney Memorial Hospital in Albany, Ga., where he implemented protocols including ventilator management and sepsis.