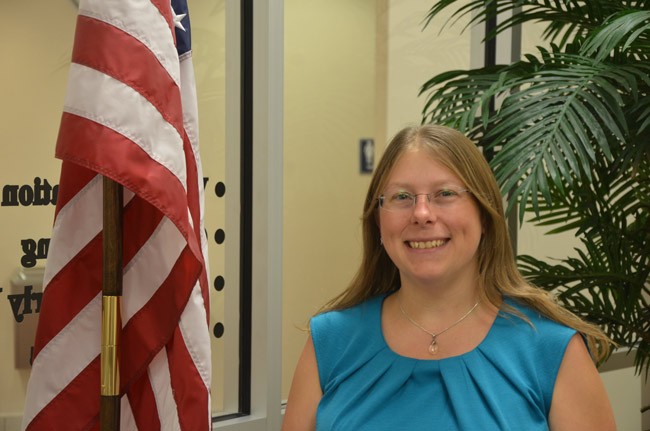 Today: high in low 90s, low in mid 70s. Details here.
Today's fire danger is moderate. Flagler County's Drought Index is at 340.
The weather in Hoffel, Iceland: high 54, low 46. Details.
Today's document from the National Archives.
The OED's Word of the Day: natatorium, n..
The Live Community Calendar
Today's jail bookings.
Today's Briefing: Quick Links

Note: all government meetings noticed below are free and open to the public unless otherwise indicated. Many can be heard or seen live through each agency's website.
Free For All Friday on WNZF: David Ayres's guests are school board member Andy Dance and deputy Superintendent Vernon Orndorff, who'll talk about the coming school year. The show starts off with a commentary by FlaglerLive editor Pierre Tristam. Today's topic: violating Princess Place. (9 a.m.)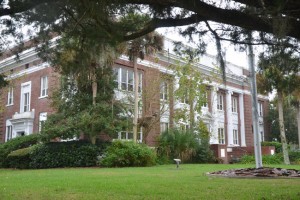 Friday: First Baptist Christian Academy, the private school leasing the old courthouse in Bunnell, marks its grand opening at the old building in a noon ceremony. The county commission in February, in a 3-1 vote, approved leasing the entire building to the school with $360,000 in interest-free, tax-funded capital improvements, while offering the building for the first two years at $1,000-a-month rent. The school is expected to repay the $360,000 over the next 30 years. The total monthly amount the school would pay to the county would be $5,700 in the first two years, rising to $6,700 after two years, not including what cost-of-living, or inflationary, supplement the county might tack on.
Friday: Flagler County school open houses, orientation and "Meet the Teacher" sessions are scheduled for 1 p.m. today at the following schools: Buddy Taylor Middle School, Wadsworth Elementary, Rymfire Elementary, Belle Terre Elementary, Bunnell Elementary and Old Kings Elementary, as well as Imagine School at Town Center.
Friday is the last pre-planning day for Flagler County teachers before school resumes Monday.
Saturday: 6th Annual "Surfers for Autism" at the Flagler Beach Pier, 9 a.m.
Saturday: Back to School Family Fun Day and BBQ at Bulow Creek State Park. This free event, co-hosted by the state park, will raise awareness and funds for autism therapies and get the community involved through activities. These activities will include relay races, games, a 50/50 chance drawing, food and more fun! A suggested donation of $5 for individual and $10 per family will help our cause. Proceeds raised will help fund therapies for those afflicted with autism. For more information about this event and how you can help or volunteer, please contact Theresa VanderVeen, Director of Operations, at 407/274-7020. (Bulow Creek State Park, 3351 Old Dixie Highway, Ormond Beach.)
Saturday: Comedy Night at the Hispanic American Club. Comedians Annie Kissel and Johnny Rizzo will be performing. DJ Fabio will be playing for dancers until midnight. Bring your own snacks, all beverages must be purchased at the club. Doors open at 7 p.m., show starts at 8 p.m. Admission $15. No one under 21 admitted. (5 Commercial Court, Palm Coast.)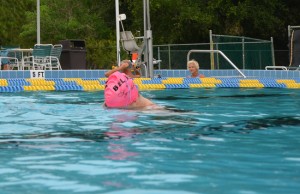 With YMCA Talks Dead, District Looks For Belle Terre Swim Club Savior in Final Effort: Absent a savior in the form of a buyer or a lessor, the club will soon be history, at least as a public facility.  The club owned and run by the Flagler County School Board, is the victim of a rapidly changing city and county where it once was the only fitness option in town, and now is one of dozens, and among its least desirable, judging from memberships. The district is putting out a request for proposals for 30 days in a last effort to draw a company or an organization willing to run the club and end the district's losses. Hopes are slim.
Gene Spaulding Is Named Florida Highway Patrol Director: Col. Gene Spaulding is the next Florida Highway Patrol Director, effective Aug. 21, replacing Col. David Brierton, who retired in May. Spaulding brings to the position 22 years of law enforcement knowledge and experience in Florida.
Trump Leads Rubio and Bush in Florida, Would Beat Clinton But Not Biden: In Florida, Trump beats Bush and Rubio easily among registered Republicans in the latest Quinnipiac University poll–Bush by four points, and Rubio by 10. Trump is very far from out of the picture either way. But if he were to be so, this latest poll is also the most encouraging for Rubio and Bush, who now handily would beat Clinton in Florida. That's a significant turn-around from a year and a half of polling.

Circuit Judge Michael Orfinger holds case management and a hearing starting at 9:30 a.m. in Courtroom 301. Otherwise, judges do not have public sessions today.
A foreclosure sale is scheduled for 11 a.m. in the civil department lobby of the courthouse.

Note: Most proceedings below can be followed live on the Florida Channel.

The Senate Reapportionment Committee meets at noon.
The Revenue Estimating Conference discusses general-revenue tax projections. General revenue plays a critical role in funding programs such as education, health care and prisons. Lawmakers use the projections as they make budget decisions. (9 a.m.)
Lobbyists face a deadline today for filing reports showing their compensation during the period of April 1 through June 30.

Police, Fire and Emergency Notes: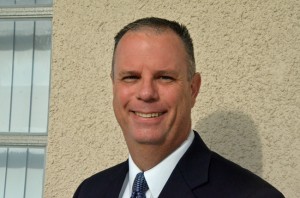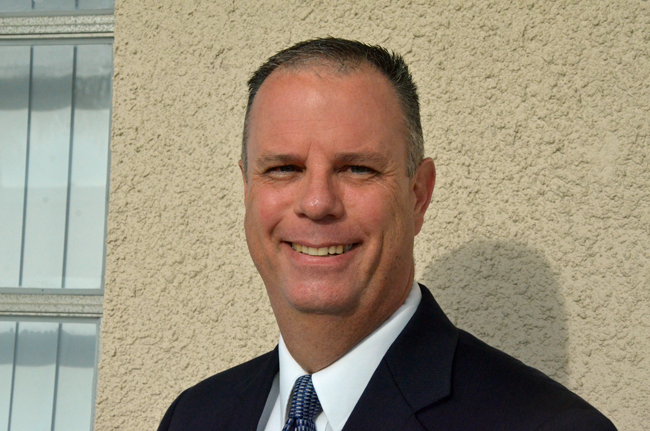 Flagler Beach Police Captain and 7-Eleven host "Doughnuts with Doughney": The Flagler Beach Police Department and the city's 7-Eleven have partnered to host "Doughnuts with Doughney" on Monday, September 21, from 8 a.m. to 10 a.m. at 408 South Oceanshore Boulevard. "Doughnuts with Doughney" is similar to "Coffee with a Cop" in that it provides the public an opportunity to meet and speak openly with Captain Matthew Doughney about issues and/or concerns in Flagler Beach. The location of the meeting provides citizens easy access to both the 7-ELEVEN off SRA1A and Captain Doughney, in a relaxed, non-threatening atmosphere. Mr. Eric Coley, owner of the 7-ELEVEN, proposed the idea of doughnuts to Captain Doughney because of the obvious pun. "When your last name is spell checked and the first option is "doughnut" and you're a cop, you better have a sense of humor," Doughney joked. Additional members of the Police Department will be on hand, and plans are to hold this event every two to three months. Should you have any questions or need additional information, please contact Captain Doughney at (386) 517-2023.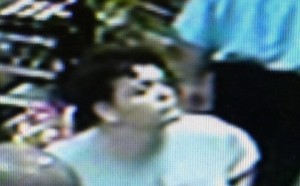 Robbery at Ormond Beach Texaco: Ormond Beach Police are investigating a robbery that occurred at the Texaco, located at 5 S. Yonge Street. A female, approximately 5'05" tall, weighing around 190 pounds, entered the store and asked the clerk for gas, indicating she had no money to pay for it. When the clerk refused, the suspect followed an elderly male subject out of the store and physically attacked him in the parking lot. The suspect struck the elderly male, pushed him to the ground and stole his wallet. The suspect then left the scene in a dark colored passenger car. The victim's credit card was used a short time later in Holly Hill to purchase gas. The investigation is continuing and at this time the Ormond Beach Police Department is asking for assistance in identifying the female suspect. Anyone who may have information regarding this incident is asked to contact the Ormond Beach Police @ 677-0731. Anyone who wishes to remain anonymous can call Crimestoppers @ 277-TIPS or toll-free @ 1-888-277-TIPS. Those who provide information to Crimestoppers can qualify for a reward of up to $1,000.
The Flagler County Sheriff's Office Will Be Out in Full Force to Catch Drunken Drivers: As summer winds down, the Flagler County Sheriff's Office (FCSO) is ramping up its enforcement efforts as part of a national crackdown on drunken driving. The 20-day, high-visibility campaign "Drive Sober or Get Pulled Over," is a partnership with the National Highway Traffic Safety Administration (NHTSA) to curb impaired driving and save lives. From Aug. 21 through Sept. 7 (Labor Day), law enforcement partners nationwide will show zero tolerance for drunken driving. Increased state and national messaging about the dangers of driving drunk, coupled with increased officers on the road, aim to drastically reduce the toll of drunken driving. And what a toll it is. According to NHTSA, in 2013, 10,076 people were killed in drunken–driving crashes, almost a third of all traffic fatalities. Thirty-eight percent of crash fatalities on Labor Day weekend that year involved drunken drivers (with blood alcohol concentrations [BACs] of .08 or higher), amounting to 161 lives lost. And we're not just talking about a little bit of alcohol, either. More than a quarter (27%) of the crash fatalities that occurred on Labor Day weekend involved drivers with BACs of .15 or higher — almost twice the legal limit. The reality is people aren't invincible. Of the 10,076 people who were killed in impaired-driving crashes in 2013, 65 percent were the drunken drivers themselves. Those 6,515 drunken drivers planned on making it to their destinations, but they didn't. Flagler County Sheriff Jim Manfre reminds Flagler County motorists that it's not a recommendation; it's the law. And during the enforcement period there will be a special emphasis on drunken-driving enforcement. Local drivers should expect to see more patrol vehicles and increased messaging about this reckless, preventable crime. "The number of people who are still drinking and driving is unacceptable. In 2014 alone, we made 142 DUI cases, an increase from 124 the previous year," said Manfre. He emphasizes the preventable nature of drunken driving. "All it takes is a little planning ahead. Designate a sober driver or call a cab. But whatever you do, don't drink and drive." NHTSA has made it even easier to get home safely when you've been drinking. The new SaferRide mobile app (free from the iTunes store and Google Play), can help users call a taxi or a friend for a ride home. The app can even help you identify your location so you can be picked up. So this August and year-round, remember that there's no excuse for drunken driving. Motorists are urged to immediately report all aggressive and suspected impaired drivers to 911. Remember, maintain the speed limit, wear your seat belt and drive responsibly. It could save your life or
the life of another.

The average U.S. credit score is now 695, highest in at least a decade, according to the latest analysis by Fair Isaac Corporation.

Elections Supervisor Lenhart Introduces Adopt-a-Precinct Program in Flagler: Non-profit organizations in Flagler County have a unique opportunity to raise money for their cause with the Adopt-A-Precinct program. In the State of Florida, all poll workers must be paid for their time and efforts at polling places on Election Day. With the Adopt-A-Precinct program, the Elections Office partners with non-profit organizations who recruit people who are willing to work and donate their wages to the organization. Voters are served by motivated and well-trained staff at the adopted precinct while everyone benefits from the work the nonprofit is doing for the community. "For the first time in Flagler County," says Kaiti Lenhart, Flagler County Supervisor of Elections, "this program is being made available with the hope that this partnership with local non-profit organizations will help build a more civic-minded and engaged community." Non-profit organizations interested in the Adopt-A-Precinct program should stop by the Elections Office or call (386) 313-4170 for more information.

The Palm Coast Arts Foundation Appoints George Allison as Trustee: Allison, a Palm Coast resident, has been involved in civic and community organizations including the YMCA, United Way, Flagler County Chamber of Commerce & Affiliates Leads Professional Group, and the Flagler County Art League for many years. Prior to relocating to Palm Coast, Mr. Allison was long time Headmaster at Perkiomen School (1985-2008), Pennsburg, PA and The Knox School (2008-2012) St. James, NY. Upon his retirement, he started Allison and Associates, Global Educational Consultants to assist other independent schools throughout the global community and help them solve various problems in a constructive and efficient manner with the least amount of stress for the school. Allison has a proven track record on raising funds for Capital Campaigns in excess of $30,000,000.00 and took one school from a physical plant value of 8 million dollars to 80 Allison stated "I am looking forward to working with other members of the board and the entire Arts Foundation community, to help achieve our goals which will establish the Palm Coast Arts Foundation as the premier arts organization in Flagler County and beyond." The Palm Coast Arts Foundation, about to break ground on Phase I of a multi-phased cultural arts complex in Town Center welcomes his expertise in fundraising. "I was excited when George came to us after seeing a presentation of our Town Center project" says Sam Perkovich, President of the organization, "he doesn't shy away from a challenge, and PCAF is thrilled to have him on board to help create the strategies necessary to move these developments forward."
SERVPRO of Flagler County Celebrates 10th Anniversary and Regional Expansion: SERVPRO of Flagler County is proud to be celebrating its 10th year serving Flagler County and the surrounding areas. "It is hard to believe a decade has gone by since the Flagler County franchise first opened," said Michael Lilly, the owner of SERVPRO of Flagler County since 2012. "We are proud of the work we have done both commercially and residentially and are very excited about our future here in Flagler and beyond." Not only does SERVPRO of Flagler County serve Palm Coast, Bunnell and Flagler Beach, but the franchise was also granted permission by corporate headquarters in 2014 to service the Volusia County territory, including Ormond Beach, Daytona Beach and Daytona Beach Shores. Most recently, in July, Lilly purchased the New Smyrna Beach – Titusville franchise to expand its service coverage down to Cocoa Beach.  That franchise has been in place for more than 18 years.  "Our 10 years serving Flagler County has really prepared us for this expansion and we are excited for our continued growth in Central Florida," said Lilly. "I am proud of the incredible team of professionals we have in place and I am confident we will provide exceptional service to the entire region." Throughout the last 10 years, the franchise has seen tremendous growth and met many milestones. In addition to its expanded service areas, SERVPRO of Flagler County:
Has increased its revenue by 400% in the last three years
Has grown from just six employees in 2012 to 30 employees currently, with the acquisition of the New Smyrna Beach – Titusville franchise.
Was named in 2014 the #1 franchise in Florida for growth and #2 in Florida for volume
Not only offers cleaning and restoration services, but is licensed to perform work as general contractor, HVAC and biohazard cleanup/disposal
Employ storm teams that travel to other areas of the country to support local SERVPRO® franchises when major disasters strike. These teams work to help in damaged areas and bring revenue back to Flagler County.
Has increased its transportation fleet from 4 vehicles to 13 to support the community.
To celebrate its anniversary, Lilly and his team will host a celebration and ribbon cutting at its office at 1 Enterprise Dr, Suite 4 in Bunnell on Sept. 30 from 4-7 p.m.

July 2015 was warmest month ever recorded for the globe: The July average temperature across global land and ocean surfaces was 1.46°F (0.81°C) above the 20th century average. As July is climatologically the warmest month for the year, this was also the all-time highest monthly temperature in the 1880–2015 record, at 61.86°F (16.61°C), surpassing the previous record set in 1998 by 0.14°F (0.08°C).
Separately, the July globally-averaged land surface temperature was 1.73°F (0.96°C) above the 20th century average. This was the sixth highest for July in the 1880–2015 record.
The July globally-averaged sea surface temperature was 1.35°F (0.75°C) above the 20th century average. This was the highest temperature for any month in the 1880–2015 record, surpassing the previous record set in July 2014 by 0.13°F (0.07°C). The global value was driven by record warmth across large expanses of the Pacific and Indian Oceans.
The average Arctic sea ice extent for July was 350,000 square miles (9.5 percent) below the 1981–2010 average. This was the eighth smallest July extent since records began in 1979 and largest since 2009, according to analysis by the National Snow and Ice Data Center using data from NOAA and NASA.
Antarctic sea ice during July was 240,000 square miles (3.8 percent) above the 1981–2010 average. This was the fourth largest July Antarctic sea ice extent on record and 140,000 square miles smaller than the record-large July extent of 2014.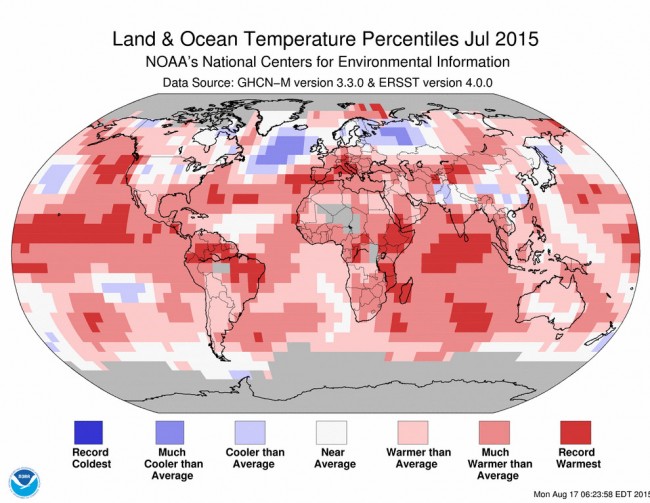 Teacher evaluations: A federal appeals court has turned down a request that it reconsider a decision upholding a controversial Florida law that tied teacher evaluations to student performance. A three-judge panel of the 11th U.S. Circuit Court of Appeals issued an order Wednesday rejecting the request from teachers unions and individual educators. The court last month upheld the law — dubbed the "Student Success Act" — saying it did not violate constitutional rights for the state or a school district to base part of a teacher's evaluation on tests that the teacher's students took in other subjects or on tests taken by children not taught by that teacher. That prompted the plaintiffs in the case to file a motion for rehearing, contending that the court misconstrued an attorney's argument and that part of the ruling was "built entirely on a false factual premise." A U.S. district judge also ruled against the plaintiffs in the case, which was filed against the State Board of Education and three school districts. News Service of Florida.
Bernie Sanders Draws Big Crowds to His 'Political Revolution': "Unlike that of Mr. Obama, Mr. Sanders's appeal is less about oratorical lift and finding common ground than about the opportunity his campaign gives disaffected Democrats to vent their anger at the list of national ills they believe are caused by big business and its conservative allies and have been left unaddressed by President Obama. If Mrs. Clinton's pitch to voters is that she can make the system more effective, Mr. Sanders is arguing that Mr. Obama was naïve to even bother with a system that needs to be fundamentally changed. It is not a new message for Mr. Sanders, who came up in radical left politics, but the response is something unfamiliar. For someone who has always had a sweepingly macro, if not entirely Marxist, critique of America, having the largest crowds of the election cheering each description of income inequality, and each proposal to eradicate it, amounts to the validation of a career spent in relative obscurity. Mr. Sanders's grumpy demeanor, his outsider status and his suspicion of all things "feel good," are part of the attraction. […] In front of crowds, Mr. Sanders dispenses with his biography as quickly as possible, introducing his wife, who waves back or shoots video on her iPhone, and mentioning that he has kids and grandkids and a father who immigrated to America from Poland with nothing. He seems to go through the motions of reaching for the emotional connection that other candidates try to seize, referring to the joy of childbirth as "extraordinary, unbelievable, O.K.," before quickly shifting to the dearth of family leave time for working women. But the people don't come to hear Mr. Sanders's story. They come for his analysis of what's gone wrong." From The Times.
The End of the Ambitious Summer Reading List: "I may be one of the last people to be burdened by the self-imposed obligation to read certain books during the golden months of vacation. These days, the summer-reading list seems to have gone the way of the perfect tan. (In fact, our relatively recent awareness of the health hazards caused by exposure to the sun probably has kept more books off the chaise-lounge, and thus off the best-seller list, than anything else.) Schools and colleges still make available reading lists for students who are devoted, or anxious, enough to pack Lytton Strachey's "Eminent Victorians" (summer of 1982, status: unfinished) in with their kayak paddles, but few people seem any longer to identify summer with catching up on the great books of the past or even on the must-reads of the present. This might seem like an infinitesimal social development, but it is, as the historians like to say, a "paradigm shift" (Thomas Kuhn's "The Structure of Scientific Revolutions," summers of 1979-85, status: unfinished) in the history of American consciousness. For well over a century, Americans have looked to the summer not just as a time of travel and recreation but as a semi-sacred space in which books served as vehicles of enlightenment, enrichment and spiritual replenishment." From the Wall Street Journal.

Palm Coast Construction and Development Progress Reports:
The following is an update of ongoing construction and development projects in Palm Coast, through Aug. 6: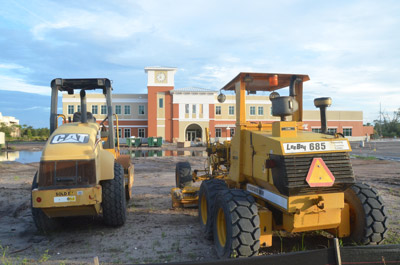 Palm Coast Parkway Six-Laning is 87 percent done: Widening on the north side of the parkway almost complete. Landscape irrigation work continues. Milling and Resurfacing of Roadway continues. FPL began installation of light poles and fixtures along the north side of the roadway.
Holland Park, 27 percent done: Continuation of installation of new water main. Began installation of FP&L primary conduit to new transformer.
Palm Coast City Hall at Town Center, 84 percent done: Installation of drywall on interior walls, mechanical duct work & VAV damper installation, electrical conduit rough-in and fire sprinkler piping are all 98% complete. Painting of interior and exterior walls continues. Floor tile in bathrooms continues. Mechanical system startup occurred. Parking lot curbing completed. Irrigation installation began See ongoing images of construction here.
Colechester Drive Bridge, 32 percent done: Bridge deck being removed, curbing on all sides has been removed.
County's I-95 Interchange Matanzas Woods Reclaim Water, 25 percent done: Contractor has installed approximately 1,000 ft. of reclaim water main total installed 5,000 ft. to date.
Palm Harbor Parkway Roadway Extension, 6 percent done: Contractor working on submittals and coordinating utility work with FPL & ATT.
Island Walk Shopping Center Phase 1, 91 percent done: The second run of gravity main was installed near Starbucks entrance.
Shops at Pine Lakes Convenience Store, 96 percent done: Pump station start-up and testing completed.
Old Kings Road Force Main – Master Pump Station, 10 percent done: Clearing crew on site removing trees.

Road and Interstate Construction: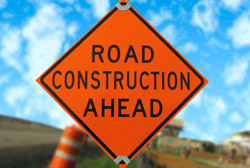 Palm Coast:
Palm Coast Parkway: Expect heavy delays on Palm Coast Parkway From 7 p.m. Tuesday, Aug. 18, to 5 a.m. Wednesday, Aug. 19: Westbound traffic will be reduced to one lane on the I-95 bridge. These lane closures are required for street light pole installations. In addition, motorists and other travelers should expect intermittent eastbound and westbound nighttime lane closures on Palm Coast Parkway between Florida Park Drive and Cypress Point Parkway / Boulder Rock Drive from 7 p.m. until 7 a.m., Sunday through Friday until the completion of the project in December 2015. One lane eastbound and one lane westbound will remain open at all times. These lane closures are required for paving and traffic signal operations.
Old Kings Road Lane Closures: On Monday and Tuesday, Aug. 17 and 18, motorists and other travelers should expect lane closures on Old Kings Road in the vicinity of the Matanzas Woods Parkway intersection. A single lane will remain open at all times. From Friday, August 21, through Sunday, August 23, motorists and other travelers should expect lane closures on Old Kings Road and Matanzas Woods Parkway in the vicinity of the Matanzas Woods/Old Kings Road intersection. A single lane will remain open at all times.
Complete Road Closure on Old Kings Road: On Wednesday and Thursday, Aug. 19 and 20, motorists and other travelers should expect a complete road closure on Old Kings Road and Matanzas Woods Parkway in the vicinity of the Matanzas Woods intersection. Matanzas Woods Parkway will be closed at Bird of Paradise allowing eastbound traffic to Matanzas High School only. Travelers heading south on Old Kings Road at the U.S. 1 intersection will be notified that Old Kings Road is open to local traffic only. Old Kings Road will be closed at the Forest Grove Drive intersection allowing northbound traffic to Matanzas High School only.
Road Closure Note: The northbound lane of S. Old Kings Road from Town Center Boulevard going north approximately 2.5 miles will have a moving lane closure starting Monday, July 27. The lane closure will be from 7 a.m. to 5 p.m. weekdays and will continue for approximately three weeks. A flagman will direct traffic.
Lane closures to begin July 27 on South Old Kings Road in Palm Coast: The northbound lane of S. Old Kings Road from Town Center Boulevard going north approximately 2.5 miles will have a moving lane closure starting Monday, July 27. The lane closure will be from 7 a.m. to 5 p.m. weekdays and will continue for approximately three weeks. A flagman will direct traffic. This lane closure is needed to allow a City contractor to clear the right-of-way along the roadway in preparation for an upcoming wastewater system project.
Flagler County Road 302 is Closed to all but local traffic as repaving began on June 7 and the roadway will be closed to all but local traffic. Others will be required to detour around County Road 302 using State Road 100. The roadway will be closed for 90 days, or until early September.
Palm Coast's Colechester Lane bridge to be closed July 7 through Sept. 4:  A detour will be established taking travelers over the Colorado Drive bridge instead. Signs will be posted directing motorists to the Colorado Drive bridge. The City of Palm Coast strives for safe construction zones. The City asks for the cooperation and patience of residents as this important bridge improvement project is completed. For more information, contact Palm Coast Customer Service at 386-986-2360.
US 92 to close overnight Tuesday for pedestrian bridge installation: The new pedestrian bridge installation is scheduled overnight Tuesday Aug. 18. Construction will run from 10 p.m. Tuesday night  to 5 a.m. Wednesday morning. During the installation, US 92 (International Speedway Boulevard) will be closed – eastbound and westbound – between Daytona Boulevard and Bill France Boulevard. Well-marked detours will be in place.
Detours:
Traffic going eastbound on US 92 will turn left on to Daytona Boulevard, right on to Avenue B, and then right on to Bill France Boulevard, where US 92 eastbound can be accessed.
Traffic going westbound on US 92 will turn right on to Bill France Boulevard, left on to Avenue B, left on to Industrial Parkway, right on to Avenue A, and left on to West Road, where US 92westbound can be accessed
This pedestrian bridge will be 750 feet west of Bill France Boulevard, and will include landscaping, lighting, fencing and bridge treatments. The bridge is part of the ongoing pedestrian improvements on US 92, which include upgrading the Williamson Boulevard intersection with new mast arms and other improvements, and replacing existing sidewalk and ditches with 12-foot sidewalks and closed drainage system. All businesses within the construction zone will be accessible during the instillation of the pedestrian bridge. For more information about this, and all Central Florida state roadway projects, visit www.cflroads.com.
Volusia: I-4 Widening from SR 44 to east of I-95, Monday and Friday, 7:00 a.m. – 5:00 p.m., Eastbound/Westbound shoulder closing. Sunday through Thursday, Eastbound and Westbound lane closures as needed from 8 p.m. to 6 a.m. Thursday, 9:00 p.m. – 5:30 a.m. EB road closure between Canal St./SR 44 and I-95 with detour at US 92 exit ramp.Motorists should be aware of traffic shifts near Canal St./SR 44.
County Road 304 Project Map and Description

Click on the links for more details:
August 29: Flagler Chapter of the NAACP Hosts Annual Freedom Fund Banquet, 6 p.m. at the Ocean Ballroom of the Hammock Beach Resort, 200 Ocean Crest Drive, Palm Coast. The branch boasts of fine dining, dancing, and music provided by Darnel Butler & Xpression.
Friday, Sept. 11: The Palm Coast Arts Foundation Presents Big Band Night (and more) with The Chris Thomas Band of Jacksonville, in the Ballroom of Halifax Plantation, 4000 Old Dixie Highway, Ormond Beach. Dinner and dancing is all part of the ticket price ($50 PCAF members; $60 general public).  Click here for details.
Sept. 21: Flagler Beach Police Captain Matthew Doughney and 7-Eleven host "Doughnuts with Doughney": The Flagler Beach Police Department and the city's 7-Eleven have partnered to host "Doughnuts with Doughney" on Monday, September 21, from 8 a.m. to 10 a.m. at 408 South Oceanshore Boulevard.
Sept. 28: Bunnell's State of the Art Water Treatment Facility Grand Opening and Ribbon Cutting at 100 Utility Drive (directly across the street from the Flagler County Government Services Building), from 4 to 6 p.m.
Oct. 6: The Flagler County School Board holds a town hall meeting at the Government Services Building.
Flagler County is now accepting applications for the Fall 2015 Citizens Academy. Classes will be held on Thursday evenings from 5 to 8 p.m. beginning September 10 for nine weeks. For more information, click this link or go to flaglercounty.org/academy.

Comment of the Day (From the Comment Section):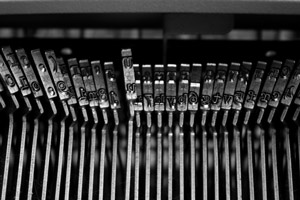 Tree Hugger in "Princess Place Preserve Slated for Extreme-Sport-Type Endurance Race, and 6,000 Racers": The more I read the article and look through the details the more upset I get. These people will do anything to take a buck as well as to get a buck. You can tell Dunn is a Newbie in this County with his fantastic "Chariots of fire" dreams. Between the County and the City blocking/extorting past potential business ventures with excessive impact fees and made up along the way codes you would think something like this would be unheard of but obviously these politicians have reached a new low. Why doesn't the county use one of its other multiple properties it has stashed away for future school sites or let them have it in the parking lot of the Government Services Building? What's even crazier is any given day you go in the Preserve these clowns have ninety five percent of it on lockdown. Most people don't know or they're ill prepared to park and walk the whole Preserve without warning. The big Island house on the left when you cross the bridge is a key piece of history and they have it blocked off like Bill Gates lives in there the whole setup looks like it's meant to shuffle you in and shuffle you out and they claim they want to attract people give me a break! The kayaks and canoes look like dead Palm Fronds and rotten mangos, no driving signs are posted on all the wood lines but what are the good ole Spartans going to do? Tear the place up! If you want to make some money build a world class reception center for weddings and top notch functions and stop having Billy Bob kick people out at dusk and maybe you'll put it on the map in a positive way. I got one; let every pencil pushing, white collar politician responsible for this get first dibs at running the actual course. If they finish in one piece it's a go, if not they go back to worshiping golf balls and their egos." Respond to Tree Hugger here.

Cultural Coda:
Bach's Complete St. Matthew Passion, BWV 244, the Ton Koopman Interpretation