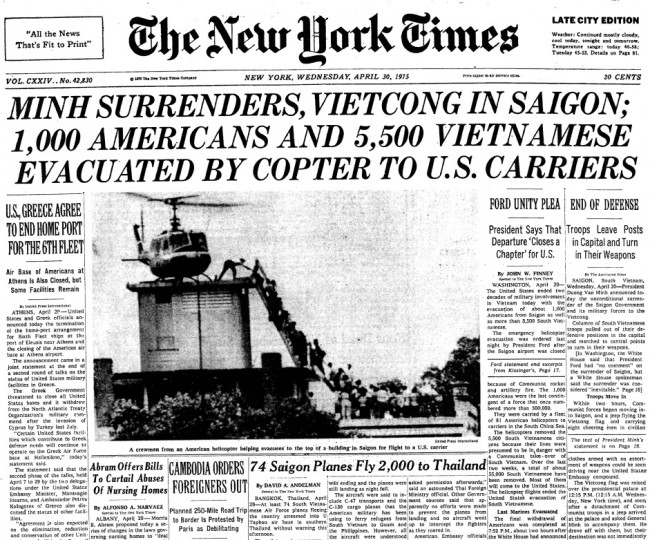 Today's weather (Saturday): cloudy, high of 77, low of 60. Details here.
Today's fire danger is Moderate. Flagler County's Drought Index is at 172
The weather in Kathmandu, Nepal: Mostly sunny, high of 70, low of 55. Details.
The OED's Word of the Day: epistling, n..
The Live Community Calendar
Today's jail bookings.
Today's Briefing: Quick Links
Note: all government meetings noticed below are free and open to the public unless otherwise indicated.

The Flagler Beach City Commission holds a special meeting to hear a report from its parking committee. 5:30 p.m., City Hall chambers. The six-member commikttee's chief recommendation is to convert all but one of the city's parking lots into paying lots, and to convert most of the city's core into a parking zone. The plan would cost more than $1.2 million in up-front capital spending, much of it would have to be borrowed from the general fund, and would be repaid by 2020 on the assumption that fines and parking spots will generate enough money to bring a sizeable return to the city.
Marketing 2 Go and Curley Tail Design Ribbon-Cutting: The two businesses are celebrating what they call their new "branding box" at 145 City Place in Town Center at 5:30 p.m. today. The ribbon-cutting is at 6 p.m.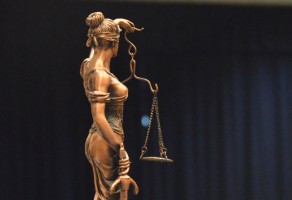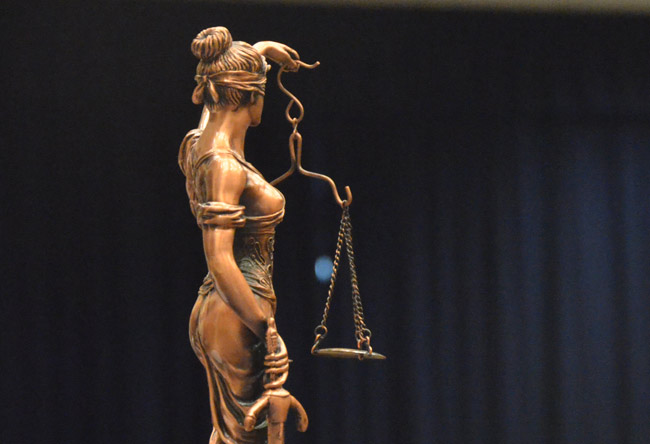 Judge J. David Walsh holds drug court today starting at 9:30 a.m. He hears a plea from Helder Sarmento, accused of assault and felony battery in 2013, at 1:30 p.m., followed by violation of probation arraignments at 2:30 p.m. (Courtroom 401). Judge Melissa Moore-Stens hears pre-trial and violation of probation cases (Courtroom 404). Judge Michael Orfinger hears non-jury trials in civil matters (Courtroom 402).
The Florida Supreme Court releases opinions at 11 a.m.

Note: Most proceedings below can be followed live on the Florida Channel.

The House has adjourned.
The Senate: It is uncertain what the Senate will do. The House refuses to return.
The state Agency for Health Care Administration will hold the second in a series of public hearings about a proposal to the federal government for continued funding of the Low Income Pool, or LIP, program. The program provides key funding to hospitals and other providers that care for large numbers of low-income and uninsured patients. It is scheduled to expire June 30. (2 p.m., Agency for Health Care Administration, 8333 N.W. 53rd St., Suite 200, Doral.)
–Compiled by the News Service of Florida

Marches protesting police brutality are planned in many cities across the country today.
National Poetry Month: Today is the last day.
Osama bin Laden Assassination: Today marks the fourth anniversary of the Navy SEAL team's raid on bin Laden's compound in Abbottabad, Pakistan.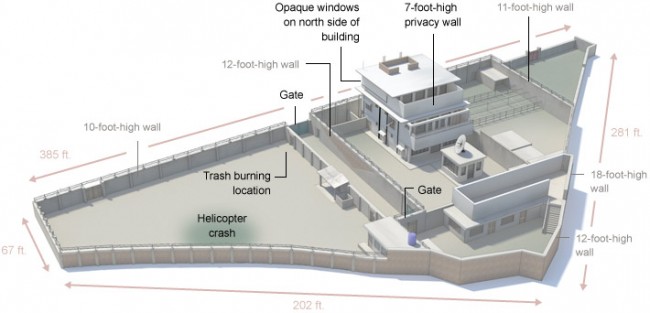 Inside America's Massive, Messy Evacuation From Saigon: "One hundred and thirty thousand Vietnamese left South Vietnam that April, ten times the number that the State Department had planned for. In the final phase alone, in just over 14 hours' time, Marine helicopters lifted out almost 8,000 U.S. military personnel, South Vietnamese, and their dependents—about 5,600 from Tan Son Nhut airport, another 2,206 from the roof and courtyard of the U.S. embassy in Saigon, and dozens more from other locations. Like the Vietnam War itself, the evacuation of Saigon was both a demonstration of extraordinary courage and resolve, and an ignominious failure. Thousands of Americans and many South Vietnamese acted heroically and selflessly during those final weeks of near chaos, among them State Department, Defense Department, and intelligence officials, Marine Corps soldiers and officers, Marine helicopter pilots and crews, Air America pilots and crews, and many South Vietnamese civilians and military personnel. The United States thereby avoided what could have been a horrible disaster. As National Security Council official Richard Smyser noted, "I can at least say that we did do the decent thing to get the people help." At the same time, the evacuation of Saigon was a disaster in some fundamental respects. As Smyser also pointed out: "It was obvious that we couldn't help them all." Hundreds of thousands of Vietnamese who wanted to leave could not. These were the people who didn't make it on board USAF transport aircraft or the CIA's Air America flights, who couldn't reach the helicopters, who were unable to make it onto the U.S. embassy grounds, or who could not escape by boat. Many simply did not have the political clout, military standing, personal ties, cash and other valuable possessions, good looks—many dancers and bar girls were among those taken out—or other assets that allowed them to get out." From the New Republic.
American Psychological Association Collaborated on Torture Justification: "The American Psychological Association secretly collaborated with the administration of President George W. Bush to bolster a legal and ethical justification for the torture of prisoners swept up in the post-Sept. 11 war on terror, according to a new report by a group of dissident health professionals and human rights activists. The report is the first to examine the association's role in the interrogation program. It contends, using newly disclosed emails, that the group's actions to keep psychologists involved in the interrogation program coincided closely with efforts by senior Bush administration officials to salvage the program after the public disclosure in 2004 of graphic photos of prisoner abuse by American military personnel at Abu Ghraib prison in Iraq. […] The involvement of health professionals in the Bush-era interrogation program was significant because it enabled the Justice Department to argue in secret opinions that the program was legal and did not constitute torture, since the interrogations were being monitored by health professionals to make sure they were safe. The interrogation program has since been shut down, and last year the Senate Intelligence Committee issued a detailed report that described the program as both ineffective and abusive. Rhea Farberman, a spokeswoman for the American Psychological Association, denied that the group had coordinated its actions with the government. There "has never been any coordination between A.P.A. and the Bush administration on how A.P.A. responded to the controversies about the role of psychologists in the interrogations program," she said. The Bush administration relied more heavily on psychologists than psychiatrists or other health professionals to monitor many interrogations, at least in part because the psychological association was supportive of the involvement of psychologists in interrogations, a senior Pentagon official explained publicly in 2006." James Risen in The Times. Read the full report.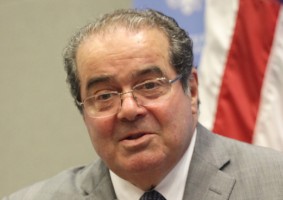 Justice Scalia's Sick Joke: Jeffrey Toobin in The New Yorker: "There was a shocking, ugly moment during the argument of Obergefell v. Hodges, the same-sex marriage case, in the Supreme Court on Tuesday. Right after Mary Bonauto, the lawyer challenging marriage bans in several states, completed her argument, a spectator rose from a back row and started screaming, "If you support gay marriage, you will burn in Hell!" As the man yelled, "It's an abomination!," guards carried him from the courtroom. That wasn't the ugly part, though. In the quiet moment after the man was removed, as his shouts vanished into the hallway, Justice Antonin Scalia filled the silence with a quip. "It was rather refreshing, actually," he said. It may have been just a joke from the senior Associate Justice on the Court, but what kind of joke—or was it really a joke at all? Scalia probably did think that the directness of the protester was bracing—"refreshing." Indeed, there's every reason to believe that Scalia more or less shared the protester's view of the immorality of homosexuality, and that he regards the Court's toleration of gay people as one of the great disasters of his nearly three decades as a Justice. Scalia's counter-outburst was a notable contrast to the respectful tone of the rest of the argument, including from his fellow-conservatives. It is one measure of the success of the gay-rights movement that all the other Justices felt compelled to phrase their questions in ways that honored the humanity of gay people." The full piece.

Road and Interstate Construction: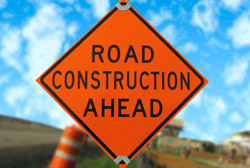 Palm Coast: Palm Coast Parkway between Cypress Point Parkway and Florida Park Drive. IMPACTS: Lane shifts and closures will occur and this may cause traffic congestion on this already busy roadway. Most construction work will occur between 9 p.m. and 7 a.m. though weather and unforeseen issues may adjust the schedules. This project will be complete by December 2015.
Matanzas Parkway Bridge at I-95 Matanazas Parkway at the I-95 bridge will close on June 5 at 7 p.m. for the I-95 interchange project and will remain closed until Aug. 9. Detour will be via Old Kings Road. Details here.
Flagler County: County Road 305 is now detour-free. 
Volusia: I-4 Widening from SR 44 to east of I-95, Monday and Friday, 7:00 a.m. – 5:00 p.m., Eastbound/Westbound shoulder closing. Sunday through Thursday, Eastbound and Westbound lane closures as needed from 8 p.m. to 6 a.m. Motorists should be aware of traffic shifts near Canal St./SR 44.
County Road 304 Project Map and Description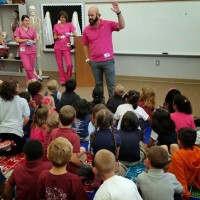 Dr. Jeremiah Mahoney and the Flagler Dental Associates staff spent the entire day Friday, April 24 at Rymfire Elementary in the new Flagship School Medical Lab that will officially open on May 12th. Three hundred and fifty kindergarten and first grade students gathered in small groups throughout the day to receive tips from the experts on proper dental hygiene and the importance of choosing healthy snacks to reduce tooth decay. Flagler Dental Associates are one of several area businesses that support the Medical Lab. This is not the only community outreach effort by the Flagler Dental Associates staff. Each year in February, Flagler Dental Associates participate in "Give Kids a Smile Day," a date set aside by the Florida Dental Association to improve the health of the public; promote the art and science of dentistry; and promote fellowship among the member dentists. This February, Flagler Dental Associates provided 40 children in need with free services that include a dental exam, cleaning, and fluoride treatment. "We do it because it's the right thing to do for our community," Mahoney said.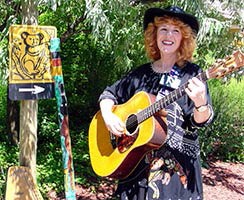 The Palm Coast Arts Foundation presented "Australia: the Land Down Under" to pre-school and elementary students at Palm Harbor Academy, Bunnell Early Learning Center, and Trinity Loving Care Educational Center of Trinity Presbyterian Church. PCAF Trustees Dr. Leila Hardison, a retired educator and Chair of PCAF's Education Committee, and folk singer Seona McDowell, presented the program as a time line study of Australian settlement starting with the Aborigines to modern day. With guitar and didgeridoo (Aborigine instrument), Seona teaches through songs, dances, stories, indigenous instruments and animals. She has students and teachers playing in her bush band, singing, and learning Australian bush dancing. Seona provides teachers and students an understanding of how the arts are an essential aspect of history and the human experience.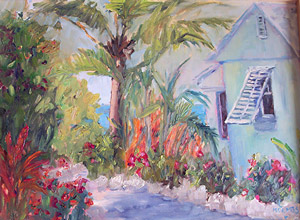 Artist Linda Holmes Featured at Ocean Art Gallery in Flagler Beach: The French and American Impressionist style paintings standout alongside the ocean and marine art pieces in Ocean Art Gallery. Linda Holmes, the featured artist for May, will be showcased in the Gallery in connection with Flagler Beach's "First Friday Music in the Park" this Friday, May 1st. Holmes enjoys painting in oil or oil pastels. Her subjects range from houses and boats to classic cars and trucks. Known for her plein air style, she enriches the subject's natural essence through the depth of color, movement, and light. Holmes' blend of colors and signature brushstrokes reflects her love of French and American culture, and the natural world. Holmes is greatly influenced by her New England background, and inspired by her traveling experiences as a former travel industry employee. Her paintings are displayed in several galleries in the Saint Augustine and Jacksonville area. Collections of her paintings are featured throughout the US, Europe, and Africa. She will be present on Friday, May 1st, to meet and speak with guests who visit Ocean Art Gallery from 6:00 to 9:00 pm. The Gallery will also be open during its usual hours throughout the weekend. Ocean Art Gallery is located at 200 S. Oceanshore Blvd, Flagler Beach, across the street from the Flagler Beach Pier. Normal hours are 12 – 6 pm Tuesday through Sunday, and Monday by appointment. 386-693-4882.

Friday, Saturday and Sunday: "Committed," At City Repertory Theatre: Don't miss the Florida debut of "Committed," a musical Featuring 13 original songs penned by Flagler Palm Coast High School graduate Andrew David Sotomayor. Written by Tricia Brouk, "Committed" brings audiences inside the psych ward to find out what happens when life begins to fray at the edges, and how people hold themselves together. "Committed" is a dark and beautiful book musical about eight people working through the pain of their mental illnesses. Pain is pain. We all know it, we all feel it, we all relate to it. Sometimes it's difficult to talk about. "Committed" is a theatrical experience that brings awareness to mental illness and with compassion and humor, try to get past the suffering. The hope is to use art and entertainment to de-stigmatize mental illness and get people talking about it.An unforgettable show that you won't want to miss. Tickets are $25. Call the box office at 386/585-9415 or click here for immediate ticketing. Show times: April 30, May 1, 2, 8, 9 at 7:30 p.m., matinees May 3, 10 at 2 p.m.
Arbor Day 5K Root Run/Walk and Free Fun Run May 2 in Palm Coast's Town Center: Register now for the Arbor Day 5K Root Run/Walk, which starts at 8 a.m. May 2, followed by the Free Fun Run at 9 a.m. The run/walks will start and finish on Lake Avenue in Central Park at Town Center, 975 Central Ave. in Palm Coast. Awards will be given out at Central Park Main Stage after the race. This race will close out the 2014-2015 season in the Palm Coast Running Series. Register for the 5K Root Run/Walk at www.palmcoastgov.com/ArborDay. (Pre-registration is not required for the children's Fun Run.) Participants of the 5K Root Run/Walk are guaranteed a race T-shirt and goody bag if they register by April 24. Entry fees and pre-registration deadlines are as follows:
· $25 Online registration closes at 5 p.m. April 30 at www.palmcoastgov.com/ArborDay.
· $25 Mail-in registration closes April 24 (Mail-in registration is available through April 24. Mail registration form available online with check or money order made out to City of Palm Coast to: City of Palm Coast, c/o Arbor Day Race Pre-registration, Attn: Carol Mini, 160 Cypress Point Parkway Suite B106, Palm Coast, FL 32164.)
· $25 In-person registration closes May 1. Register in-person 8 a.m.-5 p.m. weekdays at the Palm Coast Community Center, 305 Palm Coast Parkway, NE. Checks, money orders, cash and credit cards accepted.
· $30 Race day entry fee – cash or checks only – at Central Park (along Lake Avenue).
· Veterans with military ID receive free entry
Packet Pick Up will be held at the Community Center from 8 a.m. to 6 p.m. May 1, or at 7 a.m. on race day at Central Park (on Lake Avenue). Prizes will be awarded to the overall male and female runners, as well as the top three men and women in 15 age groups. The race will be chip-timed. Children participating in the Fun Run will receive a ribbon. A ceremony honoring the overall winners for the Palm Coast Running Series will immediately follow the 5K Root Run awards. After the races, enjoy the free Arbor Day celebration from 9 a.m. to 2 p.m. at Central Park. Bring canned food or pet food items and exchange them for a three-gallon native hardwood tree (while supplies last). Feed a Mouth, Get a Tree, Grow a Community is the theme. The event will also feature a butterfly tent, zoo exhibits, green vendors, a fire prevention activity, entertainment and kite flying/building. The popular Native Butterfly release is set for 11 a.m. Complete details are available here. For more information, contact City of Palm Coast Urban Forester Carol Mini at 386-986-3722.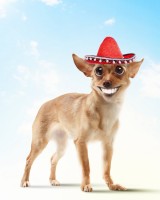 Calling All Chiuhuahuas:  The City of Daytona Beach's Cultural Services Division is looking for 200 Chihuahuas in full costume to help set a Guinness World Record as part of Chihuahua De Mayo. This fun-filled, family event will take place at the world's most famous bandshell May 2nd from 12 noon to 4 p.m. Chihuahua owners need to bring a copy of the pedigree registration or a birth certificate to verify that their dog(s) are pure breed, so they can take part in this record attempt.
Registration….12:00 – 1:30 p.m.
Guinness Book of World Records Attempt for most Chihuahuas in costumed attire (minimum 2 piece costume)….2:00 p.m.
Bandshell to Boardwalk Parade After Record Attempt
Parade Prizes – King & Queen Chihuahua Winners, Best Costume, Best Temperament, Best Hat, Best Duo, and Best Trio
1:00 – 3:30 p.m. – Mariachi Band – "Charros De Mexico" from Orlando
Mexican Hat Dance Off – Pinatas – Candy
Pet Rescue – Food – Vendors (vending space available)
$5 Admission Fee – a portion of the proceeds will go to benefit the Halifax & Flagler Humane Societies and the Arnie Foundation
Come watch these Chihuahuas strut their stuff for the cutest Cinco De Mayo costume parade and enjoy an afternoon filled with a variety of things to do for the entire family.

The Flagler Youth Orchestra performs its third and final concert of the 2014-15 season on Monday, May 4, at 7 p.m. at the Flagler Auditorium in Palm Coast. Conductor Sue Cryan and fellow teachers of the FYO will lead five orchestras with more nearly 300 string musicians — a cross-section of public, private and homeschooled students. The program will feature music by Beethoven, Teleman and a special collaboration with members of the Flagler-Palm Coast High School band. Tickets are available at the Flagler Auditorium box office or by calling (386) 437-7547. Adult tickets are $6.00 with $1 from each ticket going to the Auditorium's Arts in Education Fund. Children 17 and under are $1.00 tickets. The orchestra's proceeds help underwrite instrument scholarships and repairs, teaching staff and concert productions. The Flagler Youth Orchestra is made possible by the Flagler County School District, with the support of the Friends of the Youth Orchestra, whose sole mission is to provide free music education after school to all Flagler children with a desire to play an instrument. For more information on the concert, how you can show your support of this performing arts program or enrollment in the strings program, contact Cheryl Tristam, program director, at (386) 503-3808 or by email at [email protected].
Stewart-Marchman-Act Behavioral Healthcare will run a free Mental Health First Aid (MHFA) certification course for Flagler County residents on Friday, May 15, from 8 a.m. to 5:30 p.m. at the Flagler County Government Services Building. The course will be instructed by Sini Summerlin, MHFA instructor, who will teach a five-step action plan to offer initial help to people with signs and symptoms of a mental illness, or who are in crisis, and learn to connect them with the appropriate professional, peer, social or self help care. "You are more likely to come in contact with a person who is experiencing a mental illness than a person suffering from a heart attack," stated Summerlin. "This is an essential course to take for anyone that works with young adults," added Summerlin. Anyone that resides or works in Flagler County can take the 8-hour Youth Mental Health First Aid course, but it is ideally designed for adults who work with young people, ages 12-18 — teachers, coaches, leaders of faith communities, social workers, and other caring citizens Seating is limited and registration is required. The Flagler County Government Services Building is located at 1769 E. Moody Blvd. in Bunnell and the class will be held in Building 2, 3rd Floor, Room 3. To register, follow this link.
For more information or to participate in a Mental Health First Aid training in Flagler County, visit www.mentalhealthfirstaid-florida.com or email Sini Summerlin, MHFA contact at [email protected].


Blood donations are urgently needed. Patients in our local hospitals are in need of blood transfusions, and the need for blood does not take a holiday. That's why OneBlood is asking people to donate immediately.
Big Red Bus schedule in Flagler-Palm Coast:
Saturday May 2nd 12:00PM – 5:00PM The Vitamin Shoppe, 5234 Highway 100, Palm Coast
Sunday May 3rd 1:00PM -5:00PM Publix, 4950 Belle Terre Parkway, Palm Coast
Monday May 4th 10:00AM – 2:00PM Atlas Associates, 2323 North State Street, Bunnell
Tuesday May 5th 8:30AM – 1:30PM Atlantic Fitness/Chick fil-A 3 Boulder rock drive, Palm Coast
Friday May 8th 8:00AM – 2:15PM Matanzas High School, 3535 Old Kings Road, Palm Coast
Wednesday May 13th 11:30AM -4:30PM Department of Health Flagler, 301 Dr. Carter BLvd, Bunnell
Thursday May 14th 9:00AM – 2:00PM Florida Hospital Flagler, 60 Memorial Med Parkway, Palm Coast
Friday May 15th 1:00PM – 6:00PM Epic Theatre, 1185 Central Ave, Palm Coast
Saturday May 16th 9:00AM – 2:00PM Bunnell Festival, 200 East Moody Blvd, Bunnell
Monday May 18th 11:00AM – 4:00PM City of Palm Coast, 160 Cypress Point Parkway, Palm Coast
Wednesday May 20th 12:00PM – 5:00PM US Post Office, 2 Pine Cone Drive, Palm Coast
Friday May 22nd 1:00PM – 6:00PM Epic Theatre, 1185 Central Ave, Palm Coast
Sunday May 24th McDonalds Restaurant, 5190 East Highway 100, Palm Coast
Monday May 25th Bealls Outlet, 9 Old Kings road, Palm Coast
Friday May 29th Zaxby's, 180 Cypress Edge Drive, Palm Coast
Saturday May 30th Walmart Supercenter, 174 Cypress Point Parkway, Palm Coast
Sunday May 31st Lowe's, 315 Cypress Edge Drive, Palm Coast