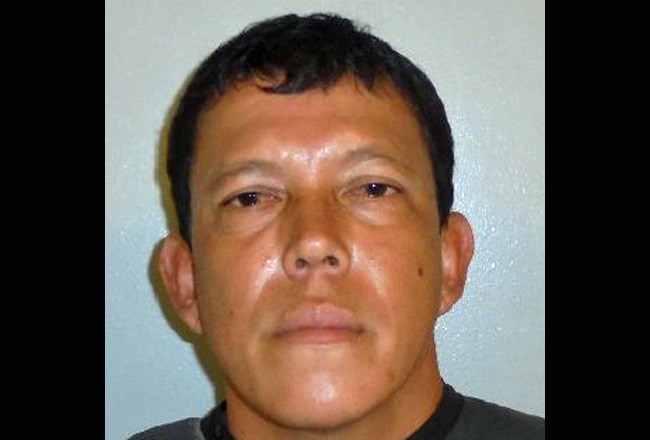 Update: The charges against Juan Yon-Cerna were dropped on Dec. 17, 2015.


Juan Yon-Cerna, a 46-year-old resident of 2200 Old Moody Boulevard in Bunnell–a short walk from Gospel Gardens, the nursery along State Road 100–is accused of raping a woman after inviting her for a beer at the business.
Bill Campanella, the owner of Gospel Gardens, said Yon-Cerna had been fired before the alleged incident took place, after Campanella had gotten reports of alleged improprieties by Yon-Cerna. "He was fired before we knew anything happened," Campanella said of the alleged rape. The business was closed Sunday, when the incident took place. "It's a big place, it's the whole block," Campanella said, with much of the grounds accessible even when the business is closed. Campanella said he was "heartsick" over the allegations. Yon-Cerna had been employed a year, without prior issues, he said.
According to the alleged victim's written statement, cited in Yon-Cerna's arrest report, she had agreed to come over for a beer and had one with Yon-Cerna, but then Yon-Cerna allegedly started taking off her clothes against her protestations. The woman states he held her down then raped her vaginally even as she kept protesting, then raped her anally until she started bleeding and screamed. Only then Yon-Cerna stopped, she alleges, and she ran out of the business crying. Yon-Cerna called her afterward to see if she was OK. She told him never to call her again.
Yon-Cerna told Bunnell police that a woman had approached him on Sept. 19 and herself requested sex from him. Yon-Cerna then provided a sheriff's deputy with "two other conflicting stories," according to his arrest report.
Police were alerted to the matter Sunday afternoon while investigating a different but related claim. The reporting party told two Bunnell Police Department officers that a man called Juan had made sexual comments to her, and that she was aware that he worked at Gospel Gardens. The woman informed his employer that residents at the Family Life Center, the shelter for abused woman, had complained about "Juan." But after informing "Juan"'s employer, the reporting party told police that Yon-Cerna pulled up next to her and propositioned her crudely for sex "over there," apparently a reference to the business.
That's when she contacted police, and reported that a female client of the Family Life Center had slept with Juan for money, and had felt guilty about it. One officer remained with the reporting party while another went to Gospel Gardens to locate "Juan." He wasn't there, as the business appeared closed. "I observed a Hispanic male who was walking towards the business as I passed it," the Bunnell officer wrote in his report. "I then turned around in my fully marked patrol vehicle and made contact with the male. I then exited my patrol vehicle and stated, 'Juan?'," to which the man replied "Yes." It was Yon-Cerna. The suspect's answers to the officer's questions about inappropriate sexual comments and alleged prostitution were redacted from the arrest report. (Self-incriminating statements may be redacted from police reports in accordance with Florida law, but so may statements that police choose to redact if the information is directly relevant to an ongoing investigation: while redacted statements are generally self-incriminating, they are not always so.)
As the other Bunnell police officer's investigation continued–apparently at the Family Life Center–the officer spoke with the woman who made the rape allegation, prompting the officer who'd spoken with Yon-Cerna to detain him in handcuffs. The woman making the allegation then identified her alleged assailant in person in a show-up identification, leading to Yon-Cerna's arrest.
After reading his Miranda rights, the officer asked Yon-Cerna if he understood, as officers routinely do after reading the Miranda warning. In this case, Yon-Cerna said he did not, even though, the officer noted, he'd understood and conversed earlier conversations. Yon-Cerna requested a Spanish translator, who was provided for him during processing at the Flagler County jail. That was Flagler County Sheriff's deputy Rivas, to whom Yon-Cerna would then tell allegedly inconsistent stories.
Yon-Cerna was charged with second-degree felony rape and held on $20,000 bond. He remains at the jail Monday.