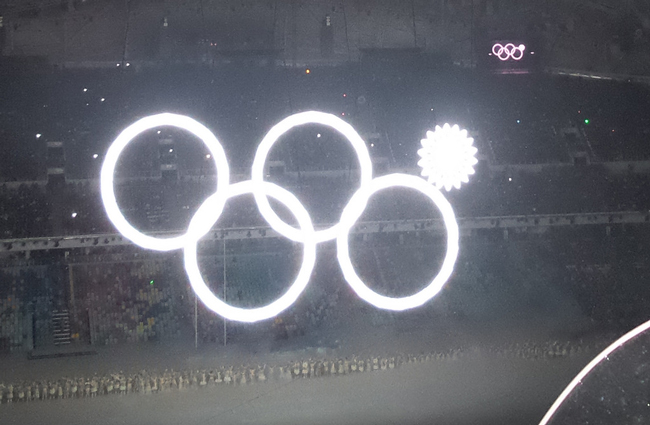 Like most red-blooded Americans I've condemned my share of time to watching the Sochi Olympics over the last two weeks. The opening ceremonies did a superb job of reflecting the Russian penchant for great fictions about their own history, especially when they skipped over last century's mass murders and this century's mass discriminations to make the Soviet era look like an oversize Toys R Us with lug nuts for teddy bears. The double-styes in Bob Costas's eyes were real: Johnny Weir's delicious one-man sendup of Russian homophobia aside, NBC played along, becoming courtier to Vladimir Putin's little big show.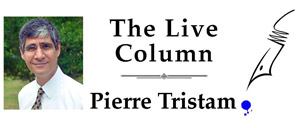 I miss the days when sports writers had more balls than patriotic mush for guts, when a Red Smith could sum up the pageantry for the chicanery it is in a few lines: "Another day or so of camaraderie and good will on the fields of friendly strife and somebody would wind up with a knife between the ribs," he wrote at one of those quadrennial smacks, in this case Montreal's little parody of an Olympic in 1976. It would get worse in 1980 and 1984, when the Soviet Union and the United States would mimic each other in boycotts and bunk before little old Seoul gave the games a little homonymic redemption in 1988.
Not this year: the International Olympic Committee's decision to give the games to Russia, after Putin flew to Guatemala–where the committee made the secret and therefore corrupt decision in July 2007–to apply his personal whale grease on the proceedings was as rank as the IOC's decision to give the 2012 Summer Olympics to China, or the international football federation's decision to grant the 2022 world cup to Qatar: a chronic submission to authoritarian and repressive regimes in the name of what, hope that they might be kinder for a while? Repress less for 14 or 30 days? Use the games to show the world precisely what they're not with their own people (worldly, respectful, democratic, reverent of merit rather than muscle?). But everybody showed up, because heaven forbid that athletes set aside their personal glories and ounces of ginned up tin to protest the crushed dignity of a few million souls.
Watching the Olympics requires too much of a suspension of disbelief to make the effort worth either the time or the self-deception. They do an adequate job of making nations look like the best of Facebook friends or pretend that we're not all that different, if you play the game. I imagine Bunnell residents felt right at home, watching Sochi athletes having to contend with water quality as undrinkable as theirs. Palm Coast residents must have thought they were watching their sister city every time they heard of Russia's version of code enforcement, the signal difference being that instead of regulating your lawn and house color with Stalinist efficiency, over there they regulate your sexual orientation and freedom of speech.
There was an added and quite massive invention to these games, an invention that transcended even the Russian compulsion to rewrite history on an epic scale. No games before these have re-invented geography and weather as convincingly.
I've wondered if this was really the winter Olympics. Not only were these games staged in a summer resort, but it's surely felt like summer in Sochi this February, what with fake snow having to make up for the real stuff, melting half-pipes, fogged up venues that postponed event after event and a salt shortage entirely befitting a region that should never need it for its streets. The reality is that winter Olympics themselves are becoming a fiction, and not only because of the bogus judging that ensures that a stumbling Russian skater can beat out a more perfect Korean for the gold.
Last February in Sochi Olympic test events had to be cancelled because the temperature rose to 60 and mountain slopes were bare of snow (as they were this year, if the cameras allowed you to see it) . It may not have felt that way this winter in Florida, but the planet is warming. A Canadian climatologist has calculated that out of the 19 cities that have hosted the winter games, half could not do so again by mid-century because they'd be too warm. That includes Squaw Valley in the United States, Vancouver and Sochi. It's already been happening to an extent only avid and well-traveled skiers, or people who read the occasional newspaper, can really know. Ski seasons in resorts across Canada and the United States are getting shorter, and the ski industry is paying the price.
It's an indisputable scientific fact: our planet is warming. We're past the point of no return, yet the United States, still the leading polluters in the world, is still doing next to nothing about it. Floridians should be particularly concerned, because rising ocean levels are no small matter to places like Flagler Beach and the rest of the state's coastline. High-rise condos on the beach are not useful seawalls.
The problem isn't just a warming climate. It's that even and especially in the United States, lawmakers are treating global warming like Russian history: a fiction to be rearranged to their liking, where the bad news is banished to Siberia and fake good news is played up like machine-made snow barreling down our gullibility.
But we're no longer on the opening ceremony stage in terms of global warming. Despite all the science, all the warnings, all the prescriptions for change, we're living through winter's closing ceremonies, and pretending that there'll always be another slope to ski from. Sochi was the perfect metaphor for the lie an entire world can subscribe to. With delusions like these, we're all Russians now.

Pierre Tristam is FlaglerLive's editor. Reach him by email here. A version of this commentary was broadcast on WNZF.