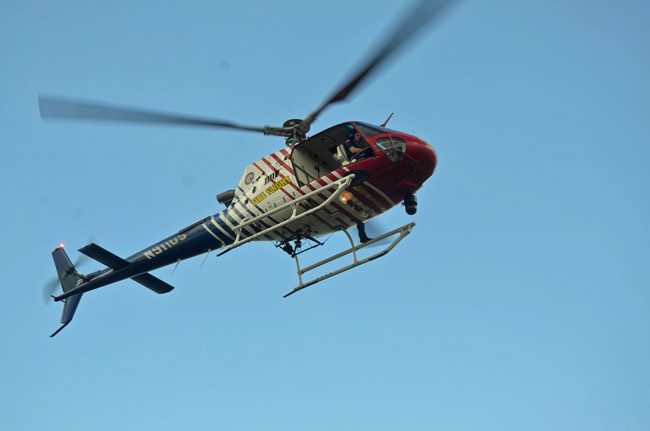 Chad R. Shiffler, a 33-year-old resident of Farmsworth Drive in Palm Coast, was driving his 2007 Mustang south on I-95 this morning when, driving carelessly as he shifted lanes, he crashed the car into the woods, was seriously injured, and required evacuation by air.
Shiffler, according to the Florida Highway Patrol, was in the center lane of the three-lane southbound highway. He was seeking to pass traffic. When he attempted to change lanes, from the center to the inside lane, a "combination of worn rear tires and excessive acceleration" caused him to lose control of the vehicle on the wet asphalt as the Mustang was entering the left lane.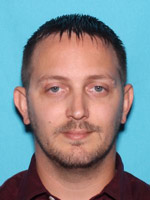 Shiffler traveled onto the center, paved median, over-corrected, veered back across all three southbound lanes and continued into the grass and the wood-line, striking a tree on the driver's side. No other vehicles were struck along the way. Shiffler was seriously injured, but his injuries are not considered life-threatening.
The crash took place around mile marker 281 at 8:35 this morning (March 14). Shiffler was cited with careless driving. A former member of the Army National Guard Reserve attached to a Lakeland unit, he went by the nickname "Sgt. Stiffy."
The southbound lanes of I-95 were closed for about 5 minutes to accommodate Flagler County Fire Flight, the emergency helicopter, landing on the highway. Shiffler was taken to Halifax hospital in Daytona Beach. In addition to the Florida Highway Patrol, the Flagler County Sheriff's Office, Flagler County Fire Rescue, and the Palm Coast Fire Police responded to the crash.