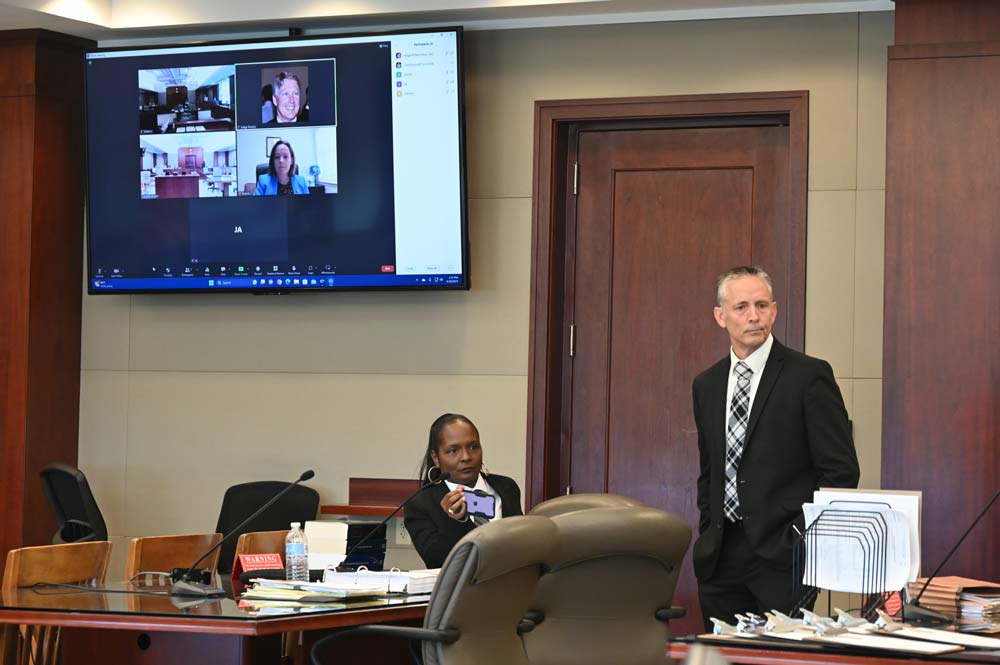 The attorney representing Brendan Depa, the 17-year-old former Matanzas High School student facing a first-degree felony in the beating of a school employee, is meeting with the prosecutor on Friday for negotiations signaling the possibility of a plea.
Kurt Teifke, the Palm Coast-based defense attorney, told Circuit Judge Terence Perkins of the meeting with Assistant State Attorney Melissa Clark at Depa's first pre-trial hearing this afternoon at the Flagler County courthouse. Depa was not present.




The two sides have hinted in the past at a possible plea, but without details, and nothing suggests that just because the two sides are meeting, a plea will follow. Nevertheless, while the next pre-trial is set for September 7, Teifke told Perkins that the case could be brought back for a hearing in August "in the event we come to resolution."
Depa will turn 18 on Aug. 22, when he would presumably be transferred to the Flagler County jail. For now, he's being held at a juvenile prison in Duval County. He is no longer in solitary confinement, as he had been before. He appeared in court on June 16 for a competency hearing, when Perkins ruled that he was competent to proceed to trial.
The first degree felony charge Depa faces exposes him to a maximum of 30 years in prison if he is convicted, though a sentence of that length is unlikely. It is just as unlikely that the defense would want to risk having him face a jury, because the prosecution will show the video that has circled the globe, and that shows Depa first shoving Joan Naydich, the paraprofessional who was in his classroom, to the ground, knocking her unconscious, then mercilessly pummeling her until staffers, after some struggles, managed to stop the beating. Additional video, taken from body cams with sound, shows Depa yelling more threats at Naydich.




While the defense may be eager for a plea, and the prosecution may be receptive, the prosecution might be less inclined to tender too generous an offer–not because it wouldn't have done so in other similar circumstances, as it has. But because the Depa case has garnered extraordinary attention, compounded by the State Attorney's decision to charge him as an adult.
That has in a sense boxed in the prosecution in a more aggressive posture than would have otherwise been the case, although more recent revelations by Depa's mother about his history, and a considerably sympathetic response to those revelations, may have eased the way to a negotiated plea both sides can live with.