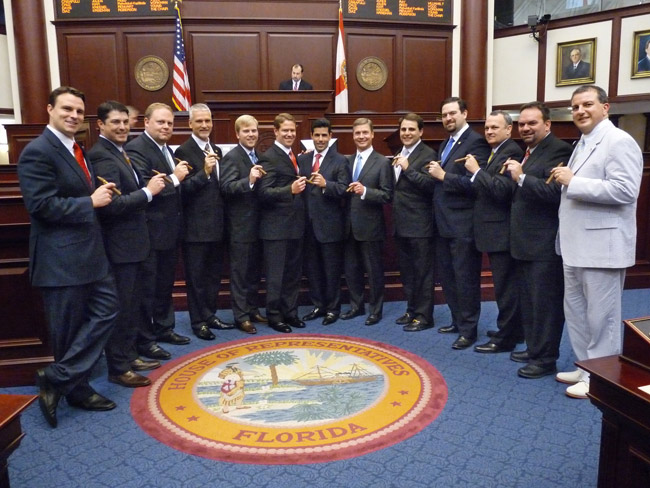 Tuesday's election featured 176 popular referendums that showed many states liberalizing their way into the 21st century. Too bad Florida was not among them. We remain stuck in the 19th century, and not just because we can't even get our election machines to work properly.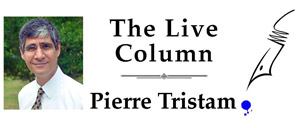 Florida had 11 such measures on the ballot. Not one was petitioned by the people. They were legislative edicts. But it was good to see that charlatan initiatives aiming to restrict abortion funding, divert public dollars to religious schools and activities, limit local government's taxing powers or snub ObamaCare, all failed. But those were negative amendments aiming to restrict or Christianize freedoms, not expand them. Look at the rest of the country.
In California, voters approved a sales tax increase of a quarter percent and raised taxes on the rich to fund schools. It signaled Californians' weariness of Proposition 13, the 1978 referendum that severely limited property tax increases, wiped out a $5 billion surplus, demolished California's ability to run government responsibly, and triggered the fetish for tax-cutting that elected Ronald Reagan—a former California governor—president.
Jerry Brown had opposed Proposition 13 as governor 34 years ago. He championed Proposition 30 Tuesday, again as governor. California may be showing the way to a belated fiscal clean-up of Reagan's legacy of shoestring governing.
Maine voters should be especially applauded. Three years ago they rejected gay marriage at the ballot box. (Florida did so in 2008.) On Tuesday, Maine voters reversed themselves. Gay-marriage measures also passed in Maryland, Minnesota and Washington, while Wisconsin elected its first openly lesbian U.S. senator. The country's disgraceful opposition to marriage equality is on its last ugly leg.
In another sign of enlightenment and a move away from a 40-year war on drugs that has done little more than corrupt police forces and fill up jails while doing nothing to stop drug use, Colorado and Washington State voters legalized marijuana use, while voters in Massachusetts and Montana approved its use for medical reasons. Fifteen other states already had. Medical marijuana is a joke, of course. There may be more pot stores than liquor stores in Los Angeles. The stuff is smoked avidly by recreational users. But so what? Marijuana is less harmful than alcohol, and punishing its use has been no more beneficial to society than Prohibition was in the 1920s. It's time to lighten up, if not light up.
A measure that would have made assisted suicide legal in Massachusetts failed by a very small margin, but at least the state is willing to have a public discussion about what will be –and what should be, for Florida's elderly profile–an important debate on end-of-life dignity (death-panel idiocies notwithstanding).  Unions fared well in several states (except in Michigan). Maryland, in a landslide vote that wrote another verse to Emma Lazarus's "huddled masses" poem, approved granting in-state college tuition to the children of undocumented immigrants, an idea the Florida Legislature scorned just this year.
Unquestionably, a few states, particularly in the blush-red heartland, are still pressing the case of reaction. Oklahoma just adopted a cap  on taxable valuations identical to the one that obliterated fairness in Florida's property tax assessments. Georgia and Washington State handed their legislatures the right to create charter schools and further undermine the mission of traditional public schools, because privatizing the system wasn't going fast enough. And four states did pass symbolic referendums rejecting ObamaCare.
So back to Florida, where eight of 11 amendments failed. The three exceptions were more pandering to the elderly and veterans' spouses in the form of extra homestead exemptions that, frankly, they neither need nor deserve, considering those constituencies' already generous benefits.
The nation may be divided politically. But the divisions in Florida are more severe. The failure of the legislatively-proposed amendments shows how out of touch that legislature is with the people, and how out of step Florida is with the nation.
Other states are mending their tax structure,  broadening freedoms and rights, looking to the future by solidifying education. Florida  is gutting higher education by $300 million, starving the public education system, and still brownnosing people who feel entitled to every tax exemption under the sun. The state is stumbling its way to third-world status.
Here's to hoping that Florida legislators have a reefer or two when they convene in January, and begin to lighten up, too.

Pierre Tristam is FlaglerLive's editor. Reach him by email here or follow him on Twitter.