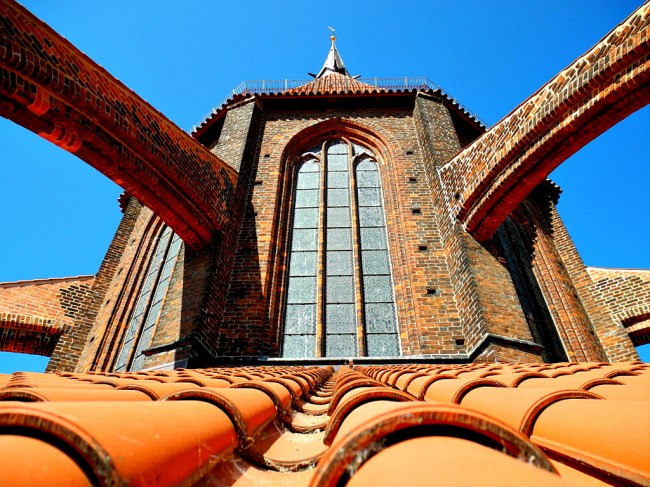 Today's Live Wire: Quick Links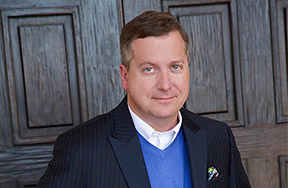 Seeking to "examine the legal, practical, and ethical boundaries for the state-sponsored killing of American citizens," Ted Corless writes at his News Munchies blog, I came up with the following: the death penalty serves one purpose, e.g., to remove "pests" in the same way exterminators kill ants, roaches, and other nuisances we find on our linoleum floors. Looking at capital punishment through that lens, I cannot support the execution of a schizophrenic whose diagnosis predated his crimes. The Florida Supreme Court found, "Mr. [John Errol] Ferguson undoubtedly suffers from mental illness which is documented from the time prior to the murders committed…" In 1977, John Errol Ferguson was convicted of killing eight people in South Florida in two separate incidents. The 11th U.S. Circuit Court of Appeals ruled in May that although Ferguson suffers from mental illness, he has a rational understanding of what he did. Really? Ferguson identifies himself as the "Prince of God" and states that after his death he will ascend to God's right hand and defend the United States against a communist plot. One commentator noted that this belief has an eerily close proximity to mainstream Christian beliefs."
See Also:

Ohio's Attorney General DeWine's Unspeakable Cruelty
From Think Progress: "John Arthur is dying. He is in the terminal stages of Lou Gehrig's disease and has entered hospice care. Arthur is also gay, and in a 20 year relationship with a man named Jim Obergefell. Because the couple's home state of Ohio will not allow them to marry, Arthur and Obergefell recently flew to Maryland together and were legally married on the tarmac — just weeks after the Supreme Court's landmark marriage equality decision in United States v. Windsor. Arthur was unable to rise from his hospice bed. In his final days, Arthur wants to honor his commitment to his husband. He wants his own death certificate to list Obergefell as his "surviving spouse." And he wants to die knowing that his partner of 20 years can someday be buried next to him in a family plot bound by a directive that only permits his lawfully wedded spouse to be interred alongside him. And, on Monday, a federal judge ruled that Arthur should indeed have the dignity of dying alongside a man that Ohio will recognize as his husband. And now, Ohio Attorney General Mike DeWine (R) wants to take that dignity away from Mr. Arthur. The day after a judge issued a temporary restraining order requiring Ohio to list Arthur's husband as his "surviving spouse" on his death certificate, DeWine announced that he would appeal this decision and try to strip a dying man of his final wish. There are marriage equality cases with sweeping national implications. This is not one of them. The judge's order is limited exclusively to Arthur and Obergefell. […] There is a common refrain among marriage equality's opponents that discrimination is necessary to remove some kind of "threat" equality poses to straight couples' marriages. This case is a put up or shut up moment for these voices. Who, exactly, will divorce because Ohio will acknowledge one gay couple's marriage? What strife will result when Obergefell someday is laid to rest next to Arthur? Where is the wife that will leave her husband because Arthur died alongside his? Who does DeWine think he is serving by filing this appeal?" The full story.
See Also:

Prison Population Declines for 3rd Straight Year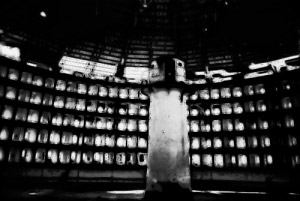 From the Bureau of Justice Statistics: "The U.S. prison population declined 1.7 percent (or by 27,770 inmates) from 2011 to 2012, falling to an estimated 1,571,013 prisoners, the Justice Department's Bureau of Justice Statistics (BJS) announced today. Nine states had a decrease of over 1,000 prisoners in 2012: California, Texas, North Carolina, Colorado, Arkansas, New York, Florida, Virginia and Maryland. This is the third consecutive year of a decline in the number of state prisoners, which represents a shift in the direction of incarceration practice in the states over the past 30 years. The prison population grew every year between 1978 and 2009, from 307,276 prisoners in 1978 to a high of 1,615,487 prisoners in 2009. […] The decline in the state prison population was offset by an increase in the number of federal inmates. The federal prison population grew by 0.7 percent (or 1,453 inmates) during 2012, a slower rate than the average annual increase of 3.2 percent each year over the past 10 years. […] In 2011 (the most recent data available), the majority (53 percent) of sentenced state prisoners were serving time for a violent offense, including robbery (14 percent), murder or nonnegligent manslaughter (12 percent), rape or sexual assault (12 percent) and aggravated or simple assault (10 percent). About 18 percent were serving time for property offenses, 17 percent for drug crimes and 11 percent for public order offenses, such as weapon violations, drunk driving, commercialized vice and court offenses."
From the Times: "[T]ightened state budgets, plummeting crime rates, changes in sentencing laws and shifts in public opinion have combined to reverse the trend. Experts on prison policy said that the continuing decline appears to be more than a random fluctuation. "A year or even two years is a blip and we shouldn't jump to conclusions, but three years starts to look like a trend," said Marc Mauer, executive director of the Sentencing Project, a nonprofit research group based in Washington. But he said that the rate of inmates incarcerated in the United States continued to be "dramatically higher" than in other countries and that the changes so far were "relatively modest compared to the scale of the problem." Most observers agree that the recession has played a role in shrinking prison populations. In 2011 and 2012, at least 17 states closed or were considering closing prisons partly for budgetary reasons, representing a reduction of 28,525 beds, according to a report by the Sentencing Project published last year." The full story.
The full report:
Prison Population Report, Bureau of Justice Statistics, 2012

See Also:

From the Jewish Daily Forward: "Sunday, August 4, marks the beginning of an important week for all lovers of our finned, fanged friends from the deep: Discovery Channel's annual Shark Week. At 25 years and counting, Shark Week is this country's longest-running cable programming event. But many might not realize that there's a Jewish connection to this summer phenomenon, and to the creatures that inspired it. The Jewish fascination with sharks goes all the way back to Jonah. After all, the Hebrew term for the beast that swallowed Jonah is a "great fish," which makes a great white shark a biologically accurate candidate, more so than a whale, which is not a fish at all, but a mammal. There's no shortage of sharks in the Mediterranean. […] Speaking of Spielberg, the Jewish filmmaker's 1975 adaptation of Peter Benchley's novel "Jaws" not only inaugurated the era of the summer blockbuster, but also helped spawn our society's ongoing fascination with all things shark related. Jewish actor Richard Dreyfuss whom Spielberg has referred to as his "alter ego," played Matt Hooper, whose passion for knowledge and willingness to question the status quo guide his journey through the terror of the hunt. A little more than a decade after "Jaws," another Jew decided to challenge the status quo, and for the past 25 years summer television has not been the same. Steve Cheskin grew up in Buffalo, N.Y., where his mother Fay Cheskin, served as "hospitality chairman" of the local branch of the National Council of Jewish Women." He was at the origin of the Discovery Channel's Shark Week. "The first week of August is not only Shark Week, but also the beginning of Elul, the month preceding the High Holy Days, when we begin the difficult work of repairing our bond with God and with each other. In "Annie Hall," released not long after "Jaws," Woody Allen's character, Alvy Singer, famously opines: "A relationship, I think, is like a shark. You know? It has to constantly move forward or it dies." In the end, perhaps every Jew from Woody Allen to Gilad Shalit to Jonah uses the shark to offer us the same teaching: There's no running away from the relationships that need our attention. We don't "need a bigger boat"; we need bigger hearts." (Link not available.)
See Also: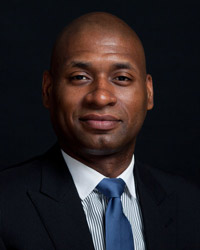 Charles Blow in the Times: "Our 50 states seem to be united in name only. In fact, we seem to be increasingly becoming two countries under one flag: Liberal Land — coastal, urban and multicultural — separated by Conservative Country — Southern and Western, rural and racially homogeneous. (Other parts of the country are a bit of a mixed bag.) This has led to incredible and disturbing concentrations of power. As The New York Times reported after the election in November, more than two-thirds of the states are now under single-party control, meaning that one party has control of the governor's office and has majorities in both legislative chambers. This is the highest level of such control since 1952. And Republicans have single-party control in nearly twice as many states as Democrats. This is having very real consequences on the ground, nowhere more clearly than on the subjects of voting rights and women's reproductive rights. […] While Republicans may claim that voter ID laws are about the sanctity of the vote, Republican power brokers know they're about much more: suppressing the votes of people likely to vote Democratic. […] And on women's reproductive rights, as the Guttmacher Institute reported earlier this month, "In the first six months of 2013, states enacted 106 provisions related to reproductive health and rights." The report continued, "Although initial momentum behind banning abortion early in pregnancy appears to have waned, states nonetheless adopted 43 restrictions on access to abortion, the second-highest number ever at the midyear mark and is as many as were enacted in all of 2012." […] These are just two issues among many in which the cleaving of this country is becoming an incontrovertible fact, as we drift back toward bifurcation." The full column.

When You Just Can't Keep From laughing
Saturday Night Live cast members just can't keep it in:
See Also:

From the New York Review of Books: "Lebanon's Prime Minister Rafik Hariri was assassinated on February 14, 2005, when a 2,200-pound bomb exploded his car as it passed by the St. George Hotel on Beirut's seaside Corniche. Hariri had recently disagreed with Syrian authorities over the terms of that country's occupation of Lebanon, and speculation about who was behind the killing immediately focused on Syrian security forces, as well as their allies in Hezbollah. A fact-finding mission sent by the United Nations concluded that local police showed "a distinct lack of commitment" to solving the crime and worried that "the Lebanese investigation lacks the confidence of the population necessary for its results to be accepted." Given the perceived inadequacy of local institutions, the UN appointed Detlev Mehlis, a German judge, to head an international inquiry into the killing. Mehlis published his preliminary findings in October 2005, though the investigatory commission dragged on for another four years. Rabee Jaber's novel, The Mehlis Report, published in Arabic in 2005 (just months after the preliminary report) and now expertly translated by Kareem James Abu-Zeid, takes place in the summer and fall following Hariri's assassination. This was an especially anxious time in Beirut. The murder set off a movement demanding an end to Syria's fifteen-year occupation, as well as a violent countermovement spearheaded by Hezbollah. Jaber's novel begins on June 2, the day Samir Kassir, a prominent anti-Syrian journalist and historian of Beirut, was killed by a car bomb outside his home in Achrafiya, in the eastern part of the city. Further car bombs were to follow, targeting other anti-Syrian intellectuals and politicians. Jaber's novel evokes this unsettled period with frightening precision. Like several of his other books, The Mehlis Report is held together less by its plot or characters than by its uncanny way of capturing the zeitgeist. It reads like a historical novel that happens to be about the very recent past. […]
This is a recurring scene in Jaber's fiction: a character stops in front of one of Beirut's modern buildings and tries to remember what used to stand there. (Classical poetics in Arabic calls this scene the nasib: a nomad-poet halts at an abandoned desert campsite and, while figuratively sifting the ashes through his fingers, recalls the good times he once had there.) The Mehlis Report is punctuated by Saman Yarid's walks through the downtown district of Beirut and the neighborhood of Achrafiya, where he lives. These excursions are diagrammed with an exhaustive and occasionally exhausting realism. Abu-Zeid notes in an interview that translating the novel meant spending a great deal of time with Beirut street maps. Even the conversations between Yarid and his mistresses often circle back to local geography, as the couples try to remember buildings, architects, and landmarks that no longer exist. "The restaurants change their names with each passing season," Yarid grouses to himself on one of his walks. "It's not good. You lose your bearings that way. They ought to carve the old names above the doors."
See Also:

Exotic Skins: Your Revolting Video of the Day
The devil really does wear Prada: Joaquin Phoenix on the exotic-skins industry, brought to you of course by Peta, which writes: "With so many affordable, high-quality, cruelty-free alternatives available, there is no reason that anyone should be wearing someone else's skin. Overstock.com, H&M, and Nike have already made the compassionate decision to no longer sell exotic skin, sending a strong message to other retailers and designers as well as the hunters and poachers who profit off the suffering caused by this violent industry." Watch:
See Also: