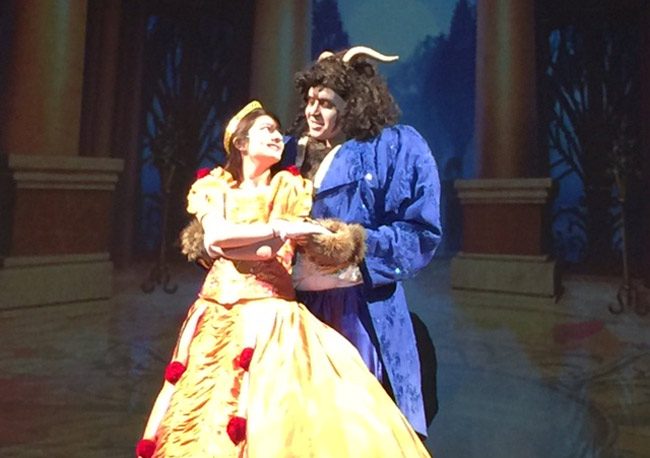 Weekend: Unsettled, hot, humid Friday, high of 90, in the 80s and sunny Saturday and Sunday. Nights: possible thunderstorms Friday, otherwise dry, and in the 60s throughout. Details here.
Today's fire danger is moderate. Flagler County's Drought Index is at 252.
Today's tides: at the beaches, at the Intracoastal Waterway.
Today's document from the National Archives.
The OED's Word of the Day: preke, n..
The Live Community Calendar
Today's jail bookings.
Today's Briefing: Quick Links

Note: all government meetings noticed below are free and open to the public unless otherwise indicated. Many can be heard or seen live through each agency's website.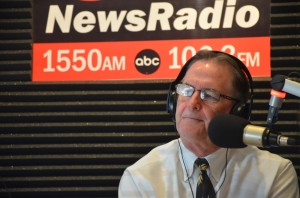 Friday: Free For All Friday on WNZF starts at 9 a.m., featuring host David Ayres and guests including Furutre Problem olbvers, a student blind since birth from the Florida School for the Deaf and Blind, the sheriff's office's Jim Troiano, and a representative from the League of Women Voters, plus a commentary by FlaglerLive Editor Pierre Tristam on the disenfranchising of Florida voters.
Friday-Saturday: Disney's "Beauty and the Beast" is Flagler Palm Coast High School's Thespians Troupe 5023 Spring Musical, at the Flagler Auditorium. Belle is played by Freshman Elana Sobhani, and Beast is played by Senior Daniel Roman. Directed by Kelly Rivera, Tech Directed by Jack Neiberlein. There are 37 students in the cast. Friday and Saturday at 7 p.m., and Saturday at 2 p.m. as well. Tickets: $12 for adults, $8 for students.
Friday: Some Flagler County commissioners will attend the Florida Trust for Historic Preservation Annual Preservation Award Ceremony to be recognized for the Princess Place Stable Restoration Project, First Presbyterian Church, 110 N. Adams Street, Tallahassee, 5:30 p.m.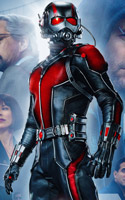 Friday: Movie in the Park: "Ant Man," starting at 8:20 p.m. at Palm Coast's Central Park. The movie begins at dusk and admission is free. A different family feature is shown on the big screen in the stage area at the main entrance to the park. We remind all movie goers to bring blankets, chairs, picnic baskets, bug spray and make plans to come early with your family, friends and neighbors.
Friday: Opening Reception at the the Dolly and Homer Hand Art Center on the campus of Stetson University of an exhibit of the Florida School of Art. The paintings date from approximately 1825 to 1925, and include work by renowned landscape artist George Inness, Ash Can School realist painter Robert Henri and Highwaymen painter Harold Newton. (6 p.m., Hand Art Center, 139 E. Michigan Ave., DeLand.)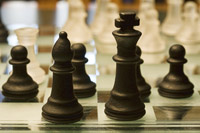 Saturday: Jacksonville Chess Club Spring Open for adults and Scholastic Tournament for students: Round 1 begins promptly at 9 a.m. for Scholastic Only sections (Grades K-12), entry fee of $25, 10 a.m. for the Open and U1500, entry fee of $35/$30. San Jose Church of Christ (small chapel), 6233 San Jose Blvd., Jacksonville. NOTE: Players arriving after the start of Round 1 will be given a bye.
Saturday: Friends of Tennis Annual Scholarship Fund Tournament, mixed doubles, round robin tennis at the Tennis Center, with proceeds going to the Friends of Tennis scholarship fund for deserving graduating seniors. $24 includes lunch. Palm Coast Tennis Center, 1290 Belle Terre Parkway, starting at 9 a.m.
Saturday: Gamble Jam Session, 3-5 p.m. Jam out at Gamble Rogers Memorial State Recreation Area with the Saturday Jam Session in the park. Musicians of all levels are encouraged to bring acoustic instruments and a chair to join the circle for a casual acoustic jam session. Or just come to listen to great music! Feel free to bring snacks and non-alcoholic beverages. Contact Celena Cline at 386/517-2086.
Saturday: Murder in the Summer Sun Mystery Dinner Theater: "Murder in the Summer Sun" by Veronica Helen Hart is a Mystery Dinner Theater Event being presented by the University Women of Flagler. It will be held at the Hilton Garden Inn, 55 Town Center Blvd, Palm Coast. There is a cash bar at 6 PM and Dinner and the Mystery begins at 7 PM. Tickets are $50 and all net proceeds will be contributed to scholarships for young women in Flagler County.

Updated jail bookings and day and night shift incident summary reports are available here.
No Arrests, But Sheriff Seeks to Cash In On 2 Tractors and Trailer Seized in Chop-Shop Raid: On April 21, and even though no arrests had been made or even charges leveled at anyone–with one exception, though the charges against that individual were soon dropped–the sheriff's office filed the necessary court papers to win a forfeiture judgment that would enable the department to take possession of the goods and sell them, cashing in on the proceeds.
Buddy Taylor Student Suspended 10 Days For Burning Another's Hair In SnapChat Stint: Returning home, the 14 year old then assaulted boy he'd burned in the morning, telling him that "snitches get stitches." The victim is 13. His mother opted against filing charges this time.
Flagler Beach photographers follow firefighters to the flames: The Observer's first article in a public awareness series by the Flagler Beach Photography Club intended to reveal the trials and humanity of local rescuers who serve in times of emergency.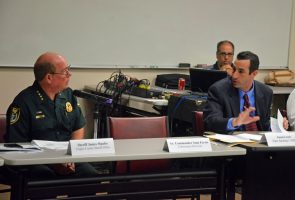 Flagler Takes 1st Step To Pot Decriminalization With Broad Agreement on Principle, Less So on Details: Judging from the discussion, while there's general agreement to decriminalize in principle, there's little agreement on how and to what extent to decriminalize in fact. The meeting raised more questions than it answered, especially after a lengthy presentation via Skype by Bertha Henry, the Broward County administrator, where a decriminalization ordinance passed last November.
Palm Coast Finally Adopts Trap, Neuter and Return Approach to Lower Feral Cat Population: Animal rights advocates have been urging Palm Coast government to adopt a trap, neuter and release policy toward the city's bulging feral cat population for three years. On Wednesday, the city announced that it would do so, if not quite by policy. The Flagler Humane Society and Community Cats of Palm Coast are in the lead, with the city's support, formalizing what will be called a "Community Cat Diversion program."
George Zimmerman's Auction Of Gun He Used to Kill Trayvon Martin Misfires: Zimmerman described the gun as "a piece of American history."
Live Briefs:

In Florida and in State Government:
Note: Some proceedings below can be followed live on the Florida Channel.

Friday-Saturday: The Republican Party of Florida will start a two-day quarterly meeting. Among the events Friday will be an 11 a.m. session with state Sen. Kelli Stargel, R-Lakeland, and Rep. Matt Hudson, R-Naples, titled "The Top 10 Things You Should Know from the Legislative Session." (DoubleTree by Hilton Hotel, 4500 West Cypress St., Tampa.)
Saturday: U.S. Rep. Gwen Graham, D-Fla., is scheduled to be the keynote speaker at the Wakulla County Democratic Party's spring gala. (6 p.m., The Lodge at Wakulla Springs, 550 Wakulla Park Dr., Wakulla Springs.)
–Compiled by the News Service of Florida and FlaglerLive

In Coming Days in Palm Coast and Flagler:
Click on the links for more details:
♦ May 16: A Flagler County Commission workshop will focus on the future needs of the county public library, with particular attention to a new branch library–to actually be the new administrative offices of the library as well–and its future location. Two locations are likeliest: across from the Government Services Building in Bunnell, or in the area of Bulldog Drive in Palm Coast. The workshop is at 3 p.m. in the Emergency Operations Center, behind the GSB.
♦ May 17: A working group of the Public Safety Coordinating Council meets in workshop at 1 p.m. to work on a proposed ordinance that would decriminalize the possession of small amounts of pot in Flagler County. The workshop is at the Emergency Operations Center in the Government Services complex, behind the Government Services Building. It is open to the public.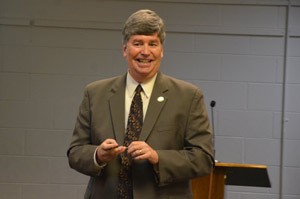 ♦ May 18: Palm Coast City Manager Jim Landon is the guest speaker at the free Lunch N' Lecture at the Palm Coast Community Center, 11 a.m. to 12:30 p.m. The presentation, "Preparing for the Future, Improving our Past," will include plenty of time for questions, so take the time to pre-register by calling the Parks and Recreation Department at 386-986-2323. Attendance includes a free lunch, if you reserve in advance. (space is limited).
♦ May 18: The Kiwanis Club of Flagler County and the Florida Kiwanis Foundation host a reception at 5 p.m. at the Hilton Garden Inn to honor the club's first recipient of the Maria Mychaniuk Scholarship, an annual award of $4,000 per year for four years, along with the Key Club Scholarship Recipient.
♦ May 18: The Flagler Youth Orchestra's third major and final concert of the season is at 7 p.m. at the Flagler Auditorium. All 350-some students in all-level orchestras will perform, with a surprise soloist or two along the way. Buy your tickets here or by calling the auditorium box office at 386/437-7547 or 866/352-4537.
♦ May 19: The Flagler County Sheriff's Office hosts the annual ceremony commemorating fallen law enforcement officers at 10 a.m. This year's ceremony will be the first held at the sheriff's office's new operations center, 901 E Moody Blvd, Bunnell.
♦ May 19: Candidate forum featuring candidates for the Flagler County Commission, the school board, Palm Coast mayor and council, hosted by the United Public Employees of Flagler, a coalition of the county's six public sector unions, at the Hilton Garden Inn, Palm Coast, 5:30 p.m. It's free and open to all.
♦ May 28-29: Flagler Palm Coast High School Class of 1996's 20-Year Reunion. The event combines a fundraising event for the Josh Crews Writing Project through the Education Foundation and two events, one for the graduates and a family picnic. A dinner for alumni and guests at Oceanside Country Club is planned for Saturday and a family picnic is planned for Sunday at Herschel King Park. Graduates are asked to provide gift certificates, goods and products or a donation to be part of a silent auction towards the Writing Project and to register for the celebrations. For more information go to www.fpc1996.com or call Magda at 386-986-9300 or Carl Laundrie III at 386/237-4845.
♦ May 30: Flagler County hosts a Memorial Day Ceremony at 10 a.m., in front of the Government Services Building at 1769 East Moody Blvd., Bunnell. The ceremony features Army Major Thomas K. Hall, the Senior Army Instructor and Rifle Team Coach at Matanzas High School. Major Hall served as the Secretary of the General Staff for the Assistant Commandant of the US Army Command and General Staff College. He was a Battery Commander in the 1st Battalion 77th Field Artillery which was in direct support of the 194th Armor Brigade.
♦ June 2: The Flagler County Young Republicans Club host a forum featuring the six Republican candidates running for sheriff in the Aug. 30 primary. The forum is at the Hilton garden Inn, 55 Town Center Blvd., Palm Coast, at 6 p.m. It features Don Fleming, John Lamb, Jerry O'Gara, Rick Staly, Mark Whisenant and Christopher Yates.


♦ June 4: Flagler County's Democratic Executive Committee holds a potluck picnic at Hershel King Park at 1000 Grady Prather Jr. Cove in Palm Coast starting at noon, with honorary guest James Canfield, first mayor of Palm Coast. Plenty of children's activities, a dunk tank, ice cream truck, and a chance to meet Democratic candidates. Free admission includes hot dogs, baked beans and coleslaw.
♦ June 7: A 1:30 p.m. hearing is scheduled in the case of Anna Pehota, accused of second-degree murder in the shooting death of her husband on Sept. 23, 2015, in the Hammock. Her trial was scheduled for April 18, but her attorney, Ray Warren, was granted a delay so he could explore Pehota's memory issues, which could play a deciding role in the handling of her case. The results of that inquiry are to be the subject of this hearing.
♦ June 8: The Public Safety Coordinating Council meets at 8:45 a.m. at the Emergency Operations Center in the Government Services complex, behind the Government Services Building.
♦ June 14: Dr. Bill Mefford, Faith Outreach Specialist for Americans United for Separation of Church and State, leads a discussion entitled "Religion and Partisan Politics Don't Mix," hosted by the All Flagler Democratic Club at 7 p.m. at the African American Cultural Society, 4422 US 1 North, Palm Coast. Call 386-447-7030 for best directions. This program is free, open to the public, all are welcome, no advance arrangements are necessary.
♦ June 16: The fourth annual commemoration of the largest mass arrest of Rabbis in U.S. History, an event that took place in St. Augustine on June 18, 1964, will be held on Thursday, June 16, at 7 p.m. in the Gamache-Koger Theater in the Ringhaver Student Center at 48 Sevilla Street in St. Augustine on the campus of Flagler College. The 90-minute event will include the reading of the letter written by the Rabbis in the Flagler County Jail and a video of the forum held with the surviving rabbis who gathered in St. Augustine in June, 2014. This event is free, all are welcome, no advance arrangements are necessary. Call (904) 819-6365 for best directions.
♦ July 20: The Flagler League of Cities, a gathering of the county's mayors, meets at noon at Flagler Beach City Hall.

Inside the Ryan-Trump detente https://t.co/Gw7eiABPpG

— POLITICO (@politico) May 12, 2016
The Sanders movement may well torment Democratic centrists for years to come https://t.co/P8vS3yqlX3

— The Economist (@EconUS) May 12, 2016
Research: The middle class is on the verge of becoming a minority group in the U.S. https://t.co/IafVHql1nA pic.twitter.com/DCHfmGyWco

— Forbes (@Forbes) May 12, 2016
Going long(er): The Huffington Post doubles down on longform journalism initiative:https://t.co/SI0Pj0i4QK pic.twitter.com/nns6GpJfoz

— Poynter (@Poynter) May 12, 2016
It didn't take long for London's new mayor to make a splash on the world stage: https://t.co/sBtPcDuck2 pic.twitter.com/secSgZPvh2

— Reuters Opinion (@ReutersOpinion) May 12, 2016
Once the provider of grain to the entire Roman Empire, Egypt is now the largest importer of wheat in the world. https://t.co/Ac1eTleP6E

— Al Jazeera English (@AJEnglish) May 12, 2016
"I was never a big fan of people who don't leave home. It just seems part of your duty in life." —Joan Didion https://t.co/wkLuldGlvH

— The Paris Review (@parisreview) May 12, 2016

Fact-Checking the Knaves:


Palm Coast Construction and Development Progress Reports
The following is an update of ongoing permitting, construction and development projects in Palm Coast, through April 27:
Click to access progress-report-april21-27-2016.pdf

Florida Agricultural Museum Summer Camps: Become a junior farmer at the Florida Agricultural Museum this summer! Junior farmers will learn about farm life, forestry, and Florida history. Participate in arts & crafts, farm animal care, Florida fauna/flora education, fun and games. Sessions are all 10 a.m. to 4 p.m., $175 per session and are as follows:
1st) June 7-9
2nd) June 14-16
3rd) June 21-23
4th) June 28-30
5th) July 5-7
6th) July 12-14

Road and Interstate Construction:

Richard Avedon: Darkness and Light, a Movie on his 93rd Birthday (He Died in 2004)
Previous Codas: