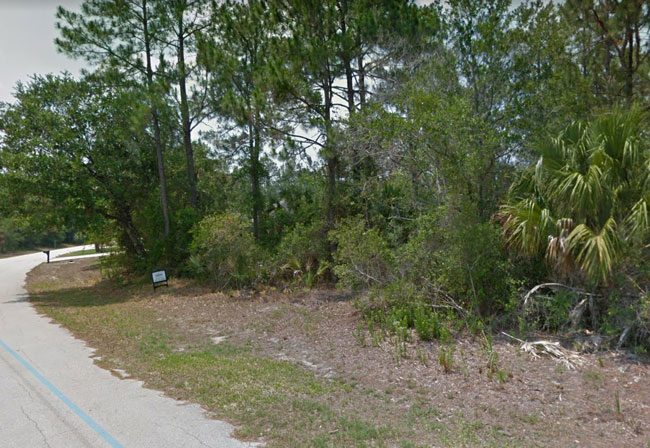 Update: Princess Nioka Williams, 21, was arrested on Oct. 17 in connection with the shooting. See the story.

A man in his car was shot early this morning in the chest in front of 46 White Star Drive in Palm Coast by assailants who immediately fled. The shooting was reportedly witnessed by the man's girlfriend, but no one is in custody at the moment.
A sheriff's spokesperson said the shooting does not involve anybody living in that particular W-Section neighborhood: the vehicle in which the man was shot just happened to be at that location, which is lined by several wooded lots.
The shooting took place around 1:30 a.m. Neighbors "heard a person screaming," came out, and discovered the man shot in the car. "Whoever did the shooting was gone," the spokesperson said.
Flagler County Sheriff's deputies and paramedics responded. The man was transported to Halifax hospital in Daytona Beach.
The sheriff's office is not releasing further details on the shooting. Based on unconfirmed reports, the man's girlfriend, who was with him at the time of the shooting, saw a sedan pull up with two black women and a black male. The male got out, shot the victim, and fled.
The road was closed overnight, but this morning, "the area is completely cleared, you can't tell that anything occurred," the spokesperson said. "We do not have a suspect right now."
The spokesperson added: "We do believe it's an isolated incident. We don't believe it's a threat to the community." The sheriff's office usually casts violent incidents in those terms to suggest that the people involved in the incident are known to each other, and that assailants have a particular motive.
The spokesperson said the man's identity and details about his vehicle, which was towed to the Sheriff's Operations Center, were not yet available. Detectives were obtaining a search warrant to search the car.
The Palm Coast Fire Police regulated traffic from about 2 a.m. to 8 a.m.