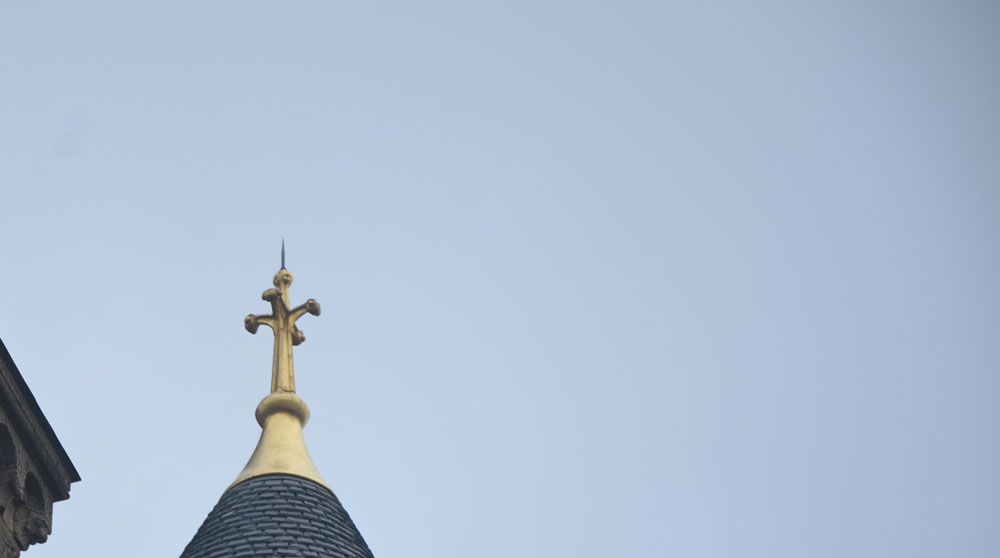 Florida lawmakers are gearing up to provide additional funding to a part of the state's school-voucher program that serves students with special needs, as some proponents of the scholarships say demand has outpaced supply.
The state Legislature is gathering for a special session starting Nov. 6 to address a range of issues. A joint proclamation from Senate President Kathleen Passidomo, R-Naples, and House Speaker Paul Renner, R-Palm Coast, said the session will include an effort to provide "a mechanism to increase the number of students served under the Family Empowerment Scholarship for students with disabilities."




Passidomo sent a memo to senators on Oct. 20 saying the special session will deal in part with "additional funding for students with unique abilities." Lawmakers will "address demand" for the program, Passidomo's brief description of the plan said.
"With the start of the new school year, we are seeing an increase in the number of students with unique abilities applying for the scholarship. Students with unique abilities receive additional funding for their scholarships, depending on their needs," the memo said.
The session will kick off roughly seven months after the Legislature and Gov. Ron DeSantis approved a massive expansion of the state's voucher programs. And while school-choice advocates have heralded the development as ushering in "universal school choice" in Florida, some are calling for an elimination of a cap on participation in the scholarship for students with special needs.
Steve Hicks, president of the Florida Coalition of Scholarship Schools, is among those who maintain the program should be expanded.
"It's a cap that limits the number of kids in the program. It's not that the providers don't have any space. It's a very different conversation. The providers are saying we've got space. But the state has said, we put a limit on how much money we're willing to spend," said Hicks, who also is chief operating officer of Center Academy Schools.




In a recent interview with The News Service of Florida, Hicks recounted working in the school-choice space in Florida for 25 years. The current scholarship program for students with special needs — called the "Family Empowerment Scholarship for Students with Unique Abilities" — is the product of lawmakers combining what formerly were the McKay and Gardiner scholarship programs.
"When the McKay scholarship was operational, for over 20 years, there was no limitation on the number of students who could get in the program. This is a salient point here, this is at the heart of this whole issue," Hicks said.
The 2021 law that established the Unique Abilities scholarship also set a cap on participation in the program, which is 40,000 students this school year. The law allows the cap to grow each year by 3 percent "of the state's total exceptional student education full-time equivalent student enrollment," according to a fact sheet on the state Department of Education's website.
To be eligible for the Unique Abilities scholarship, the law requires that students be eligible to enroll in a Florida public school and have what's known as an Individualized Education Plan, or IEP, or have a diagnosis of a disability from a licensed physician or psychologist.




Students who receive those vouchers face a participation cap that the broader population of students do not, Hicks told the News Service.
"It doesn't make sense to me that the kids with the greatest need, who could be helped the most, are standing on the sideline waiting for an opportunity while all the other students have been given the opportunity with no limitations," Hicks said.
Maria Preston, who is the founder of a school that participates in the state's voucher program, pointed to a rocky start to the expanded voucher system. Hitches include a lag in payments from the state to school operators and families having to wait to receive vouchers because of a cap on participation.
"The two major issues are the cap, and the funding dates. That's very important," Preston, owner and director of Diverse Abilities Center for Learning and Therapy, said in a recent interview.
Preston said payments that were due Sept. 1 weren't received until Sept. 26 by her South Florida school and other operators. Preston said that as of Saturday, the school still had not received the full amount for the vouchers, only getting what she described as partial payment.
Several families are waiting to get approval for a voucher that could be used at Preston's school, she said. While her school has available spots, the lack of scholarships is preventing the potential students from enrolling, Preston added.
"I have six people waiting right now, for FES-UA (the Unique Abilities scholarship). They want to get into my school and they can't afford it. And their kids are not getting full services in public school. And the parents are really upset because they have to wait," Preston said.




Preston argued that the cap on participation should be eliminated.
"Completely gone. It should have never been there in the first place. It's discrimination against kids with unique abilities," she said.
It's not uncommon for states that have vastly expanded voucher programs to see an influx of demand — which one expert told the News Service is "notoriously difficult to estimate."
Shaka Mitchell, an expert on school-choice programs who works with the American Federation for Children, said interest in the vouchers is unlikely to wane. The option to "customize" education for a student with special needs often is attractive to families, he said.
"For those students especially, the local-zone school is less able to adapt to a student's unique needs than it is a typical learner. You're seeing high demand with typical learners, so you would expect to see even more where there are unique needs," Mitchell said.
Florida, which Mitchell said has been at the "forefront of school choice for years," would not be alone in making efforts to further expand its voucher programs to make space for demand. Legislators throughout the country in states with school-choice programs have had to come back to the table to draw up plans to expand them, according to Mitchell.
"The way that I would characterize it, these laws pass and then lawmakers realize that there's so much demand that frankly the lawmakers have to be responsive to the parents who are still raising their hands and saying 'Hey, we want to participate too,'" Mitchell said.
–Ryan Dailey, News Service of Florida