Sometimes you wonder if one branch of local government has any clue what another is doing. We presume our local politicians can and do read, especially when they serve on the Flagler County School Board. You know, all those reports about rising poverty, foreclosed homes, hurting and stressed out families, free lunches. Maybe we presume too much. Facebook is no substitute for thought.
The school board is considering imposing a uniform policy on its 13,000 students. Where this idea is coming from at a time like this also makes you wonder what sort of connection, if any, our board members have with their community. How strange that a school district so punch-drunk on Apple products that revel in individuality and creativity is wanting to foist the fashion equivalent of police states on their students. (One of those Apple junkets cost you $3,000 so seven staffers and a board member could hop over to Apple headquarters in Cupertino, Calif., in mid-July for four days' basking in Apple's hyper-marketing. You can be sure that they didn't see uniforms there.)
Put that aside. Put aside all the arguments about clothes not making the person. Put aside the illusory link between uniforms and discipline (they wear orange jumpsuits in prisons, too), or uniforms and grades, or uniforms and character (gang colors being just another variation of uniforms). All those arguments and the evidence behind them are valid of course. But there's an overriding argument at this moment that ought to resonate more than any in the ears of board members who have any concerns at all for their constituents' pocketbooks.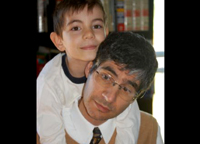 Right now, in this county with 14 percent unemployment, league-leading foreclosure rates and rising poverty, only one thing matters regarding uniforms: they're not cheap. Well over half of Flagler County families with children qualify for free or reduced-price lunch at school. Uniforms would be the biggest unfunded mandate they'd have to contend with. And look who's one of the proponents of those things on the school board: Colleen Conklin, who wants to take the state to court over unfunded mandates. The contradiction boggles the mind, particularly from the one board member who's made empathy a synonym of her policy-making.
The other big proponent is John Fischer, who went hunting for an issue to make his own, found this, and is now banding it about whatever its connection to reality, which isn't much. He's got support from Sue Dickinson, the board chairman, who almost got the uniform policy passed in 2007 before student voices beat back the push. Dickinson last month said students should not be allowed to make the decision this time around, though to my way of thinking students in this case should have the loudest voice: this isn't a curriculum or safety or testing issue. It's a damn clothing issue. It's not entirely for students to decide what to wear, obviously. There is a dress code. But no: schools aren't a business. They're not corporations. They're not the military. That'll come soon enough. Schools are schools. Their aim begins and ends with the needs and development and enrichment of students—not the desires of teachers, principals, school board members or, god forbid, the business community, which will get its claws into students soon enough. What students wear is as much their decision as their parents', with everyone else, board members included, far behind.
At a town hall meeting last Tuesday, the board heard an overwhelming No on uniforms—"a big fat no," in the words of a parent who spoke there and sounded to me like she had a Russian accent, which suggests at least some informed familiarity with the gulag mentality. So far it appears that only Andy Dance and Trevor Tucker are listening.
Another supreme hypocrisy: here's a school board freaking out about charter schools' drain on its traditional school population one moment, only to start aping charters the next. Charters take to uniforms like cross-dressers to stilettos (but with less style). It's one of their selling points, evidence not being a major concern of most charters. Now school districts are finding one more way to sell out.
We get it: School boards in Florida are contending with a Legislature that refuses to do what it must to pay adequately for the state's public education system, preferring to undermine it instead and limiting local boards' effectiveness to do much with the little that's left. That doesn't mean local board members should start grasping at bogus issues to make themselves look important. That's how the timing of this initiative is suspect–and senseless.
Meanwhile county commissioner Milissa Holland and her army of volunteers are preparing the third annual Feed Flagler, when 4,000 free meals and 1,000 boxes of food with a week's worth of groceries each will be offered at 11 locations across the county next week, the day before Thanksgiving. Every local government, including the school board, is greatly supportive of the effort, as everyone should be. But do you see the contradiction? This county is hurting. It is hurting so much that when Feed Flagler puts together an event like this coming Wednesday's, every plate will likely be wiped clean, every one of those food boxes will be claimed. But the school district, which put a food drive together for the effort and is donating two of its school kitchens to prepare the food and opening Buddy Taylor Middle School's cafeteria to serve it, is still going right ahead with its uniform follies. Is the school board aware of its own bipolar disorder?
Someone should tell Fischer, Conklin and Dickinson to wake up and smell the food stamps. This isn't the time for uniforms or anything else that amounts to a $100 tax on every family with school children. If Feed Flagler doesn't ring a bell, maybe the next election should.