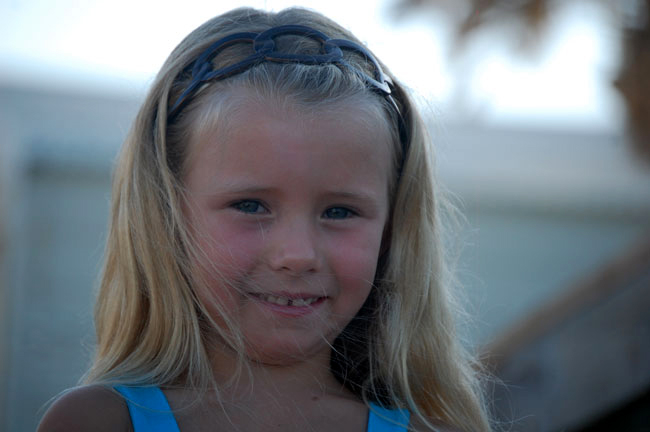 Nicole is the daughter of David and Kimberly Swanson of Palm Coast. She is 6 years old and has blond hair and blue eyes. This coming school year Nicole will be entering 1st grade at Belle Terre Elementary.
Nicole likes to play and swim. She also enjoys going to Pennsylvania every summer to visit family. One day Nicole hopes to be a dolphin trainer because she loves dolphins and thinks it will be fun

Little Miss Flagler County 2010 Contestants, Ages 5-7
Click on each name to go to contestants' individual pages
The Miss Flagler County Pageants are scheduled for Saturday, June 26, 2010, at the Flagler Auditorium. Pageants begin with Little Miss Flagler (ages 5-11) at 3 p.m., followed by Miss Junior Flagler County (ages 12-15) at 5 p.m. and the Miss Flagler County Scholarship Pageant (ages 16-23) at 7 p.m. Tickets are $5 per adult, $3 for children under 10 at the Flagler Auditorium box office: 386/437-7547 or toll-free 1-866-FLAGLER (352-4537) or at the auditorium's website. The Miss Flagler County Pageants are directed by Elizabeth McLaughlin and Zoee Forehand and sponsored by Flagler Beach's Z Wave Surf Shop. They can be reached at 386/439-9283.

Little Miss Flagler County (Ages 5-7) Photo Gallery
[nggallery id=19]