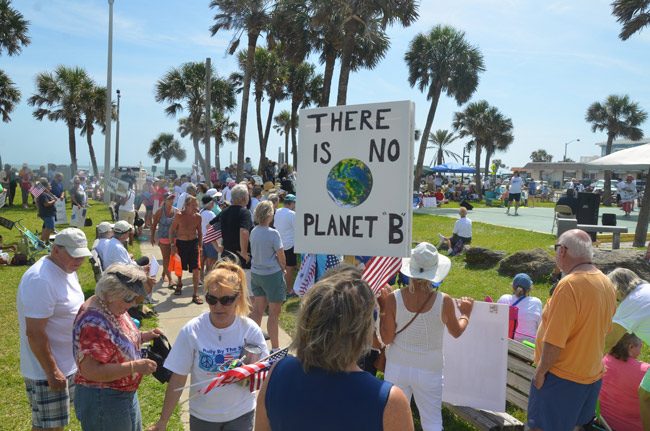 Today: Sunny. Highs in the mid 80s. West winds 10 to 15 mph.Tonight: Mostly clear in the evening then becoming partly cloudy. Lows around 60. West winds 5 to 10 mph shifting to the north 10 to 15 mph after midnight. Details here.
Today's document from the National Archives and the Astronomy Picture of the Day.
Today's tides: at the beaches, at the Intracoastal Waterway.
Drought Index43
The OED's Word of the Day: mondongo, n..
The Live Community Calendar
Today's jail bookings.
Today's Briefing: Quick Links

"You call yourself, if I am not mistaken, a revolutionary. But you are badly mistaken if you think that future revolutions will end in freedom. After five hundred years, the principle of freedom has outlived its usefulness. A pedagogic method that regards itself as a daughter of the Enlightenment and employs educational methods based on criticism, on the liberation and nursing of the ego, on the breaking down of ordained living patterns – such a pedagogy may still achieve moments of rhetorical success, but for those who know and understand, it is, beyond all doubt, sublimely backward. All institutions dedicated to genuine education have always known that there can be only one central truth and pedagogy, and that is: absolute authority and ironclad bond – discipline and sacrifice, renunciation of the ego and coercion of the personality. It is ultimately a cruel understanding of youth to believe it will find its heart's desire in freedom. Its deepest desire is to obey."
–From Thomas Mann's "The Magic Mountain" (1924).
Previously:

Note: all government meetings noticed below are free and open to the public unless otherwise indicated. Many can be heard or seen live through each agency's website.
The Sheriff's daily incident reports and jail bookings are posted here.

Free For All Fridays on WNZF: Host David Ayres welcomes Superintendent Jim Tager and School Board member Janet McDonald, who are expected to discuss the new contract with a social-media monitoring company, Gretchen Smith of the Flagler County Health Department, and Bob Weber of the Flagler County Sheriff's Office, all starting with a commentary by FlaglerLive Editor Pierre Tristam on the school board's flawed move toward social media snooping (play it here).
Friday: The Flagler County Purchasing Department Evaluation Committee meets at 10 a.m. to review proposals submitted in response to RSQ# 18-033Q, Design & Permitting of Water Oak & Old Haw Creek Road, at the Government Services Building, Financial Services Conference Room, 1769 E. Moody Blvd., Bldg 2, Bunnell.
Friday: The Flagler Humane Society hosts a "Town Howl" meeting, with Rep. Paul Renner and Bunnell City Commissioner John Sowell, to discuss recent legislation and local ordinances, at 5 p.m. at the education room of the shelter, 1 Shelter Dr, Palm Coast.
Friday: Lunch N' Lecture Series sponsored by Florida Hospital Flagler, 11 a.m.-12:30 p.m. at Palm Coast Community Center, 305 Palm Coast Pkwy NE. This month: "Finding Life Beyond Earth" with Lee Bentzley. This Palm Coast Parks & Recreation lecture and lunch are free, but pre-registration is required (while space available) by 11 a.m. April 18: www.palmcoastgov.com/register. More info: 386-986-2323.
Friday: CPR Course 9 a.m.-1:30 p.m. at Palm Coast Fire Station 25, 1250 Belle Terre Pkwy., Palm Coast. This basic life support program for healthcare providers course provides the ability to recognize several life-threatening emergencies, administer CPR, use an AED, and relieve choking in a safe, effective and timely manner. Examples of those who may need this certification are: EMS personnel, physician assistants, dentists, nurses, respiratory therapists and others. All must have a credential (card) documenting successful completion of a CPR course. $65/person with pre-registration required by 9 a.m., April 17. Sign up at www.palmcoastgov.com/cpr. More info: [email protected] or 386-986-2300.
Friday: Relay For Life, scheduled for today and tonight starting at 3 p.m. in Palm Coast's Central Park, is the signature fundraiser for the American Cancer Society. Relay is staffed and coordinated by volunteers in thousands of communities and 27 countries. Volunteers give of their time and effort because they believe it's time to take action against cancer. Join us at these events to bring communities together to remember loved ones lost, honor survivors of all cancers, and raise money to help the American Cancer Society make a global impact on cancer. Contact: Jeffery Ritter 386-267-8904 or visit the website: http://www.relayforlife.org/flaglerfl
Friday: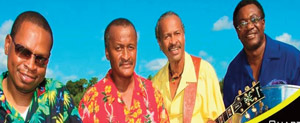 Rythm Trail Steel Drum Band, Florida's most popular steel-drum group, is in concert at 7 p.m. at Palm Coast United Methodist Church, 5200 Belle Terre Parkway. RythnTrail is the most unique and highly sought after Caribbean steel band in Florida, because each member is a Caribbean Island native with more than 20 years of playing experience. Tickets are available in the church office or at the door.Tickets are $20 for adults, $5 for students. The event is part of the methodist church's concert series. See the flier here.
Friday and Sunday: Community Chorus of Palm Coast's Spring Concert: Start your summer journey by Leaving on a Jet Plane to find How the West was Fun while crossing the Shenandoah by attending the Community Chorus of Palm Coast's annual spring concert "Songs from Coast to Coast" at 7 p.m. Friday or 4 p.m. Sunday at Trinity Presbyterian Church, 156 N. Florida Park Drive in Palm Coast. Concerts are free, but donations are gratefully accepted. For more information, call Jane at 386-986-8899 or www.communitychorusofpalmcoast.com.
Friday: Stetson Concert Choir: Timothy Peter, conductor, 7:30 p.m. Lee Chapel in Elizabeth Hall, 421 N. Woodland Blvd., DeLand. $10 adult, $5 youth and student, no charge for 12 and younger. Tickets available at the door or at www.stetson.edu/music-tickets.
Friday: The Bethune-Cookman University Board of Trustees and campus community gather with friends and supporters at 2 p.m. to celebrate the kickoff of the National Statuary Hall Campaign. The event will be held on the lawn of the historic home of founder, Dr. Mary McLeod Bethune, 640 Dr Mary McLeod Bethune Blvd., Daytona Beach.
Friday:

EarShot at the Jacksonville Symphony Orchestra: The Jacksonville Symphony welcomes emerging, young composers from the EarShot program, a program that serves as a component of the National Orchestra Competition Discovery Network, bringing up-and-coming composers together with orchestras. EarShot is a partnership between the American Composers Orchestra, the League of American Orchestras, American Composers Forum and New Music USA. Orchestras all across the nation have participated in the EarShot program and the Jacksonville Symphony welcomes the opportunity to play a part in supporting new music throughout the nation. The process is simple: composers submit works to be selected and performed by orchestras across the nation and, once selected, will spend a week with the chosen symphony workshopping their compositions. The composers selected for Jacksonville will spend the week working under the guidance of Music Director Courtney Lewis, the musicians of the Jacksonville Symphony and three mentor composers. This concert features works by all four up-and-coming composers as well as Courtney Bryan's White Gleam Of Our Bright Star. More details about the composers here. At Jacoby Symphony Hall, Times-Union Center for the Performing Arts, 300 Water Street, Suite 200, Jacksonville. Ticket Office: 904-354-5547, or go here for tickets online, and check out the Jacksonville Symphony's 2018-19 guide.
Thursday-Sunday: "South Pacific" at the Flagler Playhouse: the Rodgers and Hammerstein musical, continues its run at the Flagler Playhouse featuring many of the duo's most memorable songs such as Bali Ha'I, I'm Gonna Wash That Man Right Outta My Hair, There is Nothing Like A Dame, I'm In Love With a Wonderful Guy, and Some Enchanted Evening. The musical tells of two heartwarming love stories set on an island paradise during World War II, and threatened by prejudice and war. Thursday, Friday and Saturday shows at 7:30 p.m., Sunday at 2 p.m. The Flagler Playhouse is at 301 East Moody Blvd, Bunnell. Book online here.
Saturday:

Out of the Darkness Walk for Suicide Prevention at Palm Coast's Central Park in Town Center, registration at 9 a.m., walk begins at 10 a.m. he core of the Out of the Darkness Walks, the Community Walks created a movement. Held in hundreds of cities across the country, they give people the courage to open up about their own struggle or loss, and the platform to change our culture's approach to mental health. Organized by the American Foundation for Suicide Prevention. Click on the image to see the full flier.
Saturday: Family Life Center hosts "Walk a Mile in Her Shoes" to raise money and awareness for sexual and domestic abuse, at Flagler Beach's Veterans Park. Check in will take place at 8 a.m., followed by the walk kick off at 9. The event is designed to bring awareness to sexual and domestic abuse by asking men to walk a mile in women's high heel shoes. This shows that female victims are not alone in this issue. It is our job as a community to make the city, county, and world we live in a safer place. Individual registration is $50. This includes an event t-shirt as well as the cost of heel rentals. Preferred sizes may not be available if participant is not pre-registered. Bring your own. Groups of 10 or more can register as a group for $20 per walker. However, this does not include heels or a t-shirt; each walker must bring their own.
Saturday: Hammock Musicfest at Bings Landing, 1 to 9 p.m., benefits individuals and educational institutions that are directly involved in music education as students or educators. The Hammock Music Fest is located on the beautiful Intracoastal Waterway at Bing's Landing in Palm Coast, FL. The festivities include live music by an incredible group of musicians, award-winning food made available by Captain's BBQ, beverages, and more. The 2018 Hammock Music Fest lineup is better than ever including Are Friends Electric The Cuchetti Collective, Rob Ellis Peck & Friends and Horse Cave Trio. Get ready for an entire day of stellar music, sun and fun! Come on out and show your support for our young, local musicians!$10 at the door or online.
Saturday: Earth Day from 10 a.m. to 4 p.m. at Washington Oaks Gardens State Park, with live music by the Barefoot Boys, Flagler County schools singers, the Remedy Tree Band, children's section, $5 per vehicle. See the full program here.
Saturday: The 2018 Helping Hands Charity Poker Run, sponsored by the Palm Coast Rotary Club, begins with registration and breakfast, will begin at 9 a.m. at the Hilton Garden Inn in Palm Coast, 55 Town Center Blvd. The 67-mile Poker Run will depart promptly at 10 am and proceed to Tortuga's, JT's Seafood Shack, and Ice House Saloon before concluding at the Beach Front Grille in Flagler Beach for prizes, raffle drawings, 50/50 drawing, games and entertainment. Prize for the winning hand is $100 in cash. Registration is $20 per participant/driver and $10 for passengers. The club is offering one free registration for each five from the same motorcycle or car club. Rotary Club of Palm Coast is seeking raffle prizes. For more information contact Kim Carney, Event Chair, [email protected] 386-871-9328 or Dena McKinley, Public Relations Chair, [email protected] 740-973-0025.
Saturday: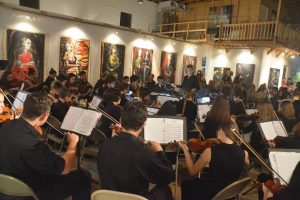 The Flagler Youth Orchestra's top ensemble is in concert at Salvo Art House at 6 p.m., 802 E. Moody Blvd., Bunnell. Doors open at 5:30 pm. Wine and hors d'oeuvres. There is a $10 cover charge, children get in free. A portion of the cover charge will be donated to the Flagler Youth Orchestra. Contact Cheryl at 386/503-3190 for information. Bring lawn chairs if you can.
Saturday: Jo Koy: Break The Mold Tour, live, 7 p.m. At the Peabody Auditorium, 600 Auditorium Boulevard, Daytona Beach. Call 386/671-3462 or book tickets here starting around $40.
Saturday-Sunday: Celtic Festival: Saturate your senses in the sights, sounds and tastes of Celtic heritage when the Ormond Beach Celtic Festival returns to Rockefeller Gardens on both sides of the Granada bridge with folk music, food and fun from the seven Celtic Nations and beyond. This eight-year old festival occupies two downtown parks along the Halifax River and fills them with 5 music stages, a Highland Games, clans and Celtic societies from throughout the region as well as a host of other activities. Voted the Best Local Event in the 2017 News-Journal's Readers Choice poll, the weekend attracts more than 8,000 locals and visitors each year. Admission is $10 each day for adults. Children 12 and under are admitted free. There is plenty of free parking, including free off-site parking with free shuttle service to allow everyone access to the Festival activities. See the more complete press release here or contact Julia Truilo, Executive Director, Ormond Beach MainStreet, [email protected] or 386-492-2938.

Saturday: Stetson University Symphonic Band, Douglas Phillips, conductor, Tammara K. Phillips, flute. For the Stetson University Symphonic Band's final concert of the academic year, the Stetson Band proudly shares the stage with flute professor and soloist Dr. Tammara Phillips to present the world premiere performance of Sydney Hodkinson's MOSAIC in SILVER (Poem for Solo Flute(s) and Wind-Metal Orchestra). A world-renowned composer, Dr. Hodkinson serves as the Almand Chair of Composition in the Stetson University School of Music. This eclectic night of music will begin with a performance by the Stetson University Trombone Choir under the direction of trombone professor Mr. David Schmidt. The concert also features American composer David Maslanka's 1981 landmark work for wind band, A Child's Garden of Dreams. The evening's musical journey will conclude with Ottorino Respighi's colorful and evocative 1924 tone poem, The Pines of Rome. 7:30 p.m. Lee Chapel in Elizabeth Hall 421 N. Woodland Blvd., DeLand, $10 adult, $5 youth and student, no charge for 12 and younger. Tickets available at the door or at www.stetson.edu/music-tickets.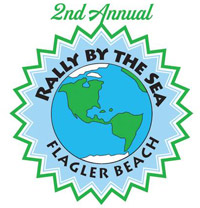 Sunday: Coquina Coast Democratic Progressive Caucus's Rally by the Sea, Veterans Park in Flagler Beach, 1 to 3 p.m. Democratic congressional candidates Stephen Sevigny, Nancy Soderberg and John Upchurch are all expected to attend, as are candidates for other offices: Adam Morley (State House District 24), R. David Walker (Commissioner of Agriculture) and Carl Jones (Flagler County School Board). The rally is in conjunction with a celebration of Earth Day. Call 386-984-5559 or [email protected].
Starting Sunday: Plein Air Paint Out: The St. Augustine Art Association presents the 2nd Annual St. Augustine Plen Air Paint Out. The event is open to local, regional and national artists and celebrates the oldest city's historical, architectural and coastal beauty by painting en plein air, a French term for "painting in open air", a time-honored practice dating back to the mid-19th century. Selected works will be featured in the exhibit Where Art Meets History at the St. Augustine Art Association and monetary awards will be given to winners. Location: St. Augustine Art Association, 22 Marine St. St. Augustine, FL. For more information, call (904) 824-2310 or visit www.staaa.org/pleinair. The 22nd Annual Taste of St. Augustine Festival.
Thursday through Sunday: Stetson University Theater Arts presents five one-act plays directed by students: "Up & At 'Em" by Nathaniel Maciag, "Three Guys and a Brenda" by Adam Bock, "Daniel on a Thursday" by Garth Wingfield, "Poof!" by Lynn Nottage and "Variations on the Death of Trotsky" by David Ives, all five on stage each evening, Thursday, Friday, Saturday at 8 p.m., Sunday at 3 p.m. Tickets are $12 for adults, $10 for seniors and non-Stetson students. Stetson students, faculty, and staff are free with their ID. Performances are at Second Stage Theater in the Museum of Art, 600 N. Woodland Blvd., DeLand. For ticket reservations or questions: 386-822-8700.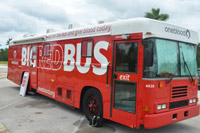 Blood Donations: The Big Red Bus will be at the following locations this week:
Sunday: Lowe's, 315 Cypress Edge Drive, Palm Coast, 11 a.m. to 5 p.m.

Jail Bookings and Last 24 Hours' Incidents in Flagler, Palm Coast, Flagler Beach, Bunnell
Sources: Flagler County Sheriff's Office, Flagler Beach Police Department, Bunnell Police Department. This is Flagler County's only comprehensive, one-stop compilation of all local law enforcement's daily day and night shift commanders' reports.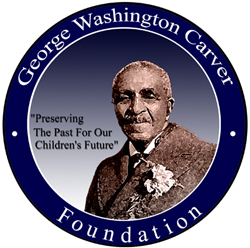 The Online auction to benefit the G.W. Carver Center in Bunnell is now open. Art Work, Local Experiences, Restaurant Gift Cards, Baskets, FCYC Summer Camp Registration & Trip Specials, Window Cleaning, Kayaking Tour, Furniture, World Wide Time Share, Camping Rentals, and the list goes on and on. The purpose of the auction is to raise money to go back into the development of the Carver Center. The Flagler County School Board and Flagler County Government have both owned and managed the facility over the years. Due to budgetary constraints it appeared it would be necessary to close the facility in 2010. A coalition was born to save the Gym and restore it as a community center. Our foundation was created to serve this facility with grant funding and equipment/supply needs. In order to participate in this auction you must register for a bidder account here. On the last day of the auction if a bidder submits a bid in the last 3 minutes before auction closes that item will extend for another 3 minutes and that process will repeat for up to a half hour the official close. Go bid here. If you have any questions please contact us via email at [email protected]


At the Florida Agricultural Museum: Our two new Fantastic Summer Camp Programs with Cathy Tallacksen, Instructor. Pioneer Life Ways, and Native American Traditions. 9 a.m. to 3 p.m. Monday through Friday, four sessions available, $200 per week. Sibling discount, $175. Hurry and sign your child up HERE: https://form.jotform.com/80727305907964 and click here to see the full poster.

In Florida and in State Government:
Note: Some proceedings below can be followed live on the Florida Channel. Most legislative proceedings can be followed through the Senate or House websites.

ETHICS COMMISSION MEETS: The Florida Commission on Ethics is scheduled to meet. (Friday, 8:30 a.m., 1st District Court of Appeal, 2000 Drayton Dr., Tallahassee.)
CONSTITUTION REVISION COMMISSION MEETS: The Florida Constitution Revision Commission is scheduled to meet as it finalizes proposed constitutional amendments for the November ballot. The commission is considering a dozen ballot proposals that embody 24 potential changes to the Florida Constitution. If the measures win support from at least 22 of the 37 commission members, they will be placed on the Nov. 6 general-election ballot. (Friday, 9 a.m., Senate chamber, the Capitol.)
UNEMPLOYMENT NUMBERS RELEASED: The Florida Department of Economic Opportunity is scheduled to release March unemployment figures. (Friday, 10 a.m.)
—-Compiled by the News Service of Florida and FlaglerLive

Cats and Dogs Looking For Homes
Missing Turtle: A large, 110-lb tortoise has gone missing. It was last seen in the area of the Pet Supermarket-Joe's Pizza-Taco Bell area of Palm coast, off Palm Coast Parkway. The sulcatta tortoise, named Maddy, is 14 years old. Reward for her safe return. Please call Keith at 386 503 3525. See the images below: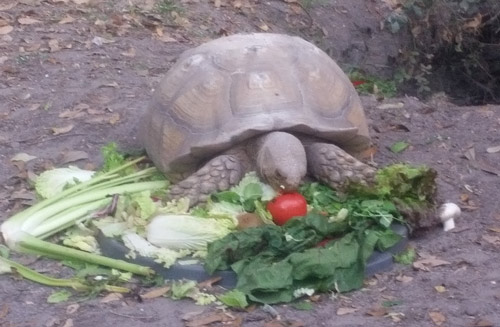 The following is provided as a service to Community Cats of Palm Coast and the Flagler Humane Society. Should you have a lost pet and would like it noticed here, please contact us at

[email protected]

.
Cats and Dogs Looking for Homes is provided as a service to Community Cats of Palm Coast and the Flagler Humane Society. Should you have a lost pet and would like it noticed here, please contact us at

[email protected]

.

To • include your event in this section, please email the details, including date, time, a brief description of the event, contact information, and, if you wish, an image, please use this form.

Keep Up with Donald Trump's attacks on the press through the ACLU's running tab here.
Keep Up with mass shootings in a running database here.

Palm Coast Construction and Development Progress Reports
Here's a summary of the latest city developments as of April 13, 2018, with a link to the full week in review here.
Click to access week-in-review-april-13-20181.pdf

Road and Interstate Construction:

Emmanuel Chabrier's España Rhapsody For Orchestra
Previous Codas: