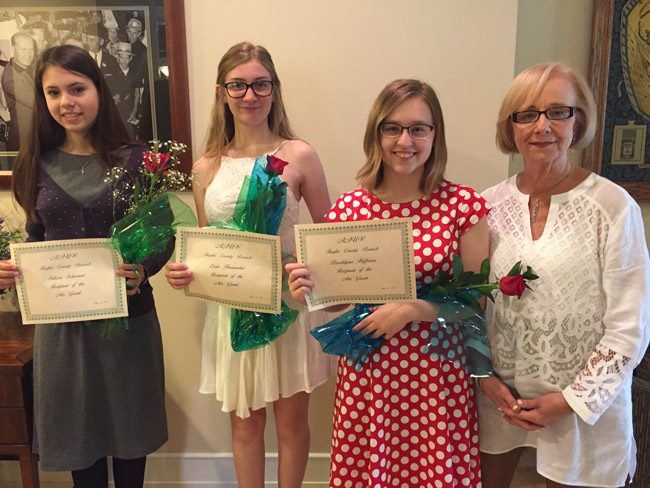 Today: Partly cloudy in the morning then clearing. Highs in the mid 80s inland…in the lower 80s coast. Northeast winds 10 to 15 mph. Tonight: Clear. Lows in the mid 60s. East winds 5 to 10 mph. Details here.
Drought Index is at 476.
Today's tides: at the beaches, at the Intracoastal Waterway.
Today's document from the National Archives.
The OED's Word of the Day: fulguration, n..
The Live Community Calendar
Today's jail bookings.
Today's Briefing: Quick Links

"A new assault of noise interrupted the recollection: some men wearing hardhats were pounding the asphalt with pneumatic drills. Into this record, from somewhere overhead, as it from heaven, give me a piano rendition of a Bach fugue. Someone on top someone on the top floor at evidently open the window and turned up the volume all the way, so the box severe beauty sounded a warning to a world that have gone awry. However, box fugue was no match for the pneumatic drills and cars; on the contrary, cars and drills appropriate of buckets part of their own few, so that Agnes had to cover her ears with her hands and continue to walk like that down the street."
–Milan Kundera, from Immortality (Perennial Classics)
. For a Bach fugue, see below.

Note: all government meetings noticed below are free and open to the public unless otherwise indicated. Many can be heard or seen live through each agency's website.
The Sheriff's daily incident reports and jail bookings are posted here.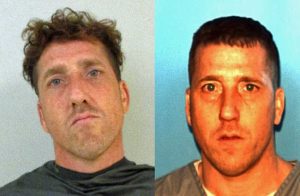 Sean Monti on trial: Sean Monti, a felon who's kept Flagler County Sheriff's deputies busy since his release from his last prison stint, goes on trial before Judge Dennis Craig this morning, in Courtroom 401 of the Flagler County Courthouse, with jury selection. Monti faces various charges including aggravated stalking, tampering with a witness, contempt of court, burglary, aggravated battery, principal to grand theft and obstructing an officer without violence.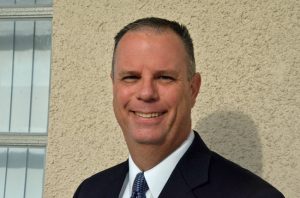 The Flagler Beach Police Department and the local 7-ELEVEN store have partnered to host another edition of "Doughnuts with Doughney" from 8 to 10 a.m. The Flagler Beach 7-ELEVEN convenience store is at 408 South Oceanshore Boulevard. The two hours in that it provide the public an opportunity to meet and speak openly with Chief Doughney about issues or concerns in Flagler Beach. The location of the meeting provides citizens easy access to both the 7-ELEVEN and Chief Doughney, in a relaxed, non-threatening atmosphere.

The Flagler County Commission meets for a 2:30 p.m. workshop at the Emergency Operations Center behind the Government Services Building in Bunnell, then a 5 p.m. meeting in board chambers at the GSB. The workshop will entail discussions about new voting precinct boundaries and voting equipment, an update from the Health Department, and a discussion of the de-annexation of a property in contention between Palm Coast and the county. At the meeting, the commission is expected to approve the $65,000 purchase of a property on Justice Lane, near the county jail.
The Bunnell Planning and Zoning Board meets at 7 p.m. at City Hall at 201 West Moody Boulevard.
Free legal clinics: The Clerk of Circuit Court and Comptroller in partnership with the Flagler County Bar Association is proud to present a four part series of legal clinics free of charge. Come out and speak to attorneys who are experts in their respective field of law for free. These clinics will be held at the Flagler County courthouse in the 1st floor jury assembly room, 1769 E. Moody Blvd. building #1, Bunnell, from 5 p.m. to 7 p.m. Today's class: Family Law: Divorce, Name change, Adoption, Domestic Violence Injunctions etc. See the flyer here.

The Palm Coast Arts Foundation Blows Past 80% Of Its Fundraising Goal
The Palm Coast Arts Foundation is closing in on its goal to raise $50,000 to add a a roof to its big new stage at its home in Town Center. The deadline is May 19. Help them out here. And listen to an interview with Executive Director Nancy Crouch below:
Flagler Beach Public Library Closed Until Wednesday
The City of Flagler Beach Library will be closed Thursday, May 11, 2017 through Wednesday, May 17, 2017 for repairs.
Adult Basketball League, June 5 Through July
Monday and Wednesday evenings from June 5 through July, games start at 7 p.m., 8 p.m. and 9 p.m. at Buddy Taylor Middle School, 4500 Belle Terre Pkwy., Palm Coast. Register as a team for this 5-a-side style play. Ages 18+ Compete for the title of league champions and free entry into next year's league. The league includes eight regular season games, one game played every hour, single-elimination tournament, three FHSAA certified officials per game, game equipment and prizes. Fees are $360 team/$43 free agent for Super Early Bird Registration through May 7; $400 team/$50 free agent for Early Bird Registration May 8-15; and $440 team/$56 free agent for Regular Registration May 16-June 2. Register at: www.palmcoastgov.com/register or call 386-986-2323.

In Florida and in State Government:
Note: Some proceedings below can be followed live on the Florida Channel. Most legislative proceedings can be followed through the Senate or House websites.

U.S. Rep. Debbie Wasserman Schultz, D-Fla., will host a Jewish American Heritage Month event. (10 a.m., David Posnack Jewish Community Center, 5850 South Pine Island Road, Davie.)
Hunger: U.S. Rep. Ted Deutch, D-Fla., and U.S. Rep. Lois Frankel, D-Fla., will host a roundtable discussion with groups involved in programs to fight hunger during the summer. (10:30 a.m., Lynn University, Snyder Ideas Lab, International Business Center, 3601 North Military Trail, Boca Raton.)
Agriculture commissioner campaign: State Rep. Matt Caldwell, R-North Fort Myers, will kick off his 2018 campaign to become Florida agriculture commissioner. (Monday, 11:15 a.m., Sun Harvest Citrus, 14601 Six Mile Cypress Parkway, Fort Myers.)
LOBBYIST COMPENSATION REPORTS DUE: Lobbyists face a Monday deadline for filing reports showing their compensation from Jan. 1 through March 31.
–Compiled by the News Service of Florida and FlaglerLive

In Coming Days in Palm Coast, Flagler and the Occasional Beyond:
♦ May 16: The Flagler County School Board holds a workshop at the Government Services Building's Training Room 3B (third floor) on the contract with its new superintendent, James Tager.
♦ May 16: The Florida Judicial Qualifications Commission holds a hearing the the case of Circuit Judge Scott DuPont, who faces several charges of misconduct during his 2016 re-election election campaign. He has admitted wrongdoing. The 9 a.m. hearing is taking place in courtroom 406-7 at the Duval County Courthouse, 501 W. Adams Street, Jacksonville, before a six-member panel: Eugene Pettis, Steven P. DeLuca, Robert Morris, Michele Cummings, Harry Duncanson (a lay member of the commission) and Jerome S. Osteryoung.
♦ May 18: County Commissioner Nate McLaughlin hosts a town hall meeting at the Hidden Trails Community Center in West Flagler at 5:30 p.m. Overview of issues related to the Daytona North Community. Guest speakers include Debbie Neuman with Focus on Flagler Youth Coalition and Kim Hale with Flagler Sheriff's Police Athletic League (PAL).
♦ May 18: Food Truck Tuesday, 5-8 p.m. at Central Park in Town Center, 975 Central Ave, Palm Coast. Purchase and enjoy delicious cuisine available from food trucks situated along Park Street next to Central Park. Free entertainment is also provided. More info: www.palmcoast.gov.com/foodtruck or call 386-986-2323.
♦ May 18: The Flagler County Sheriff's Office holds a candlelight vigil at 7:30 p.m. at the Flagler County courthouse, followed by a walk to the Sheriff's Operations Center at 7:45 p.m.
♦ May 18: Go Natural Thursday Nature Walk – Thursday, May 18, 8:30 a.m. at Long Creek Nature Preserve, 1050 Palm Harbor Pkwy., Palm Coast. As part of the Mayor's Healthy Community Challenge, join Palm Coast Environmental Planner Denise Bevan for a guided nature walk through the nature preserve. Free, but please sign up at www.palmcoastgov.com/healthy. More info: 386-986-2323.
♦ May 19: Kayaking College Waterway, 8:30 a.m. at Long Creek Nature Preserve, 1050 Palm Harbor Pkwy., Palm Coast. As part of the Mayor's Healthy Community Challenge, join Palm Coast Digital Communications Coordinator Jason Giraulo on a kayaking trip along College Waterway. Free, but please sign up at www.palmcoastgov.com/healthy. More info: 386-986-2323.
♦ May 19: Lunch N' Lecture Series, 11 a.m.-12:30 p.m. at Palm Coast City Hall, 160 Lake Ave: Palm Coast Astronomy Club member and volunteer NASA Solar System Ambassador Lee Bentzley will talk about the total solar eclipse coming Aug. 21. Lee will define what an eclipse is and tell how to protect your eyes while viewing this once-in-a-lifetime event. The lecture and lunch are free, but pre-registration is required (while space available) by 11 a.m. May 17: www.palmcoastgov.com/register. More info: 386-986-2323.
♦ May 20: Walk with the Mayor, 9 a.m. at Central Park, 975 Central Ave., Palm Coast. As part of the Mayor's Healthy Community Challenge, join Palm Coast Mayor Milissa Holland for a walk around Central Park and Town Center. Meet at the main stage area at the Central Avenue front entrance. Free, but please sign up in advance at www.palmcoastgov.com/healthy. More info: 386-986-2323.
♦ May 20: First Aid and CPR/AED Class, 9 a.m.-4 p.m. at Frieda Zamba Swimming Pool classroom 339 Parkview Ave., Palm Coast. This class is a 7-hour course (one hour for lunch) designed to meet OSHA regulations and teach administering CPR to children and adults, using an Automated External Defibrillator (AED), using a mask or barrier device, assisting with bleeding, broken bones. $5/person with pre-registration required by 9 a.m. May 18. Sign up at www.palmcoastgov.com/cpr. More info: [email protected] or 386-986-2300.
♦ May 25: Go Natural Thursday Birding Walk, 8:30 a.m. at Linear Park, 31 Greenway Court, Palm Cosat. As part of the Mayor's Healthy Community Challenge, join Palm Coast Digital Communications Coordinator Jason Giraulo for a guided bird walk. Free, but please sign up at www.palmcoastgov.com/healthy. More info: 386-986-2323.
♦ May 26-28: Country 500 2017, also called "The Great American Music Fest at Daytona," featuring the biggest stars in country music spread over three days and nights, programmed on three huge performance stages-all specially designed and built for the festival. Country 500 will take place on the infield of the world-famous Daytona International Speedway, allowing fans to actually camp out in the infield.
♦ May 27: Wine Walk: Explore interesting wines inside and outside host locations and walk Flagler Avenue in New Smyrna Beach from 1-7 p.m. During the progressive event, taste your choice of more than 100 showcased wines. Wine tasting passports are $25 and are available at the corner of Flagler Avenue and Peninsula Avenue, at the corner of Flagler Avenue and Cooper Street, or at the corner of S. Atlantic and Flagler Avenue. Passports include 20 tasting tickets and a keepsake wine glass. Some locations feature both one- and multi-ticket wines to sample. Those who want to share their 20 tasting tickets with a friend may get an additional wine glass for $5.


♦ June 1: Palm Coast Democratic Club Meeting at the African American Cultural Center on U.S. 1, Palm Coast. Guest speaker is Reverend Harry Parrott. The subject: Separation of Church and State, here in Florida and in America. Rev. Parrott has served on the National Leadership Council and National Advisory Councils of Americans United for many years. He was a plaintiff in at least two cases against the Governor of Florida in lawsuits to protect the separation of church and state. He is an excellent speaker. Meet and greet social is at 6:30, meeting at 7 p.m. Email [email protected] for information.
♦ June 3: Sample craft beers along historic canal street. in New Smirna Beach from 1 to 7 p.m. Tickets are $20 and include a six-ounce Canal Street souvenir glass and 12 sampling tickets that can be redeemed at 10 locations in the district. The walk is held on the first Saturday of each month. For more information, go here.
♦ June 3: Art Stroll and Gallery Walk, 10 a.m. to 5 p.m.: Artistic vendors set up along the historic Canal Street in New Smyrna Beach. Musical artists play from 11 a.m. – 1 p.m. in Christmas Park, 101 Live Oak Street. Galleries feature solo and group exhibitions and artist talks in the Douglas Avenue area of the district and at the Hub from 4-8 p.m. Admission is free.



Palm Coast Construction and Development Progress Reports
The following is an update of ongoing permitting, construction and development projects in Palm Coast, through May 12 (the city administration's full week in review is here):
Click to access week-in-review-may-12-20171.pdf

Road and Interstate Construction:

Bach's St. Anne Fugue, BWV 552, Performed by Diane Bush on the Organ
Previous Codas: