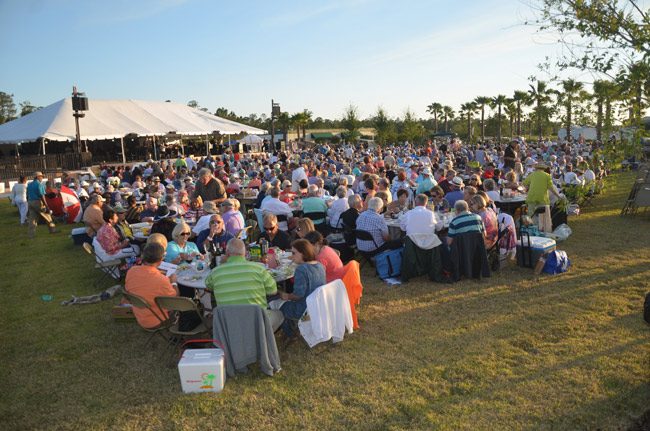 Today:Sunny. Highs in the lower 80s inland…in the upper 70s coast. East winds 5 to 10 mph. Tonight: Clear. Lows in the lower 60s. South winds 5 to 10 mph shifting to the southwest after midnight. Details here.
Drought Index is at 434.
Today's tides: at the beaches, at the Intracoastal Waterway.
Today's document from the National Archives.
The OED's Word of the Day: acte clair, n..
The Live Community Calendar
Today's jail bookings.
Today's Briefing: Quick Links


"Over the last seven years, the Republican Party has engaged in increasingly elaborate political suicide attempts. The G.O.P. has nominated cranks and erstwhile witches and Todd Akin in winnable Senate races. It has engaged in Somme-esque trench warfare within its own congressional caucus, shut down the government without a strategy for winning anything out of it, and campaigned on a sub-Ayn Randian narrative about the heroic businessman and the mooching 47 percent. And then, after all its prior efforts at seppuku failed, the party nominated Donald Trump for the presidency. You know how that turned out. So it would be a foolish prognosticator indeed who assumed that Thursday's House vote for the American Health Care Act, a misbegotten Obamacare quasi-replacement with the favorable ratings of diphtheria and the strong support of almost nobody on the right who cares about health policy, will necessarily be the undoing of the congressional G.O.P."
–Ross Douthat, from a column, "House Republicans Go Off the Cliff," in the May 6 New York Times.

Note: all government meetings noticed below are free and open to the public unless otherwise indicated. Many can be heard or seen live through each agency's website.
The Sheriff's daily incident reports and jail bookings are posted here.
The Flagler County Affordable Housing Advisory Committee meets at 8:30 a.m. in the Financial Services Conference Room, 1769 E. Moody Blvd., Bldg. 2, Third Floor, Bunnell.

The Palm Coast City Council meets in workshop at City Hall in Town Center, 9 a.m. The council will discuss a draft after-action report on the city's handling of the Hurricane Matthew Emergency (see the draft here). The council will also hear a presentation from the administration on "long-term financial planning," a presentation that, as is the habit of the administration, is suppressed from public view on the city's website until the council begins discussing it.
Flagler Planning and Development Board, 6 p.m. in board chambers at the Government Services Building, Bunnell.
The St. Johns River Water Management District Governing Board, which has jurisdiction over Flagler County, will meet after holding committee meetings. (Committee meetings start at 9 a.m., district headquarters, 4049 Reid St., Palatka.)
Advocacy and Aging: A Community Conversation, free at the Flagler County Public Library, 12:30 to 2:30 p.m. in Palm Coast. In recognition of Older Americans Month, you are invited to join regional and state-wide leaders for an important discussion on issues facing older adults and Flagler's growing aging population. Special guests will provide an overview of recent Legislative activities affecting older adults, a list of resources and tools people can use to advocate and information about local volunteer opportunities. See the flier here.
Women's Self Defense: Three-week class on consecutive Tuesdays, May 9, 16 and 23, 6-8 p.m., at Palm Coast City Hall, Community Wing, 160 Lake Ave., Palm Coast. Women, ages 12+, learn effective methods to ward off attackers from Sgt. Michael Lutz of the Flagler County Sheriff's Office. Become more aware of your surroundings and the methods to protect yourself. Classes are free, but pre-registration was required (while space available) at www.palmcoastgov.com/register. More info: 386-986-2323.

Seminole Woods Park entrance, parking area closure again on May 9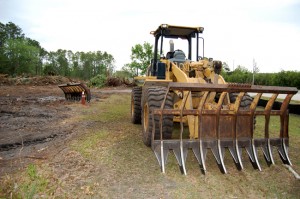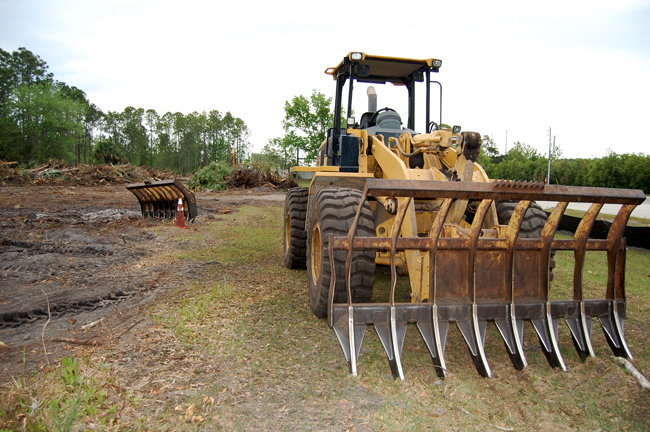 The entrance and parking area of Seminole Woods Neighborhood Park – located at 350 Sesame Blvd. – will again be closed Tuesday, May 9, as a contractor performs work at the park entrance area as part of a City of Palm Coast Utility water main project. The park itself will be open, but will not be accessible by vehicle. Additionally, there will be periodic, brief lane closures at the entrance to the park, and along Sesame Boulevard, Sleepy Hollow Trail and Slate Wood Court, while the work is being performed. The City of Palm Coast apologizes in advance for this inconvenience, but also appreciates the patience and cooperation of residents and motorists during this important utility project. The park entrance and parking area are expected to reopen Wednesday, May 10. For more information, call Customer Service at 386-986-2360.
County Road 13 Roadwork Begins, Single-lane Closures Begin Monday
Crews have started roadwork to widen and resurface County Road 13 between U.S. 1 and County Road 205. The work is scheduled to finish before September 28. There will be brief, single-lane closures to accommodate the work. "It shouldn't present too much of an inconvenience in the area, and we ask for your patience to keep the workers safe," County Administrator Craig Coffey said. "In the long run, the upgrades to the roadway will benefit the residents of Espanola and those who use it to get to western Flagler County."

In Florida and in State Government:
Note: Some proceedings below can be followed live on the Florida Channel. Most legislative proceedings can be followed through the Senate or House websites.

The state university system's Board of Governors will hold a conference call and is expected to receive an update about the 2017 legislative session (Call-in number: 1-888-670-3525. Code: 4122150353)
Be Scam Smart: The Florida Department of Financial Services will hold one in a series of "Be Scam Smart" workshops to help seniors avoid financial scams. (7 p.m., Jan Kaminis Platt Regional Library, 3910 South Manhattan Ave., Tampa.)
–Compiled by the News Service of Florida and FlaglerLive

In Coming Days in Palm Coast, Flagler and the Occasional Beyond:
♦ May 9, 16, 23: Women's Self Defense: Three-week class on consecutive Tuesdays, May 9, 16 and 23, 6-8 p.m., at Palm Coast City Hall, Community Wing, 160 Lake Ave., Palm Coast. Women, ages 12+, learn effective methods to ward off attackers from Sgt. Michael Lutz of the Flagler County Sheriff's Office. Become more aware of your surroundings and the methods to protect yourself. Classes are free, but pre-registration is required by 6 p.m. May 7 (while space available) at www.palmcoastgov.com/register. More info: 386-986-2323.
♦ May 10: Discover Trip to Old Florida, 8 a.m.-4:30 p.m. to and from Palm Coast City Hall, 160 Lake Ave. Take a look at "Ole Florida" on a road trip to Clermont with three stops: the Lake Ridge Winery, to sample seven different wines; the Presidents Museum; and the Florida Citrus Tower. Cost is $50; lunch at participant's expense at local BBQ restaurant. Pre-registration is required by May 3: www.palmcoastgov.com/register. More info: 386-986-2323.
♦ May 11-15: New Smyrna Beach Blues Festival. This much-anticipated returning event will feature scores of bands playing at multiple locations around town. Rich with history, tradition and diversity, the New Smyrna Beach Blues Festival will be THE place to get your groove on this summer. Admission is FREE unless otherwise stated; some locations are 21 and up. Details here.
♦ May 12: Love Can Move the World, at Ocean Art Gallery in Flagler Beach, 206 Moody Blvd., Flagler Beach, at 6 p.m. A program on the topic of Love, combining music, visual art and the spoken word. Renowned vocalist and inspirational speaker David Stork offers an opportunity to experience the multi-faceted array of love. Music captures the emotional impact of love in ways that words alone cannot express. As a picture paints a thousand words, music conveys the vibration of a thousand sentiments, moving the heart, invoking memories, inspiring dreams, impelling positive action. Seating is limited to the first 40 people; advance reservations are required. Reservations may be made by credit card at flagleroceanartgallery.com/events or by calling 386-693-4882.
♦ May 12: Movies in the Park, 8:20 p.m. in Central Park at Town Center, 975 Central Ave., Palm Coast. Families will enjoy a family friendly movie on the park's giant outdoor movie screen. This month's feature: Zootopia (PG). Bring your blanket, lawn chairs and snacks and invite your friends and neighbors to join you at this free, monthly family activity offered by Palm Coast Parks & Recreation and Flagler Schools. More info: 386-986-2323 and www.palmcoastgov.com/movies.
♦ May 15: The Flagler Beach Police Department and the local 7-ELEVEN store have partnered to host another edition of "Doughnuts with Doughney" from 8 to 10 a.m. The Flagler Beach 7-ELEVEN convenience store is at 408 South Oceanshore Boulevard. The two hours in that it provide the public an opportunity to meet and speak openly with Chief Doughney about issues or concerns in Flagler Beach. The location of the meeting provides citizens easy access to both the 7-ELEVEN and Chief Doughney, in a relaxed, non-threatening atmosphere.
♦ May 15: Free legal clinics: The Clerk of Circuit Court and Comptroller in partnership with the Flagler County Bar Association is proud to present a four part series of legal clinics free of charge. Come out and speak to attorneys who are experts in their respective field of law for free. These clinics will be held at the Flagler County courthouse in the 1st floor jury assembly room, 1769 E. Moody Blvd. building #1, Bunnell, from 5 p.m. to 7 p.m. Today's class: Family Law: Divorce, Name change, Adoption, Domestic Violence Injunctions etc. See the flyer here.
♦ May 16: The Flagler County School Board holds a workshop at the Government Services Building's Training Room 3B (third floor) on the contract with its new superintendent, James Tager.
♦ May 16: The Florida Judicial Qualifications Commission holds a hearing the the case of Circuit Judge Scott DuPont, who faces several charges of misconduct during his 2016 re-election election campaign. He has admitted wrongdoing. The 9 a.m. hearing is taking place in courtroom 406-7 at the Duval County Courthouse, 501 W. Adams Street, Jacksonville, before a six-member panel: Eugene Pettis, Steven P. DeLuca, Robert Morris, Michele Cummings, Harry Duncanson (a lay member of the commission) and Jerome S. Osteryoung.
♦ May 18: Food Truck Tuesday, 5-8 p.m. at Central Park in Town Center, 975 Central Ave, Palm Coast. Purchase and enjoy delicious cuisine available from food trucks situated along Park Street next to Central Park. Free entertainment is also provided. More info: www.palmcoast.gov.com/foodtruck or call 386-986-2323.
♦ May 18: The Flagler County Sheriff's Office holds a candlelight vigil at 7:30 p.m. at the Flagler County courthouse, followed by a walk to the Sheriff's Operations Center at 7:45 p.m.
♦ May 26-28: Country 500 2017, also called "The Great American Music Fest at Daytona," featuring the biggest stars in country music spread over three days and nights, programmed on three huge performance stages-all specially designed and built for the festival. Country 500 will take place on the infield of the world-famous Daytona International Speedway, allowing fans to actually camp out in the infield.
♦ May 27: Wine Walk: Explore interesting wines inside and outside host locations and walk Flagler Avenue in New Smyrna Beach from 1-7 p.m. During the progressive event, taste your choice of more than 100 showcased wines. Wine tasting passports are $25 and are available at the corner of Flagler Avenue and Peninsula Avenue, at the corner of Flagler Avenue and Cooper Street, or at the corner of S. Atlantic and Flagler Avenue. Passports include 20 tasting tickets and a keepsake wine glass. Some locations feature both one- and multi-ticket wines to sample. Those who want to share their 20 tasting tickets with a friend may get an additional wine glass for $5.
♦ June 3: Sample craft beers along historic canal street. in New Smirna Beach from 1 to 7 p.m. Tickets are $20 and include a six-ounce Canal Street souvenir glass and 12 sampling tickets that can be redeemed at 10 locations in the district. The walk is held on the first Saturday of each month. For more information, go here.
♦ June 3: Art Stroll and Gallery Walk, 10 a.m. to 5 p.m.: Artistic vendors set up along the historic Canal Street in New Smyrna Beach. Musical artists play from 11 a.m. – 1 p.m. in Christmas Park, 101 Live Oak Street. Galleries feature solo and group exhibitions and artist talks in the Douglas Avenue area of the district and at the Hub from 4-8 p.m. Admission is free.

In Florida, a bill that would allow residents to object to classroom materials awaits Gov. Rick Scott's signature https://t.co/cNcKTw8xvc pic.twitter.com/bd6M4kDTvZ

— FRONTLINE (@frontlinepbs) May 8, 2017
Trump administration poised to expand military role in Afghanistan, putting U.S. back on a war footing with Taliban https://t.co/0yCY4KG7p4

— The Washington Post (@washingtonpost) May 8, 2017
This Italian town has a unique approach to integrating refugees. pic.twitter.com/xcQ5EiJgM3

— Al Jazeera English (@AJEnglish) May 8, 2017
Long-dormant bacteria and viruses, trapped in ice for centuries, are reviving as Earth's climate warms https://t.co/25LrM1zGfG via @BBCEarth

— Michiko Kakutani (@michikokakutani) May 8, 2017
EPA just scrubbed even more mentions of climate change from its website https://t.co/xwqzQh9IBW pic.twitter.com/Hy4tNJOYMj

— Scientific American (@sciam) May 8, 2017
.@BorowitzReport: French Annoyingly Retain Right to Claim Intellectual Superiority Over Americans https://t.co/KW6CX7IAm9 pic.twitter.com/NSux7dQ7B6

— The New Yorker (@NewYorker) May 8, 2017


Palm Coast Construction and Development Progress Reports
The following is an update of ongoing permitting, construction and development projects in Palm Coast, through April 26 (the city administration's full week in review is here):
Click to access developments-april-28-2017.pdf

Road and Interstate Construction:

Arthur Rubinstein Performs Saint-Saëns's Piano Concerto No 2 in G minor, Op 22
Previous Codas: