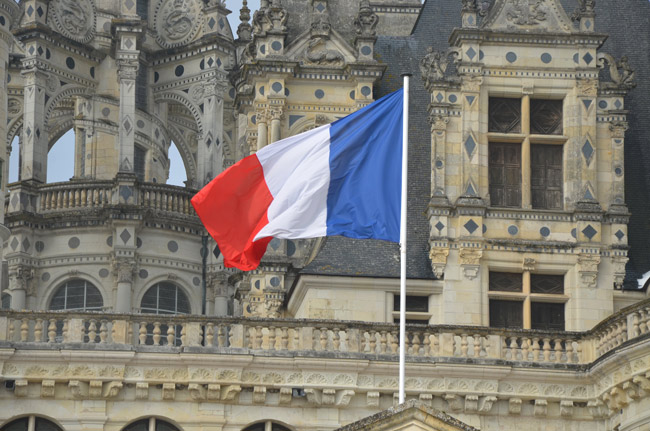 Today: Sunny. Highs in the mid 80s inland…in the lower 80s coast. Northeast winds 10 to 15 mph. Tonight: Clear. Lows in the upper 50s. East winds 5 mph shifting to the south after midnight. Details here.
Drought Index is at 422.
Today's tides: at the beaches, at the Intracoastal Waterway.
Today's document from the National Archives.
The OED's Word of the Day: earthshine, n..
The Live Community Calendar
Today's jail bookings.
Today's Briefing: Quick Links

"'There are two social classes in Pakistan,' Professor Superb said to his unsuspecting audience, gripping the podium with both hands as he spoke. 'The first group, large and sweaty, contains those referred to as the masses. The second group is much smaller, but its members exercise vastly greater control over their immediate environment and are collectively termed the elite. The distinction between members of these two groups is made on the basis of control of an important resource: air-conditioning. You see, the elite have managed to re-create for themselves the living standards of say, Sweden, without leaving the dusty plains of the subcontinent. They're a mixed lot—Punjabis and Pathans, Sindhis and Baluch, smugglers, mullahs, soldiers, industrialists—united by their residence in an artificially cooled world. They wake up in air-conditioned houses, drive air-conditioned cars to air-conditioned offices, grab lunch in air-conditioned restaurants (rights of admission reserved), and at the end the day go home to their air-conditioned lounges to relax in front of their wide-screen TVs. And if they should think about the rest of the people, the great uncooled, and become uneasy as they lie under their blankets in the middle of the summer there is always prayer, five times a day, which they hope will gain them admittance to an air-conditioned heaven, or at very least, a long, cool drink during a fiery day in hell."
–Mohsin Hamid, from Moth Smoke
.

Note: all government meetings noticed below are free and open to the public unless otherwise indicated. Many can be heard or seen live through each agency's website.
The Sheriff's daily incident reports and jail bookings are posted here.
Emergency Medical Services Advisory Board, 9:30 a.m., Emergency Operations Center • 1769 E. Moody Blvd., Building 3, Bunnell.
The Flagler County Library Board of Trustees meets at 4:30 p.m. in the Doug Cisney Room at the library off Palm Coast Parkway.
The Bunnell City Commission meets at 7 p.m. at City Hall, 201 West Moody Boulevard, Bunnell. The commission will consider the draft of a Bingo Ordinance by Chiumento Selis Dwyer Law Firm authorizing "Instant Bingo Machines" within City of Bunnell. The commission welcomes several new city employees–Police Officer Michelle Wichman, Community Development Coordinator Jameun Hamilton, LeAnne Burke in the Finance Department, and some Utility Department employees. The commission will consider cancelling the Florida Department of Transportation traffic light repair and maintenance contract.
Free community Fitcamp, 6:30 p.m. in Palm Coast's Town Center: Bringing people together to stay healthy and active. Open to all ages and experiences to work out together in a group environment for extra support, motivation and friendship.

County Road 13 Roadwork Begins, Single-lane Closures Begin Monday
Crews have started roadwork to widen and resurface County Road 13 between U.S. 1 and County Road 205. The work is scheduled to finish before September 28. There will be brief, single-lane closures to accommodate the work. "It shouldn't present too much of an inconvenience in the area, and we ask for your patience to keep the workers safe," County Administrator Craig Coffey said. "In the long run, the upgrades to the roadway will benefit the residents of Espanola and those who use it to get to western Flagler County."

In Florida and in State Government:
Note: Some proceedings below can be followed live on the Florida Channel. Most legislative proceedings can be followed through the Senate or House websites.

The House and Senate are expected to meet and take up a proposed $82.4 billion for the 2017-2018 fiscal year. Approval of the budget and related bills would wrap up the legislative session.
The Florida Public Service Commission will hold a customer-service hearing and a technical hearing, as it considers a request by Utilities Inc. of Florida for consolidated rates. The company provides water and wastewater service to 27 systems in 10 counties. (Customer hearing at 9:30 a.m., technical hearing at 1:30 p.m., Betty Easley Conference Center, 4075 Esplanade Way, Tallahassee.)
Florida Supreme Court Chief Justice Jorge Labarga will provide a keynote address during a Law Day event hosted by Legal Services of North Florida, the Legal Aid Foundation of the Tallahassee Bar Association and the Florida State University College of Law. (5 p.m., Florida State University, Turnbull Conference Center, 555 West Pensacola St., Tallahassee.)
–Compiled by the News Service of Florida and FlaglerLive

In Coming Days in Palm Coast, Flagler and the Occasional Beyond:
♦ May 9, 16, 23: Women's Self Defense: Three-week class on consecutive Tuesdays, May 9, 16 and 23, 6-8 p.m., at Palm Coast City Hall, Community Wing, 160 Lake Ave., Palm Coast. Women, ages 12+, learn effective methods to ward off attackers from Sgt. Michael Lutz of the Flagler County Sheriff's Office. Become more aware of your surroundings and the methods to protect yourself. Classes are free, but pre-registration is required by 6 p.m. May 7 (while space available) at www.palmcoastgov.com/register. More info: 386-986-2323.
♦ May 10: Discover Trip to Old Florida, 8 a.m.-4:30 p.m. to and from Palm Coast City Hall, 160 Lake Ave. Take a look at "Ole Florida" on a road trip to Clermont with three stops: the Lake Ridge Winery, to sample seven different wines; the Presidents Museum; and the Florida Citrus Tower. Cost is $50; lunch at participant's expense at local BBQ restaurant. Pre-registration is required by May 3: www.palmcoastgov.com/register. More info: 386-986-2323.
♦ May 11-15: New Smyrna Beach Blues Festival. This much-anticipated returning event will feature scores of bands playing at multiple locations around town. Rich with history, tradition and diversity, the New Smyrna Beach Blues Festival will be THE place to get your groove on this summer. Admission is FREE unless otherwise stated; some locations are 21 and up. Details here.
♦ May 12: Movies in the Park, 8:20 p.m. in Central Park at Town Center, 975 Central Ave., Palm Coast. Families will enjoy a family friendly movie on the park's giant outdoor movie screen. This month's feature: Zootopia (PG). Bring your blanket, lawn chairs and snacks and invite your friends and neighbors to join you at this free, monthly family activity offered by Palm Coast Parks & Recreation and Flagler Schools. More info: 386-986-2323 and www.palmcoastgov.com/movies.
♦ May 15: The Flagler Beach Police Department and the local 7-ELEVEN store have partnered to host another edition of "Doughnuts with Doughney" from 8 to 10 a.m. The Flagler Beach 7-ELEVEN convenience store is at 408 South Oceanshore Boulevard. The two hours in that it provide the public an opportunity to meet and speak openly with Chief Doughney about issues or concerns in Flagler Beach. The location of the meeting provides citizens easy access to both the 7-ELEVEN and Chief Doughney, in a relaxed, non-threatening atmosphere.
♦ May 15: Free legal clinics: The Clerk of Circuit Court and Comptroller in partnership with the Flagler County Bar Association is proud to present a four part series of legal clinics free of charge. Come out and speak to attorneys who are experts in their respective field of law for free. These clinics will be held at the Flagler County courthouse in the 1st floor jury assembly room, 1769 E. Moody Blvd. building #1, Bunnell, from 5 p.m. to 7 p.m. Today's class: Family Law: Divorce, Name change, Adoption, Domestic Violence Injunctions etc. See the flyer here.
♦ May 16: The Flagler County School Board holds a workshop at the Government Services Building's Training Room 3B (third floor) on the contract with its new superintendent, James Tager.
♦ May 16: The Florida Judicial Qualifications Commission holds a hearing the the case of Circuit Judge Scott DuPont, who faces several charges of misconduct during his 2016 re-election election campaign. He has admitted wrongdoing. The 9 a.m. hearing is taking place in courtroom 406-7 at the Duval County Courthouse, 501 W. Adams Street, Jacksonville, before a six-member panel: Eugene Pettis, Steven P. DeLuca, Robert Morris, Michele Cummings, Harry Duncanson (a lay member of the commission) and Jerome S. Osteryoung.
♦ May 18: Food Truck Tuesday, 5-8 p.m. at Central Park in Town Center, 975 Central Ave, Palm Coast. Purchase and enjoy delicious cuisine available from food trucks situated along Park Street next to Central Park. Free entertainment is also provided. More info: www.palmcoast.gov.com/foodtruck or call 386-986-2323.
♦ May 18: The Flagler County Sheriff's Office holds a candlelight vigil at 7:30 p.m. at the Flagler County courthouse, followed by a walk to the Sheriff's Operations Center at 7:45 p.m.
♦ May 26-28: Country 500 2017, also called "The Great American Music Fest at Daytona," featuring the biggest stars in country music spread over three days and nights, programmed on three huge performance stages-all specially designed and built for the festival. Country 500 will take place on the infield of the world-famous Daytona International Speedway, allowing fans to actually camp out in the infield.
♦ May 27: Wine Walk: Explore interesting wines inside and outside host locations and walk Flagler Avenue in New Smyrna Beach from 1-7 p.m. During the progressive event, taste your choice of more than 100 showcased wines. Wine tasting passports are $25 and are available at the corner of Flagler Avenue and Peninsula Avenue, at the corner of Flagler Avenue and Cooper Street, or at the corner of S. Atlantic and Flagler Avenue. Passports include 20 tasting tickets and a keepsake wine glass. Some locations feature both one- and multi-ticket wines to sample. Those who want to share their 20 tasting tickets with a friend may get an additional wine glass for $5.
♦ June 3: Sample craft beers along historic canal street. in New Smirna Beach from 1 to 7 p.m. Tickets are $20 and include a six-ounce Canal Street souvenir glass and 12 sampling tickets that can be redeemed at 10 locations in the district. The walk is held on the first Saturday of each month. For more information, go here.
♦ June 3: Art Stroll and Gallery Walk, 10 a.m. to 5 p.m.: Artistic vendors set up along the historic Canal Street in New Smyrna Beach. Musical artists play from 11 a.m. – 1 p.m. in Christmas Park, 101 Live Oak Street. Galleries feature solo and group exhibitions and artist talks in the Douglas Avenue area of the district and at the Hub from 4-8 p.m. Admission is free.



Palm Coast Construction and Development Progress Reports
The following is an update of ongoing permitting, construction and development projects in Palm Coast, through April 26 (the city administration's full week in review is here):
Click to access developments-april-28-2017.pdf

Road and Interstate Construction:

Arthur Rubinstein Performs Saint-Saëns's Piano Concerto No 2 in G minor, Op 22
Previous Codas: