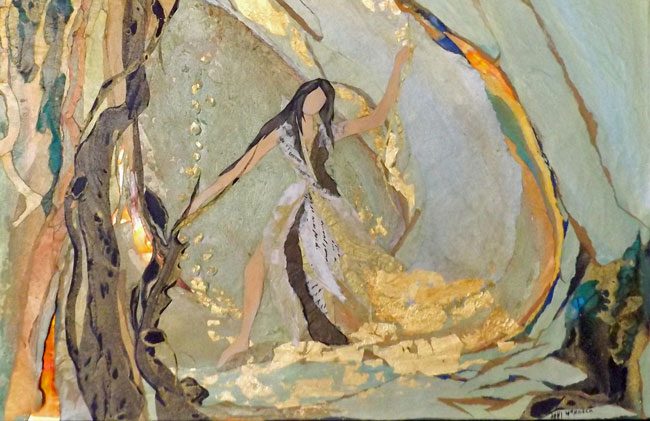 Weekend: Sunny. Highs in the 60s Friday, in the 70s Saturday and Sunday, lows in the 40s Friday night, in the 50s Saturday night, in the upper 40s Sunday night. Details here.
Drought Index is at 329.
Today's tides: at the beaches, at the Intracoastal Waterway.
Today's document from the National Archives.
The OED's Word of the Day: † clifty, adj.1.
The Live Community Calendar
Today's jail bookings.
Today's Briefing: Quick Links

"Once there was Louis Armstrong blowing his beautiful top in the muds of New Orleans; before him the mad musicians who had paraded on official days and broke up their Sousa marches into ragtime. Then there was swing, and Roy Eldridge, vigorous and virile, blasting the horn for everything it had in waves of power and logic and subtlety—leaning to it with glittering eyes and a lovely smile and sending it out broadcast to rock the jazz world. Then had come Charlie Parker, a kid in his mother's woodshed in Kansas City, blowing his taped-up alto among the logs, practicing on rainy days, coming Out to watch the old swinging Basie and Benny Moten band that had Hot Lips Page and the rest—Charlie Parker leaving home and coming to Harlem, and meeting mad Thelonius Monk and madder Gillespie—Charlie Parker in his early days when he was flipped and walked around in a circle while playing. Somewhat younger than Lester Young, also from KC, that gloomy, saintly goof in whom the history of jazz was wrapped; for when he held his horn high and horizontal from his mouth he blew the greatest; and as his hair grew longer and he got lazier and stretched-out, his horn came down halfway; till it finally fell all the way and today as he wears his thick-soled shoes so that he can't feel the sidewalks of life his horn is held weakly against his chest, and he blows cool and easy getout phrases. Here were the children of the American bop night."
–Jack Kerouac, from On the Road
.

Note: all government meetings noticed below are free and open to the public unless otherwise indicated. Many can be heard or seen live through each agency's website.
The Sheriff's daily incident reports and jail bookings are posted here.
Keep in mind: March is Women's History Month, and Bike Week begins Friday, March 10, and runs through Sunday, March 19: Please look both ways, twice, be safe, and look out for the safety of others.. It is also Spring Break all week for Flagler County Schools.
Take the Flagler County School Superintendent Survey: The school district is inviting residents, including students and faculty, to fill out this survey, letting school board members know what kind of superintendent you want to replace Jacob Oliva, who is leaving in June. This survey will be live until early March. It takes about 10 minutes. It's anonymous. Fill it out here.
Free For All Friday on WNZF, 9 a.m.: Host David Ayres welcomes Rep. Paul Renner, Palm Coast City Council member Heidi Shipley, and Palm Coast marketing director Cindi Lane, starting with a commentary by FlaglerLive Editor Pierre Tristam on saving Flagler County's beaches.
Friday: Lunch N' Lecture Series 11 a.m.-12:30 p.m. at Palm Coast City Hall, 160 Lake Ave. This month's topic: "Can I recycle this?" The lecture and lunch are free, but pre-registration for lunch was required (while space available) by March 15. More info: 386-986-2323.

Friday: The Gargiulo Art Foundation's 2016 Artist of the Year, Judi Wormeck, is featured in a month-long show at Ocean Art Gallery in Flagler Beach with an opening reception from 6 to 9 p.m. The event is free and open to all, at 206 Moody Boulevard (State Road 100) in Flagler Beach. Tom Gargiulo will present a Gallery Walk and a Q&A on March 30 at 6 p.m., and Judi Wormeck will have a demonstration on March 30 at 6 p.m. Gallery hours are Tuesday through Sunday, noon to 6 p.m. Details here.
Saturday: Fun Coast Down Syndrome's Annual Events: the "Up With Down" bike ride starts at 8:30 a.m. from Mezzaluna in Town Center in Palm Coast, the Buddy Walk is at 10 a.m. in Central Park.
Saturday: NCCAA Youth Sports Clinic, 9 a.m. check-in, with clinic from 9:30-11:30 a.m. at Indian Trails Sports Complex, 5445 Belle Terre Pkwy. and Palm Harbor Golf Club, 100 Cooper Lane. 6-16 year olds will enjoy free soccer, baseball, volleyball, basketball and golf instruction offered by professional coaches and collegiate athletes representing the National Christian College Athletic Association. Register online at www.palmcoastgov.com/register. More info: 386-986-2323.
Saturday-Sunday: TNT Dynamic Art and Craft Show, Veterans Park, Flagler Beach, each day from 10 a.m. to 5 p.m.: "From the love of exhibiting and managing other events for more than a total of 20 years, we felt a need to give exhibitors new venues to exhibit their works of Art of our exhibitors and helping with there needs." See the website.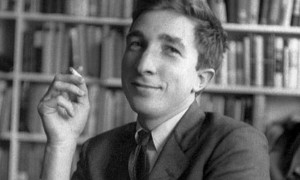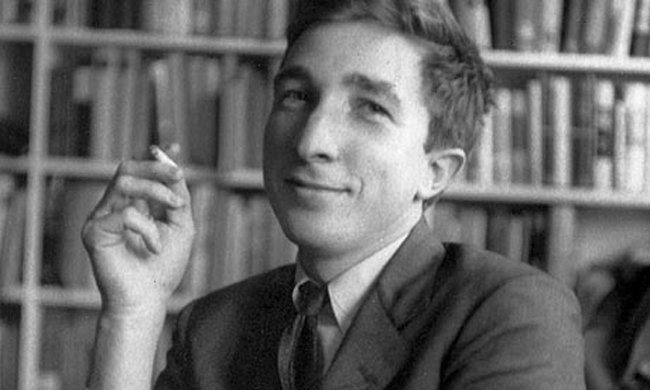 Mostly Useless Information: Friday is Forgive Mom and Dad Day. Saturday marks the anniversary, in 1931, of the first electric razor. The following year, on March 18, John Updike was born. He would go on to write some 60 books, chronicle the faiths and adulteries of Northeast pre-yuppies while redefining the norms of soft porn in American fiction, and write a few good short stories and a few good literary essays. His highest literary achievement was the Rabbit quartet ("Rabbit Run," "Rabbit Redux," "Rabbit Is Rich," and "Rabbit at Rest") which he wrote between 1960 and 1991 on the trail of Rabbit Angstrom, a Trump voter before the age of Trump. Updike died of lung cancer in 2009.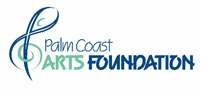 Palm Coast Arts Foundation's Annual Picnics and Pops Concert With the Jacksonville Symphony Orchestra, at Town Center: Tickets for the 10th Anniversary event, on May 7 at 6:30 p.m., are $40 for members of the foundation, $45 for the general public, through March 15. After March 15, tickets are $45 and $50, and a table of 10 goes for $450 for members, $500 for the general public. For tickets go to www.palmcoastartsfoundation.com or call 386-225-4394. See a full flier for the event here.
Open Registration for the 2017 Summer Camp at the Flagler County Youth Center for incoming 6th to 9th grade students is now open. To register, click here. The cost for the 2017 Summer Camp is $160 for the 1st child and $125 for every additional child. All payments must be made within 10 business days of submitting this form or you will have to re register. Please note spaces will be reserved on a first pay, first serve basis. Payment may be in Cash or a Check/Money order made out to FPCHS. Payment can either be dropped off or mailed to:
Flagler County Youth Center
5500 East Highway 100
Palm Coast, FL 32164
Please include a note with who the payment is for. If you have any questions please email [email protected] or call 386-437-7540 Ext.5102
Flagler Palm Coast Kiwanis Special Grant Awards: The final application deadline is March 31. Grants submitted after that date cannot be considered. Non-Profit Organizations and Schools that work with children are eligible to receive a grant for their proposal. Awards are given in amounts up to 5,000 dollars. Due to limited resources, not all projects can expect funding. Applications may be obtained on the FPC Kiwanis. Org website. All applications must be completed on the forms provided, though additional pages may be attached. An important requirement is that the grant not be the primary source of funding for the proposed project. Instructions on where to submit the electronic application are on the application letter with the download. The form is not interactive.

In Florida and in State Government:
Note: Some proceedings below can be followed live on the Florida Channel. Most legislative proceedings can be followed through the Senate or House websites.

Tallahassee Mayor Andrew Gillum, who is running for governor in 2018, is scheduled to speak at a conference of the Democratic Progressive Caucus of Florida. Rep. Sean Shaw, D-Tampa, also is expected to give a legislative update during an afternoon breakout session. (Saturday, Gillum speaks at noon, Hillsborough Classroom Teachers Association, 3102 North Habana Ave., Tampa.)
–Compiled by the News Service of Florida and FlaglerLive

In Coming Days in Palm Coast, Flagler and the Occasional Beyond:
♦ March 21: Food Truck Tuesday, 5-8 p.m. at Central Park in Town Center, 975 Central Ave, Palm Coast. Purchase and enjoy delicious cuisine available from food trucks situated along Park Street next to Central Park. Free entertainment is also provided. Proceeds this month will benefit the Parks & Recreation summer camp scholarship fund. More info: www.palmcoast.gov.com/foodtruck or call 386-986-2323.
♦ March 22: The boy Scouts Council holds its Golden Eagle Dinner at 6 p.m. at Hammock Beach Resort, honoring Bob Cuff, now a Palm coast City council member.
♦ March 23: Successful Women Sharing Career Strategies: a panel discussion hosted by the American Association of University Women (AAUW)'s Flagler branch, and featuring Flagler County Engineer Faith Alkhatib, Andrea Barr of TechTalk Studios, Palm Coast Mayor Milissa Holland, social media manager and marketing analyst Carmenda Laymon, and Flagler County Supervisor of Elections Kaiti Lenhart. The panel is moderated by Nancy Duke, at 2 p.m. at Daytona State College's Palm Coast campus, Building 3, Room 105.
♦ March 23: Tom Gargiulo will present a Gallery Walk and a Q&A on the works of 2016 Artist of the Year Judi Wormek, at 6 p.m. at Ocean Art Gallery, 206 Moody Boulevard (State Road 100) in Flagler Beach.
♦ March 28: The Flagler Forum, the discussion group organized by Ed Fuller, hosts a panel discussion featuring Flagler County's local media, including Palm Coast Observer Editor Brian McMillan, Flagler Broadcasting-WNZF General Manager David Ayres, Daytona Beach news-Journal Editor Pat Rice, and FlaglerLive Editor Pierre Tristam, at the Hilton Garden Inn, Palm Coast, at 6:30 p.m.
♦ March 30: The Flagler County Chamber of Commerce's Common Ground Breakfast at 8 a.m. at Grand Haven Country Club features a panel including Palm Coast Observer Editor Brian McMillan, Flagler Broadcasting-WNZF General Manager David Ayres, Daytona Beach news-Journal Editor Pat Rice, and FlaglerLive Editor Pierre Tristam.
♦ March 30: Flagler County schools' summer camps and activities expo, from 5:30 to 7:30 p.m. at the Buddy Taylor Middle School-Wadsworth Elementary cafeteria.
♦ March 30: 2016 Artist of the Year Judi Wormek presents a demonstration of her work at 6 p.m. at Ocean Art Gallery, 206 Moody Boulevard (State Road 100) in Flagler Beach.
♦ April 1: Stetson University is hosting an open forum discussion with St. Petersburg immigration attorney Arturo R. Rios on recent changes in immigration actions and law including the expansion of enforcement capabilities. This forum is free and open to the public. The forum is scheduled for April 1 at 1 p.m. at the Marshall & Vera Lea Rinker Welcome Center, 529 N. Woodland Blvd., DeLand. Details here.
♦ April 4: The American Association of University Women (AAUW)'s Flagler branch has a wine and cheese social at the Hammock Cheese shop, 5368 N Ocean Shore Blvd, Palm Coast, starting at 4 p.m.


♦ April 6: Palm Coast Democratic Club meeting, 7 p.m. at
♦ April 26: Anyone whose child has died is invited to an informal meeting to consider eventually establishing a local chapter of The Compassionate Friends, a nonprofit self-help bereavement support organization for families that have experienced the death of a child. There are some 650 such chapters across the country. The meeting will be from 6:30 to 8 p.m. at Florida Hospital Flagler in classrooms A&B. for more information, call John Brady at 610/428-3139. To learn more about The Compassionate Friends, visit their national website at www.compassionatefriends.org. The meeting is open to all parents, grandparents, and siblings over age 18 who has suffered the loss of a child of any age.
♦ April 29: The People's Climate Movement March, in conjunction with a march scheduled in Washington, D.C., will march locally, meeting at Wadsworth Park at 10 am and marching over the bridge to Veteran's Park in Flagler Beach, where there we will a rally and speakers sharing a wide variety of issues and information on how to get involved.
♦ May 16: The Florida Judicial Qualifications Commission holds a hearing the the case of Circuit Judge Scott DuPont, who faces several charges of misconduct during his 2016 re-election election campaign. He has admitted wrongdoing. The 9 a.m. hearing is taking place in courtroom 406-7 at the Duval County Courthouse, 501 W. Adams Street, Jacksonville, before a six-member panel: Eugene Pettis, Steven P. DeLuca, Robert Morris, Michele Cummings, Harry Duncanson (a lay member of the commission) and Jerome S. Osteryoung.



Palm Coast Construction and Development Progress Reports
The following is an update of ongoing permitting, construction and development projects in Palm Coast, through Feb. 24 (the city administration's full week in review is here):
Click to access development-february-22-2017.pdf

Road and Interstate Construction:

Peter Falk's Acceptance Speech for 1972 Emmy, for Colombo
Previous Codas: