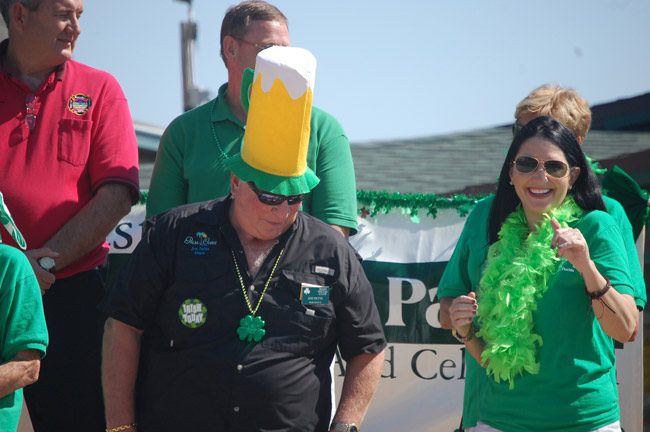 Today: Sunny. Highs around 60. North winds 5 to 10 mph. Lowest wind chill readings 24 to 29 in the morning. Tonight: Clear. Patchy frost after midnight. Lows in the mid 30s inland…in the upper 30s coast. Northeast winds 5 mph shifting to the northwest after midnight. Details here.
Drought Index is at 329.
Today's tides: at the beaches, at the Intracoastal Waterway.
Today's document from the National Archives.
The OED's Word of the Day: propter hoc, n., adv., and adj..
The Live Community Calendar
Today's jail bookings.
Today's Briefing: Quick Links

"Every man of great wealth who runs his business with cynical contempt for those prohibitions of the law which by hired cunning he can escape or evade is a menace to our community; and the community is not to be excused if it does not develop a spirit which actively frowns on and discountenances him. The great profession of the law should be that profession whose members ought to take the lead in the creation of just such a spirit. We all know that, as things actually are, many of the most influential and most highly remunerated members of the bar in every centre of wealth make it their special task to work out bold and ingenious schemes by which their very wealthy clients, individual or corporate, can evade the laws which are made to regulate in the interest of the public the use of great wealth. Now, the great lawyer who employs his talent and his learning in the highly remunerative task of enabling a very wealthy client to override or circumvent the law is doing all that in him lies to encourage the growth in this country of a spirit of dumb anger against all laws and of disbelief in their efficacy. Such a spirit may breed the demand that laws shall be made even more drastic against the rich, or else it may manifest itself in hostility to all laws. Surely Harvard has the right to expect from her sons a high standard of applied morality, whether their paths lead them into public life, into business, or into the great profession of the law, whose members are so potent in shaping the growth of the national soul."

–Theodore Roosevelt, from a 1905 commencement address at Harvard University.

Note: all government meetings noticed below are free and open to the public unless otherwise indicated. Many can be heard or seen live through each agency's website.
The Sheriff's daily incident reports and jail bookings are posted here.
Keep in mind: March is Women's History Month, and Bike Week begins Friday, March 10, and runs through Sunday, March 19: Please look both ways, twice, be safe, and look out for the safety of others.. It is also Spring Break all week for Flagler County Schools.
Take the Flagler County School Superintendent Survey: The school district is inviting residents, including students and faculty, to fill out this survey, letting school board members know what kind of superintendent you want to replace Jacob Oliva, who is leaving in June. This survey will be live until early March. It takes about 10 minutes. It's anonymous. Fill it out here.
No meetings or events of note today. But it is St. Patrick's Day Eve: every bar will likely be green with vomit, so wear boots, drive carefully, and don;t use the day's occasion as an excuse to pinch your way to sexist idiocy.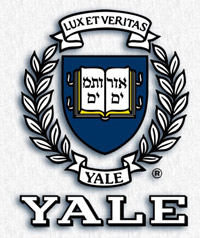 Mostly useless information: There was a time when the U.S. Senate knew how to reject an unfit nomination for attorney general: on this day in 1925, and for the second and final time, the Senate rejected the nomination of Charles B. Warren for attorney general by a vote of 46 to 39, dealing President Coolidge a blow. Warren was in the pocket of Big Sugar, and the Senate was still smarting from the Teapot Dome scandal during the brief Harding administration, when his interior secretary gave away oil leases to friends. On this day in 1959 every single Yale undergraduate is placed on probation and 40 students are arrested because of… a damn snowball fight at a St. Patrick's Day parade in New Haven. It began when students "pelted the last division of a St. Patrick's parade with snowballs," the New York Times reported, which drew about 1,000 students–and 100 policemen around Calhoun College, who, in a second incident, used water hoses as cannons against the students. The charges against students? "breach of peace," "resisting arrest" (a usually bogus charge, when unassociated with more serious offenses) and "abusing a police officer." All were released on bond. One of the students, Roger R. Coffman of Fort Lauderdale, 19, was arrested for "shouting an obscenity at an officer" (numerous court cases since have made such arrests illegal: it is stupid and infantile to shout obscenities at a law enforcement officer, but it is not against the law.) The Yale Daily News, the student newspaper, had its students' back, of course: it blamed them, calling them "clearly responsible" for the disturbance. Which, let's mention it again, was a snowball fight. But the paper also called police behavior "shocking," and went on to say: "It is the duty of Yale students and faculty members who were beaten, clubbed, punched and cursed during both incidents to bring to public attention the activities of some of the New Haven police who are unfit to wear the uniform of authority."
Among those students placed on probation? Bruce William Kauffman, who went on to be nominated to the federal bench by President Clinton, Ralph Winter, federal appeals court judge appointed by President Reagan (and still on the bench), William H. Yohn Jr., federal court judge appointed by President Nixon (he served until 1980), Michael Pertschuk, who chaired the Federal Trade Commission during the Carter administration, Victor Navasky, publisher of The Nation magazine until 2005 and chairman of the Columbia Journalism Review since, Clifford Alexander Jr., Harrison Goldin, who served in the New York State Senate, Salvador Laurel, vice president of the Philippines from 1986 to 1992, David Gergen, whos erved in the administrations of Nixon, Ford, Reagan and Clinton and is now a CNN pundit, Peter A. Diamond, who won the Nobel Prize in Economics in 2010, Alfred Gilman, who won the Nobel in medicine in 1994, the mega-attorney Floyd Abrams, who's appeared before the Supreme Court numerous times and has significantly influenced constitutional law, and of course Dick Cheney, the former vice president, who was a freshman in 1959 and, knowing him, likely waterboarded his victims with snowballs. Have we mentioned that it was a snowball fight?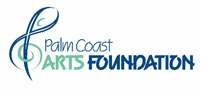 Palm Coast Arts Foundation's Annual Picnics and Pops Concert With the Jacksonville Symphony Orchestra, at Town Center: Tickets for the 10th Anniversary event, on May 7 at 6:30 p.m., are $40 for members of the foundation, $45 for the general public, through March 15. After March 15, tickets are $45 and $50, and a table of 10 goes for $450 for members, $500 for the general public. For tickets go to www.palmcoastartsfoundation.com or call 386-225-4394. See a full flier for the event here.
Open Registration for the 2017 Summer Camp at the Flagler County Youth Center for incoming 6th to 9th grade students is now open. To register, click here. The cost for the 2017 Summer Camp is $160 for the 1st child and $125 for every additional child. All payments must be made within 10 business days of submitting this form or you will have to re register. Please note spaces will be reserved on a first pay, first serve basis. Payment may be in Cash or a Check/Money order made out to FPCHS. Payment can either be dropped off or mailed to:
Flagler County Youth Center
5500 East Highway 100
Palm Coast, FL 32164
Please include a note with who the payment is for. If you have any questions please email [email protected] or call 386-437-7540 Ext.5102
Flagler Palm Coast Kiwanis Special Grant Awards: The final application deadline is March 31. Grants submitted after that date cannot be considered. Non-Profit Organizations and Schools that work with children are eligible to receive a grant for their proposal. Awards are given in amounts up to 5,000 dollars. Due to limited resources, not all projects can expect funding. Applications may be obtained on the FPC Kiwanis. Org website. All applications must be completed on the forms provided, though additional pages may be attached. An important requirement is that the grant not be the primary source of funding for the proposed project. Instructions on where to submit the electronic application are on the application letter with the download. The form is not interactive.

In Florida and in State Government:
Note: Some proceedings below can be followed live on the Florida Channel. Most legislative proceedings can be followed through the Senate or House websites.

The Senate will hold a floor session at 4 p.m.
The Florida Supreme Court is expected to release its weekly opinions at 11 a.m.
–Compiled by the News Service of Florida and FlaglerLive

In Coming Days in Palm Coast, Flagler and the Occasional Beyond:
♦ March 17: Lunch N' Lecture Series 11 a.m.-12:30 p.m. at Palm Coast City Hall, 160 Lake Ave. This month's topic: "Can I recycle this?" The lecture and lunch are free, but pre-registration is required (while space available) by 11 a.m. March 15: www.palmcoastgov.com/register. More info: 386-986-2323.


♦ March 17: The Gargiulo Art Foundation's 2016 Artist of the Year, Judi Wormeck, is featured in a month-long show at Ocean Art Gallery in Flagler Beach with an opening reception from 6 to 9 p.m. The event is free and open to all, at 206 Moody Boulevard (State Road 100) in Flagler Beach. Tom Gargiulo will present a Gallery Walk and a Q&A on March 30 at 6 p.m., and Judi Wormeck will have a demonstration on March 30 at 6 p.m. Gallery hours are Tuesday through Sunday, noon to 6 p.m.
♦ March 18: NCCAA Youth Sports Clinic, 9 a.m. check-in, with clinic from 9:30-11:30 a.m. at Indian Trails Sports Complex, 5445 Belle Terre Pkwy. and Palm Harbor Golf Club, 100 Cooper Lane. 6-16 year olds will enjoy free soccer, baseball, volleyball, basketball and golf instruction offered by professional coaches and collegiate athletes representing the National Christian College Athletic Association. Register online at www.palmcoastgov.com/register . More info: 386-986-2323.
♦ March 21: Food Truck Tuesday, 5-8 p.m. at Central Park in Town Center, 975 Central Ave, Palm Coast. Purchase and enjoy delicious cuisine available from food trucks situated along Park Street next to Central Park. Free entertainment is also provided. Proceeds this month will benefit the Parks & Recreation summer camp scholarship fund. More info: www.palmcoast.gov.com/foodtruck or call 386-986-2323.
♦ March 22: The boy Scouts Council holds its Golden Eagle Dinner at 6 p.m. at Hammock Beach Resort, honoring Bob Cuff, now a Palm coast City council member.
♦ March 23: Successful Women Sharing Career Strategies: a panel discussion hosted by the American Association of University Women (AAUW)'s Flagler branch, and featuring Flagler County Engineer Faith Alkhatib, Andrea Barr of TechTalk Studios, Palm Coast Mayor Milissa Holland, social media manager and marketing analyst Carmenda Laymon, and Flagler County Supervisor of Elections Kaiti Lenhart. The panel is moderated by Nancy Duke, at 2 p.m. at Daytona State College's Palm Coast campus, Building 3, Room 105.
♦ March 23: Tom Gargiulo will present a Gallery Walk and a Q&A on the works of 2016 Artist of the Year Judi Wormek, at 6 p.m. at Ocean Art Gallery, 206 Moody Boulevard (State Road 100) in Flagler Beach.
♦ March 28: The Flagler Forum, the discussion group organized by Ed Fuller, hosts a panel discussion featuring Flagler County's local media, including Palm Coast Observer Editor Brian McMillan, Flagler Broadcasting-WNZF General Manager David Ayres, Daytona Beach news-Journal Editor Pat Rice, and FlaglerLive Editor Pierre Tristam, at the Hilton Garden Inn, Palm Coast, at 6:30 p.m.
♦ March 30: The Flagler County Chamber of Commerce's Common Ground Breakfast at 8 a.m. at Grand Haven Country Club features a panel including Palm Coast Observer Editor Brian McMillan, Flagler Broadcasting-WNZF General Manager David Ayres, Daytona Beach news-Journal Editor Pat Rice, and FlaglerLive Editor Pierre Tristam.
♦ March 30: Flagler County schools' summer camps and activities expo, from 5:30 to 7:30 p.m. at the Buddy Taylor Middle School-Wadsworth Elementary cafeteria.
♦ March 30: 2016 Artist of the Year Judi Wormek presents a demonstration of her work at 6 p.m. at Ocean Art Gallery, 206 Moody Boulevard (State Road 100) in Flagler Beach.
♦ April 1: Stetson University is hosting an open forum discussion with St. Petersburg immigration attorney Arturo R. Rios on recent changes in immigration actions and law including the expansion of enforcement capabilities. This forum is free and open to the public. The forum is scheduled for April 1 at 1 p.m. at the Marshall & Vera Lea Rinker Welcome Center, 529 N. Woodland Blvd., DeLand. Details here.
♦ April 4: The American Association of University Women (AAUW)'s Flagler branch has a wine and cheese social at the Hammock Cheese shop, 5368 N Ocean Shore Blvd, Palm Coast, starting at 4 p.m.


♦ April 6: Palm Coast Democratic Club meeting, 7 p.m. at
♦ April 26: Anyone whose child has died is invited to an informal meeting to consider eventually establishing a local chapter of The Compassionate Friends, a nonprofit self-help bereavement support organization for families that have experienced the death of a child. There are some 650 such chapters across the country. The meeting will be from 6:30 to 8 p.m. at Florida Hospital Flagler in classrooms A&B. for more information, call John Brady at 610/428-3139. To learn more about The Compassionate Friends, visit their national website at www.compassionatefriends.org. The meeting is open to all parents, grandparents, and siblings over age 18 who has suffered the loss of a child of any age.
♦ April 29: The People's Climate Movement March, in conjunction with a march scheduled in Washington, D.C., will march locally, meeting at Wadsworth Park at 10 am and marching over the bridge to Veteran's Park in Flagler Beach, where there we will a rally and speakers sharing a wide variety of issues and information on how to get involved.
♦ May 16: The Florida Judicial Qualifications Commission holds a hearing the the case of Circuit Judge Scott DuPont, who faces several charges of misconduct during his 2016 re-election election campaign. He has admitted wrongdoing. The 9 a.m. hearing is taking place in courtroom 406-7 at the Duval County Courthouse, 501 W. Adams Street, Jacksonville, before a six-member panel: Eugene Pettis, Steven P. DeLuca, Robert Morris, Michele Cummings, Harry Duncanson (a lay member of the commission) and Jerome S. Osteryoung.

Americans use far more opioids than anyone else in the worldhttps://t.co/QYt9aeOKmS

— The Washington Post (@washingtonpost) March 15, 2017
The recent spate of hate crimes has brought back a question for Indian-Americans: do we belong here? https://t.co/IbbZv9FgtE pic.twitter.com/SQo9BLVn8c

— The New Yorker (@NewYorker) March 15, 2017
Will Trump, obsessed as he is with winning, see that there is no decisive military victory to be had in Afghanistan? https://t.co/crNsJCCyng

— The Intercept (@theintercept) March 15, 2017
Why is Rex Tillerson avoiding the media? https://t.co/0k1LcIEDej pic.twitter.com/dWR16lBlvD

— Slate (@Slate) March 15, 2017
Judge shuts down #FOIA suit that set precedent on private emailshttps://t.co/MKhaMv14gN

— NatlSecurityArchive (@NSArchive) March 15, 2017
Did Donald Trump leak his own tax returns? Many pundits believe he did and here's why https://t.co/tZ2i9BUVfH

— Daily Kos (@dailykos) March 15, 2017
Queen Mary needs $289 million in urgent repairs to prevent flooding, hull collapse, a new study says. https://t.co/w8JSE2WAkP pic.twitter.com/XQNOqcmMfW

— Orlando Sentinel (@orlandosentinel) March 15, 2017


Palm Coast Construction and Development Progress Reports
The following is an update of ongoing permitting, construction and development projects in Palm Coast, through Feb. 24 (the city administration's full week in review is here):
Click to access development-february-22-2017.pdf

Road and Interstate Construction:

How Did Beethoven Compose His 9th Symphony After He Went Completely Deaf?
Previous Codas: