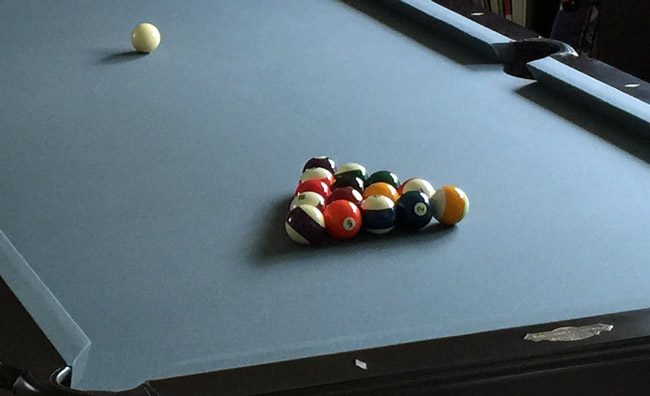 Today: Sunny. Highs in the upper 50s. Northwest winds 10 to 15 mph. Tonight: Clear. Lows in the lower 30s inland…in the mid 30s coast. Northwest winds 5 to 10 mph. Lowest wind chill readings 22 to 27. Details here.
Drought Index is at 329.
Today's tides: at the beaches, at the Intracoastal Waterway.
Today's document from the National Archives.
The OED's Word of the Day: piscatory, n. and adj..
The Live Community Calendar
Today's jail bookings.
Today's Briefing: Quick Links


"Everywhere the first dogma has been that of hate." ("Partout le premier dogme a été celui de la haine.")
–Voltaire, from a 1767 pamphlet on the Calas and Sirven affairs.

Note: all government meetings noticed below are free and open to the public unless otherwise indicated. Many can be heard or seen live through each agency's website.
The Sheriff's daily incident reports and jail bookings are posted here.
Keep in mind: March is Women's History Month, and Bike Week begins Friday, March 10, and runs through Sunday, March 19: Please look both ways, twice, be safe, and look out for the safety of others.. It is also Spring Break all week for Flagler County Schools.
Take the Flagler County School Superintendent Survey: The school district is inviting residents, including students and faculty, to fill out this survey, letting school board members know what kind of superintendent you want to replace Jacob Oliva, who is leaving in June. This survey will be live until early March. It takes about 10 minutes. It's anonymous. Fill it out here.
The Flagler County Technical Review Committee meets at 9 a.m. in the First Floor Conference Room, 1769 E. Moody Blvd., Bldg. 2, Bunnell.

The Flagler County Contractor Review Board meets at 5 p.m. in board chambers at the Government Services Building, Bunnell.
Today's meeting of the Tourist Development Council, scheduled for 10 a.m., has been cancelled.
Democratic Party Social, 6-8 p.m. at the Cue Note Billiards Room, 160 Cypress Point Pkwy, Palm Coast, in the City Walk plaza. It's a great pub and a great opportunity to meet other real Democrats, including newly elected Club President Mike Cocchiola. (See Cocchiola's "Where Flagler's Democrats Go From Here: A Roadmap to Reclaiming Relevance.")
Inflation and earnings report: The Bureau of Labor Statistics releases those numbers at 10:30 a.m.
Mostly useless information: Julius Caesar is assassinated by Brutus and his gang. "Had I as many eyes as thou hast wounds,/ Weeping as fast as they stream forth thy blood, / It would become me better than to close / In terms of friendship with thine enemies." In 1493 Christopher Columbus reaches Spain after his first voyage to what he thought was India. The mistake did not stop him from returning to the old continent with the first of many barrels of blood on his hands after inaugurating the genocide of the New World's native populations. "My Fair Lady" opens on Broadway in 1956, and in 1985, the first internet domain name, symbolics.com, is registered: "The domain name was registered by the Symbolics Computer Corporation, out of Cambridge, MA. A small group of investors purchased the domain name from the Symbolics Computer Corporation back in 2009."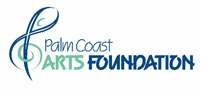 Palm Coast Arts Foundation's Annual Pcnics and Pops Concert With the Jacksonville Symphony Orchestra, at Town Center: Tickets for the 10th Anniversary event, on May 7 at 6:30 p.m., are $40 for members of the foundation, $45 for the general public, tghrough March 15. After March 15, tickets are $45 and $50, and a table of 10 goes for $450 for members, $500 for the general public. For tickets go to www.palmcoastartsfoundation.com or call 386-225-4394. See a full flier for the event here.
Open Registration for the 2017 Summer Camp at the Flagler County Youth Center for incoming 6th to 9th grade students is now open. To register, click here. The cost for the 2017 Summer Camp is $160 for the 1st child and $125 for every additional child. All payments must be made within 10 business days of submitting this form or you will have to re register. Please note spaces will be reserved on a first pay, first serve basis. Payment may be in Cash or a Check/Money order made out to FPCHS. Payment can either be dropped off or mailed to:
Flagler County Youth Center
5500 East Highway 100
Palm Coast, FL 32164
Please include a note with who the payment is for. If you have any questions please email [email protected] or call 386-437-7540 Ext.5102
Flagler Palm Coast Kiwanis Special Grant Awards: The final application deadline is March 31. Grants submitted after that date cannot be considered. Non-Profit Organizations and Schools that work with children are eligible to receive a grant for their proposal. Awards are given in amounts up to 5,000 dollars. Due to limited resources, not all projects can expect funding. Applications may be obtained on the FPC Kiwanis. Org website. All applications must be completed on the forms provided, though additional pages may be attached. An important requirement is that the grant not be the primary source of funding for the proposed project. Instructions on where to submit the electronic application are on the application letter with the download. The form is not interactive.

In Florida and in State Government:
Note: Some proceedings below can be followed live on the Florida Channel. Most legislative proceedings can be followed through the Senate or House websites.

Insurance tax credits: The Senate Finance and Tax Appropriations Subcommittee will take up a bill (SB 378), filed by Sen. Anitere Flores, R-Miami, that would eliminate a decades-old insurance industry tax credit while also lowering the state's communications-services tax on cell-phone and pay-TV services. Senate President Joe Negron, R-Stuart, has long called for eliminating the tax credit. (9:30 a.m.)
Foster families' fee break: The Senate Environment and Natural Resources Appropriations Subcommittee will consider a proposal (SB 64), filed by Sen. Aaron Bean, R-Fernandina Beach, that would require the Department of Environmental Protection to provide free annual state-park entrance passes to foster families. Also, the families would receive a discount on campsite fees. (9:30 a.m., 301 Senate Office Building, the Capitol.)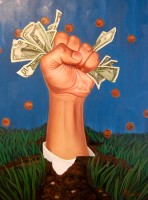 Financial literacy: The Senate PreK-12 Education Appropriations Subcommittee will take up a proposal (SB 392), filed by Sen. Dorothy Hukill, R-Port Orange, that would require high-school students to take financial-literacy courses. (9:30 a.m., 412 Knott Building, the Capitol.)
Senate floor session: The Senate is scheduled to hold a floor session and could vote on a measure (SB 128), sponsored by Sen. Rob Bradley, R-Fleming Island, that would shift a key burden of proof in "stand your ground" self-defense cases. The proposal stems from a Florida Supreme Court ruling in 2015 that said defendants have the burden of proof to show they should be shielded from prosecution under the "stand your ground" law. In "stand your ground" cases, pre-trial evidentiary hearings are held to determine whether defendants should be immune from prosecution. The bill would shift that burden of proof from defendants to prosecutors. (1 p.m.)
State colleges: The Senate Higher Education Appropriations Subcommittee will take up a bill (SB 374), filed by Sen. Dorothy Hukill, R-Port Orange, that would make wide-ranging changes in the Florida College System. In part, the bill would re-establish a State Board of Community Colleges to oversee the 28 state colleges. Florida previously had a community college board, but it was abolished in 2003 and its oversight duties were given to the State Board of Education, which also oversees the pre-kindergarten-through-high school system. (4 p.m.)
•
–Compiled by the News Service of Florida and FlaglerLive

In Coming Days in Palm Coast, Flagler and the Occasional Beyond:
♦ March 17: Lunch N' Lecture Series 11 a.m.-12:30 p.m. at Palm Coast City Hall, 160 Lake Ave. This month's topic: "Can I recycle this?" The lecture and lunch are free, but pre-registration is required (while space available) by 11 a.m. March 15: www.palmcoastgov.com/register. More info: 386-986-2323.


♦ March 17: The Gargiulo Art Foundation's 2016 Artist of the Year, Judi Wormeck, is featured in a month-long show at Ocean Art Gallery in Flagler Beach with an opening reception from 6 to 9 p.m. The event is free and open to all, at 206 Moody Boulevard (State Road 100) in Flagler Beach. Tom Gargiulo will present a Gallery Walk and a Q&A on March 30 at 6 p.m., and Judi Wormeck will have a demonstration on March 30 at 6 p.m. Gallery hours are Tuesday through Sunday, noon to 6 p.m.
♦ March 18: NCCAA Youth Sports Clinic, 9 a.m. check-in, with clinic from 9:30-11:30 a.m. at Indian Trails Sports Complex, 5445 Belle Terre Pkwy. and Palm Harbor Golf Club, 100 Cooper Lane. 6-16 year olds will enjoy free soccer, baseball, volleyball, basketball and golf instruction offered by professional coaches and collegiate athletes representing the National Christian College Athletic Association. Register online at www.palmcoastgov.com/register . More info: 386-986-2323.
♦ March 21: Food Truck Tuesday, 5-8 p.m. at Central Park in Town Center, 975 Central Ave, Palm Coast. Purchase and enjoy delicious cuisine available from food trucks situated along Park Street next to Central Park. Free entertainment is also provided. Proceeds this month will benefit the Parks & Recreation summer camp scholarship fund. More info: www.palmcoast.gov.com/foodtruck or call 386-986-2323.
♦ March 22: The boy Scouts Council holds its Golden Eagle Dinner at 6 p.m. at Hammock Beach Resort, honoring Bob Cuff, now a Palm coast City council member.
♦ March 23: Successful Women Sharing Career Strategies: a panel discussion hosted by the American Association of University Women (AAUW)'s Flagler Chapter, and featuring Flagler County Engineer Faith Alkhatib, Andrea Barr of TechTalk Studios, Palm Coast Mayor Milissa Holland, social media manager and marketing analyst Carmenda Laymon, and Flagler County Supervisor of Elections Kaiti Lenhart. The panel is moderated by Nancy Duke, at 2 p.m. at Daytona State College's Palm Coast campus, Building 3, Room 105.
♦ March 23: Tom Gargiulo will present a Gallery Walk and a Q&A on the works of 2016 Artist of the Year Judi Wormek, at 6 p.m. at Ocean Art Gallery, 206 Moody Boulevard (State Road 100) in Flagler Beach.
♦ March 28: The Flagler Forum, the discussion group organized by Ed Fuller, hosts a panel discussion featuring Flagler County's local media, including Palm Coast Observer Editor Brian McMillan, Flagler Broadcasting-WNZF General Manager David Ayres, Daytona Beach news-Journal Editor Pat Rice, and FlaglerLive Editor Pierre Tristam, at the Hilton Garden Inn, Palm Coast, at 6:30 p.m.
♦ March 30: The Flagler County Chamber of Commerce's Common Ground Breakfast at 8 a.m. at Grand Haven Country Club features a panel including Palm Coast Observer Editor Brian McMillan, Flagler Broadcasting-WNZF General Manager David Ayres, Daytona Beach news-Journal Editor Pat Rice, and FlaglerLive Editor Pierre Tristam.
♦ March 30: Flagler County schools' summer camps and activities expo, from 5:30 to 7:30 p.m. at the Buddy Taylor Middle School-Wadsworth Elementary cafeteria.
♦ March 30: 2016 Artist of the Year Judi Wormek presents a demonstration of her work at 6 p.m. at Ocean Art Gallery, 206 Moody Boulevard (State Road 100) in Flagler Beach.
♦ April 4: The American Association of University Women (AAUW)'s Flagler Chapter has a wine and cheese social at the Hammock Cheese shop, 5368 N Ocean Shore Blvd, Palm Coast, starting at 4 p.m.


♦ April 6: Palm Coast Democratic Club meeting, 7 p.m. at
♦ April 26: Anyone whose child has died is invited to an informal meeting to consider eventually establishing a local chapter of The Compassionate Friends, a nonprofit self-help bereavement support organization for families that have experienced the death of a child. There are some 650 such chapters across the country. The meeting will be from 6:30 to 8 p.m. at Florida Hospital Flagler in classrooms A&B. for more information, call John Brady at 610/428-3139. To learn more about The Compassionate Friends, visit their national website at www.compassionatefriends.org. The meeting is open to all parents, grandparents, and siblings over age 18 who has suffered the loss of a child of any age.
♦ April 29: The People's Climate Movement March, in conjunction with a march scheduled in Washington, D.C., will march locally, meeting at Wadsworth Park at 10 am and marching over the bridge to Veteran's Park in Flagler Beach, where there we will a rally and speakers sharing a wide variety of issues and information on how to get involved.
♦ May 16: The Florida Judicial Qualifications Commission holds a hearing the the case of Circuit Judge Scott DuPont, who faces several charges of misconduct during his 2016 re-election election campaign. He has admitted wrongdoing. The 9 a.m. hearing is taking place in courtroom 406-7 at the Duval County Courthouse, 501 W. Adams Street, Jacksonville, before a six-member panel: Eugene Pettis, Steven P. DeLuca, Robert Morris, Michele Cummings, Harry Duncanson (a lay member of the commission) and Jerome S. Osteryoung.



Palm Coast Construction and Development Progress Reports
The following is an update of ongoing permitting, construction and development projects in Palm Coast, through Feb. 24 (the city administration's full week in review is here):
Click to access development-february-22-2017.pdf

Road and Interstate Construction:

How Did Beethoven Compose His 9th Symphony After He Went Completely Deaf?
Previous Codas: