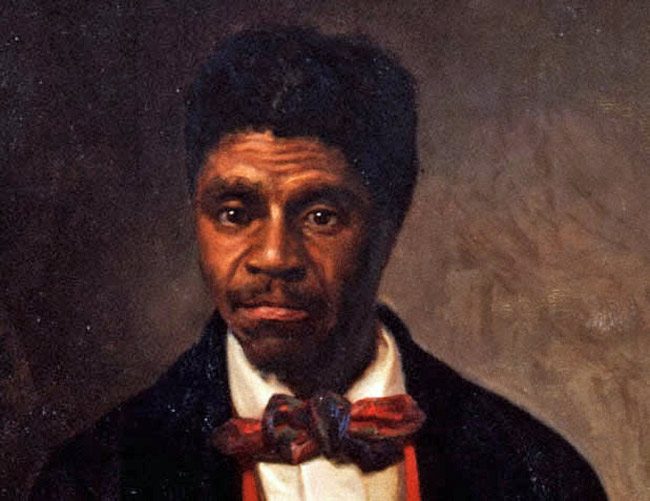 Today: Breezy. Mostly cloudy in the morning then becoming partly cloudy. Highs in the mid 70s. East winds 15 to 20 mph with gusts to 30 mph. Tonight: Partly cloudy. Lows in the upper 50s. Southeast winds 10 to 15 mph.. Details here.
Drought Index is at 365.
Today's tides: at the beaches, at the Intracoastal Waterway.
Today's document from the National Archives.
The OED's Word of the Day: boffola, n. and adj..
The Live Community Calendar
Today's jail bookings.
Today's Briefing: Quick Links

"What interests me is how a species of totalitarianism could come about in the United States through uneasiness about the enemy at the gates. A Communist revolution in mexico, helped by the Chinese, might set America dithering, looking for spies, deploying her immense cybernetic and electronic resources to keep citizens under surveillance. The enhanced power of the presidency, the temporary dissolution of Congress. Censorship. Dissident voices silenced. And all in the name of security. No war is necessary, only the threat of war and, in good Orwellian style, the notion of an enemy, actual or potential, can be the device for justifying tyranny. Orwell was right there. War is the necessary background to State repression. War as a landscape or weather or wallpaper. The causes don't matter. The enemy can be anybody.".
–Anthony Burgess, from 1985

Note: all government meetings noticed below are free and open to the public unless otherwise indicated. Many can be heard or seen live through each agency's website.
The Sheriff's daily incident reports and jail bookings are posted here.
Keep in mind: March is Women's History Month, and March 5-10 is National Procrastination Week. .
Take the Flagler County School Superintendent Survey: The school district is inviting residents, including students and faculty, to fill out this survey, letting school board members know what kind of superintendent you want to replace Jacob Oliva, who is leaving in June. This survey will be live until early March. It takes about 10 minutes. It's anonymous. Fill it out here.

The Flagler County Commission meets at 9 a.m. in board chambers at the Government Services Building, Bunnell. Cpommissioners will consider an ordinance adding a fifth cent to the county's tourism tax, currently a 4 percent sales surtax on short-term rentals, hotel and motel accommodations. Former Palm Coast Mayor and current Florida Inland Navigation District Chairman Jon Netts presents a report on commercial accesses to the Intracoastal. The commission is also expected to approve a resolution opposing proposed bills in Tallahassee that would once again scale back local authority to regulate short-term vacation rentals. The full agenda and back-up materials are here.
Teddy Bear Picnic: 10-10:30 a.m. at Palm Coast Linear Park, 31 Greenway Court. Children ages 2-5 will bring their favorite teddy bear for story time, game playing or craft and a snack. This month's theme: St. Patrick's Day Gold Hunt and Leprechaun Fun. This monthly program offers a unique experience for toddlers and their parent. Free, but pre-registeration was required. www.palmcoastgov.com/register. More info: 386-986-2323.
Women's Self Defense: Three-week class on consecutive Mondays, March 6, 13 and 20, 6-8 p.m. Tonight's class will be at Palm Coast City Hall, 160 Lake Ave. Women, ages 12+, learn effective methods to ward off attackers from Sgt. Michael Lutz of the Flagler County Sheriff's Office. Become more aware of your surroundings and the methods to protect yourself. Classes are free, but pre-registration is required by 6 p.m. March 4 (while space available) at www.palmcoastgov.com/register. More info: 386-986-2323.
Mostly useless information: It was in 1857 on this day that Chief Justice Roger Taney handed down the Supreme Court's most infamous decision, ruling that slaves were property rather than citizens, and invalidating the Missouri Compromise, which had, from 1820 until then established the febrile principle that slave states would be admitted to the union only when balanced by the admission of a free state while ensuring that much of what remained of the Louisiana Purchase's territory would remain free. The case had started 10 years earlier when Dred Scott, a slave born in Virginia, had moved to Missouri with his "master," where he was sold to an army surgeon. Scott was then moved around to the free state of Illinois and Wisconsin Territory, which was also free. In 1946, after his "master"'s death, Scott and his wife sued for freedom in a Missouri law had an established principle: "once free, always free." He should have been granted his freedom. He was, after a 1950 trial. The decision was appealed, leading to Taney's opinion in a 7-2 ruling. Thomas Jefferson had long before deemed the slavery issue as fueled by the Missouri compromise "a fireball in the night." The fireball approached a mountain of ammunition with Taney's decision. On a brighter note, the mercurial Michelangelo was born on this day in 1475, giving the Italian Renaissance a creative fireball that outshone the sun and burns to this day.

Flagler Palm Coast Kiwanis Special Grant Awards: The final application deadline is March 31. Grants submitted after that date cannot be considered. Non-Profit Organizations and Schools that work with children are eligible to receive a grant for their proposal. Awards are given in amounts up to 5,000 dollars. Due to limited resources, not all projects can expect funding. Applications may be obtained on the FPC Kiwanis. Org website. All applications must be completed on the forms provided, though additional pages may be attached. An important requirement is that the grant not be the primary source of funding for the proposed project. Instructions on where to submit the electronic application are on the application letter with the download. The form is not interactive.

In Florida and in State Government:
Note: Some proceedings below can be followed live on the Florida Channel. Most legislative proceedings can be followed through the Senate or House websites.

Sentencing disparities: Sen. Audrey Gibson, D-Jacksonville, and Rep. Kionne McGhee, D-Miami, will hold a news conference to discuss legislation (SB 382 and HB 255) that would address disparities in prison sentences in Florida. (11:30 a.m., fourth floor, the Capitol.)
Disaster preparedness tax break: The Senate Commerce and Tourism Committee will take up a bill (SB 664), filed by Sen. Aaron Bean, R-Fernandina Beach, that would allow shoppers to avoid paying sales taxes on disaster-preparedness supplies from May 30 through June 5. (1:30 p.m., 110 Senate Office Building, the Capitol.)
First responder tax break: The Governmental Oversight and Accountability Committee will take up a bill (SB 764) that would provide a tax exemption for first responders who are permanently disabled because of injuries suffered in the line of duty. The bill also would provide an exemption for surviving spouses of first responders who die in the line of duty. (4 p.m.)
Body cameras: The Senate Criminal Justice Committee will consider a series of bills, including a proposal (SB 624), filed by Sen. Greg Steube, R-Sarasota, that would lead to law-enforcement officers being able to view footage on their body cameras before writing reports of incidents. (1:30 p.m., 37 Senate Office Building, the Capitol.)
Visit Florida, Enterprise Florida: The House Rules & Policy Committee will take up controversial bills (HB 9 and HB 7005), sponsored by Rep. Paul Renner, R-Palm Coast, that would make changes in the operations of the tourism-marketing agency Visit Florida and abolish the economic-development agency Enterprise Florida. The bills are part of a dispute between House Speaker Richard Corcoran, R-Land O' Lakes, and Gov. Rick Scott about state funding for such programs. (3 p.m.)
Public records: The Senate Community Affairs Committee will debate a bill (SB 80), filed by Sen. Greg Steube, R-Sarasota, that would give judges discretion in deciding whether to award attorney fees in public-records lawsuits. Judges are now required to award attorney fees to people who successfully file lawsuits against government agencies that have improperly withheld public records. But local governments have lobbied to make the fee awards discretionary. (4 p.m., 301 Senate Office Building, the Capitol.)
Felon rights: The Florida Supreme Court will hear arguments in three cases, including a case about a proposed constitutional amendment that would automatically restore voting rights for many felons. The Supreme Court will review the proposed ballot wording of the initiative, backed by a group known as Floridians for a Fair Democracy. Restoring the voting rights of convicted felons has long been a controversial issue in Florida. The proposed "Voter Restoration Amendment" would automatically restore voting rights for felons who have served their sentences including completion of parole or probation. The initiative would not apply to felons convicted of murder or felony sex offenses. (9 a.m., Florida Supreme Court, 500 South Duval St., Tallahassee.)
The Florida League of Cities will hold a media event to discuss its priorities for the 2017 legislative session. (10:30 a.m., Raymond C. Sittig Hall, 301 South Bronough St., Tallahassee.)
•
–Compiled by the News Service of Florida and FlaglerLive

In Coming Days in Palm Coast, Flagler and the Occasional Beyond:
♦ March 7: Bunnell and Flagler Beach hold their municipal elections.
♦ March 8: The Flagler Beach City Commission holds a special, closed-door meeting at 5:30 p.m. at City Hall to discuss the legal case of the city against Howard Sklar's marina on Holly Avenue. See background here and here. The meeting will include an open portion at the beginning and the end.
♦ March 10: Flagler Reads Together event (the Friends of the Library's annual communal reading event that focuses on a single book and encourages everyone in the county to read it: the late Jack Clegg's "The History of Flagler County," in conjunction with Flagler County's centennial celebrations). The March 10 event, at 2 p.m. in the Doug Cisney Room at the Flagler County Public Library on Palm Coast Parkway, is a presentation by Bob Stone addressing the Cattle industry in Florida. Folklorist and media producer Bob Stone's multi-media presentation explores and celebrates the history and culture of the nation's oldest cattle ranching state from the colonial period to the 21st century. You will see and hear all aspects of Florida cattle ranching traditions including material culture such as Cracker cow-whips and unique ranch gate designs, swamp cabbage and other foodways, cowboy church and Cracker cowboy funerals, Seminole ranching past and present, occupational skills such as roping and branding, our vibrant rodeo culture, side-splitting cowboy poetry, feisty cow-dogs, and much more.
♦ March 10: Movies in the Park – Friday, March 10, 7:45 p.m. in Central Park at Town Center, 975 Central Ave., Palm Coast. Families will enjoy a family friendly movie on the park's giant outdoor movie screen. This month's feature: The Jungle Book. Bring your blanket, lawn chairs and snacks and invite your friends and neighbors to join you at this free, monthly family activity offered by Palm Coast Parks & Recreation and Flagler Schools. More info: 386-986-2323 and www.palmcoastgov.com/movies.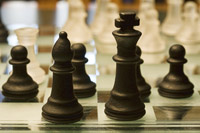 ♦ March 10-12: 2017 Florida State Scholastic Chess Championship, at the Wyndham Hotel on International Drive in Orlando. This is also the qualifier for the Denker, Barber and National Girls Tournament Champions. This year each of these 3 events are awarding a $5,000 scholarship good for any university or college in the Country to the top finisher in each event. The top finishers will also get qualifying spots in the World Youth Tournament. Online entry and more information are available at www.floridachess.org.
♦ March 11: First Aid and CPR/AED – 9 a.m.-4 p.m. at Frieda Zamba Swimming Pool classroom 339 Parkview Ave., Palm Coast. This class is a 7-hour course (one hour for lunch) designed to meet OSHA regulations and teach administering CPR to children and adults, using an Automated External Defibrillator (AED), using a mask or barrier device, assisting with bleeding, broken bones. $5/person with pre-registration required by 9 a.m. March 9. Sign up at www.palmcoastgov.com/cpr. More info: [email protected] or 386-986-2300.
♦ March 11: The Women's Missionary Society of First Church of Palm Coast, pastored by the Rev. Gillard S. Glover, has scheduled the food giveaway from 1 to 3 p.m. at the church, 91 Old Kings Road North, Palm Coast. For further details, call the church at 386-446-5759.
♦ March 12: The Palm Coast Yacht Club sponsors the annual Blessing of the Fleet in the Cimarron basin at 3 p.m. The Blessing of the Fleet is a centuries old tradition that began in the fishing communities of the Mediterranean. More recently, in the coastal communities of Florida, including Palm Coast, the Blessing of the Fleet marks the opening of a new boating season. All captains are invited to bring their vessels to receive the blessing of Father Al for a safe and bountiful navigational season. Any type of watercraft is welcome.
♦ March 17: Lunch N' Lecture Series 11 a.m.-12:30 p.m. at Palm Coast City Hall, 160 Lake Ave. This month's topic: "Can I recycle this?" The lecture and lunch are free, but pre-registration is required (while space available) by 11 a.m. March 15: www.palmcoastgov.com/register. More info: 386-986-2323.
♦ March 18: NCCAA Youth Sports Clinic, 9 a.m. check-in, with clinic from 9:30-11:30 a.m. at Indian Trails Sports Complex, 5445 Belle Terre Pkwy. and Palm Harbor Golf Club, 100 Cooper Lane. 6-16 year olds will enjoy free soccer, baseball, volleyball, basketball and golf instruction offered by professional coaches and collegiate athletes representing the National Christian College Athletic Association. Register online at www.palmcoastgov.com/register . More info: 386-986-2323.
♦ March 21: Food Truck Tuesday, 5-8 p.m. at Central Park in Town Center, 975 Central Ave, Palm Coast. Purchase and enjoy delicious cuisine available from food trucks situated along Park Street next to Central Park. Free entertainment is also provided. Proceeds this month will benefit the Parks & Recreation summer camp scholarship fund. More info: www.palmcoast.gov.com/foodtruck or call 386-986-2323.
♦ March 22: The boy Scouts Council holds its Golden Eagle Dinner at 6 p.m. at Hammock Beach Resort, honoring Bob Cuff, now a Palm coast City council member.
♦ March 28: The Flagler Forum, the discussion group organized by Ed Fuller, hosts a panel discussion featuring Flagler County's local media, including Palm Coast Observer Editor Brian McMillan and FlaglerLive Editor Pierre Tristam, at the Hilton Garden Inn, Palm Coast, at 6:30 p.m.
♦ May 16: The Florida Judicial Qualifications Commission holds a hearing the the case of Circuit Judge Scott DuPont, who faces several charges of misconduct during his 2016 re-election election campaign. He has admitted wrongdoing. The 9 a.m. hearing is taking place in courtroom 406-7 at the Duval County Courthouse, 501 W. Adams Street, Jacksonville, before a six-member panel: Eugene Pettis, Steven P. DeLuca, Robert Morris, Michele Cummings, Harry Duncanson (a lay member of the commission) and Jerome S. Osteryoung.



Palm Coast Construction and Development Progress Reports
The following is an update of ongoing permitting, construction and development projects in Palm Coast, through Feb. 24 (the city administration's full week in review is here):
Click to access development-february-22-2017.pdf

Road and Interstate Construction:

Comparone Plays a Scarlatti Sonata
Previous Codas: