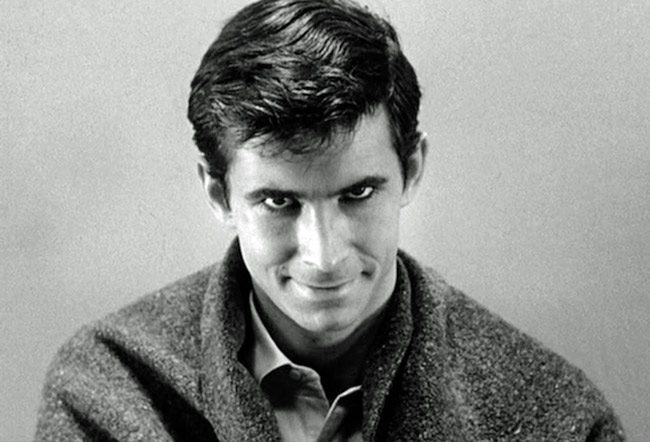 Today: Partly cloudy. Slight chance of showers and thunderstorms in the morning…then chance of showers and thunderstorms in the afternoon. Highs in the lower 90s. West winds 10 to 15 mph. Chance of rain 40 percent. Tonight: Mostly cloudy with chance of showers and thunderstorms in the evening…then partly cloudy with slight chance of showers and thunderstorms after midnight. Lows in the mid 70s. Southwest winds 10 to 15 mph. Chance of rain 40 percent. Details here.
Today's fire danger is moderate. Flagler County's Drought Index is at 133.
Today's tides: at the beaches, at the Intracoastal Waterway.
Today's document from the National Archives.
The OED's Word of the Day: trade-fallen, adj..
The Live Community Calendar
Today's jail bookings.
Today's Briefing: Quick Links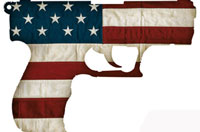 "On the one hand, as long as the machinery which society has afforded for the prevention of private injuries remains in its present ineffective state, society cannot justly require the individual to surrender and lay aside the means of self-protection in seasons of personal danger; and it will be in vain that the laws of society denounce penalties against the citizen for arming himself when his life is menaced by the attacks of wild beasts, of highwaymen, or of dangerous and persevering enemies. On the other hand, the peace of society and the safety of peaceable citizens plead loudly for protection against the evils which result from permitting other citizens to go armed with dangerous weapons, and the utmost that the law can hope to do is to strike some sort of balance between these apparently conflicting rights."
–From "The Right to Keep and Bear Arms for Private and Public Defence" by John Forrest Dillon in a Central Law Journal article, 1874.
Note: all government meetings noticed below are free and open to the public unless otherwise indicated. Many can be heard or seen live through each agency's website.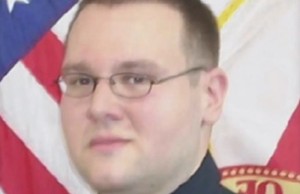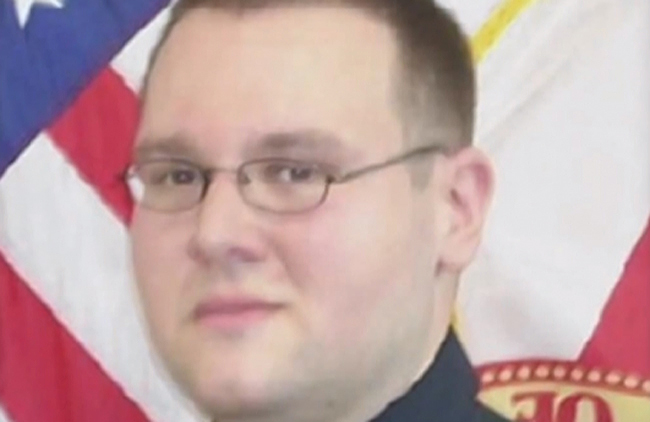 In Court: Circuit Judge Matthew Foxman holds docket sounding, the last step before trial, in a dozen cases, including that of ex-Bunnell cop Michael Stavris, who faced two counts of computer pornography and child exploitation after allegedly creating a fictitious profile in 2013, using a local girl's information, and passing himself off as a high school student. Stavris then communicated with the girl's classmate through the Facebook profile on several occasions to request images. He is represented by attorney Aaron Delgado. (1:30 p.m. in Courtroom 401.)
The Guana Tolomato Matanzas National Estuarine Research Reserve (GTM Research Reserve) invites the public to attend the free lecture series, "Afternoon Insight: Pollinators," from 3 to 4 p.m. at the GTM Environmental Education Center, 505 Guana River Road, Ponte Vedra Beach. Space is limited, reservations for the free event are required and may be made online here. Registration includes admittance to the exhibit hall prior to the lecture. For more information, call 904-823-4500.
The fourth annual commemoration of the largest mass arrest of Rabbis in U.S. History, an event that took place in St. Augustine on June 18, 1964, will be held on Thursday, June 16, at 7 p.m. in the Gamache-Koger Theater in the Ringhaver Student Center at 48 Sevilla Street in St. Augustine on the campus of Flagler College. The 90-minute event will include the reading of the letter written by the Rabbis in the Flagler County Jail and a video of the forum held with the surviving rabbis who gathered in St. Augustine in June, 2014. This event is free, all are welcome, no advance arrangements are necessary. Call (904) 819-6365 for best directions.
President Obama is in Orlando today to meet with families of the victims of the Orlando massacre.

Updated jail bookings and day and night shift incident summary reports are available here.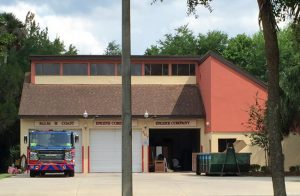 Yes, Palm Coast Wanted to Boot County EMS Crews Out of Station 22, But That Fire Is Out For Now: A look at the record provides a clearer perspective on how the issue emerged, and how the city's tone, not the county's, determined the course of this latest of many conflicts undermining the cohesion of city-county relations.
All Charges Dropped Against Charlie Faulkner in Tendentious Arrest Over Political Sign Removal: The case triggered an outcry, not least from Faulkner, his family and his lawyer, who termed the arrest and jail booking of the 63-year-old engineer an overreach by a sheriff's deputy.
Gun Rights and Gun Control Measures Expected to Crowd Florida Legislature in Wake of Orlando: Democratic lawmakers on Wednesday called for a special session to halt gun sales to people on federal watch lists and to impose new requirements for becoming a security guard. Republican legislative leaders say a special session isn't needed.
Palm Coast Will Spend $500,000 to "Optimize" a Few Traffic Signals, But Expected Gains Are Vague: The promised "optimization" is largely speculative: the city provided no plan or method indicating how it would measure promised improvements when it presented the proposal to the city council this morning, and council members barely asked more than token questions.
Live Briefs:

In Florida and in State Government:
Note: Some proceedings below can be followed live on the Florida Channel.

FPL rates: The state Public Service Commission will continue a series of public hearings about a proposal by Florida Power & Light to raise base electric rates. The utility has proposed nearly $1.34 billion in increases over three years. (9:30 a.m., Brevard County Governmental Center, 2725 Judge Fran Jamieson Way, Melbourne. Also, 6 p.m., Museum of Arts and Sciences, 352 South Nova Road, Daytona Beach.)
The Florida Supreme Court is expected to release its weekly opinions at 11 a.m.
Zika: State Surgeon General Celeste Philip will provide a presentation to the Broward County legislative delegation about the Zika virus. (3 p.m., Broward Governmental Center Commission Chambers, 115 South Andrews Ave., Fort Lauderdale.)
–Compiled by the News Service of Florida and FlaglerLive

In Coming Days in Palm Coast, Flagler and the Occasional Beyond:
♦ June 18: "ReVive," a new show at Calypso Fine Art Gallery, opens at 6 p.m. with a reception. The show features Doreen Hardie a semi impressionist painter, Richlin Burnett-Ryan, an experimental expressionist, and Weldon Ryan a realistic painter. "This exhibit is a light-hearted visually stimulating excursion," the Ryans say. "Come and get revived by nature." 4601 E.Moody Blvd, Bunnell, Suite/Unit K12. In Marvin's Garden Business Center Complex. For more information on this art exhibit or the gallery, please call (718)554-6180 or (386) 916-4438.
♦ June 20: National Park Service Volunteer Fair, from 5 to 7 p.m. in front of Castillo de San Marcos in St. Augustine. Meet experienced VIPs (Volunteers-In- Parks) from both sites, chat with them about what they do and why they love it, and get information on how you can Find Your Park and get involved. For more information about the parks, or to download our VIP Handbook, visit www.nps.gov/casa and www.nps.gov/foma.
♦ June 22: The Coastal Florida Benevolent Police Association hosts a candidate forum featuring all nine candidates for Flagler County sheriff, at the Portuguese-American Club, 1200 Palm Harbor Pkwy in Palm Coast. Doors open at 6:30 p.m., the forum begins at 7 p.m. All welcome.


♦ July 5: A pre-trial is scheduled at 1:30 p.m. before Circuit Judge Matthew Foxman in Courtroom 401 at the Flagler County Courthouse in the case of Joseph Bova II, the man accused of first-degree murder in the killing of Zuheily Roman Rosado in an execution-style shooting at the Mobil Mart on State Road 100 in Palm Coast in February 2013. Pre-trail hearings have been frequently continued, however. Bova has been held without bond at the Flagler County jail since May 11, 2015, when he returned from a state psychiatric hospital.


♦ July 7: U.S. Senate candidate Carlos Beruff, a Republican running for Marco Rubion's seat, is be the guest speaker at the Flagler County Young Republicans Club meeting, which is open to the public. 7 p.m., Hilton Garden Inn, Palm Coast. Beruff, 58, is a Manatee County developer and major contributor to more than 100 political candidates since 2002, including a few Democrats, according to the Miami Herald.
♦ July 18: The trial of Anna Pehota, 77, who faces a second-degree murder charge over the alleged killing of her husband in the Hammock in September 2015, is scheduled to begin with jury selection.
♦ July 25: The Plantation Bay Utility Customers Community meets at 6 p.m. at Club de Bonmont, 300 Plantation Bay Drive, Ormond Beach.
♦ July 20: The Flagler League of Cities, a gathering of the county's mayors, meets at noon at Flagler Beach City Hall.

At a time when other leaders would seek unity, Trump has intensified the power of fear https://t.co/cdxvbUtvbB pic.twitter.com/ohWMgQi48S

— NYT Politics (@nytpolitics) June 15, 2016
New #CIA Documents Reveal More Horrors of President Bush's #Torture Program https://t.co/zfdAWQgLoq pic.twitter.com/5RBxv5EGzr

— Common Dreams (@commondreams) June 15, 2016

https://twitter.com/voxdotcom/status/743050469128429568
The EU is a troubled institution, but we should still vote to remain – this week's NS leader https://t.co/fEOqu1BZ2J pic.twitter.com/qndMQOxhrJ

— New Statesman (@NewStatesman) June 15, 2016
NEW STUDY: Blacks are incarcerated in state prisons at more than 5X the rate of whites https://t.co/ahG8TmiT6W pic.twitter.com/wGhEkRu9V4

— Sentencing Project (@SentencingProj) June 15, 2016
2015 was perhaps worst year for newspapers since Great Recession and its immediate aftermath https://t.co/UvclCE4WUM pic.twitter.com/mKiUkI3z1t

— Pew Research Fact Tank (@FactTank) June 15, 2016

Fact-Checking the Knaves:


Palm Coast Construction and Development Progress Reports
The following is an update of ongoing permitting, construction and development projects in Palm Coast, through May 11:
Click to access week-in-review-may131.pdf

Road and Interstate Construction:

J.S.Bach's Fantasia and Fuge in G Minor BWV 542, John Scott at the Organ
Previous Codas: