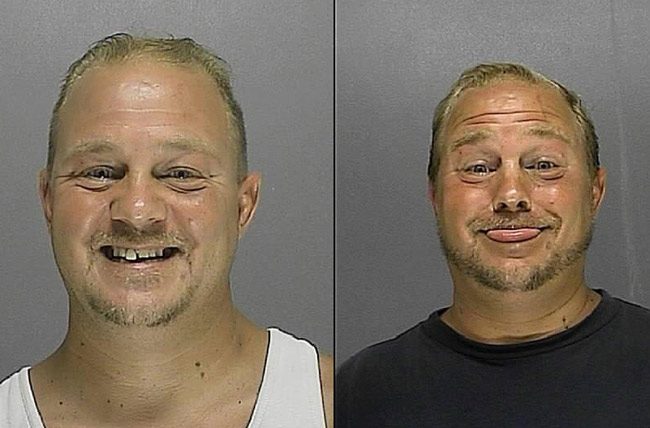 Thomas Anthony Prins was sentenced to life in prison today at a sentencing hearing before Volusia Circuit Judge James R. Clayton. That sentencing was supposed to have taken place immediately after Prins was found guilty on June 9. It didn;t do so because Prins appeared to have fainted after that verdict last week.
A Volusia County Jury deliberated for six hours on June 9 before returning the guilty verdict on a first-degree murder charge against Prins, 43, of Holly Hill.
On August 11, 2015, Prins murdered Crystal Caralea Pifer, then 28, of Daytona Beach. Pifer's body was found floating in the Halifax River with ligature marks around her neck. The Medical Examiner determined that Pifer was asphyxiated. She was also covered in bruises from head to toe.
In the late evening of August 11, Pifer leapt from the boat she and Prins were riding in together and swam to a sailboat anchored in the Halifax River. The boater in the sailboat called 911 and reported that a woman was in distress. Pifer eventually returned to Prins's boat and was found dead the next morning by fishermen.
When it was Prins' turn to speak Wednesday, the News-Journal's Tony Holt reported, he pleaded innocence. "I've been charged with a crime I did not commit," he said. "My reaction the other day … I was so shocked from everything that has happened. I didn't do what they say I did. I'm sorry with what the family is going through. Once again, I didn't commit this crime."
Assistant State Attorney J. Ryan Will, of the State Attorney's Homicide Unit, prosecuted the case.