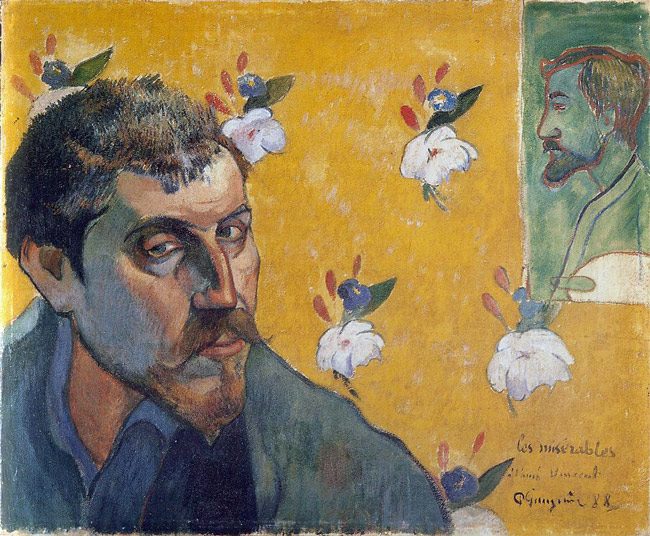 Today: Showers likely and chance of thunderstorms in the morning…then chance of showers and slight chance of thunderstorms in the afternoon. Locally heavy rainfall possible in the morning. Highs around 90. West winds 10 to 15 mph decreasing to 5 mph in the afternoon. Chance of rain 70 percent. Tonight: Partly cloudy. A 30 percent chance of showers and thunderstorms in the evening. Lows in the mid 70s. Southwest winds 5 mph.Details here.
Today's fire danger is moderate. Flagler County's Drought Index is at 200.
Today's tides: at the beaches, at the Intracoastal Waterway.
Today's document from the National Archives.
The OED's Word of the Day: qi, n..
The Live Community Calendar
Today's jail bookings.
Today's Briefing: Quick Links

"No normal human being wants to hear the truth. It is the passion of a small and aberrant minority of men, most of them pathological. They are hated for telling it while they live, and when they die they are swiftly forgotten. What remains to the world, in the field of wisdom, is a series of long-tested and solidly agreable lies. It is out of such lies that most of the so-called knowledge of humanity flows. What begins as poetry ends as fact, and is embalmed in the history books. One recalls the gaudy days of 1914-1918."
–H.L. Mencken, from "Prejudices," Sixth Series.
Note: all government meetings noticed below are free and open to the public unless otherwise indicated. Many can be heard or seen live through each agency's website.
Schools on early dismissal today, the last day of school for students: Elementary schools release between 12:45 and 1:05 p.m., middle schools release at 11 a.m., and high schools at 11:30 a.m.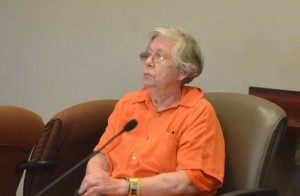 In Court: A 1:30 p.m. hearing is scheduled in the case of Anna Pehota, accused of second-degree murder in the shooting death of her husband on Sept. 23, 2015, in the Hammock. Her trial was scheduled for April 18, but her attorney, Ray Warren, was granted a delay so he could explore Pehota's memory issues, which could play a deciding role in the handling of her case. The results of that inquiry are to be the subject of this hearing. The hearing is one of dozens of pre-trail hearings scheduled before Foxman today.
The Flagler County Centennial Committee meets at 1:30 p.m. in the 3rd floor Financial Services Conference Room at the Government Services Building.
The Flagler County School Board meets in workshop at 5 p.m. and in a regular meeting at 6 p.m. at board chambers at the Government Services Building in Bunnell. Just one item on the workshop agenda: a presentation by Shawn Schmidli on the high-stakes testing process. The 6 p.m. meeting will include a recognition of school district employees with many years' service, including teachers Renee DeAugustino and Tara Kicklighter, who have been teaching 36 years. See the list here. The district also will recognize its retiring employees, and hear a presentation from Flagler Chamber of Commerce President Rebecca DeLorenzo on the Youth Leadership Program, and a presentation from Wadsworth Principal John Fanelli on the Science Olympiad. The board will consider an amendment to the Palm Harbor Academy charter school's charter, and will consider raising school lunch prices.
The Palm Coast City Council meets at 6 p.m. at City Hall in Town Center. The council is expected to approve an amendment to the European Village Master Plan, approve a traffic signal system at Old Kings Road and Town Center Boulevard, and approve a state transportation grant for the widening of Old Kings Road North.

Updated jail bookings and day and night shift incident summary reports are available here.
Cody Lynch, 21, Jailed on Charge of Battering Pregnant Wife for Second Time in Two Years: Cody Lynch has been fortunate. Despite four arrests for various offenses since 2014, including violent offenses, felonies, and a charge of battering his pregnant wife, all charges but one were dropped, and the judge withheld adjudication on the one misdemeanor that stuck, a public drunkenness charge that netted him probation, which he violated.
Palm Coast-Flagler Under Tropical Storm Warning as Colin's Local Version Brings a Messy 24 Hours: A disorganized and scattershot Tropical Storm Colin is set to cross Florida late tonight into Tuesday, dropping between 2 to 5 inches of rain on Palm Coast and Flagler County, with potentially heavier totals of up to 8 inches in localized areas. The heavier precipitations are expected starting in early afternoon Monday. The National Weather Service includes Palm Coast in its tropical storm warning zone through at least 1 p.m. today.
Wall cloud from a tornado that swooped over Flagler County as it passed above Emergency Operations Center in Bunnell pic.twitter.com/4Rp0669Tyv

— Matt Bruce (@Matt_BruceDBNJ) June 6, 2016
Alligator Stops Traffic to Cross at Cypress Edge Drive: Flagler County Sheriff's Office Cpl. Kenny Goncalves and Deputy Jonathon Duenas stopped traffic to allow the animal to cross, which took about 30 seconds.
Scaling Some Opposition, Captain's BBQ at Bing's Will Expand Seating Areas, But Not Capacity: Captain's Bait, Tackle and BBQ, the restaurant that opened at Bing's Landing park in the Hammock in 2012, will expand its porch area by some 800 square feet, though its 200-seat restaurant will not be increasing capacity. The Flagler County Commission approved the change in the county-leased business at its meeting this morning (June 6).
At Sheriff's Forum, 6 GOP Candidates Thump More Chests Than Manfre, and Few Ideas Clash: Because it was a Republican event, only the Republican candidates were invited to participate— Don Fleming, John Lamb, Jerry O'Gara, Rick Staly, Mark Whisenant and Chris Yates—though the one independent in the race, Thomas Dougherty, was also there, as was Larry Jones, the one Democrat challenging incumbent Jim Manfre. Manfre was not there.
Live Briefs:

In Florida and in State Government:
Note: Some proceedings below can be followed live on the Florida Channel.

Gambling and death penalty: The Florida Supreme Court will hear arguments in three cases, including a closely watched case about whether a pari-mutuel facility in rural Gadsden County should be able to offer slot machines. The outcome of the case also could have implications for pari-mutuels in other counties where voters have approved slot machines in referendums. Also, justices will hear arguments in a case dealing with whether unanimous jury recommendations are needed before judges can impose the death penalty. The debate is expected to play out in the Osceola County case of Larry Darnell Perry, who was convicted in the 2013 murder of his infant son. (9 a.m.)
Immigrant emergency care: The 1st District Court of Appeal will hear arguments in a long-running dispute between the state Agency for Health Care Administration and more than two-dozen hospitals about Medicaid payments for providing emergency care to undocumented immigrants. Hospitals are required to treat patients who show up for emergency care, but the legal dispute has focused on the extent of care for undocumented immigrants that should be covered through the Medicaid program. An administrative law judge last year rejected arguments by the hospitals that AHCA had overstepped its authority in approving rules that address the duration of payments. (9 a.m., 1st District Court of Appeal, 2000 Drayton Dr., Tallahassee.)
Ethics: The 1st District Court of Appeal will hear arguments in an ethics case involving former state lawmaker and Congressman David Rivera, R-Miami. Rivera took the case to the appeals court last year after an administrative law judge and the state Commission on Ethics said he was improperly reimbursed for state travel and did not adequately disclose financial information. (9 a.m., 1st District Court of Appeal, 2000 Drayton Dr., Tallahassee.)
The Florida Transportation Commission will meet in Miami-Dade County. Among the expected speakers are Senate Transportation Chairman Jeff Brandes, R-St. Petersburg. (9 a.m., Miami Dade Expressway Authority, 3790 N.W. 21st St., Miami.)
–Compiled by the News Service of Florida and FlaglerLive

In Coming Days in Palm Coast, Flagler and the Occasional Beyond:
♦ June 8: The Public Safety Coordinating Council meets at 8:45 a.m. at the Emergency Operations Center in the Government Services complex, behind the Government Services Building.
♦ June 8: Euro 2016 begins at 3 p.m. with a France-Romania match-up. France is hosting the month-long tournament, which features 24 of the world's best national teams. The final is on July 10.
♦ June 14: Dr. Bill Mefford, Faith Outreach Specialist for Americans United for Separation of Church and State, leads a discussion entitled "Religion and Partisan Politics Don't Mix," hosted by the All Flagler Democratic Club at 7 p.m. at the African American Cultural Society, 4422 US 1 North, Palm Coast. Call 386-447-7030 for best directions. This program is free, open to the public, all are welcome, no advance arrangements are necessary.
♦ June 16: The fourth annual commemoration of the largest mass arrest of Rabbis in U.S. History, an event that took place in St. Augustine on June 18, 1964, will be held on Thursday, June 16, at 7 p.m. in the Gamache-Koger Theater in the Ringhaver Student Center at 48 Sevilla Street in St. Augustine on the campus of Flagler College. The 90-minute event will include the reading of the letter written by the Rabbis in the Flagler County Jail and a video of the forum held with the surviving rabbis who gathered in St. Augustine in June, 2014. This event is free, all are welcome, no advance arrangements are necessary. Call (904) 819-6365 for best directions.


♦ July 5: A pre-trial is scheduled at 1:30 p.m. before Circuit Judge Matthew Foxman in Courtroom 401 at the Flagler County Courthouse in the case of Joseph Bova II, the man accused of first-degree murder in the killing of Zuheily Roman Rosado in an execution-style shooting at the Mobil Mart on State Road 100 in Palm Coast in February 2013. Pre-trail hearings have been frequently continued, however. Bova has been held without bond at the Flagler County jail since May 11, 2015, when he returned from a state psychiatric hospital.
♦ July 20: The Flagler League of Cities, a gathering of the county's mayors, meets at noon at Flagler Beach City Hall.

Florida AG asked Trump for donation before nixing fraud case, by @JeffHorwitz, @fineout and @mbieseck https://t.co/oUQcC9n4wZ

— AP Politics (@AP_Politics) June 6, 2016
"This reminds us of the times of Hitler": In the heart of Europe, anti-Islam politics are on the rise https://t.co/gsSJs2lkGW

— The Washington Post (@washingtonpost) June 6, 2016
What makes the Stanford sex offender's six month jail sentence so unusual https://t.co/IgwQhDc6Vd

— The Washington Post (@washingtonpost) June 6, 2016
The average U.S. household can't afford the average-priced new vehicle https://t.co/c31gmUeb0v pic.twitter.com/Dq9qUfxpVW

— Forbes (@Forbes) June 6, 2016
For some, boxing brutalised already brutal men. Ali gave the sport grandeur and nobility https://t.co/bqtgxQuYcu pic.twitter.com/S6XvjPsTrx

— The Economist (@TheEconomist) June 6, 2016
Green Bank celebrates extraterrestrial search role with SETI tourshttps://t.co/ng2e5uzA3Y by @rsteelhammer pic.twitter.com/RMMyJiuSTd

— Gazette-Mail (@wvgazettemail) June 6, 2016

Fact-Checking the Knaves:


Palm Coast Construction and Development Progress Reports
The following is an update of ongoing permitting, construction and development projects in Palm Coast, through May 11:
Click to access week-in-review-may131.pdf

Florida Agricultural Museum Summer Camps: Become a junior farmer at the Florida Agricultural Museum this summer! Junior farmers will learn about farm life, forestry, and Florida history. Participate in arts & crafts, farm animal care, Florida fauna/flora education, fun and games. Sessions are all 10 a.m. to 4 p.m., $175 per session and are as follows:
1st) June 7-9
2nd) June 14-16
3rd) June 21-23
4th) June 28-30
5th) July 5-7
6th) July 12-14

Road and Interstate Construction:
Paving operations to begin Sunday May 22 on Interstate 4 near Deltona and DeBary: Paving operations will require nightly lane closures on Interstate 4 (I-4) near Deltona and DeBary beginning Sunday, May 22. Westbound single lane closures will occur from 7:30 p.m. to 6 a.m., while eastbound single lane closures will occur between 7:30 p.m. and 6:30 a.m. The contractor may close two lanes at a time between 10 p.m. and 5:30 a.m. The contractor, Ranger Construction Industries, Inc. will begin with a deep milling operation in the westbound lanes near the Saxon Boulevard entrance ramps to I-4 westbound. That work will occur Sunday and Monday nights, May 22 and 23. Milling and resurfacing of the westbound lanes to the St. John's River Bridge will continue the remainder of the week. Additionally, the contractor will close the entrance ramp from Dirksen Drive to I-4 westbound on Wednesday, May 25, from 11 p.m. – 6 a.m. to remove barrier wall. The work is part of the Florida Department of Transportation's (FDOT) resurfacing project on I-4 from the east end of the St. John's River Bridge to Saxon Boulevard.

How Disney Cartoons Were Made
Previous Codas: