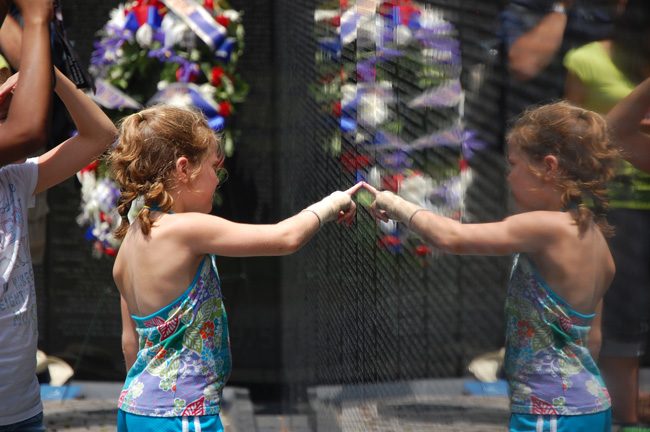 Weekend: Partly cloudy throughout, highs in mid to upper 80s, lows in upper 60s to 70. Details here.
Today's fire danger is moderate. Flagler County's Drought Index is at 151.
Today's tides: at the beaches, at the Intracoastal Waterway.
Today's document from the National Archives.
The OED's Word of the Day: nouveau pauvre, n. and adj..
The Live Community Calendar
Today's jail bookings.
Today's Briefing: Quick Links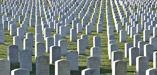 "According to the Department of Defense, the [Arlington National] cemetery recently acquired enough land to keep it available for burials until 2060; that is, if the current rate of burials holds."
–Jim Sheeler, from "Final Salute" (2008).
Note: all government meetings noticed below are free and open to the public unless otherwise indicated. Many can be heard or seen live through each agency's website.
Closing note: All government offices, schools, the sheriff's office and libraries are closed Monday, May 30, in observance of Memorial Day, as are banks.
Friday: Free For All Fridays With David Ayres on WNZF, 9 a.m.: David welcomes Debi Peterson of the Flagler Home Builders Association, Patrick Juliano of the Flagler Young Republicans, Flagler County Sheriff Jim Manfre, and Terry McManus, owner of the new Flagler Beach golf course. (Line-up subject to change.) The show begins with a commentary by FlaglerLive editor Pierre Tristam.

Friday: Flagler County Republican Party Headquarters formally open with a 3 p.m. ribbon-cutting at 55 Plaza Drive, Unit D6, in Palm Coast next to Outback Restaurant in Palm Coast. Republican elected officials, candidates, the press and others are invited. The headquarters have been opened since May 23. For additional information, contact REC Chairwoman Anne-Marie Shaffer at: [email protected] or by phone at 386-569-8400.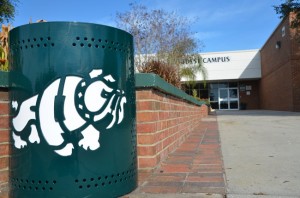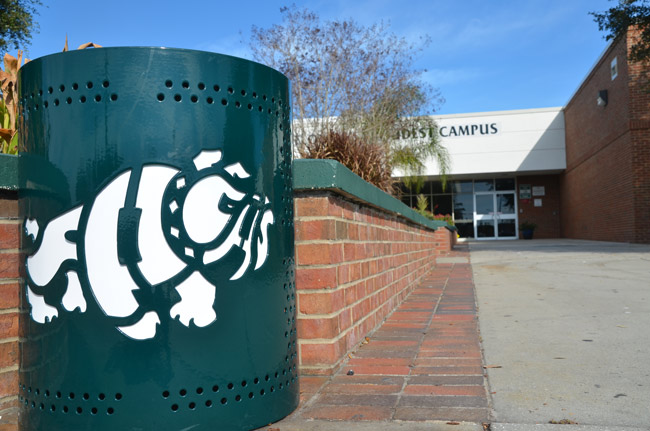 Saturday, Sunday: Flagler Palm Coast High School Class of 1996's 20-Year Reunion. The event combines a fundraising event for the Josh Crews Writing Project through the Education Foundation and two events, one for the graduates and a family picnic. A dinner for alumni and guests at Oceanside Country Club is planned for Saturday and a family picnic is planned for Sunday at Herschel King Park. Graduates are asked to provide gift certificates, goods and products or a donation to be part of a silent auction towards the Writing Project and to register for the celebrations. For more information go to www.fpc1996.com or call Magda at 386-986-9300 or Carl Laundrie III at 386/237-4845.
Monday: Memorial Day Ceremonies are scheduled starting at 8 a.m. at Palm Coast's Heroes Park, 10 a.m., in front of the Government Services Building in Bunnell, and 1 p.m. at veterans Park in Flagler Beach. Details here.

Updated jail bookings and day and night shift incident summary reports are available here.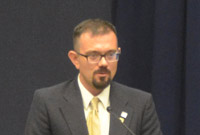 FTI Director' Suspicions Lead to Arrest of 2 Boys, 14, One of Them Carrying Stun Gun: Flagler Technical Institute Director Kevin McCarthy's lineage isn't anything to trifle with. He's the son of the late Bob McCarthy, who served as Flagler sheriff longer than the last two sheriffs' four terms combined. He was an assistant principal at Flagler Palm Coast High School, where he was in charge of discipline. And he's had his share of challenges as the head of the school district's adult education division. So when he saw two boys who seemed out of place walking around his campus Wednesday, he knew something was amiss.
Domestic Confrontation in R-Section leads to Search and Weapons Charges Against Felon: Jozefek was jailed on eight charges Wednesday, seven of them third and second degree felonies, including three drug charges, two weapons charges, two battery charges and tampering with a witness. Bond was set at $29,000.
Neighbor Dispute Over Bird Nesting in Palm Coast's C-Section Escalates Into Lawsuit: A dispute between neighbors in Palm Coast's C-Section over the copious presence of Purple Martin birds and involving a drone, a laser pointer, the daily Apocalypse Now-like broadcasting of loud predatory bird sounds and complaints to local authorities, has escalated into a lawsuit from one neighbor against another.
Gov. Scott Likens Obama Guidance on Transgender Equality to "Blackmail": Gov. Rick Scott issued his harshest comments yet about the federal government's guidance on how public schools should treat transgender students, but stopped short of saying whether his administration would enter the fray against the Obama administration's controversial initiative.
Live Briefs:

In Florida and in State Government:
Note: Some proceedings below can be followed live on the Florida Channel.

No events of not.
–Compiled by the News Service of Florida and FlaglerLive

In Coming Days in Palm Coast and Flagler:
♦ May 30: Flagler County hosts a Memorial Day Ceremony at 10 a.m., in front of the Government Services Building at 1769 East Moody Blvd., Bunnell. The ceremony features Army Major Thomas K. Hall, the Senior Army Instructor and Rifle Team Coach at Matanzas High School. Major Hall served as the Secretary of the General Staff for the Assistant Commandant of the US Army Command and General Staff College. He was a Battery Commander in the 1st Battalion 77th Field Artillery which was in direct support of the 194th Armor Brigade.
♦ May 31: Entrepreneur Night at Sunsetters Riverfront, 115 Main St., Daytona Beach. Join over 150 entrepreneurs, startup founders, investors, and supporters of entrepreneurs. Expect a terrific atmosphere, complimentary appetizers, cash bar, fast pitched sessions, peer-to-peer connections, conversations, networking, entertainment, and surprises. 5:30 p.m.
♦ June 1: Flagler County Emergency Management makes a presentation at the inaugural "Hurricane Preparedness Breakfast" being hosted by Flagler Volunteer Services. The breakfast will be held from 8:30 to 10:30 a.m. June 1 at the Hilton Garden Inn.
♦ June 2: The Flagler County Young Republicans Club host a forum featuring the six Republican candidates running for sheriff in the Aug. 30 primary. The forum is at the Hilton garden Inn, 55 Town Center Blvd., Palm Coast, at 6 p.m. It features Don Fleming, John Lamb, Jerry O'Gara, Rick Staly, Mark Whisenant and Christopher Yates.


♦ June 4: Flagler County's Democratic Executive Committee holds a potluck picnic at Hershel King Park at 1000 Grady Prather Jr. Cove in Palm Coast starting at noon, with honorary guest James Canfield, first mayor of Palm Coast. Plenty of children's activities, a dunk tank, ice cream truck, and a chance to meet Democratic candidates. Free admission includes hot dogs, baked beans and coleslaw.
♦ June 7: A 1:30 p.m. hearing is scheduled in the case of Anna Pehota, accused of second-degree murder in the shooting death of her husband on Sept. 23, 2015, in the Hammock. Her trial was scheduled for April 18, but her attorney, Ray Warren, was granted a delay so he could explore Pehota's memory issues, which could play a deciding role in the handling of her case. The results of that inquiry are to be the subject of this hearing.
♦ June 8: The Public Safety Coordinating Council meets at 8:45 a.m. at the Emergency Operations Center in the Government Services complex, behind the Government Services Building.
♦ June 14: Dr. Bill Mefford, Faith Outreach Specialist for Americans United for Separation of Church and State, leads a discussion entitled "Religion and Partisan Politics Don't Mix," hosted by the All Flagler Democratic Club at 7 p.m. at the African American Cultural Society, 4422 US 1 North, Palm Coast. Call 386-447-7030 for best directions. This program is free, open to the public, all are welcome, no advance arrangements are necessary.
♦ June 16: The fourth annual commemoration of the largest mass arrest of Rabbis in U.S. History, an event that took place in St. Augustine on June 18, 1964, will be held on Thursday, June 16, at 7 p.m. in the Gamache-Koger Theater in the Ringhaver Student Center at 48 Sevilla Street in St. Augustine on the campus of Flagler College. The 90-minute event will include the reading of the letter written by the Rabbis in the Flagler County Jail and a video of the forum held with the surviving rabbis who gathered in St. Augustine in June, 2014. This event is free, all are welcome, no advance arrangements are necessary. Call (904) 819-6365 for best directions.
♦ July 20: The Flagler League of Cities, a gathering of the county's mayors, meets at noon at Flagler Beach City Hall.

Secret text in Senate bill would give FBI warrantless access to email records https://t.co/D0fRRrnjje by @JennaMC_Laugh

— The Intercept (@theintercept) May 26, 2016
The insidious way the media downplays climate science https://t.co/yGuOiWLkwt pic.twitter.com/PEh1vOfxjy

— ThinkProgress (@thinkprogress) May 26, 2016
This is Taliban Country: Just an hour outside Kabul, armed fighters openly patrol the streets https://t.co/Zsvq5F7CYV

— Al Jazeera English (@AJEnglish) May 26, 2016
.@newsjean Obama, Hiroshima, apologies, & the N Korean victims of the atomic bombings https://t.co/jOeHs7J3HH #DPRK pic.twitter.com/3HrieXGxVR

— BulletinOfTheAtomic (@BulletinAtomic) May 26, 2016
The canon is sexist, racist, and totally gross. Yes, you have to read it anyway: https://t.co/X9cS2I4HuE pic.twitter.com/AKXjrNNUe4

— Slate (@Slate) May 26, 2016
Ils racontent les piastres, le Court Royal et le tramway… : notre série vidéo à #Beyrouth https://t.co/pQjqg2hG2C pic.twitter.com/XS2Myp95Cl

— L'Orient-Le Jour (@LOrientLeJour) May 26, 2016

Fact-Checking the Knaves:


Palm Coast Construction and Development Progress Reports
The following is an update of ongoing permitting, construction and development projects in Palm Coast, through May 11:
Click to access week-in-review-may131.pdf

Florida Agricultural Museum Summer Camps: Become a junior farmer at the Florida Agricultural Museum this summer! Junior farmers will learn about farm life, forestry, and Florida history. Participate in arts & crafts, farm animal care, Florida fauna/flora education, fun and games. Sessions are all 10 a.m. to 4 p.m., $175 per session and are as follows:
1st) June 7-9
2nd) June 14-16
3rd) June 21-23
4th) June 28-30
5th) July 5-7
6th) July 12-14

Road and Interstate Construction:
Paving operations to begin Sunday May 22 on Interstate 4 near Deltona and DeBary: Paving operations will require nightly lane closures on Interstate 4 (I-4) near Deltona and DeBary beginning Sunday, May 22. Westbound single lane closures will occur from 7:30 p.m. to 6 a.m., while eastbound single lane closures will occur between 7:30 p.m. and 6:30 a.m. The contractor may close two lanes at a time between 10 p.m. and 5:30 a.m. The contractor, Ranger Construction Industries, Inc. will begin with a deep milling operation in the westbound lanes near the Saxon Boulevard entrance ramps to I-4 westbound. That work will occur Sunday and Monday nights, May 22 and 23. Milling and resurfacing of the westbound lanes to the St. John's River Bridge will continue the remainder of the week. Additionally, the contractor will close the entrance ramp from Dirksen Drive to I-4 westbound on Wednesday, May 25, from 11 p.m. – 6 a.m. to remove barrier wall. The work is part of the Florida Department of Transportation's (FDOT) resurfacing project on I-4 from the east end of the St. John's River Bridge to Saxon Boulevard.

Telemann's Fantasia for Solo Violin in B-Flat Major, Cynthia Freivogel on the Baroque Violin
Previous Codas: