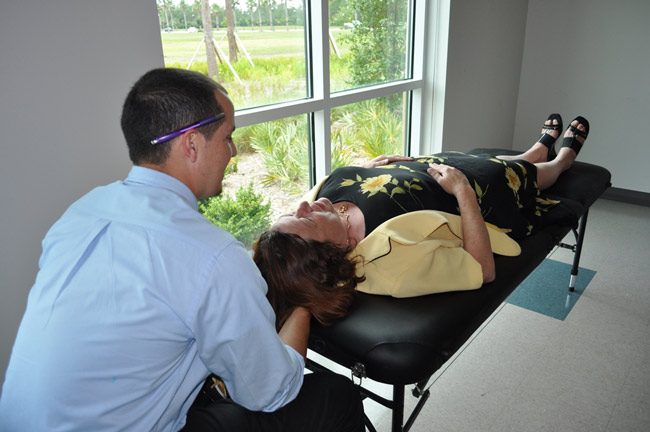 On May 19, Florida Hospital Flagler provided free health screenings to 80 City of Palm Coast employees. The screenings included blood pressure, pulse oxygen, carbon monoxide, body mass index (BMI), diabetes testing and musculoskeletal assessment.
"By using our resources to help our community on a more personal level, we are taking our mission of extending the healing ministry of Christ a step further," said JoAnne King, Florida Hospital Flagler chief operating officer. "Screenings like these are important to a healthy life, so by bringing our services out beyond the hospital's walls, we are furthering that healing ministry."
All of the employees who participated also received a one-on-one consultation with a registered nurse, during which they had the opportunity to review their results.