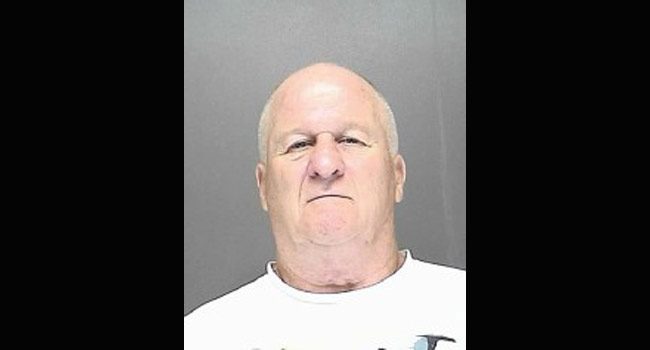 Edward Lueck, 69, was sentenced today to 15 years in prison facility after pleading no contest to lewd and lascivious molestation of a child and to 19 counts of possession of child pornography. The victim was 5 years old at the time of the crimes, and was a neighbor of Lueck's, who is a retired Volusia County Sheriff's deputy.
According to Lueck's arrest report, the girl would visit him next door at his Daytona Beach home where he would show her sexually explicit materials on his computer, much of it documented to have been child pornography, then use the imagery to entice her to perform sexual acts on him.
The girl's mother reported the incidents, which by then had been going on for five months, according to the girl, on Sept. 29, 2013. Police subsequently searched his computer and discovered the child pornography.
Assistant State Attorney Tammy Jaques, of the State Attorney's Career Criminal Unit, prosecuted the case. Circuit Judge Terence R. Perkins presided over the case and pronounced sentence today in Daytona Beach. After serving 15 years, Lueck will be placed on 25 years' sex-offender probation and be upon his release from prison. He will also be designated a sexual offender–a lighter designation than sexual predator.
The 15-year prison sentence and subsequent probation "spared the victim in this case from having to go through a traumatic trial process," a release from the state attorney's office stated.