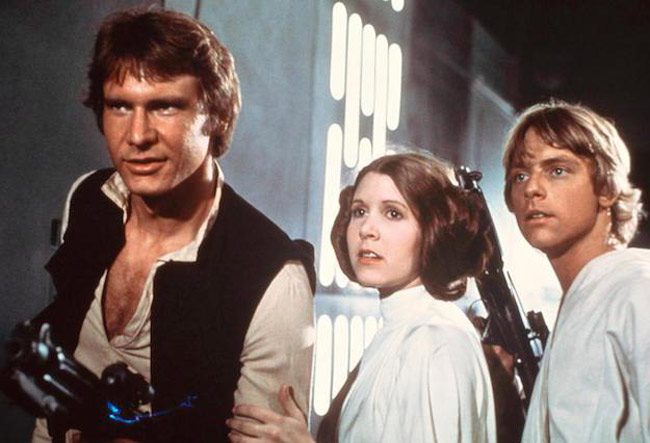 Today: Mostly sunny. Highs in the mid 80s inland, in the lower 80s on the coast. East winds 10 to 15 mph. Tonight: Clear. Lows in the mid 60s. East winds 5 to 10 mph. Details here.
Today's fire danger is moderate. Flagler County's Drought Index is at 118.
Today's tides: at the beaches, at the Intracoastal Waterway.
Today's document from the National Archives.
The OED's Word of the Day: ablow, adj.1.
The Live Community Calendar
Today's jail bookings.
Today's Briefing: Quick Links

Note: all government meetings noticed below are free and open to the public unless otherwise indicated. Many can be heard or seen live through each agency's website.
The Flagler County Economic Opportunity Council meets at 9 a.m. in board chambers at the Government Services Building. The meeting will be followed by a workshop in the Finance Conference Room, 3rd floor of the GSB. At the 9 a.m. meeting, Toby Tobin will present a report on behalf of the Flagler Home Builders Association, and Margaret Sheehan-Jones will report on commercial real estate. The council will discuss the county's workforce and talent.
The Flagler County Parks and Recreation Advisory Board meets at 10 a.m. in the first-floor conference room of the Government Services Building. No agenda was posted online.

Flagler Democratic Community Spaghetti Dinner includes salad and garlic bread; Take-Out or Sit-Down; dessert auction fundraiser; Sponsored by Democratic Executive Committee; $10.00 per person. Reserve advance tickets by calling 386-864-1510. At the Palm Coast Community Center, 305 Palm Coast Parkway NE, starting at 6 p.m.
Ribbon-cutting: Vanacore Homes, Chestnut Model, 21 Pheasant Dr., Palm Coast, at 4 p.m.

Updated jail bookings and day and night shift incident summary reports are available here.
In Latest Reversal, Sheriff Manfre Does Not Appeal Ethics Judgment as Deadline Passes: Flagler County Sheriff Jim Manfre has not appealed the Florida Ethics Commission's latest judgment against him after all: that deadline passed on Friday. That means Manfre will concede to a $6,200 fine and a public reprimand and censure that the ethics commission approved on April 15.
Flagler's Third Graders Improve English Skills and Climb to 10th Best in Florida: The proportion of students who scored a 3 or better (out of 5)–that is, students who are proficient in English at their grade level–also improved, from 60 percent to 63 percent.
Ex-Traffic Homicide Prosecutor Ray Lee Smith Joins Flagler Bench as Family Law Judge: Smith, 43, a Ponte Vedra Beach resident, presides over family law cases in Division 47 and fills the vacancy created by the retirement of Judge J. David Walsh earlier this year.
Michelle O'Connell case: New autopsy yields new hope for some: "The results of a third autopsy on Michelle O'Connell, a St. Johns County woman found shot in the home of her deputy boyfriend, has some hoping the 2010 case might again be reopened," the Record reports. "The O'Connell's family attorney told the Record's news partner, First Coast News, that newly discovered evidence suggests O'Connell's death was the result of a homicide, not suicide as determined in previous investigations. O'Connell died from a gunshot wound to the head in September 2010 in St. Johns County, where her boyfriend, Jeremy Banks, was a sheriff's deputy. The gun used was Banks' department-issued handgun."
Live Briefs:

In Florida and in State Government:
Note: Some proceedings below can be followed live on the Florida Channel.

Jobs: Gov. Rick Scott will host the "Degrees to Jobs Summit," which will focus on higher-education and workforce issues. Among the other speakers will be Senate President Andy Gardiner, R-Orlando, and Department of Economic Opportunity Executive Director Cissy Proctor. (8:30 a.m., Loews Portofino Bay Hotel, 5601 Universal Blvd., Orlando.)
The Florida Public Service Commission Nominating Council will sift through the list of applicants to replace Public Service Commission member Lisa Edgar, whose term expires at the end of the year. The nominating council will recommend applicants to Gov. Rick Scott, who will appoint a replacement for Edgar. (10 a.m., Miami International Airport, North Terminal Auditorium, fourth level, Concourse D, Northwest 20th St. and LeJeune Road, Miami.)
U.S. Sen. Marco Rubio, chairman of the Senate Subcommittee on Oceans, Atmosphere, Fisheries, and Coast Guard, will hold a hearing about hurricane forecasting. (2 p.m., Senate Russell Building, 253, Washington, D.C.)
–Compiled by the News Service of Florida and FlaglerLive

In Coming Days in Palm Coast and Flagler:
♦ May 26: Graduation ceremonies for Flagler Palm Coast High School and Matanzas High School seniors are scheduled in the same venue this year, at the Ocean Center in Daytona Beach. The Matanzas ceremony begins at 4:30 p.m. (doors open at 3:30 p.m.), the FPC ceremony at 7:30 p.m. (doors open at 6:30 p.m.). The Ocean Center is at 101 N Atlantic Ave, Daytona Beach.
♦ May 26: Flagler County Commissioner Nate McLaughlin hosts a town hall meeting at 5:30 p.m. at the Hidden Trails Community Center, 6108 Mahogany Blvd. Bunnell.
♦ May 28-29: Flagler Palm Coast High School Class of 1996's 20-Year Reunion. The event combines a fundraising event for the Josh Crews Writing Project through the Education Foundation and two events, one for the graduates and a family picnic. A dinner for alumni and guests at Oceanside Country Club is planned for Saturday and a family picnic is planned for Sunday at Herschel King Park. Graduates are asked to provide gift certificates, goods and products or a donation to be part of a silent auction towards the Writing Project and to register for the celebrations. For more information go to www.fpc1996.com or call Magda at 386-986-9300 or Carl Laundrie III at 386/237-4845.
♦ May 30: Flagler County hosts a Memorial Day Ceremony at 10 a.m., in front of the Government Services Building at 1769 East Moody Blvd., Bunnell. The ceremony features Army Major Thomas K. Hall, the Senior Army Instructor and Rifle Team Coach at Matanzas High School. Major Hall served as the Secretary of the General Staff for the Assistant Commandant of the US Army Command and General Staff College. He was a Battery Commander in the 1st Battalion 77th Field Artillery which was in direct support of the 194th Armor Brigade.
♦ May 31: Entrepreneur Night at Sunsetters Riverfront, 115 Main St., Daytona Beach. Join over 150 entrepreneurs, startup founders, investors, and supporters of entrepreneurs. Expect a terrific atmosphere, complimentary appetizers, cash bar, fast pitched sessions, peer-to-peer connections, conversations, networking, entertainment, and surprises. 5:30 p.m.
♦ June 1: Flagler County Emergency Management makes a presentation at the inaugural "Hurricane Preparedness Breakfast" being hosted by Flagler Volunteer Services. The breakfast will be held from 8:30 to 10:30 a.m. June 1 at the Hilton Garden Inn.
♦ June 2: The Flagler County Young Republicans Club host a forum featuring the six Republican candidates running for sheriff in the Aug. 30 primary. The forum is at the Hilton garden Inn, 55 Town Center Blvd., Palm Coast, at 6 p.m. It features Don Fleming, John Lamb, Jerry O'Gara, Rick Staly, Mark Whisenant and Christopher Yates.


♦ June 4: Flagler County's Democratic Executive Committee holds a potluck picnic at Hershel King Park at 1000 Grady Prather Jr. Cove in Palm Coast starting at noon, with honorary guest James Canfield, first mayor of Palm Coast. Plenty of children's activities, a dunk tank, ice cream truck, and a chance to meet Democratic candidates. Free admission includes hot dogs, baked beans and coleslaw.
♦ June 7: A 1:30 p.m. hearing is scheduled in the case of Anna Pehota, accused of second-degree murder in the shooting death of her husband on Sept. 23, 2015, in the Hammock. Her trial was scheduled for April 18, but her attorney, Ray Warren, was granted a delay so he could explore Pehota's memory issues, which could play a deciding role in the handling of her case. The results of that inquiry are to be the subject of this hearing.
♦ June 8: The Public Safety Coordinating Council meets at 8:45 a.m. at the Emergency Operations Center in the Government Services complex, behind the Government Services Building.
♦ June 14: Dr. Bill Mefford, Faith Outreach Specialist for Americans United for Separation of Church and State, leads a discussion entitled "Religion and Partisan Politics Don't Mix," hosted by the All Flagler Democratic Club at 7 p.m. at the African American Cultural Society, 4422 US 1 North, Palm Coast. Call 386-447-7030 for best directions. This program is free, open to the public, all are welcome, no advance arrangements are necessary.
♦ June 16: The fourth annual commemoration of the largest mass arrest of Rabbis in U.S. History, an event that took place in St. Augustine on June 18, 1964, will be held on Thursday, June 16, at 7 p.m. in the Gamache-Koger Theater in the Ringhaver Student Center at 48 Sevilla Street in St. Augustine on the campus of Flagler College. The 90-minute event will include the reading of the letter written by the Rabbis in the Flagler County Jail and a video of the forum held with the surviving rabbis who gathered in St. Augustine in June, 2014. This event is free, all are welcome, no advance arrangements are necessary. Call (904) 819-6365 for best directions.
♦ July 20: The Flagler League of Cities, a gathering of the county's mayors, meets at noon at Flagler Beach City Hall.

At Oberlin and elsewhere, the liberal establishment is crumbling beneath a new wave of student activism: https://t.co/0HgZnf7KMT

— The New Yorker (@NewYorker) May 24, 2016
Florida county votes to ban The Perks of Being a Wallflower from schools | Tampa Bay Times https://t.co/1GvRN37Our

— Publishers Weekly (@PublishersWkly) May 24, 2016
400+ writers sign petition protesting Trump, saying he is appealing to "basest &most violent elements" in US society https://t.co/1fBxO70sdj

— Michiko Kakutani (@michikokakutani) May 24, 2016
To avoid the morality police, some Iranian women are dressing like men https://t.co/UobB0rKmTx @StoryHinckley pic.twitter.com/kfXPGcZPJV

— The Christian Science Monitor (@csmonitor) May 24, 2016
Cornel West: Trump is a "narcissistic neo-fascist in the making"; Clinton is a hawkish "milquetoast neoliberal" https://t.co/oTLH0D7WYr

— Salon (@Salon) May 24, 2016
From cool to crude, and back again. Brutalism is having a moment: https://t.co/32lwrYp8Uc via @CNNStyle pic.twitter.com/ZxYOTbJbzo

— CNN (@CNN) May 24, 2016

Fact-Checking the Knaves:


Palm Coast Construction and Development Progress Reports
The following is an update of ongoing permitting, construction and development projects in Palm Coast, through May 11:
Click to access week-in-review-may131.pdf

Florida Agricultural Museum Summer Camps: Become a junior farmer at the Florida Agricultural Museum this summer! Junior farmers will learn about farm life, forestry, and Florida history. Participate in arts & crafts, farm animal care, Florida fauna/flora education, fun and games. Sessions are all 10 a.m. to 4 p.m., $175 per session and are as follows:
1st) June 7-9
2nd) June 14-16
3rd) June 21-23
4th) June 28-30
5th) July 5-7
6th) July 12-14

Road and Interstate Construction:
Paving operations to begin Sunday May 22 on Interstate 4 near Deltona and DeBary: Paving operations will require nightly lane closures on Interstate 4 (I-4) near Deltona and DeBary beginning Sunday, May 22. Westbound single lane closures will occur from 7:30 p.m. to 6 a.m., while eastbound single lane closures will occur between 7:30 p.m. and 6:30 a.m. The contractor may close two lanes at a time between 10 p.m. and 5:30 a.m. The contractor, Ranger Construction Industries, Inc. will begin with a deep milling operation in the westbound lanes near the Saxon Boulevard entrance ramps to I-4 westbound. That work will occur Sunday and Monday nights, May 22 and 23. Milling and resurfacing of the westbound lanes to the St. John's River Bridge will continue the remainder of the week. Additionally, the contractor will close the entrance ramp from Dirksen Drive to I-4 westbound on Wednesday, May 25, from 11 p.m. – 6 a.m. to remove barrier wall. The work is part of the Florida Department of Transportation's (FDOT) resurfacing project on I-4 from the east end of the St. John's River Bridge to Saxon Boulevard.

John Field: Nocturne No. 10 in E Minor
The Irish pianist Finghin Collins plays one of the superbly understated nocturnes by John Field, the late-classical Irish composer who wrote plenty of works for piano and orchestra and piano solo but is remembered, when remembered at all, almost exclusively for his nocturnes. You may have to close your eyes to this one: Collins's piano-playing is unbearably affected, like a selfie in motion. But the execution is better controlled.
John Field – Nocturne No. 10 in E Minor from Finghin Collins on Vimeo.
Previous Codas: