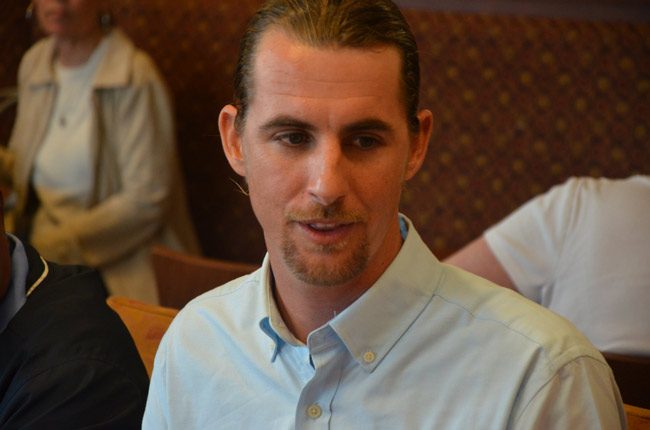 Adam Morley, the Democratic candidate for the House District 24 seat held by Republican Paul Renner, said in a release today that he had qualified for the race by petition.
Morley was required to collect 1,177 verified petitions. He collected more than 1,400, hen said in the release. Candidates generally collect somewhat more petitions than they need to ensure against disqualification, as supervisors of election, who verify the petitions, will toss the occasional petition improperly filled out. Qualifying by petition saved Morley $1,781, or 6 percent of the salary for the position he seeks. He is a St. Augustine resident and charter boat captain with St. Augustine Eco Tours
District 24 includes all of Flagler, northern Volusia and southern St Johns counties. Morley is the only candidate other than the incumbent who has filed to run in the seat he contested against Renner in a special election last year. Qualifying, however, does not end until noon on June 24. If no one else qualifies, Morley and Renner will not face a primary on Aug. 30 but contest the seat in the general election on Nov. 8.