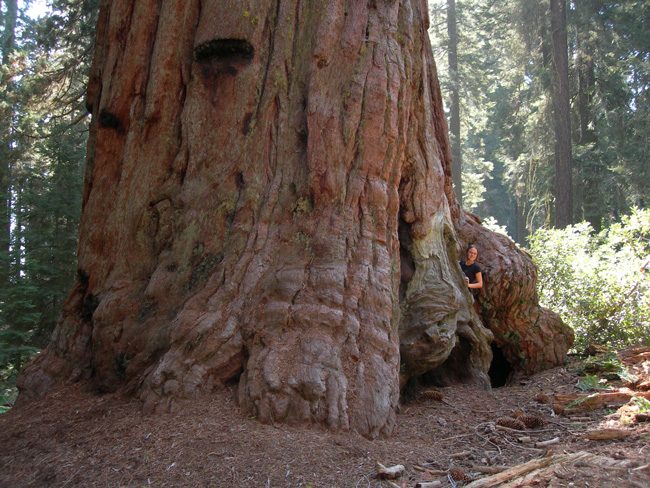 Weekend: Bright, pleasant days with highs in the upper 70s and low 80s, nights in the 50s, warming to the 60s Sunday. Details here.
Today's fire danger is moderate. Flagler County's Drought Index is at 331.
Today's tides: at the beaches, at the Intracoastal Waterway.
Today's document from the National Archives.
The OED's Word of the Day: descendentalism, n..
The Live Community Calendar
Today's jail bookings.
Today's Briefing: Quick Links

Note: all government meetings noticed below are free and open to the public unless otherwise indicated. Many can be heard or seen live through each agency's website.
This is teacher appreciation week. It is also "Cycle de Mayo" Ride Your Bike to Work Day: Please show extra care, share the road.
Friday, Saturday, Sunday: "Sex, Drugs, Rock n Roll," the Eric Bogosian play, is staged at City Repertory Theatre in Palm Coast, 160 Cypress Point Parkway in Palm Coast. Praised as both a writer and a performer, Bogosian originally wrote SDR&R as one of his half-dozen acclaimed one-man shows, and performed the show successfully off-Broadway in 1990. The New York Times called it his "funniest and scariest" work yet. As you might expect from City's Producer-Director John Sbordone, who rarely does what you expect, the City production splits the show among 5 performers: Jonathan Haglund, Ron Long, Jim Fellows, Evelyn Lynn, and Sbordone himself. This company of artists become an angry lawyer, an in-recovery rock star, a high-powered businessman, and more, each character in some way related to one or more of the title vices. Performed at City Repertory on Friday and Saturday, May 6 and 7 at 7:30 p.m. and at 2 p.m. on Sunday May 8. This is the last show of the season for CRT. Tickets are $20. Book easily here. Read a preview.
Friday: Pastor Charles Silano of Open Door Ministries and Grace Tabernacle Ministries, and a former convict, is the keynote speaker at the 25th graduation ceremony of Flagler County Drug Court at 3 p.m. in Courtroom 101 at the county courthouse.
Friday: Pop Warner cheer and football registration will be held from 6 to 8 p.m. at Wadsworth Park. More info: www.FlaglerTitans.org
Friday: Flagler Palm Coast High School Prom at the Daytona Beach Hilton, 8 p.m.
Friday: Matanzas High School Prom at 8 p.m. at River House, St. Augustine.
Saturday: Arbor Day in Palm Coast's Central Park. The Arbor Day 5K Root Run/Walk, begins at 8 a.m. Register here. At the main event, themed "Feed a Mouth, Get a Tree, Grow a Community," attendees can exchange canned food or pet food items for a free three-gallon native hardwood tree (one tree per household, while quantities last). The Native Butterfly Release will be at 11 a.m. at center stage. Other fun activities are planned for all ages. A free paper-shredding service, so bring your old documents for professional shredding! Plan to take advantage of this hands-free, uncomplicated process as totes will be wheeled to your car to help unload your paper and bring it to a chute that dumps all of it into a shredder. Free admission and parking. Contact Palm Coast Urban Forester Carol Mini at 386/986-3722 for more information.
Saturday, Sunday: Team Florida Elite Lacrosse at Indian Trails Sports Complex, starting at 8 a.m. each day.

Updated jail bookings and day and night shift incident summary reports are available here.
On Eric Drive, No Recourse After a Dog Is Maimed in Hit-and-Run and Near-Miss for Owner: Hit-and-run laws are clear and penalties severe when a collision involves damage to property or injury or death to human beings. But the same does not apply when an animal is struck or even killed.
Bogosian's "Sex, Drugs, Rock & Roll" at CRT: The Frightening Drift of American Life, Updated: Yes, Eric Bogosian's "Sex, Drugs, Rock & Roll" is set in post-Reagan America. But the play, which opened last Friday at City Repertory Theatre in Palm Coast, isn't some period piece: those who see the show will find themselves in very recognizably angry American territory: for all the seemingly vast changes since 1990–the internet, the iPhone, terrorism, tea parties, a black president, a hair piece as a presidential candidate–not much has changed.
Volusia County Wants Out Of the Next Bear Hunt: Council member Josh Wagner, who has purchased lifetime hunting licenses for himself and his two children, said the hunt goes against efforts and money spent to establish bear corridors and bear-management education programs.
Three Candidates for Elections Supervisor Offer More Strengths Than Differences: It was no slugfest. The three candidates took no swipes at each other and not only kept their answers on the questions, but showed remarkable focus in their answers, displaying none of the political tendencies of candidates to stray onto their own talking points and evade questions: they came off over a 60-minute span more like brainiacs at a seminar rather than as politicians at a candidate forum.

In Florida and in State Government:
Note: Most proceedings below can be followed live on the Florida Channel.

Candidate qualifying ends for this fall's elections in judicial, state attorney and public defender races. (Friday, noon.)
The Florida Public Service Commission meets at 9:30 a.m., Betty Easley Conference Center, 4075 Esplanade Way, Tallahassee.
–Compiled by the News Service of Florida and FlaglerLive

In Coming Days in Palm Coast and Flagler:
Click on the links for more details:
♦ May 10: Pegine Echevarria, a motivational speaker, headlines the Flagler Chamber of Commerce's "Fearless and Focused Women in Business" lunch at the Hilton Garden Inn, 55 Town Center Parkway in Palm Coast. Echevarria, according to a chamber release, "is CEO of Team Pegine, a think tank, training and consulting, event management firm that specializes in leadership, team building, inclusion engagement and situational training." The chamber took over the lunch series that was previously hosted by Palm Coast's Business Assistance Center. Registration 11:30 to 11:45 a.m., $35 for chamber members with advance registration and payment, $40 the day of the event. Guests: $40 with advance registration and payment, $45 the day of the event. Reservations are due by May 5 by 5 p.m. Please call to reserve your seat or with questions, 386/437.0106.
♦ May 11: The Public Safety Coordinating Council meets at 8:45 a.m. at the Emergency Operations Center in Bunnell. The meeting will feature a discussion on the decriminalization of pot, with potential guests including the mayors, police chiefs and city managers from around the county.
♦ May 11: Palm Coast City Manager Jim Landon is the guest speaker at the free Lunch N' Lecture at the Palm Coast Community Center, 11 a.m. to 12:30 p.m. The presentation, "Preparing for the Future, Improving our Past," will include plenty of time for questions, so take the time to pre-register by calling the Parks and Recreation Department at 386-986-2323. Attendance includes a free lunch, if you reserve in advance. (space is limited).


♦ June 4: Flagler County's Democratic Executive Committee holds a potluck picnic at Hershel King Park at 1000 Grady Prather Jr. Cove in Palm Coast starting at noon, with honorary guest James Canfield, first mayor of Palm Coast. Plenty of children's activities, a dunk tank, ice cream truck, and a chance to meet Democratic candidates. Free admission includes hot dogs, baked beans and coleslaw.
♦ June 7: A 1:30 p.m. hearing is scheduled in the case of Anna Pehota, accused of second-degree murder in the shooting death of her husband on Sept. 23, 2015, in the Hammock. Her trial was scheduled for April 18, but her attorney, Ray Warren, was granted a delay so he could explore Pehota's memory issues, which could play a deciding role in the handling of her case. The results of that inquiry are to be the subject of this hearing.
Survey Request: The River to Sea Transportation Planning Organization (TPO), which includes Palm Coast, is seeking input from residents of Palm Coast as it plans transportation improvements for the Metropolitan Planning Area (MPA) that includes Volusia County and portions of Flagler County. The TPO has launched a "Tell the TPO" campaign to survey people who live or work in Volusia and/or Flagler counties, as well as visitors. The 11-question survey can be accessed here. All responses received by May 31, 2016, will be placed in a drawing for a chance to win a free iPad Mini.

As consumers of oil, we might all be to blame for the forest fire in Fort McMurray, Canada: https://t.co/XWPRxogprI pic.twitter.com/kIzmy3bQqK

— The New Yorker (@NewYorker) May 6, 2016
U.S. Army Officer Sues Obama, Saying ISIS War is Illegal https://t.co/8zjHvNUKX2 pic.twitter.com/qTkJifjMbL

— Democracy Now! (@democracynow) May 6, 2016
A white teacher slapped a black student five times. These incidents aren't unusual. https://t.co/kuqJX3MXBV pic.twitter.com/48cl6ucamP

— ThinkProgress (@thinkprogress) May 6, 2016
David Duke: Trump could be our "white knight" https://t.co/OmzHlRSgSj pic.twitter.com/U5xkKAl9F9

— The Hill (@thehill) May 6, 2016
She takes a good picture: six forgotten female pioneers of photography https://t.co/HjczhPjWGV

— The Guardian (@guardian) May 6, 2016
Why people find vegetarians so annoying https://t.co/s30rJLu55h

— The Independent (@Independent) May 6, 2016

Fact-Checking the Knaves:

Palm Coast Construction and Development Progress Reports
The following is an update of ongoing permitting, construction and development projects in Palm Coast, through April 27:
Click to access progress-report-april21-27-2016.pdf

Florida Agricultural Museum Summer Camps: Become a junior farmer at the Florida Agricultural Museum this summer! Junior farmers will learn about farm life, forestry, and Florida history. Participate in arts & crafts, farm animal care, Florida fauna/flora education, fun and games. Sessions are all 10 a.m. to 4 p.m., $175 per session and are as follows:
1st) June 7-9
2nd) June 14-16
3rd) June 21-23
4th) June 28-30
5th) July 5-7
6th) July 12-14

Road and Interstate Construction:
Moody Boat Launch to close April 6 through May 20 for improvements: Flagler County's Moody Boat Launch will be closed April 6 through May 20 for improvements. "The scheduled upgrade will enhance the launch's usability in a number of ways," said Heidi Petito, Director of General Services. "The new system provides for ADA (Americans with Disabilities Act) compliance, minimizes docking difficulties caused by fluctuating tides, and new lighting will promote boater safety and security." The closure includes the Moody Boat Launch– located at 825 Moody Lane in Flagler Beach– the parking area, restroom, and dockage on the Matanzas River. It does not affect Betty Steflik Preserve and boardwalk. The scope of work includes dredging 1,650 yards of silt from the launch basin, thus improving navigability. The adjacent wooden docks will be replaced with an aluminum floating dock and gangway system. Additionally, the existing restroom will be replaced with an ADA compliant facility. Moody Boat Launch provides public access to the Intracoastal on the east shore, just south of SR100. The closest alternative boat launches are located at Herschel King Park on the west side of the river at 1000 Grady Prather Jr. Cove, Palm Coast, and Bing's Landing on the east shore at 5862 N. Oceanshore Blvd. in Palm Coast.

Bach's Keyboard Partita No.1 in B flat major, BWV 825, Performed by Daniel de Borah

Previous Codas: