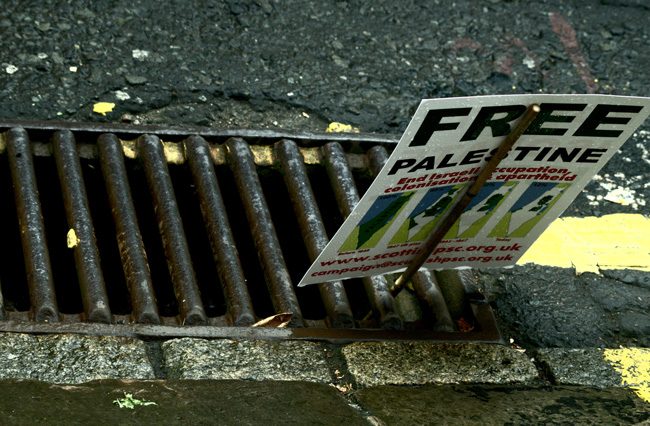 There was a time before America turned the Middle East into a mosaic of Waterloos when the Palestinian-Israeli conflict was the only regional crisis that kept American presidents up at night. Before 2001 I'd often have conversations about it with friends or newspaper colleagues. I'd hear a common complaint: that the conflict was too old, too complicated to understand, too far gone to resolve.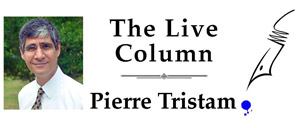 But it's not complicated, and historically speaking it's no older than the Truman Administration. Palestinians were robbed of their land. They could have agreed to several partition plans in the 1930s and 40s. They didn't, which was a mistake, but they've been paying for it ever since, even after recognizing Israel and agreeing to a two-state solution, with what land promised them shrinking every year. The Palestinian West Bank and Gaza are the world's two biggest, poorest ghettoes, one of them under military occupation, the other an open-air prison. Israeli colonists continue to steal Palestinian land with impunity, expanding so-called "settlements" found illegal under any definition of international law.
The only American president to successfully negotiate a peace treaty involving Israel was Jimmy Carter in 1978 when he pulled off the Camp David agreements that resulted in a peace treaty with Egypt. Carter wanted to include Palestinians in the bargain. Israel did not. It's been official policy since Henry Kissinger's catastrophic concession in the early 1970s–one of too many to count–that Israel gets veto power over American-mediated proposals. So the treatment of Palestinians as second-class creatures, if that, has continued since. There's been other attempts at peace treaties. The only successful one, between Israel and Jordan, did not involve the United States except for a photo op on the White House lawn. Everything else since the assassination of Yitzhak Rabin has been Israel's lip service to a two-state solution, broken promises, invasions and repression. The Likud Party under Menahem Begin, Ariel Sharon and Benjamin Netanyahu has made a mockery of the zionist principles of Israel's founders, adopting expropriation as a matter of course. Palestinians periodically turned to terrorism—ruining my former homeland along the way—but only because they tired of Israeli terrorism, which continues to torture, denigrate and decimate Palestinian lives.
There is no equivalency here: Israel is the assassin of Palestinian identity and Palestine's right to exist. Israel's existence has never been threatened—not even in 1948-49, when a bunch of ragtag Arab armies pretended to wage war against it on Palestinians' behalf, certainly not in 1958, 1967 or through the innumerable wars of choice Israel has launched since (with 1973 the sole exception), all the while portraying itself as the beleaguered victim in a sea of barbarians. It's been killer propaganda, but the jig's been up for decades: the rest of the world hasn't been buying it since the 1980s, seeing Israel's behavior in the occupied territories for what it is: apartheid at the point of a gun, and the continued erosion of Palestinian land. Just since 2000, when Israel has claimed to accept a two-state solution, the number of colonists in the West Bank increased from 200,000 to 600,000.
The United States has unconditionally stood by Israel, continuing to pay for its military occupation at the rate of nearly $4 billion a year. So Secretary of State John Kerry's speech decrying Israeli intransigence last month was accurate in its analysis of the current regime, which he described as "the most right-wing in Israeli history, with an agenda driven by the most extreme elements." And he was right in his analysis of an Israel long contemptuous of sincerely reaching a peace agreement and agreeing to a Palestinian state.
But Kerry's speech was laughable for its duplicity. If the United States was serious about wanting an independent state for Palestinians, it would have used the immense leverage it has by making the aid package contingent on Israel muzzling its guns and signing on the dotted line of a two-state solution. Instead, Israel has continued to insult the Obama administration almost with as much abandon as it insults Palestinian rights while ordering us to pass the ammunition. And we have. It's no wonder America's word has become as meaningless as its influence in the Middle East.
We're Israel's puppets. With Donald Trump, we're about to become its bellhops, or at least the willing pallbearers of the two-state solution. If Trump makes good on his pledge to break with nearly 70 years of American policy and move the U.S. Embassy from Tel Aviv to Jerusalem, it may have the same effect as former Israeli Prime Minister Ariel Sharon's visit to the Temple Mount in 2000, a Muslim shrine in Jerusalem. Sharon intended the visit to be insulting to Palestinians. It worked. It triggered the second uprising and another round of disproportionately Israeli terrorism.
It may not take a provocative act for the next uprising: For Jews, the wailing wall is a 1,600-foot shrine. For Palestinians, the wailing wall is the length of every lifetime. Jews slip little pieces of paper scrawled with their prayers in the cracks of their wall. Palestinians slip fuses in theirs. Keeping them unlit won't last forever.
This year marks the 50th year of Israel's occupation of the West Bank and Gaza, where 3 million citizens live without citizenship, without rights, their history and identity denied by that occupation. Instead of talking independence for Palestinians, Israel's reigning Likudists, who have become indistinguishable from the zealots occupying the territories, are talking annexation. Israel is not about to extend citizenship rights to 3 million Arabs. So it's one of two roads: either it's the end of Israel as a democratic state and the formal embrace of apartheid, or it's the perpetuation of that "separate and unequal" state Kerry referred to and that Palestinians have been forced to live under for 50 years. It's Jim Crow for Arabs. Either way, outside a two-state solution, it's suicide for Israel.

Pierre Tristam is FlaglerLive's editor. Reach him by email here or follow him @PierreTristam. A version of this piece aired on WNZF.