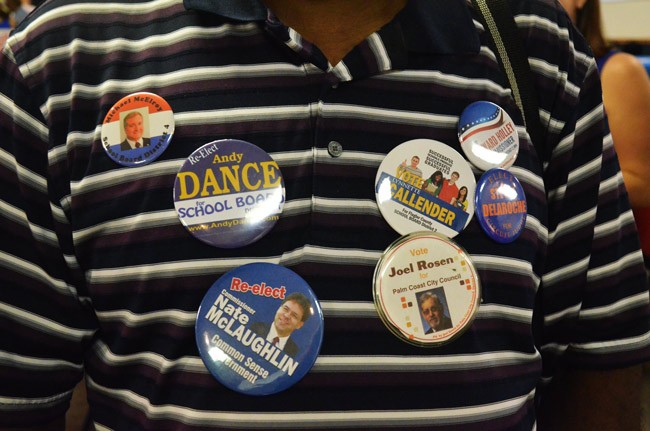 The Flagler County Chamber of Commerce has been taking applications from local residents exploring a run for public office, a dozen of whom will be competitively selected to take part in what the chamber calls the "Flagler Public Leadership Institute." The institute will consist of two full days of training on Sept. 17 and 18 at no cost to participants, and may become a biennial chamber program that coincides with general election seasons.
But although it is designed exclusively for individuals who may become public officials who will operate in the public eye—and some of the program touches on the job's assumption of transparency—almost the entirety of the program will be run behind closed doors. None of the seminar sessions will be open to the public or the press. The chamber is not revealing who will make up the committee that selects the candidates chosen for the program. Nor is the chamber revealing the list of applicants, though it may reveal those who make the cut.
"These aren't people that are in the public eye yet, they're not public officials and we are a private organization, so that's why we are keeping the process closed," Rebecca DeLorenzo, president of the Flagler chamber, said. The program accepts neither declared candidates nor officials currently in public office because that would raise ethical matters. Public officials or candidates may not accept freebies without those contributions being part of their campaign or ethics reports.
Nine people have so far applied for the program. The chamber is aiming for 12 but may go up to 15. The cost of the program is between $7,500 and $10,000, including the fee for its main presenter and two days' worth of meals for participants.
The application tells prospective candidates that the program will help them gain insights into the electoral process. But the program, while ostensibly non-partisan, is not necessarily open to any type of candidate. DeLorenzo specified in an interview that candidates will be filtered based on interests that parallel the chamber's.
"We're a business organization and we're looking for individuals we feel will represent the business community well," the chamber president said, "so it is a type of filtering process. Not that we're endorsing or financially supporting any candidates, because we're not, but we want them to have our small businesses here in Flagler County at the top of their minds, and if business is not at the top of their minds it may not be the program for them."
The program is a copycat of the Tampa Bay Public Leadership Institute and is run by Mark Mills, an ex- staffer for Republican lawmakers and the Senate Republican Conference on Capitol Hill and the president of the Public Leadership Institute. Mills's focus, too, is on getting business people to run for office. His non-profit institute's advisory board is stocked almost exclusively with business leaders.
"The goal in mind is to teach them about the process of being a candidate, the process for leadership strategies," Mills said. "We may talk about some issues, may not, but this is a curriculum that focuses on how to start the process if they choose to run, and what's going to be expected of them as a public leader," during the campaign and once they assume office, should they win.
---
Helping candidates understand whether they want to run, how to run, and what to keep in focus.
---
Mills defended the closed-door nature of his program, saying the participants are not yet candidates, his curriculum is proprietary, and he wants to foster open discussion in a private event. "Every public office should be absolutely transparent, and I'm a firm believer in the sunshine law but these people aren't candidates," Mills said.
Brian McMillan, editor of the Palm Coast Observer, had inquired at the chamber about whether the program would be accessible to reporters.
"I would have hoped that this would give us a window into who's potentially running," McMillan said. "I believe that knowledge about the candidates and who they are is a really a key part of voter education. The more educated the voters are the more likely they are to vote and the better our community is. So the more transparency we have on this, the better it is for our community. At the same time I can understand where if someone is thinking about running and one of their hang-ups is they're not sure if they want to run through the scrutiny of their lives, they may not want to declare themselves as a candidate in the event the public security starts now."
The way the program is being portrayed raised more questions in McMillan's mind than its closed doors. Screening for business friendliness, he said, "changes the dynamic of the whole enterprise, because educated candidates are good for the community no matter what their viewpoints are." He was under the impression that the screening was focused more on separating serious candidates from unserious ones (in a county that has been producing its share of unserious and unprepared candidates in recent elections.)
"If they're going to screen these future aspiring committed leaders for business friendliness," McMillan said, "then they should be transparent in how they're advertising it. It would be more appropriate to call this the Flagler Public Business Institute, or something like that. If that's the case, then so be it."
Its business framework aside, the program will in fact be educating candidates about the nuts and bolts of running a campaign, filling out paperwork the right way, respecting campaign finance documentation deadlines, and so on. A 2010 recruiting letter from Mills cites such things as "government budgeting, economic development, leadership ethics, candidate-filing requirements, communication strategies, and many others" as constituting the heart of the program.
Besides hearing plenty from Mills, who'll lead the sessions, they'll also hear from a few speakers, though that list has not been finalized locally. So far, two certain speakers will be Marian Johnson, senior vice president for political strategy at the Florida Chamber of Commerce, and Kaiti Lenhart, the Flagler County Supervisor of Elections. The chamber is hoping Sen. Travis Hutson and Rep. Paul Renner—Renner went through the program in Jacksonville, before he moved to Palm Coast—will also speak, though the schedule may coincide with a legislative committee week in Tallahassee.
Rick Belhumeur, a Flagler Beach resident who sits on numerous advisory boards—the city's planning board, the transportation planning organization board, the chairmanship of the county's affordable housing board and the county's parts and recreation advisory board—has made no secret of his intention to run for a Flagler Beach City Commission seat next year, though he's not declared for it. He is applying for the leadership program. "Where else do you learn more than people who have already experienced certain things? I think it'll be a win-win," Belhumeur said.
Mike McElroy, president of the Ronald Reagan Republican Assemblies, the right-wing pressure group that has fielded candidates in almost every race in the last two election cycles (winning seats on the Palm Coast City Council and the Flagler County School Board) said he wishes he'd had the benefit of the institute to prepare him for his own run for school board, which he lost. "Certainly if they're first time candidate I'd recommend they do it," McElroy said. "You learn something on your own the hard way if you don't have some guidance, but I'm not certain we'd have someone right now." He was referring to potential Reagan group candidates. "I would hope they open the process top as many applicants as they can, but I certainly understand them wanting to have business friendly people."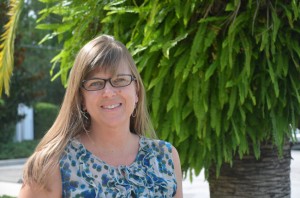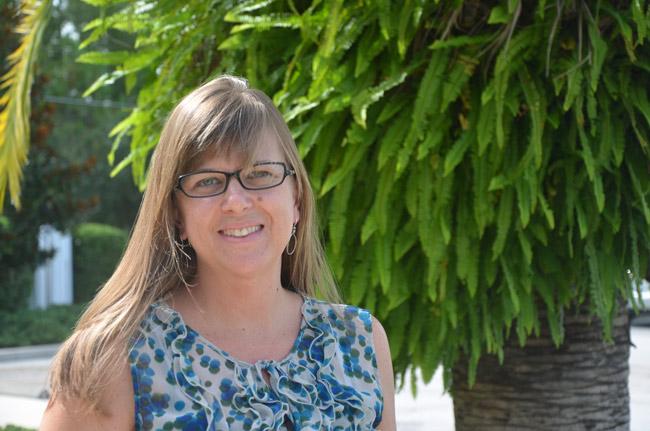 Participants usually have three chief concerns, Mills said: what they should run for (many candidates aren't clear about what specific office is right for them), what impact their candidacy will have on their family, and what impact it will have on their business, their job, their career. "We've had people, and we talk about this openly, who've gone through the program, who've owned businesses, who should begin thinking about a transition of their business if they run for state legislature or county commission—do they have someone waiting in the wings," Mills said, or can they find someone who can carry on the business, as their own commitment to the political job will be heavy. They must also take in  consideration what financial consequences they're taking on, since the political office is generally less well paid than their private venture.
That's not necessarily the case with county commission seats, which pay $50,000 a year, or any constitutional office, which pays at least double that. Those positions attract candidates who are interested as much in the money as they are in winning political office.
About a quarter of the participants in Mills's programs end up running for office. But the program "is not just for people who think they're going to run in 2016," Mills said. Some participants use it as an exploration for future plans.
Howard Holley, a candidate for the county commission in 2014, started attending Mills's program in Jacksonville in 2013, before he announced his candidacy. That program was lengthier, extending to monthly lunches past the two days of intensive seminars. Holley had to drop out once he announced, but he had attended the earlier sessions, which he described as "a huge benefit from my perspective."
"The two days really immersed me in thinking about politics," Holley, who until then had spent his life in management and executive positions in private business, said. "For me I hadn't considered running and didn't think I would, but when you're thinking about it, when you're immersed in the discussion about politics and running for election, your perspective changes."
The program makes certain questions clear: "Why should you run, what are the things you want to understand about yourself, your family, about what you're trying to do in the community—just very, very thoughtful concepts," Holley said. But the program doesn't answer the questions for the prospective candidates. It frames them in such a way as to enable them to answer them more knowingly than they might have previously. Some might not even have asked themselves those questions, or forced themselves to answer them. In other words, the program is not—as Holley put it—"prescriptive." It will not show candidates the way to a decision, and it will certainly not show them a way to win, but will help them navigate the way to a more effective campaign.
"The big thing I heard and walked away with is, it's not about you, it can't be about you, it has to be about what you can do for the community," Holley said. "It helped me to view why I was running and to think about what I was trying to accomplish. I don't know that that inherently gives you a leg up."
Once the program is over, the Flagler chamber will not follow up with participants, endorse any of them or lend campaign support of any sort. The program's aim is exclusively educational, DeLorenzo, the chamber president, said. Beyond that, the chamber hopes to keep the program going in future elections.
As for this election's crop of applicants so far, DeLorenzo diplomatically called them "really good candidates," while Gretchen Smith, the chamber's government affairs director, said: "It's not all the names of people you'd expect, which is a good thing."