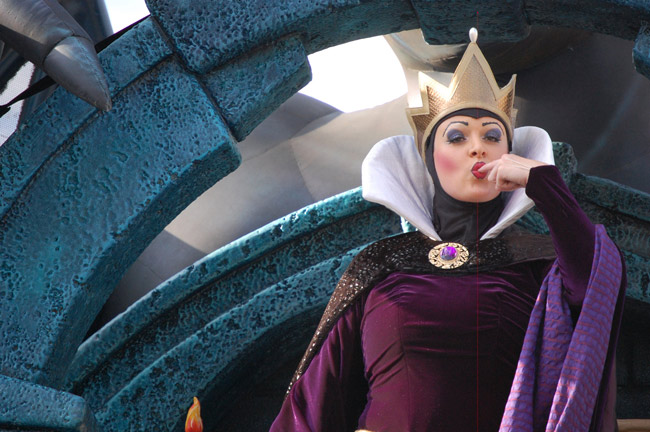 Critics of the state's "stand your ground" law and Saturday's acquittal of George Zimmerman in the shooting death of teen Trayvon Martin hope to make Florida pay.
Their message as they implore state lawmakers to change the law: Don't travel to Florida, and don't buy Florida oranges and other Sunshine State products.
The drumbeat of opposition has quickly grown on social media, while a group camps outside Gov. Rick Scott's office in the Capitol demanding action against the law that remains strongly supported by Florida's Republican leaders.
Meanwhile, negative perceptions of the state have been fostered on venues such as the faux news program, "The Daily Show," which has labeled Florida "the worst state." (See the video below.) A sister program, "The Colbert Report," added that Florida "apparently no longer has rules or laws."
Scott, while traveling to cable media outlets in the New York area Tuesday, expressed "hope" that boycotts don't work.
Business groups preferred to quietly wait to see how the public perception plays out rather than stoking the issue by commenting.
An Orlando area hospitality expert said Wednesday that in looking at similarly proposed boycotts, such as the reaction in Arizona to its stringent 2010 immigration law, there may be little economic dent unless groups start to cancel long-planned conferences.
"Within the next couple of weeks, if any major conferences are canceled, then you start to worry," said Abraham Pizam, dean of the University of Central Florida's Rosen College of Hospitality Management.
In Arizona, opponents of the immigration law hoped their boycott would result in empty convention centers and sports venues. While a few musicians and business groups stayed out of the state, the Associated Press estimated that by the end of 2010 the state had taken a $145 million hit.
The Center for American Progress, a Washington, D.C.-based liberal policy group, projected that Arizona's convention business was down $45 million in the first four months after the law was enacted.
"If you have a beef with the 'stand your ground' law, there are 19 other states that have the law as well," Pizam said.
But in the court of public opinion, the beef right now is with Florida.
Music legend Stevie Wonder says he will boycott Florida until the state abolishes the controversial law that allows a person to use force, "including deadly force if he or she reasonably believes it is necessary to do so to prevent death or great bodily harm to himself or herself." Wonder has also called for fans to support his boycott.
During an NAACP convention in Orlando on Wednesday, Martin Luther King III, the eldest son of slain civil-rights leader Martin Luther King, Jr., proposed a boycott of Florida orange juice.
Florida Agriculture Commissioner Adam Putnam was not immediately available for comment Wednesday, according to his spokeswoman.
Zimmerman was found not guilty Saturday by a six woman jury that deliberated more than 15 hours over two days in the racially charged case. Zimmerman, 29, claimed self-defense in the February 2012 death of Martin, 17. Prosecutors contended that Zimmerman profiled and followed Martin.
While Zimmerman's attorney didn't raise the stand-your-ground law as a defense, the jury instructions advised that Zimmerman could be acquitted if they deemed he wasn't engaged in an unlawful activity as "he had no duty to retreat and had the right to stand his ground and meet force with force."
The reaction to the case has reached the Facebook page for Visit Florida, the state's tourism arm. Under photos promoting the state's sunny vistas, people are posting messages such as, "I will make an effort to boycott all Florida products and to spread the word until this situation is fixed." Meanwhile, other comments are critical of protesters, with one saying, "to all African-Americans boycotting Florida … Please don't stop! It's is much more pleasant here without you."
Meanwhile, Moveon, a liberal public policy advocacy group, has started a petition drive calling for a boycott of tourism to Florida until the law is overturned.
"If the murder of Trayvon Martin isn't enough to get lawmakers' attention, maybe a loss in revenue to the state would be," Moveon said in an email seeking signatures.
Asked about a boycott having an impact on the state's important hospitality sector, Scott said during an appearance Tuesday on CNBC's "Mad Money that he hopes not.
Scott, whose office deferred comment to his statements during the CNBC interview, pointed to the state's reduced crime rate as evidence of efforts to keep Florida safe.
"We are having record tourism, 91 million tourists last year, two record years in a row, we're on track, up about 4 percent last year, so we're heading in the right direction," Scott said.
Officials from Visit Florida did not return requests for comment Wednesday.
Scott's beliefs hadn't stopped more than 8,800 people from signing the Moveon petition by Wednesday afternoon.
"If my sons are not safe in Florida against gun-toting vigilantes, then neither is my money," wrote Kimberly Melancon of Atlanta on the petition.
"How about boycotting their produce as well?" added petition signer Judith Cahill of El Prado, N.M.
On Twitter and Facebook a number of hashtags — #BoycottFlorida, #BoycottFloridaTourism and #NotFlorida — have been created in support of boycotting Florida over the Zimmerman ruling.
Julius Denson, a Moveon member from Temple Terrace, promoted another petition that simply seeks to amend the law so an individual would be prevented from "pursuing another person and being able to claim self-defense."
"It is completely irresponsible and dangerous to have such an ambiguous law in place that doesn't consider the full circumstance of a given situation," Denson stated in a release.
A task force created by Scott last year to review the state's 2005 "stand your ground" law recommended that the law not be overturned and suggested only a few minor tweaks.
Pizam said most boycotts in reaction to court rulings or new state laws in the past haven't had a significant impact.
"For one, you might see those on the other side show their support for Florida, which could help balance things," Pizam said. "And even those who think about boycotting realize sooner or later that this is collective punishment and collective punishment hits innocent bystanders."
Pizam noted that Florida's tourism industry did suffer about an 8 percent drop in visitors after nine tourists were killed in 1993, but the impact didn't last long, even with the worldwide attention heightened by screaming British tabloid headlines and the Philadelphia Daily News declaring "The Sunshine State becomes a State of Terror."
"That was a significant crime against tourists, violent crimes, but in time people forgot it," Pizam.
–Jim Turner, News Service of Florida