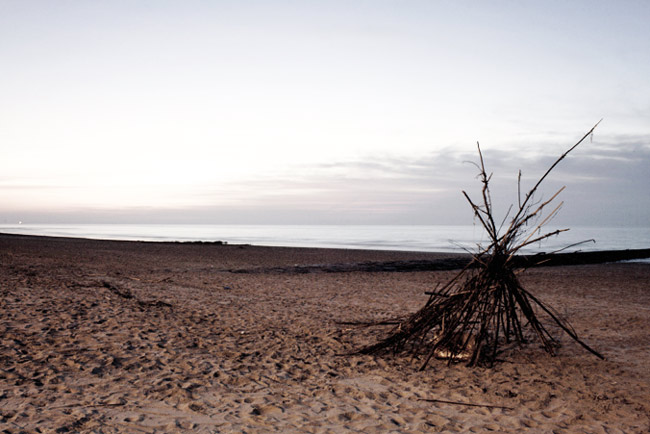 Just six weeks ago the Flagler Beach City Commission, fractured and indecisive on the matter, voted 4-1 to place a referendum question on a coming ballot regarding bonfires on the beach. After many meetings, the commission couldn't decide whether to allow the bonfires or ban them in the name of turtle protection. In late April, members of the public suggested placing the question in the form of a referendum question. A 4-1 majority of commissioners agreed.
Last Thursday, the commission reversed itself by an identical vote.
Penny Overstreet, the city clerk, brought the question to a head again when she asked the commission how it wanted to proceed—with what ballot language, and when. But it was clear the commission had no interest in following through on the referendum, because of its 3-2 vote in mid-May banning bonfires during turtle nesting season anyway. That, in most commissioners' view, trumped the need to hold a referendum.
In Mayor Linda Provencher's view, it trumped voters' say. Provencher rebuked the commission for its handling of the matter. She had briefly considered vetoing the commission's 3-2 decision, then decided against it.
"I would just say at the end of the day, you've already voted," Provencher said. "You're going to make it a referendum, and then we decide not to. I think that's what—I'm trying to find a nice word—irks people the most, because all of you sat up here, 4-1, and then you turned around and you didn't do it. I would not think, even if it did pass, that you would go ahead and change the ordinance anyway because you didn't listen to the popular vote anyhow. So I think it's a dead issue. But that's something that you guys ought to deal with. And it irks me that you go 4-1 and then the next week we just keep shoving it through, shoving it through, shoving it through, whether it's because of the lawsuits or whatever, until it goes away. I don't think it was the right way to handle it."
Commissioners oppose bonfires for different reasons. Commissioners Steve Settle and Kim Carney are  worried about the city being sued under the federal Endangered Species Act, which calls for strict regulations protective of turtle nesting, such as dimmed lighting during nesting season. Commissioner Marshal Shupe doesn't like the charred remains of bonfires and the litter left in their wake. Commissioners Jane Mealy and Joy McGrew didn't find an outright ban necessary, nor did Provencher. But Carney forced the issue: she wanted the commission on record, with a vote, on allowing—or banning—bonfires, regardless of a referendum. She got the vote.
Last week, it was Settle who wanted a clear vote on whether or not to hold a referendum.
"If the popular vote came out and said yeah, we want to keep the bonfires, would you really change the ordinance?" Provencher asked. "No, not at this point, because everybody's scared of the lawsuit. That's why they did it in the first place. So what are we winning from it?"
"It's a straw poll," Settle said.
"But after the fact," Mealy said.
"If we put this on any referendum or any straw poll, 80 percent of the people of Flagler Beach, 80 to 90 percent," Settle said, "are going to vote against it, you know? It's pretty clear. We wouldn't be putting on a referendum question, 'Do you like bonfires?' The referendum would be—do you want your money spent to fight lawsuits to take on the federal government.'"
"Well, isn't that a little biased," Mealy said, laughing.
McGrew got exasperated and asked to move to the next issue. Settle wouldn't, absent a vote. When Mealey had asked if anyone in the public wanted to address the issue, no one did, unlike in previous meetings. But it was nearly 10 p.m. in a nearly empty chamber.
So the commission voted 4-1, with Settle in dissent, against a referendum.