Thursday Briefing: Wadsworth's John Fanelli, Principal of the Year, Haunted Houses Everywhere, Rubio's Jeb Slam
FlaglerLive | October 29, 2015
Today: high in low 80s, low in low 60s. Details here.
Today's fire danger is moderate. Flagler County's Drought Index is at 381.
Today's tides: at the beaches, at the Intracoastal Waterway.
Today's document from the National Archives.
The OED's Word of the Day: godsend, n..
The Live Community Calendar
Today's jail bookings.
Today's Briefing: Quick Links

Note: all government meetings noticed below are free and open to the public unless otherwise indicated. Many can be heard or seen live through each agency's website.
The Palm Coast Beautification and Environmental Advisory Committee meets at 5:30 p.m. at the Palm Coast Community Center to discuss upcoming landscape code changes.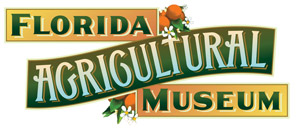 Florida Ag Museum's Haunted Trails, 6-10 p.m.: Join us for our haunted trails and wagon ride, storytelling, bounce houses, kids games, magic shows, headless horseman, haunted house, and much more! A variety of food and drinks will be available for purchase. Be sure to wear sensible shoes – you'll be walking and you never know what might be lurking in the sands beneath your feet. Admission is $15 for adults, $10 for children 6 – 12, children 5 and under are free of charge. (Florida Agricultural Museum, 7900 Old Kings Rd N, Palm Coast).
14th Annual Hall of Terror put on by the Palm Coast Fire Department, doors creak open at Fire Station 21, 9 Corporate Drive, Palm Coast, on Thursday, Friday and Saturday–from 6 to 9 Thursday, 6 to 10 Friday, and 6 to 11 Saturday. Admission is free, and the gory trip is recommended for everyone, ages 10 and older. No young children, please.
The Rymfire Elementary School Fall Festival starts at 5:30 p.m. in the school's courtyard.
Buddy Taylor Middle School October Concert, 7:30 p.m., in the school cafeteria.
The new Publix at Island Walk opens at 7 a.m. The 53,785 square-foot Publix store will offer the traditional grocery, meat, produce, dairy and frozen food departments, and will contain the following departments: pharmacy, bakery, deli, floral, and fresh seafood. The store employes about 160. (250 Palm Coast Parkway, NE, Unit 1000).

For Flagler's NAACP, More Trust Than Fear of Local Police as Body Cams Clip On: A Flagler County Sheriff's presentation on cops' body cameras was as much boasting—if not campaigning, now that the premature election season has begun, with Manfre announcing his run for another term last week—as it was information and explanation about a technology with its share of supporters and detractors: body cameras are spreading, but not without some resistance, problems and questions, even in Flagler.
Ethics Commission Tosses Complaints Against County Attorney Hadeed and Commissioner McLaughlin:
The complaints against Hadeed and McLaughlin were filed by John Ruffalo and Dennis McDonald, respectively. Both were filed in June. Both filers are members of the Ronald Reagan Republican Assemblies, the radical-right organization devoted to upending the local governing establishment where and when it can.
Travis Hutson's District Boundaries Would Shed Putnam for Daytona But Leave Flagler and St. Johns Whole: Sen. Travis Hutson, whose Senate District 6 includes all of Flagler, voted with the majority even though the district would be redrawn somewhat. The district currently includes all of Putnam County. The proposed district would lose Putnam and gain a much larger share of Volusia County than it has now–essentially, almost all the territory north of U.S. 92 and to Volusia's western border with Lake County: that means Daytona Beach.
Edwin R. Lynch, 22, of Bunnell, Leaps to His Death Off the Flagler Beach Bridge: Edwin Robert-Steven Lynch, a 22-year-old recent resident of Bunnell, jumped to his death off the Flagler Beach bridge early Tuesday afternoon as a bystander was attempting to prevent him from leaping into the void.
Councilman Steve Nobile said the 'council was diminished last week' by Councilman Jason DeLorenzo's assertion: See the statement Nobile delivered at a council workshop earlier this week, as reported by the Observer.

Note: Most proceedings below can be followed live on the Florida Channel.

The Florida Supreme Court is scheduled to release its weekly opinions at 11 a.m.
Human trafficking: The Statewide Council on Human Trafficking, which is chaired by Attorney General Pam Bondi, is scheduled to hold a conference call. (1 p.m. Call-in number: 1-888-670-3525. Code: 2057836401.)
Conservative radio-show host Laura Ingraham will speak at the Tiger Bay Club of Southwest Florida. (5:30 p.m., Harborside Event Center, 1375 Monroe St., Fort Myers.)
Death Row inmate Jerry Correll, who was convicted in the 1985 stabbing deaths of four people, including his ex-wife and their 5-year-old daughter, is scheduled to be executed at 6 p.m. at Starke prison.
–Compiled by the News Service of Florida and FlaglerLive

In Coming Days in Palm Coast and Flagler:
Click on the links for more details:
Starting Oct. 16: 14th Annual October Scare Haunted House to benefit Flagler Habitat, October 16, 17, 18 October 23, 24, 25 and 29, 30 – Friday, Saturday & Sunday, Friday, Saturday & Sunday & Friday, Saturday evenings, 6 to 9 p.m., Atlantis Industrial and Business Park, UNIT 80, 2323 N. State Street, Bunnell.
Oct. 30: Come join the Halloween fun at the Friday, October 30, Candlelight Trail Walk at Bulow Plantation Ruins, 3501 Old King's Road, Flagler Beach. The event is sponsored by the Bulow Parks Historic Alliance. It begins at 5 p.m. and features children's games, a costume contest, living history re-enactors and lots of family fun. $5 donation per vehicle. For information call 386-437-5338.

Click on the link for more details.
Wadsworth Elementary's John Fanelli is Flagler County Principal of the Year
Indian Trails Middle School's Marcus Sanfilippo is Flagler County's Assistant Principal of the Year
San Diego Artist Kari Powell is November's Featured Artist at Ocean Art Gallery
John Fanelli, principal at Wadsworth Elementary School has been named the Principal of the Year for Flagler Schools. He's been an educator since 2001, beginning at Old Kings Elementary School as a 3rd grade resource teacher. Superintendent Jacob Oliva says "John has exhibited leadership skills and abilities at the highest level while at Wadsworth. His focus on student success resonates across the hallways of the school. This is a well­deserved honor for him." Fanelli obtained his Masters degree in Educational Leadership from Stetson University. He was then provided with the opportunity to teach in Volusia County at Tomoka Elementary and began his training to become an assistant principal. The following year he was promoted to an assistant principal position at Pierson Elementary. After working in that capacity for three years he was moved to Discovery Elementary where he remained for a year and a half. While working at Discovery Elementary Fanelli was nominated for assistant principal of the year for Volusia County Schools. He then returned to Flagler County where his educational career had begun so many years ago. Fanelli served in the capacity of assistant principal at Wadsworth Elementary for two and a half years before being promoted to Principal. Fanelli is currently in his 3rd year as principal at Wadsworth Elementary and the school is flourishing. "It is humbling to come back to Wadsworth Elementary, the elementary school that I attended as a student so many years ago."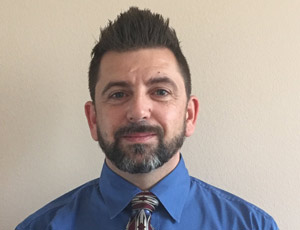 Marcus Sanfilippo, assistant principal at Indian Trails Middle School, has been named the Assistant Principal of the Year for Flagler Schools. He's been teaching in Flagler County since 1999, starting as a math teacher at Buddy Taylor Middle School. Superintendent Jacob Oliva says "Marcus is a valuable asset to the success of Indian Trails Middle School. He has helped implement programs which have made ITMS one of the premier learning institutions in the state." Sanfilippo is a local graduate from Flagler Palm Coast High School and Daytona Beach Community College. He earned his bachelor's degree in Elementary Education from the University of North Florida and his Master's in Educational Leadership from Stetson University. He was selected as the Flagler County Teacher of the Year in 2007. He became an Assistant Principal at BTMS in 2012.

No, criticizing police brutality does *not* increase crime rates: https://t.co/oXiyjl2rBB pic.twitter.com/Cw776Zhcwx

— Media Matters (@mmfa) October 29, 2015
5 signs America is slowly devolving into a plutocracy https://t.co/ZpqGr3HT3I pic.twitter.com/TKDrKAfKxc

— Salon.com (@Salon) October 29, 2015
This is what it's like to be barrel-bombed by Syria's Bashar al-Assad https://t.co/UuC2kv2d6P pic.twitter.com/jwKwlVSMTN

— The Independent (@Independent) October 29, 2015
Marco Rubio finally lives up to hype, wins third #GOPDebate: https://t.co/GIL91CjDQ1 pic.twitter.com/6f0hOGRwoz

— Slate (@Slate) October 29, 2015
Why this 10-year-old girl wants to change US Constitution https://t.co/YwCIm0oIjX

— CS Monitor (@csmonitor) October 29, 2015
What makes a good life? Using data to measure it https://t.co/nDeyadzd9e pic.twitter.com/DHNvM9dh9i

— Pew Research Center (@pewresearch) October 29, 2015


Palm Coast Construction and Development Progress Reports
The following is an update of ongoing construction and development projects in Palm Coast, through Oct. 14:
Palm Coast Parkway Six-Laning is 95 percent done: Work in median continues and landscape along project continues. Traffic Signal loop installation continues.
Holland Park, 35 percent done: Dewatering of wetland area continues. 92% of roadway thru wetland has been excavated and is being backfilled. Installation of storm structures and piping continues under roadway thru former wetland. Electrical trenching and conduit installation continues.
Palm Coast City Hall at Town Center, 99 percent done: Project is substantially completed.
Old Kings Road Force Main, 40 percent done: Connections of the directional and direct bury pipe continues.
County's I-95 Interchange Matanzas Woods Reclaim Water, 76 percent done: 16″ direct bury pipe has been staged for installation on the west side of the northwest ramp.
Palm Harbor Parkway Roadway Extension, 26 percent done: De-mucking continues thru wet areas for new roadway.
North Old Kings Road Extension to Matanzas Woods Parkway: City did not update.
Island Walk Shopping Center Phase 1, 95 percent done: Last 1500 gallon Grease Interceptor was installed. The Utility Final was completed for Publix 10-13-15.

Road and Interstate Construction:
The intersection of Old Kings Road and Matanzas Woods Parkway will be closed for reconstruction beginning at 3:30 p.m. Friday, Oct. 30, and continuing through the weekend until 3 a.m. Monday morning, Nov. 2. The intersection will be closed to traffic during that entire time. Variable message signs will be used to alert the traveling public of the closure. For more information, contact Palm Coast Customer Service at 386-986-2360.
County Road 304 Project Map and Description

Hummel: Concerto for Bassoon and Orchestra, Mathis Kaspar Stier, Bassoon