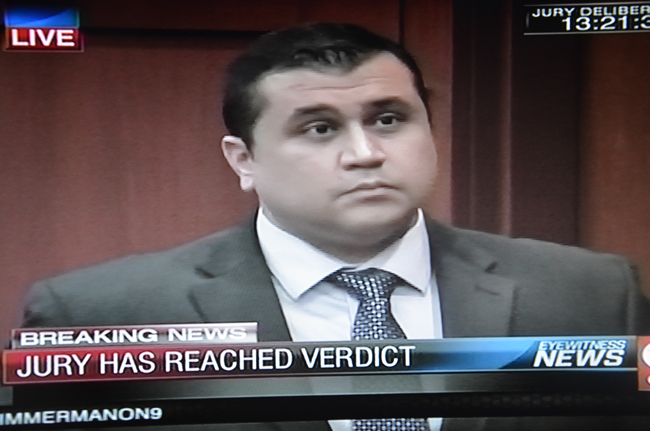 I was not in the jury room during deliberations over the guilt or innocence of George Zimmerman. But my recollection of jury duty, from a lone trial a long time ago, is that a diverse group of citizens, called to pass judgment on a fellow citizen, take their responsibilities seriously. Most jurors check their biases, personal grievances and preconceived notions at the courthouse door, and do their level best to arrive at a verdict based on the facts presented to them. So I can only assume that, in acquitting Zimmerman of all charges in the shooting death of Trayvon Martin, the Zimmerman jury did the same, adhering to Judge Debra Nelson's instructions, weighing the evidence and arriving at a conclusion they believed in.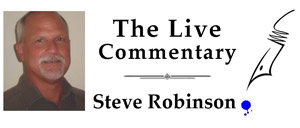 Clearly, the jury was not convinced by the prosecution's argument that, in the words of Assistant State's Attorney John Guy, "The defendant didn't shoot Trayvon Martin because he had to. He shot him because he wanted to." Had the jurors accepted that argument they would have returned a guilty verdict of second-degree murder.
Nor was the jury buying a case for manslaughter, for which prosecutors only had to show that Zimmerman "intentionally committed an act or acts that caused the death of Trayvon Martin," in the words of Judge Nelson's jury charge.
Instead, the jury believed Zimmerman's account of that evening's events: That 17-year-old Trayvon Martin overpowered him, slammed his head into the pavement, and would have killed him or seriously injured him with his fists if Zimmerman had not managed to fire his gun into Martin's chest. Under Florida law, that shooting is a justifiable homicide.
That's the way this jury saw it, and it marks the end of the criminal case against Zimmerman. But it's not the finale of this saga that we need to focus on. It's the beginning.
In the eyes of the law, George Zimmerman is not guilty of any crime stemming from the altercation he had with Martin. Yet there would have been no altercation, no cries for help, no gunshot, had Zimmerman simply waited in his car for a police officer to arrive. And Zimmerman would not have gotten out of his car had Trayvon Martin been white. I know it, you know it, and George Zimmerman knows it.
Angered by a series of burglaries in his neighborhood, Zimmerman assumed the young black man in the hoodie was casing houses. From the very moment he spotted Martin, Zimmerman took action based on a faulty, fatal premise–that the young man in the hoodie was a danger, a threat to him and to his neighbors. Zimmerman was more concerned with avenging the burglaries than with ascertaining the reason for Martin's presence in the community.
Everything that happened in the ensuing minutes sprang from Zimmerman's warped notion of who Martin was. And that notion was, in itself, an act of prejudice and aggression that ended in a death.
The jury verdict validates the premise that, in Florida, the person who initiates a confrontation—in this case Zimmerman—does not always bear responsibility for what happens afterward. The jury was left to conclude that in pulling the trigger Zimmerman acted in self-defense. But Martin would be alive had Zimmerman not set out in pursuit of him, a pursuit based on prejudice.
Back in May, I concluded a column by saying that, whatever the verdict, no one should be cheering. In the days to come, we'll undoubtedly hear politicians echoing that refrain, but their words will be meaningless unless real action is taken to prevent more encounters like the one that ended with Martin's death.
For starters, anyone who volunteers for a neighborhood watch group should be armed with nothing more lethal than a cell phone. Most volunteers are well-intentioned and are not looking for confrontation; they are simply another set of eyes and ears for their local police. But those who like to flatter themselves that they are peace officers, and who arm themselves on patrol, are a danger not only to themselves but to their neighbors. Lacking proper training, and often motivated by the sort of unfocused anger that Zimmerman displayed on his 911 call to police–"These assholes they always get away"—they are emboldened by the gun on their hip, and a bad situation only gets worse.
If a volunteer thinks he sees a bad guy, his best weapon is to lock his car door, and use his cellphone to dial 911. That ought to be the law. Had Zimmerman not been armed that night, I think it highly unlikely that he would have left the safety of his car to pursue Martin. He'd have waited for an officer to arrive, and the world would never have heard of either George Zimmerman or Trayvon Martin.
It's also time for the gunslingers who inhabit our legislature to take a closer look at the imbalance between those who are armed and those who are not. And hold the angry email: I'm not talking about defending one's home and family with a firearm. Having the means to use lethal force in an argument or confrontation should carry with it the responsibility to try to defuse or leave a tense situation. A man or woman with a gun should be expected to avoid places and flee situations where there is the potential for violence. If an armed person wades into trouble, the burden should always be on the shooter to justify his actions.
A person who shoots an unarmed man or woman should never be given the benefit of the doubt, as was the case early on with Zimmerman and the Sanford police. There has to be some accountability for shooting and killing an unarmed man. In short, we need to reexamine the definition of self-defense and the odious "stand your ground" statute.
Zimmerman is a free man, but his legacy should not be that he was "right" to do what he did. He should be viewed as the sad, angry embodiment of the fear and paranoia that would have us believe that owning a gun and using a gun are equal and inseparable rights.

Steve Robinson moved to Flagler County after a 30-year career in New York and Atlanta in print, TV and the Web. Reach him by email here.