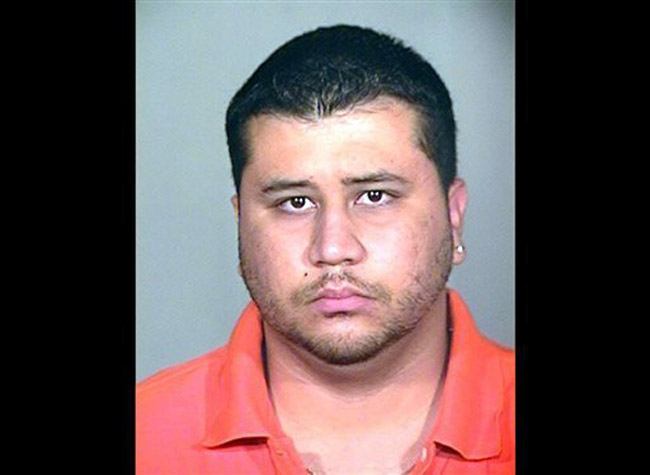 Last Updated: 7:23 p.m.
Angela Corey, the special prosecutor appointed to investigate the killing of Trayvon Martin in Sanford, has charged George Zimmerman, the neighborhood watch volunteer, with second degree murder in the shooting of 17-year-old Trayvon Martin.
Corey, sounding confidently in command of the case, made the announcement during a news conference she scheduled for 6 this evening, and said she'd been in contact with Trayvon's parents since Gov. Rick Scott appointed her to take on the case. "It was less than three weeks ago that we told those sweet parents that we would get answers," she said.
A second-degree murder charge is the most serious short of first-degree murder, which would have carried a potential penalty of capital punishment, but would have also required proof of premeditation. A second degree conviction requires a finding of behavior "demonstrating a depraved mind without regard for human life," according to standard instructions read to juries. The maximum sentence if Zimmerman is convicted is life in prison.
Mark O'Mara, Zimmerman's new attorney, said from Orlando that Zimmerman would plead not guilty to the charge, and that he would seek Zimmerman's release on bond. O'Mara didn't have access to Zimmerman this evening, but was hoping to have that access "hopefully tonight." He added: "Let's not prejudge anyone any longer, let's just let the process work."
"She had all the evidence, I trust her to have been a good prosecutor," O'Mara added, when asked about the charge, though he said he would have preferred Zimmerman had not been charged. It's not clear how O'Mara and Zimmerman teamed up.
Martin was the unarmed black youth killed with one gunshot by Zimmerman, 28, the evening of Feb. 26, not far from the gated community where Trayvon was returning after buying a can of iced tea and skittles. Zimmerman had called in a report to authorities about a suspicious man–referring to Trayvon–who was looking at him as Zimmerman was in his car. Zimmerman was told to let authorities handle it. He ignored the request and chased after Trayvon, but lost him. Minutes later, according to Zimmerman, Trayvon surprised him and attacked him, leading to a scuffle in which, according to Zimmerman, Trayvon punched Zimmerman and beat his head against the ground. Zimmerman says he shot Trayvon in self-defense.
Sanford police seized Zimmerman and interrogated him but did not file charges, as Zimmerman had invoked self-defense under the state's broadly permissive Stand Your Ground law, which allows individuals not to retreat when feeling threatened, wherever they may be, and shoot assailants to kill.
The case gradually triggered a popular outcry against police's refusal to charge Zimmerman, with demonstrations on school campuses and in many cities, including Palm Coast, on behalf of Trayvon, demanding Zimmerman's arrest.
Zimmerman, meanwhile, had briefly vanished. But Corey said he was now in police custody.
"I do understand that he may have retained new counsel in the past couple of hours," Corey said. "I will not comment on where Mr. Zimmerman is," she added, but he was in the custody of law enforcement somewhere in Florida.
Corey would not reveal how Zimmerman came under police custody, only hinting that he may have been under police surveillance or control for a while.
The federal Department of Justice is still conducting its own investigation in the case.
"If Stand Your Ground becomes an issue, we fight it if it becomes an affirmative defense," Corey said, saying her prosecutors routinely "fight hard" against Stand Your Ground issues. Some cases are won. "Some we fought hard, and the judge ruled against us. That's happened to prosecutors across the state of Florida."
"When it became clear that the tragedy of Trayvon Martin's death was exacerbated by problematic actions of the Sanford Police and local prosecutor, the ACLU of Florida joined in the call for outside investigators to more thoroughly examine what happened that night," Howard Simon, executive director of the ACLU of Florida, said. "Now that charges have been brought, we must remember that George Zimmerman has all the rights of every defendant charged with a crime, including a legal presumption of innocence until proven guilty. This is not the end of the story, but the wheels of justice are turning."
"The announcement of a charge against Zimmerman would come a day after Zimmerman's attorneys withdrew from the case, citing their inability to contact Zimmerman," the Post is reporting. "Lawyers Craig Sonner and Hal Uhrig on Tuesday expressed concern about Zimmerman's emotional and physical well-being, saying he has taken actions without consulting them. They also said they do not know where Zimmerman is. 'You can stop looking in Florida,' Uhrig told reporters. 'Look much further away than that.'" Zimmerman's life has been threatened, with placards at demonstrations reading "wanted dead or alive," and reports of a $10,000 bounty for Zimmerman's capture.
While the bounty has been falsely reported on Fox networks as a bounty on Zimmerman's head, Mikhail Muhammad , a member of the New Black Panther Party, was asked by an Orlando reporter whether the bounty was inciting violence. Muhammad answered: "an eye for an eye, a tooth for a tooth."
The bounty was offered by a group that calls itself the New Black Panther Party, an organization described by the Southern Poverty Law Center, which tracks hate groups in the nation, as "a virulently racist and anti-Semitic organization whose leaders have encouraged violence against whites, Jews and law enforcement officers." The poverty center's profile notes that "principals of the original Black Panther Party of the 1960s and 1970s— a militant, but non-racist, left-wing organization — have rejected the new Panthers as a "black racist hate group" and contested their hijacking of the Panther name and symbol.
"As a result of the incident and subsequent media coverage, I have been forced to leave my home, my school, my employer, my family, and ultimately my entire life," Zimmerman wrote on a website he hastily created to raise money for his legal defense subsequent to the killing. The website has registered only a little over 3,000 visits as of late this afternoon. The site quotes Edmund Burke, Thomas Paine and James Loewen, and takes donations through Paypal.