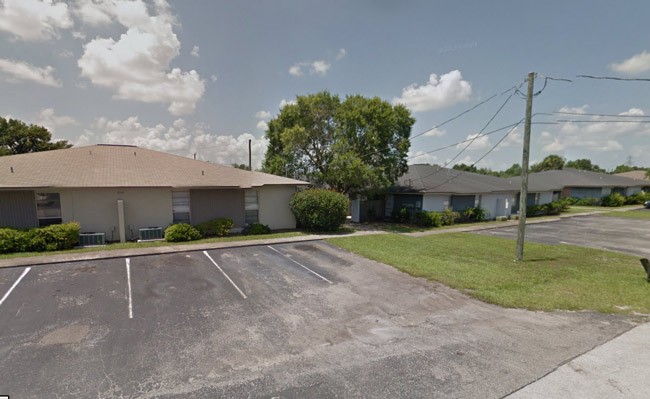 Wyatt Steed, the 1-year-old son of Palm Coast resident Linsay M. Steed, 25, died Sunday (Aug. 9) when he fell into a septic tank near an apartment complex in Ocala, where the boy and his mother were visiting.
Steed (whose first name in Marion County Sheriff's report is listed as "Linsey" rather than Lindsay) called 911 just after 11 a.m. to report that her son had gone missing from the Greenfield Apartments complex at 5390 Southeast 29 Place. As a Marion County Sheriff's deputy searched the apartment for the missing child, he was alerted to the fact that someone had found the child in a sink hole behind the building.
Bianca Clayton, a 34-year-old resident of the same apartment complex, had pulled the child–not from a sink hole or a mere hole, as early media reports and a sheriff's news release had indicated, but from a septic tank. The breach was measured at 23 by 30 inches. The child was unresponsive, the sheriff's report states.
A deputy started cardiopulmonary resuscitation and was helped by another deputy before medics arrived and continued CPR as they transported the child to Munroe Regional Medical Center six miles away. Wyatt Steed was pronounced dead at 11:50 a.m.
Detectives established a crime scene and crisis intervention specialists were dispatched to the apartment complex and the Department of Children and Families was notified. "Prior to leaving the scene," the deputy reported, "I made sure that the property manager, Dwayne Carlton, of Ellison Property Management, Inc., was taking steps to ensure that the hole was being covered to prevent further tragedy."
The case was forwarded to the sheriff's Major Crimes unit, and is currently pending, as charges may be filed.
The Gainesville Sun reported that "Kyle Tuten, who lives in an apartment a few feet from the hole, said he 'heard the screams, but I thought it was somebody having a fight.' When he did come outside later, he found deputies already there and performing CPR on the child." He told the paper that he didn;t know how long the hole had been there, but that he'd once stuck a fishing pole down its length and it went almost all the way. He'd been told sewer repairs were ongoing there.