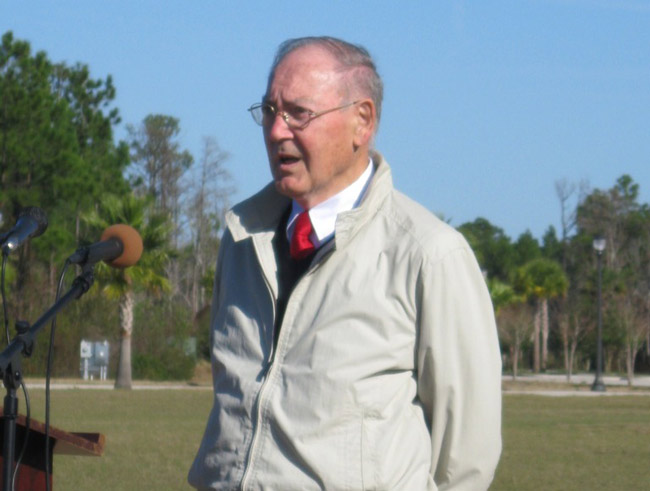 William Venne, 80, a member of the Palm Coast City Council from 2000 to 2007, was traveling south on Belle Terre Parkway when, crossing Palm Coast Parkway–he had a green light–he struck a Flagler County Sheriff's cruiser driven by deputy Darrell Butler, 26. Both men suffered minor injuries, were treated at Florida Hospital Flagler and were released.
Butler was traveling west, his emergency lights activated, on his way to investigate a possible burglary. According to "preliminary information gathered at the scene" by the Florida Highway Patrol, Butler "stopped for a red light before proceeding through the intersection."
Venne's 2008 SmartCar, a sub-compact vehicle, struck the cruiser, a 2008 Ford Crown Victoria, on its right side. The vehicles sustained $10,000 in damages each. Both men were wearing their seat belt. Charges are pending reconstruction of the crash, the FHP report states. The crash took place at 6:42 p.m. Thursday.